The 'Supernatural' star was a welcome addition to 'The Boys' cast in season 3, reuniting with Eric Kripke and donning, quite successfully, a superhero costume. Starring in one of the most popular series of the year, Jensen Ackles finally got some long-deserved recognition from a bigger audience, and his fans couldn't be happier.
There's just one tiny detail, though: the 'Supernatural' fandom now argues that said recognition could've come to Ackles much earlier, if only people actually listened to those who saw the immense talent in Ackles right from the start.
The fairly massive debate on Twitter was sparked by one of 'The Boys' fan accounts with just one simple post:
Things even got pretty serious pretty fast:
"We have not been hiding anything. We've been talking about him for years, and all of you non Supernatural fans thought we were nuts. You called us immature and obsessed. We didn't hide him, you were blind to him. It's all your fault, not ours." – @GClef1
Turned out Jensen Ackles fans actually got a lot to say to those who've only discovered the actor after watching 'The Boys' season 3, mainly of "what took you so long" variety. No surprise there, considering that Jensen's actually been on TV since 1996, landing some pretty sweet TV roles before rising to fame in 'Supernatural' as one of the Winchester brothers.
He starred in 'Days of Our Lives', 'Dark Angel' alongside Jessica Alba, did a stint on 'Dawson's Creek' and then yet another 00's hit, 'Smallville'.
"He was one of the leads on a show that Supernatural fans wouldn't stop talking about for (now) more than 15 years. People just weren't listening. By the way, just in case non-Supernatural fans discover him later, the other lead, Jared Padalecki, was phenomenal too." – @littlez_527
Those who got to work with Jensen Ackles recognized his talent years ago; Eric Kripke repeatedly stated that some of the actor's scenes were actually Emmy-worthy. Sadly, 'Supernatural' wasn't a kind of show that could get "any sort of mainstream respect", according to Kripke.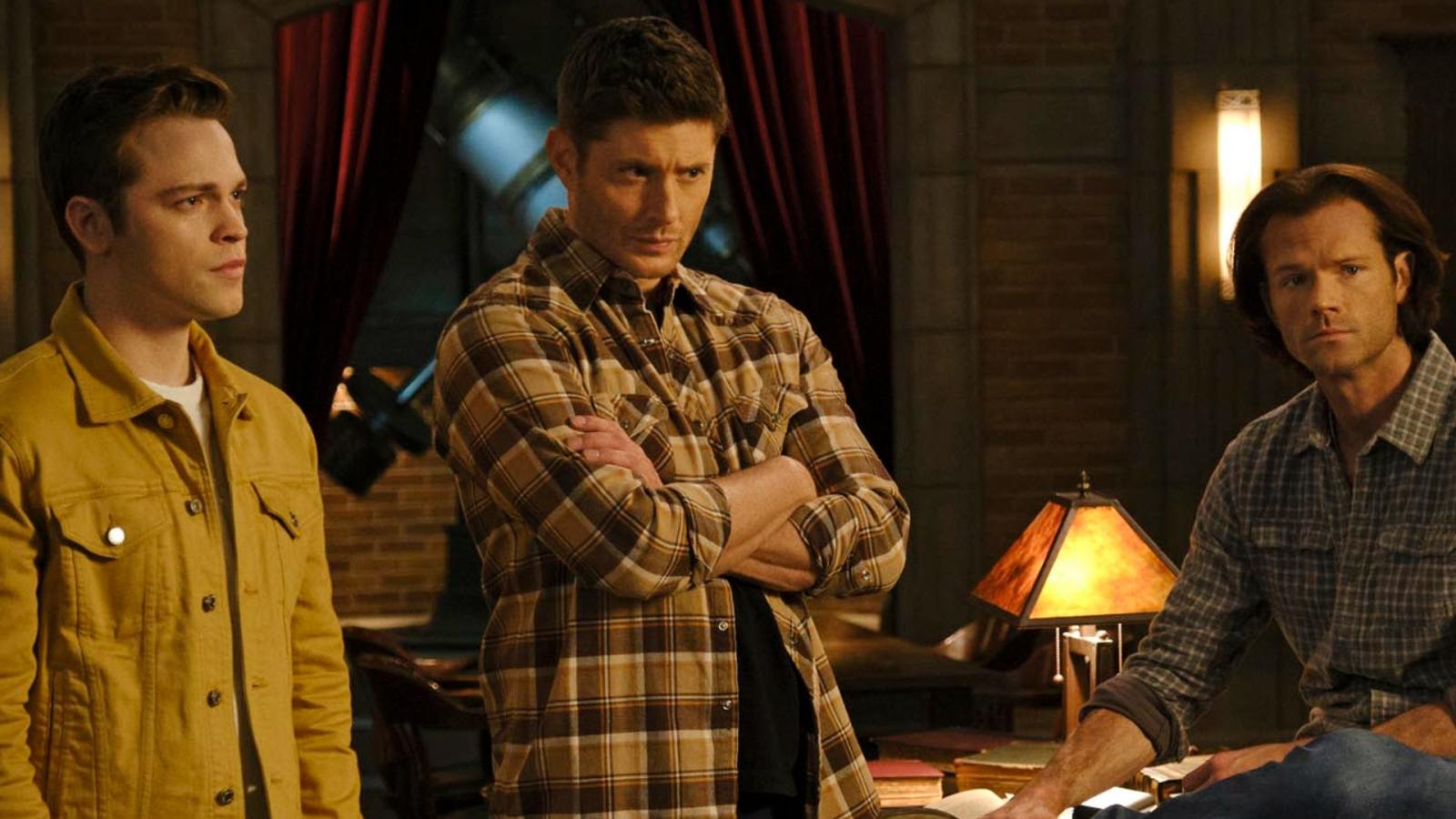 So yeah, the fact that Ackles' talent was finally acknowledged by a bigger audience after so many years and not earlier isn't all that surprising.
"We have been trying to get everyone to appreciate this incredibly talented, Oscar worthy actor for years but y'all wrote us off as sad thirsty little girls so that's on the wider world, not us." – @Yohohohomo
There were at least a couple of Emmy nominations in Ackles' career actually – long before 'Supernatural': he was nominated three times (in 1998, 1999, and 2000) for a Daytime Emmy Award for Outstanding Younger Actor in a Drama Series for 'Days of our Lives'.
"So many scenes of him as Dean Winchester are Emmy worthy but the CW isn't the platform to get nominated for the Emmy's." – @fandom_grl
'The Boys' season 3 finale left a door potentially open for Ackles' Soldier Boy to return; however, as of this moment, it's unclear whether we'll actually get to see the actor donning a superhero cowl in the next season. In the meantime, Jensen's next TV outing is almost here: 'The Winchesters', 'Supernatural' prequel and Ackles' passion project, is set to premiere on The CW on October 11, 2022.