These 10 90s Shows Are Better than Anything You're Bingeing Now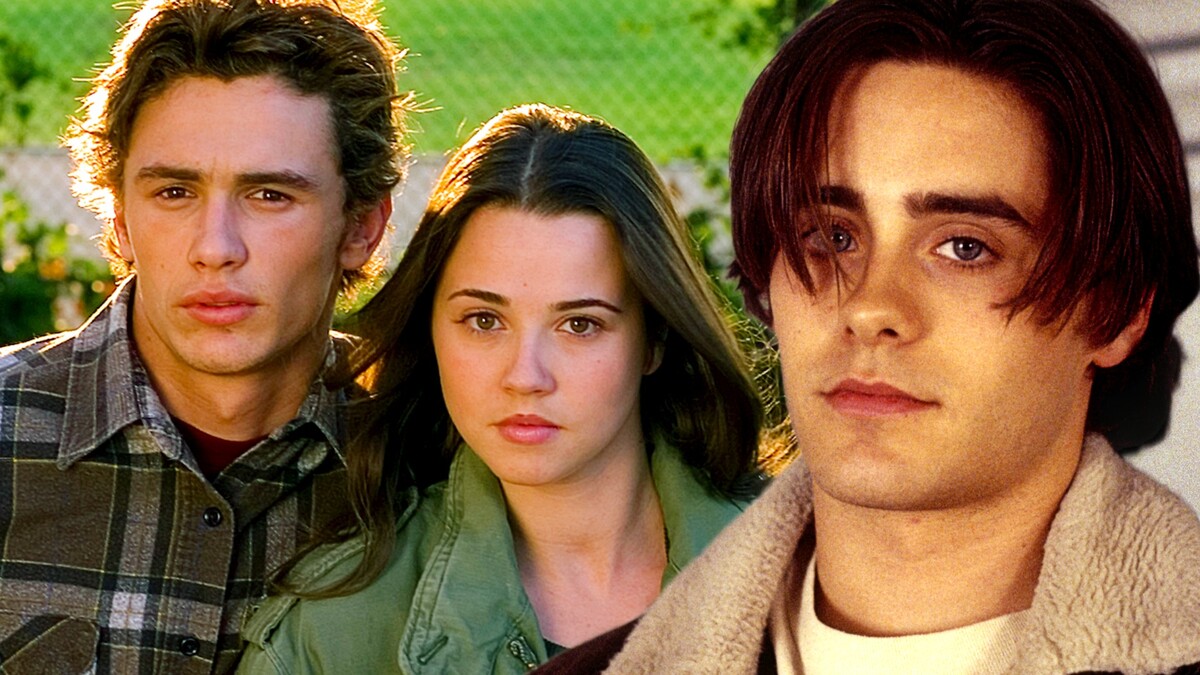 These series sure will make you question your current streaming choices.
They might not have earned a lot of Emmys, but these shows still hold up in 2023 after being released all the way back in the 1990s.
1. "Sliders" (1995-2000)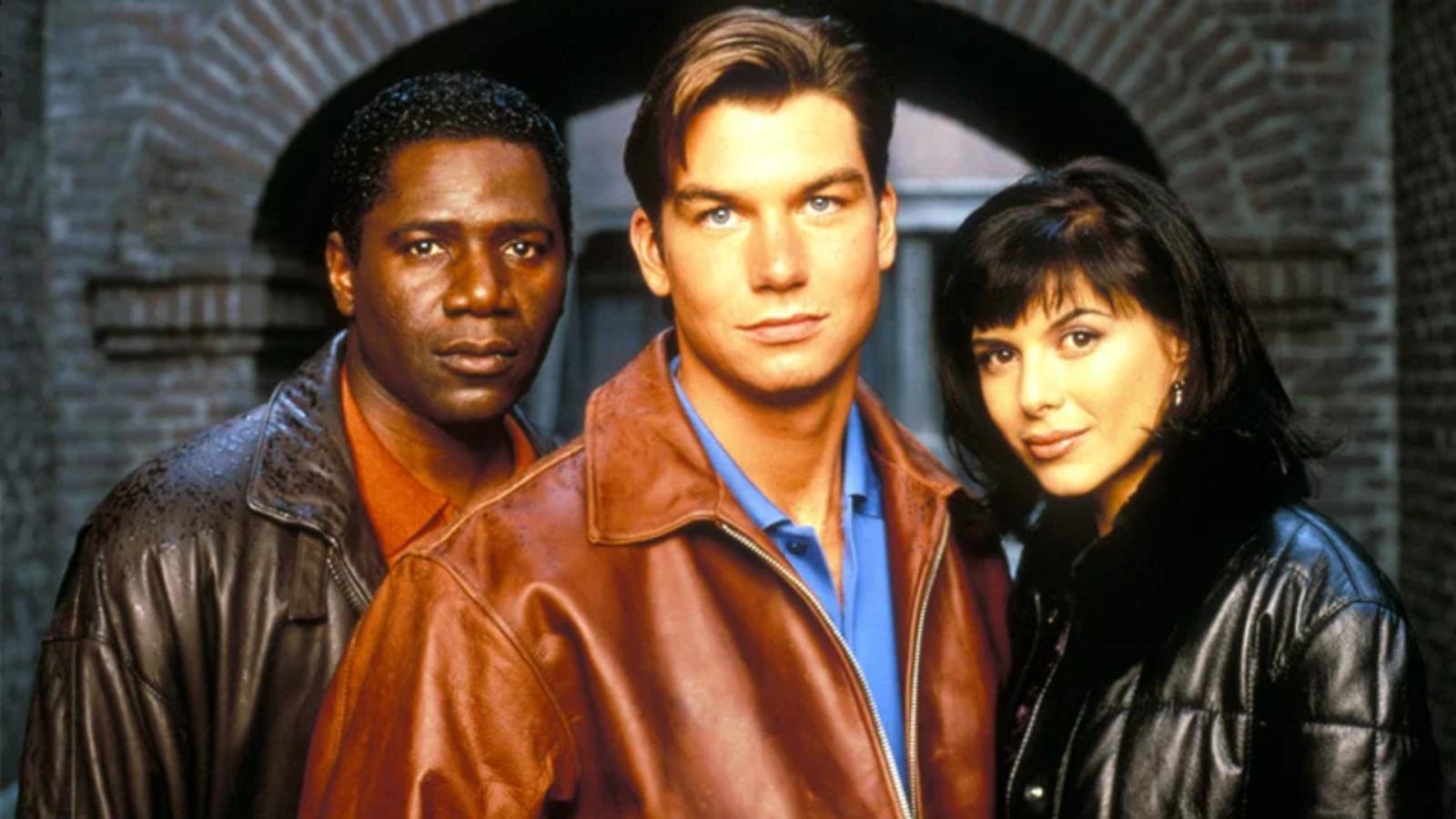 Before multi-universes were a pop culture staple thanks to the MCU, "Sliders" was sliding through different dimensions like it was nobody's business. The show begins with Quinn Mallory (Jerry O'Connell), a grad student who discovers a wormhole that can slide his living room between alternate Earths. With his professor Arturo (John Rhys-Davies), co-worker Wade (Sabrina Lloyd), and a soulful singer Rembrandt "Cryin' Man" Brown (Cleavant Derricks), they hop from one Earth to another, each with its own history. They tangle with tornadoes, evade a world overrun by a deadly virus, and even find themselves in a reality where the British rule America.
2. "Dark Skies" (1996-1997)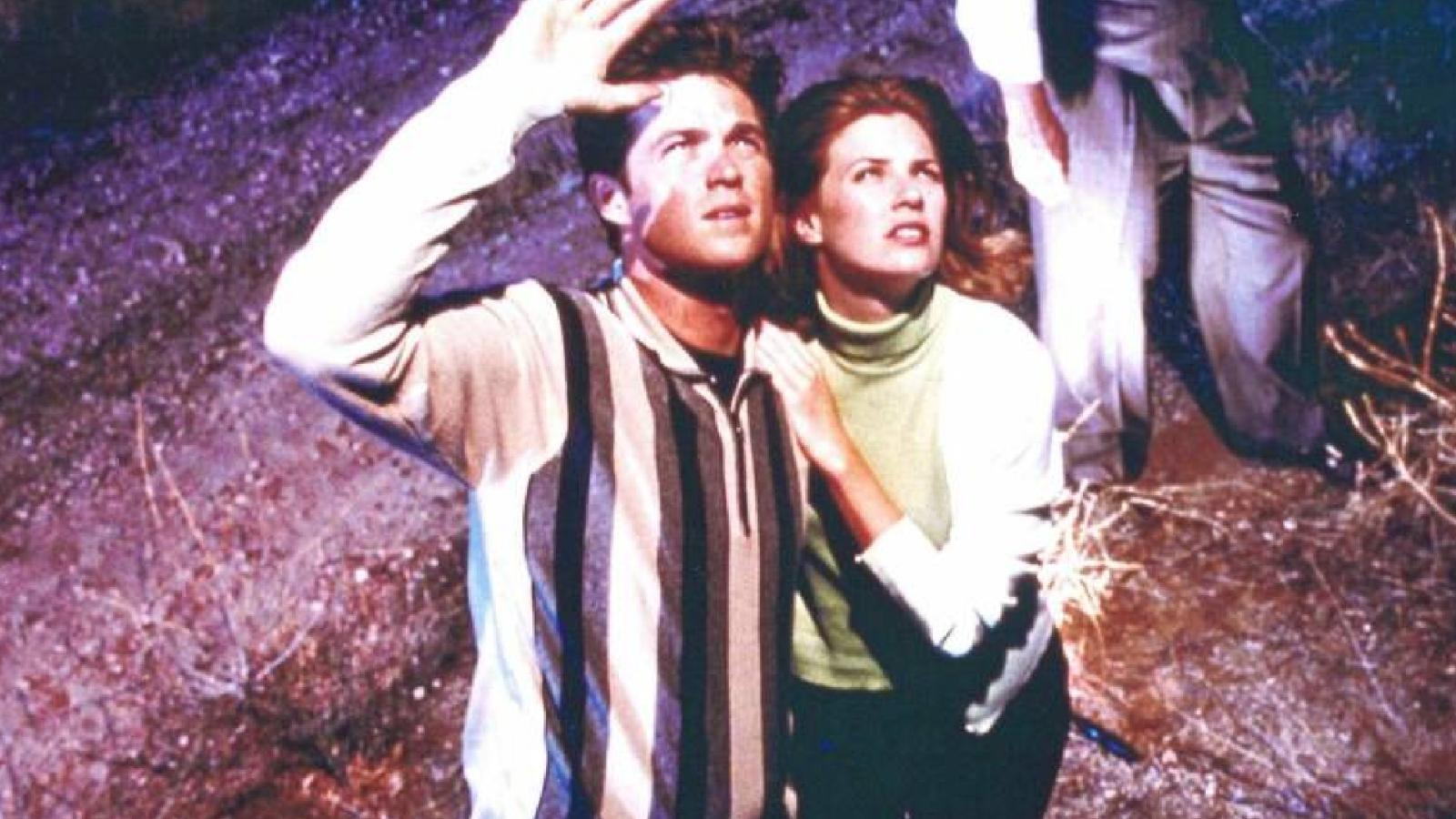 The show goes deep into the UFO paranoia of the '60s, with John Loengard (Eric Close) and Kimberly Sayers (Megan Ward) stumbling upon an alien conspiracy involving the U.S. government and a race of aliens called the Hive. This series mixes real historical figures and events with alien encounters. Think John meeting Robert Kennedy or Kimberly infiltrating a Beatles press conference. The plot in "Dark Skies" essentially hops through the '60s, touching down on major events and giving them a sci-fi twist.
3. "Eerie, Indiana" (1991-1992)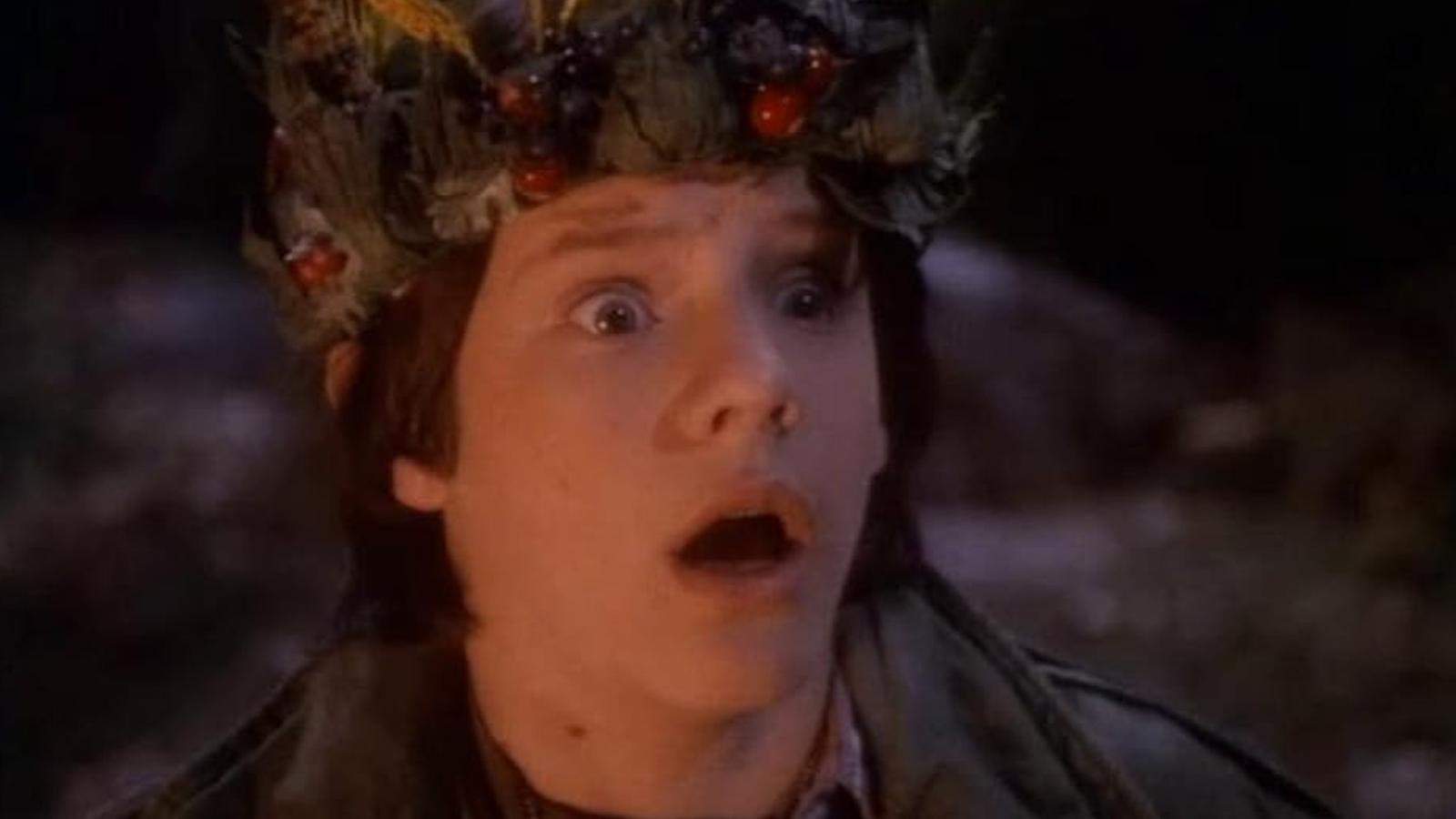 This is the story of Marshall Teller (Omri Katz), a teenager who finds himself in the bizarre town of Eerie, Indiana, which seems to be a magnet for all things strange. From Tupperware that keeps you young to a pack of intelligent dogs plotting a revolution, the episodes present Marshall and his sidekick Simon (Justin Shenkarow) unraveling the oddities of their town. The show has a peculiar charm, presenting a monster-of-the-week format but with a quirky, off-kilter sense of humor.
4. "The Secret World of Alex Mack" (1994-1998)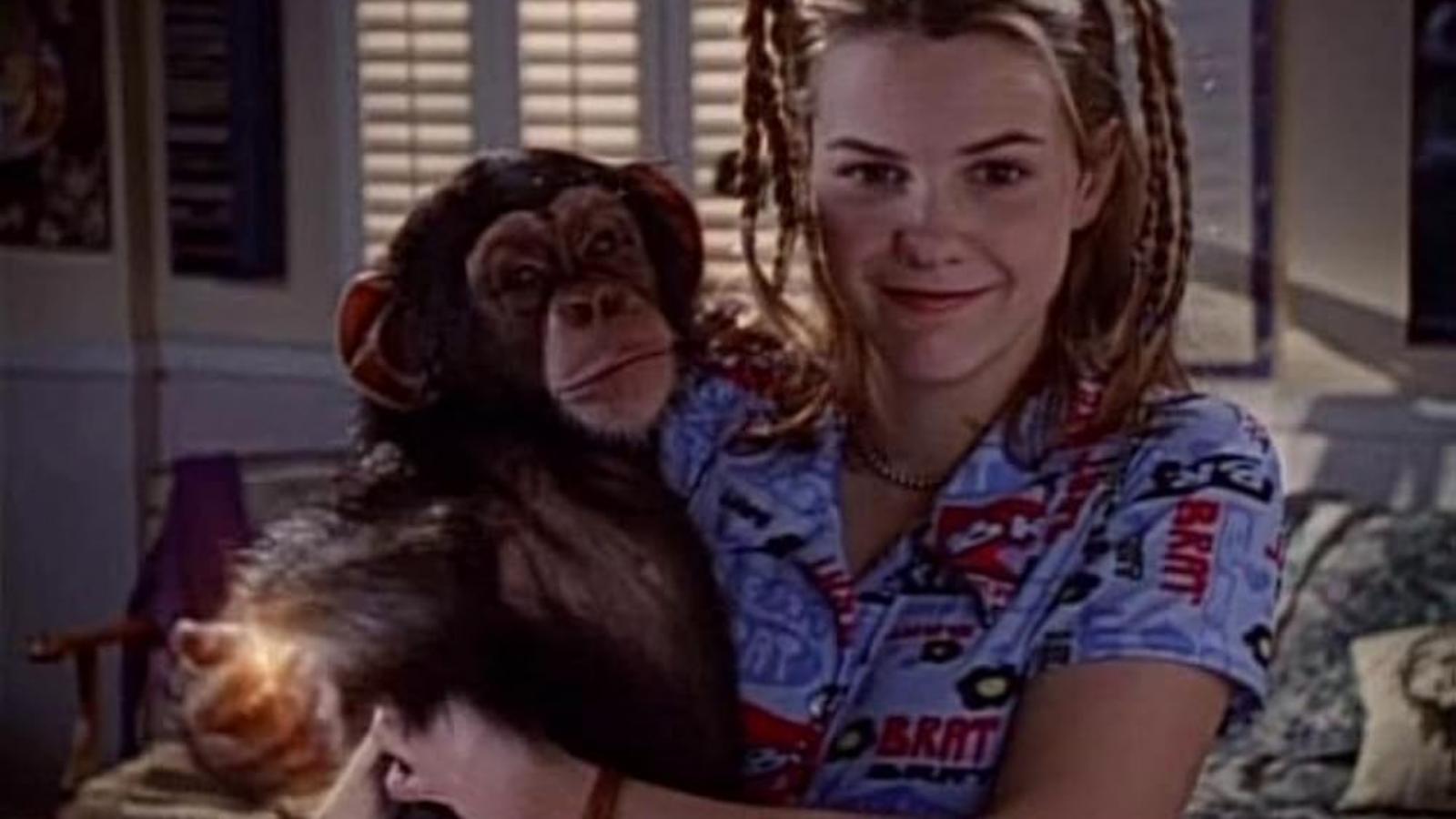 "The Secret World of Alex Mack" is centered around an average teenager, Alex (Larisa Oleynik), who gains superpowers after a run-in with a chemical plant truck. She can zap things with electricity, move stuff with her mind, and even melt into a silvery puddle. The show follows her high school adventures as she keeps her powers a secret from everyone but her closest family and friends. Alex gets into all sorts of scrapes, whether it's dealing with school bullies or dodging the chemical company's goons, all while grappling with typical teenage stuff.
5. "My So-Called Life" (1994-1995)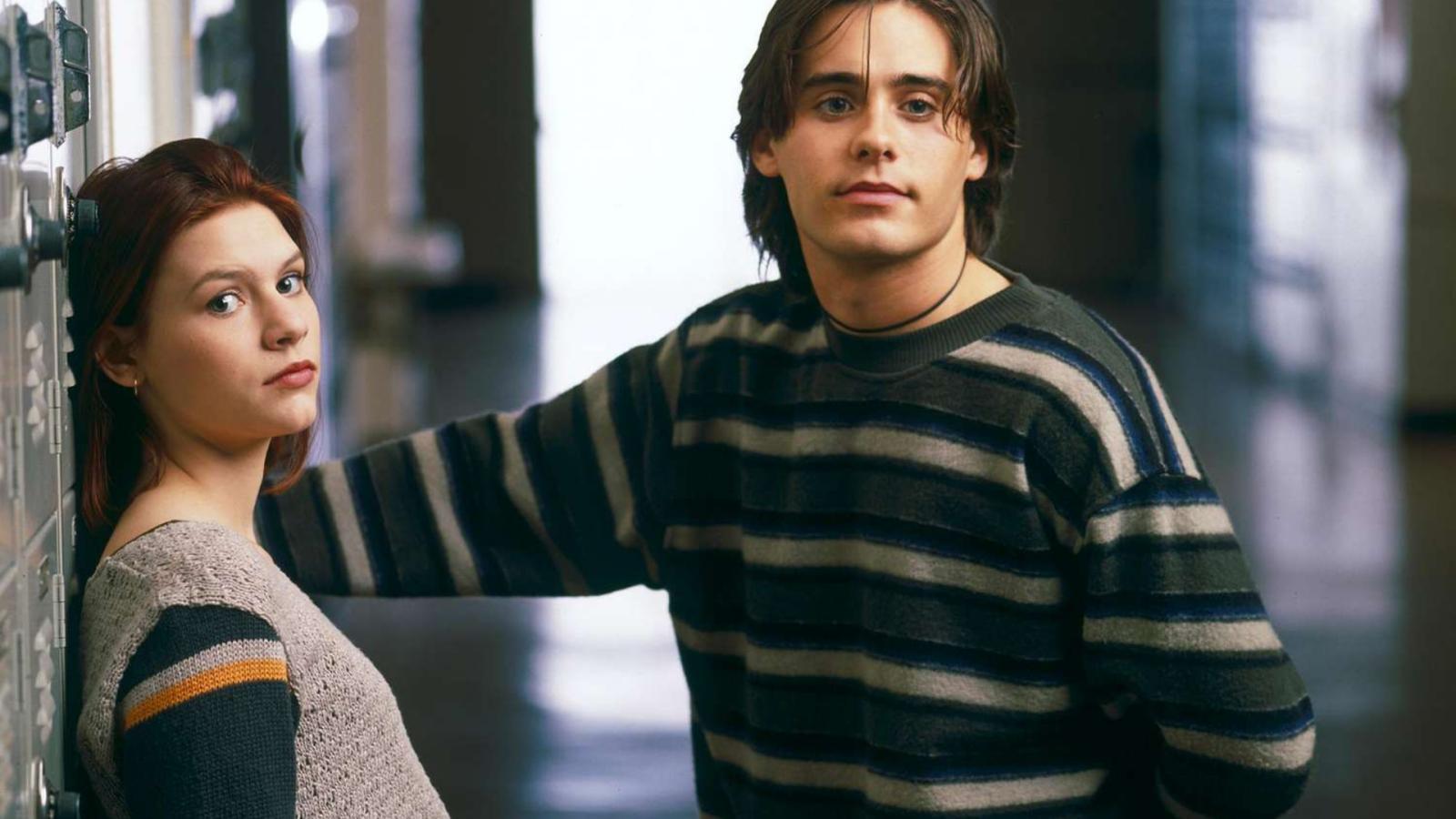 Angela Chase (Claire Danes) leads us through all the hardships of being 15 and feeling like nobody gets you in "My So-Called Life." Angela navigates friendship fallouts, crushes, and clashes with her parents, all while sporting some seriously '90s flannel. Her friends Rayanne (A.J. Langer) and Rickie (Wilson Cruz) deal with heavier issues, from substance abuse to struggles with sexual identity. It's raw, it's real, and it's a teen drama that didn't shy away from tough topics.
6. "Freaks and Geeks" (1999-2000)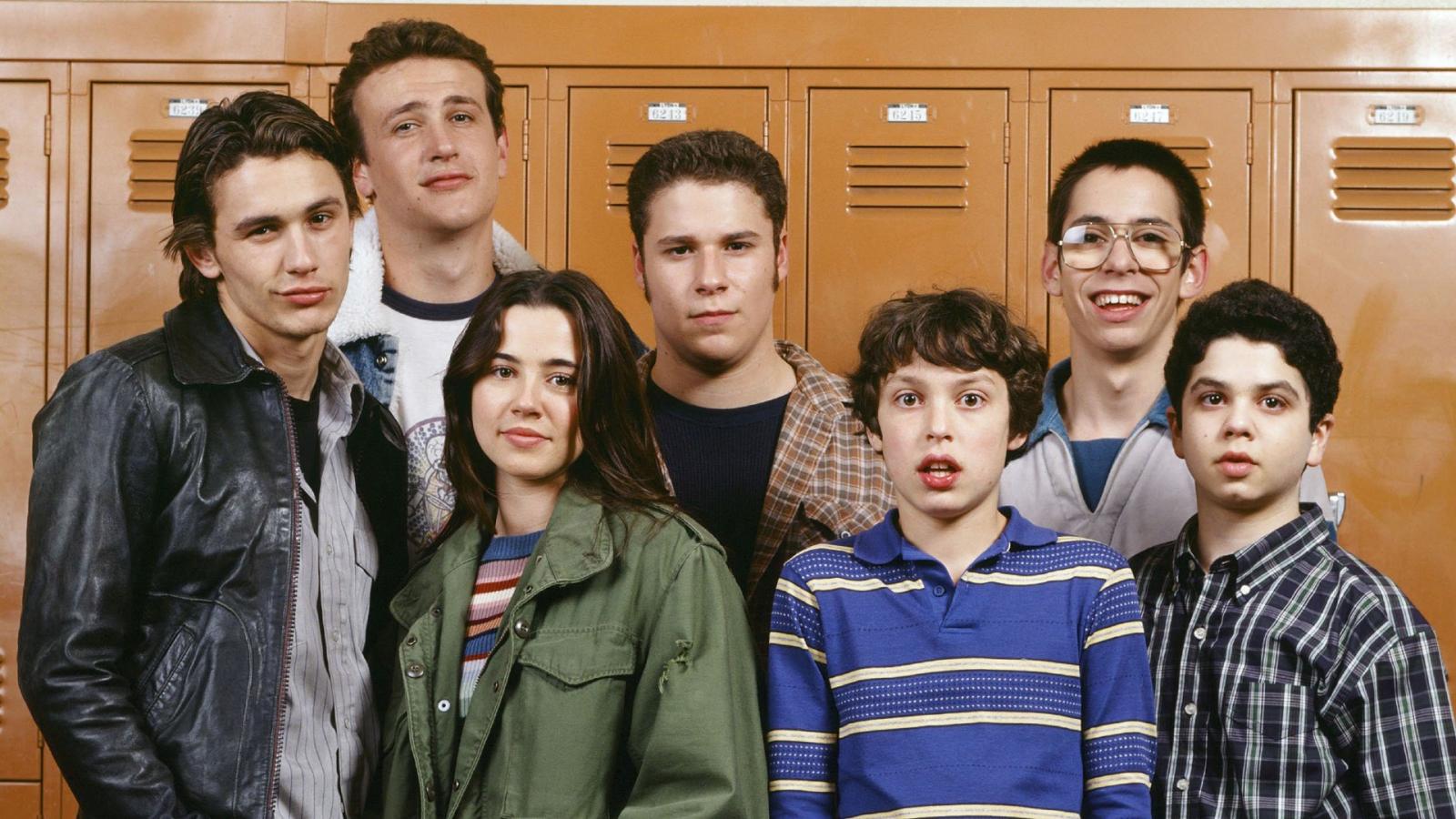 "Freaks and Geeks" might have a cult following now, but back in the day, it was largely overlooked. It's a high school drama/comedy that perfectly encapsulates the awkwardness of adolescence. We follow Lindsay Weir (Linda Cardellini), a mathlete who starts hanging out with the "freaks," a group of slackers, and her younger brother Sam (John Francis Daley) who's lumped in with the "geeks." From Lindsay's identity crisis to Sam's cringe-worthy attempts to win over his crush, all the teenage angst is here, completed with star-studded cast (you'll spot some future stars like James Franco and Seth Rogen here).
7. "Nowhere Man" (1995-1996)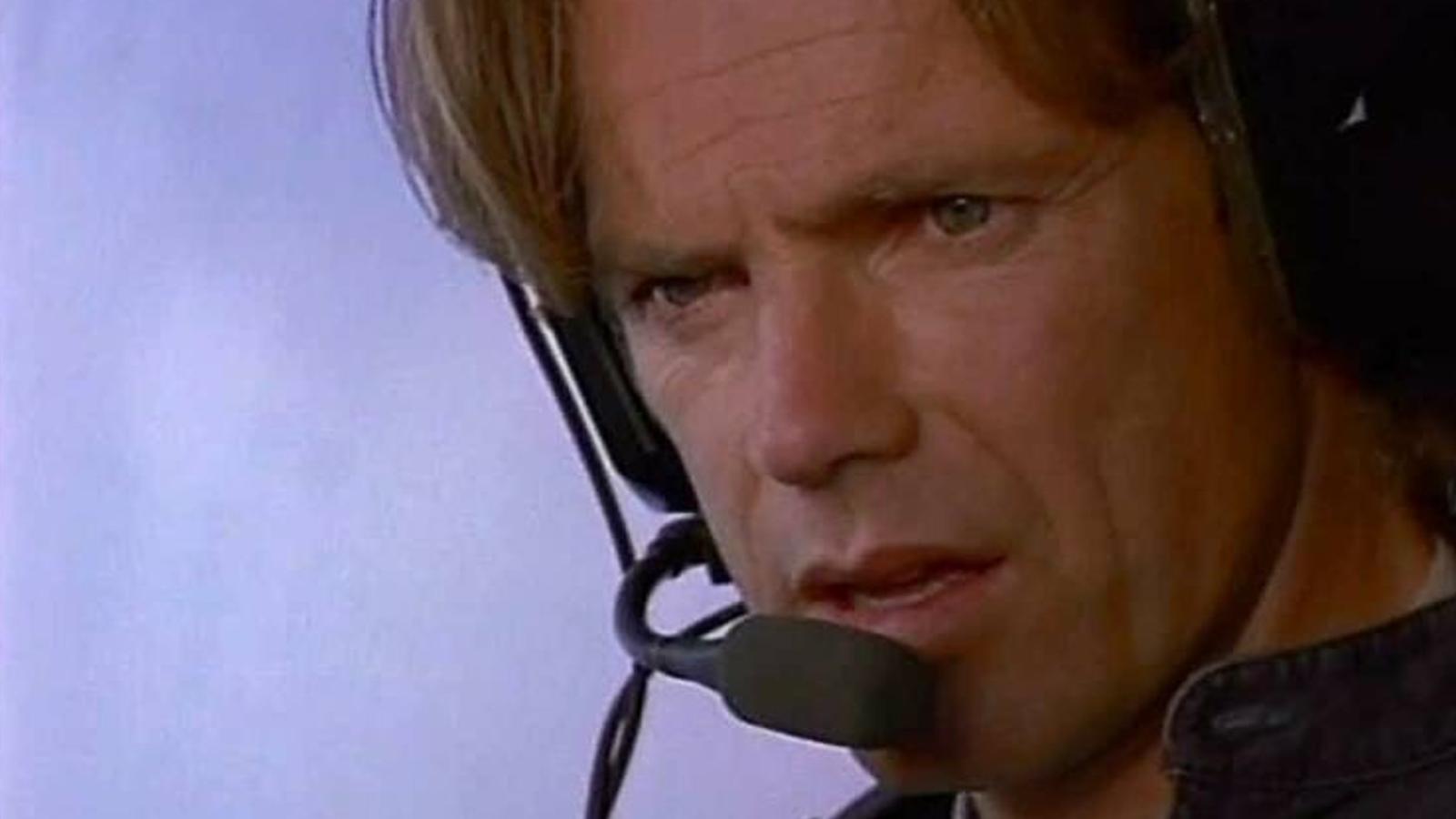 Imagine this: You're a photojournalist, you snap one mysterious photo, and suddenly your whole life is wiped clean. That's the reality for Thomas Veil (Bruce Greenwood ) in "Nowhere Man." His identity is erased, his wife doesn't recognize him, and he's being hunted by a shadowy organization. Each episode has him piecing together his past, figuring out why he's been targeted, and trying to recover his life.
8. "American Gothic" (1995-1996)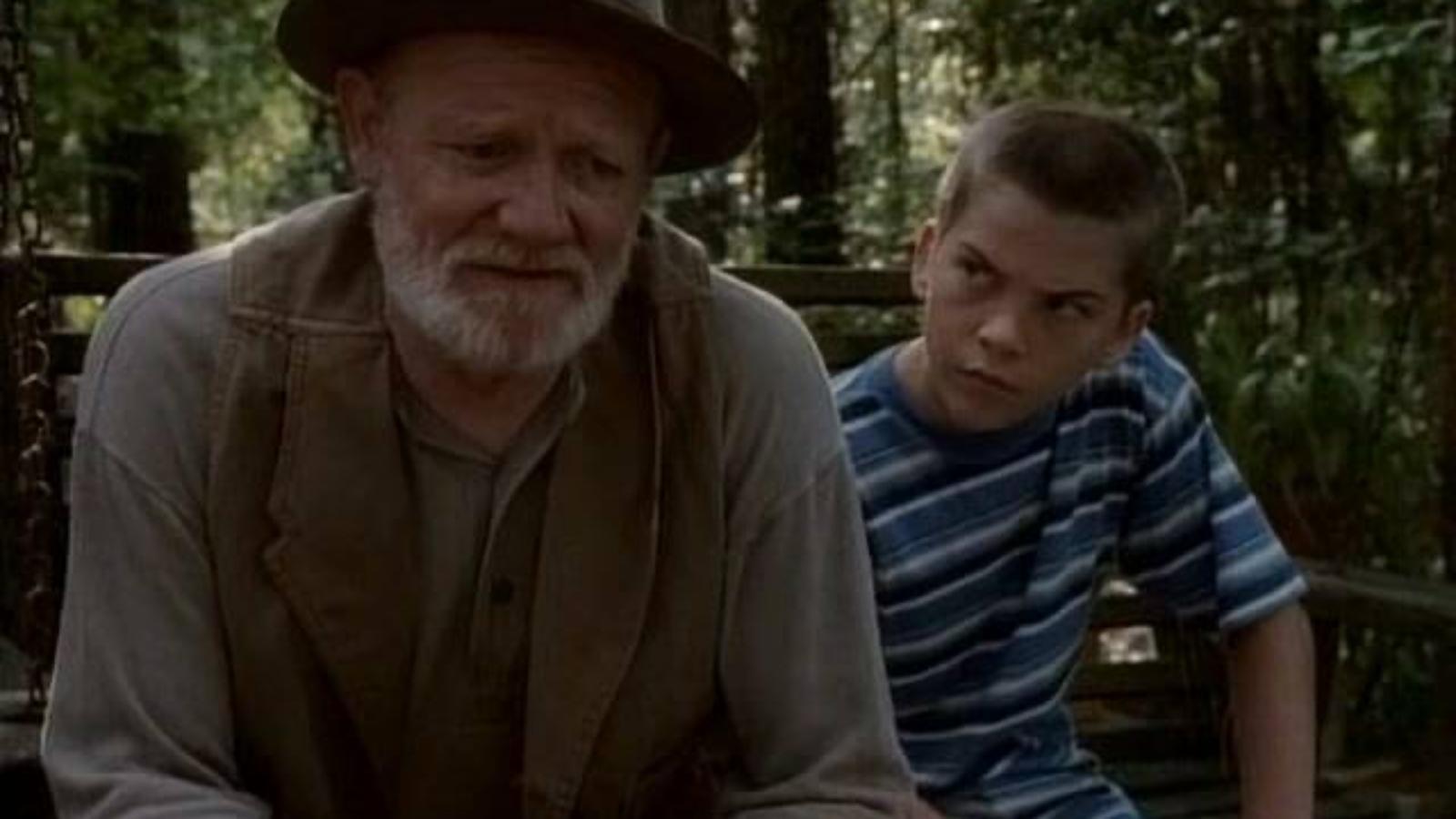 "American Gothic" is a Southern Gothic horror dripping with atmosphere. Set in the small town of Trinity, South Carolina, it revolves around Sheriff Lucas Buck (Gary Cole), but don't let his badge fool you – this lawman has a devilish side. Young Caleb Temple (Lucas Black) is at the center of Buck's sinister interests, and the series unfolds as a tense stand-off between the corrupt sheriff and those trying to protect Caleb.
9. "The Adventures of Brisco County, Jr." (1993-1994)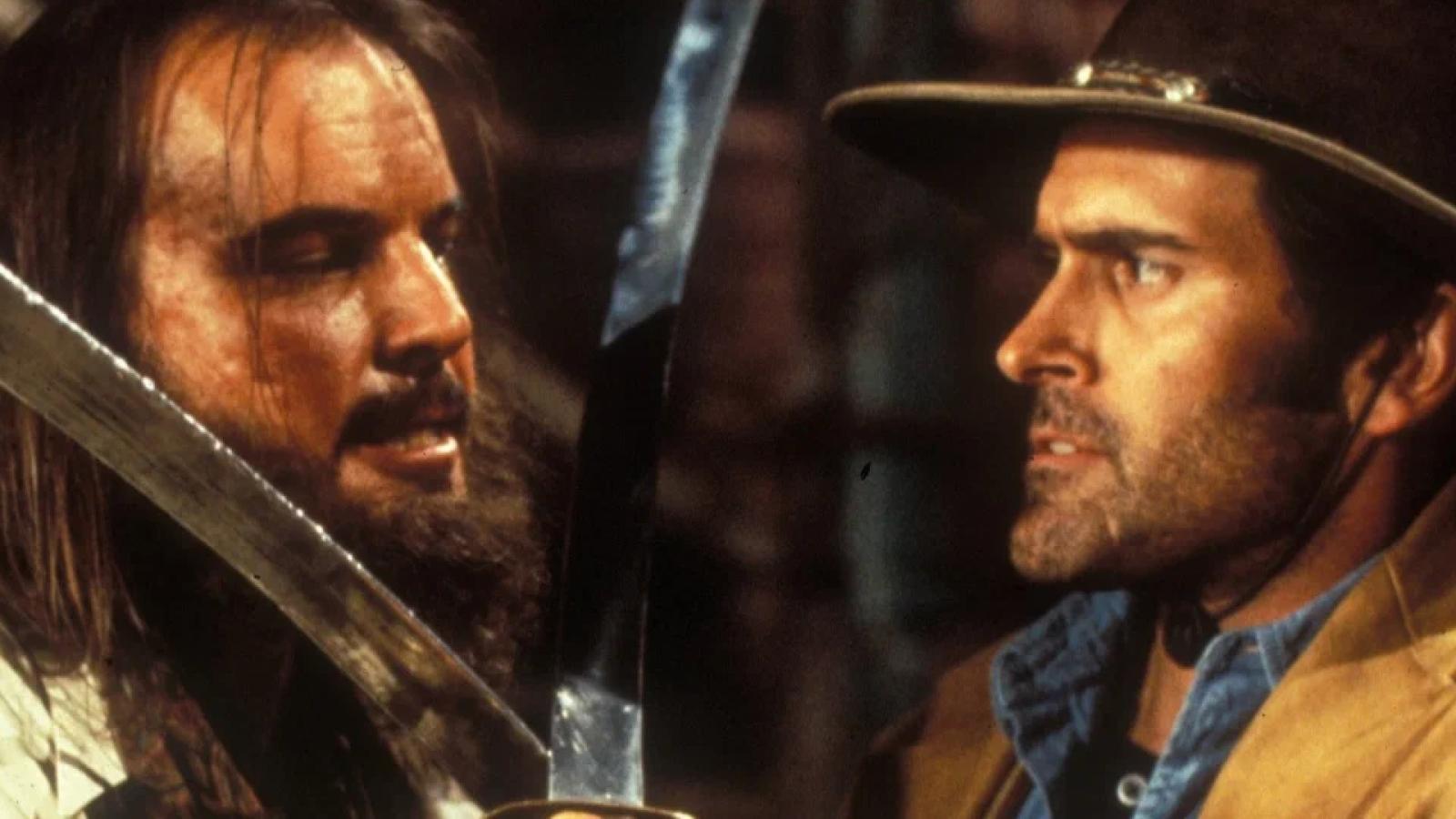 Westerns met science fiction in "The Adventures of Brisco County, Jr.," starring Bruce Campbell as the charmingly roguish Brisco County, Jr. He's on a mission to avenge his father's murder by the notorious John Bly gang, all while encountering futuristic technology and oddball characters. Brisco is essentially a wild west hero who deals with both outlaws and orbs with mysterious powers.
10. "G vs E" (1999-2000)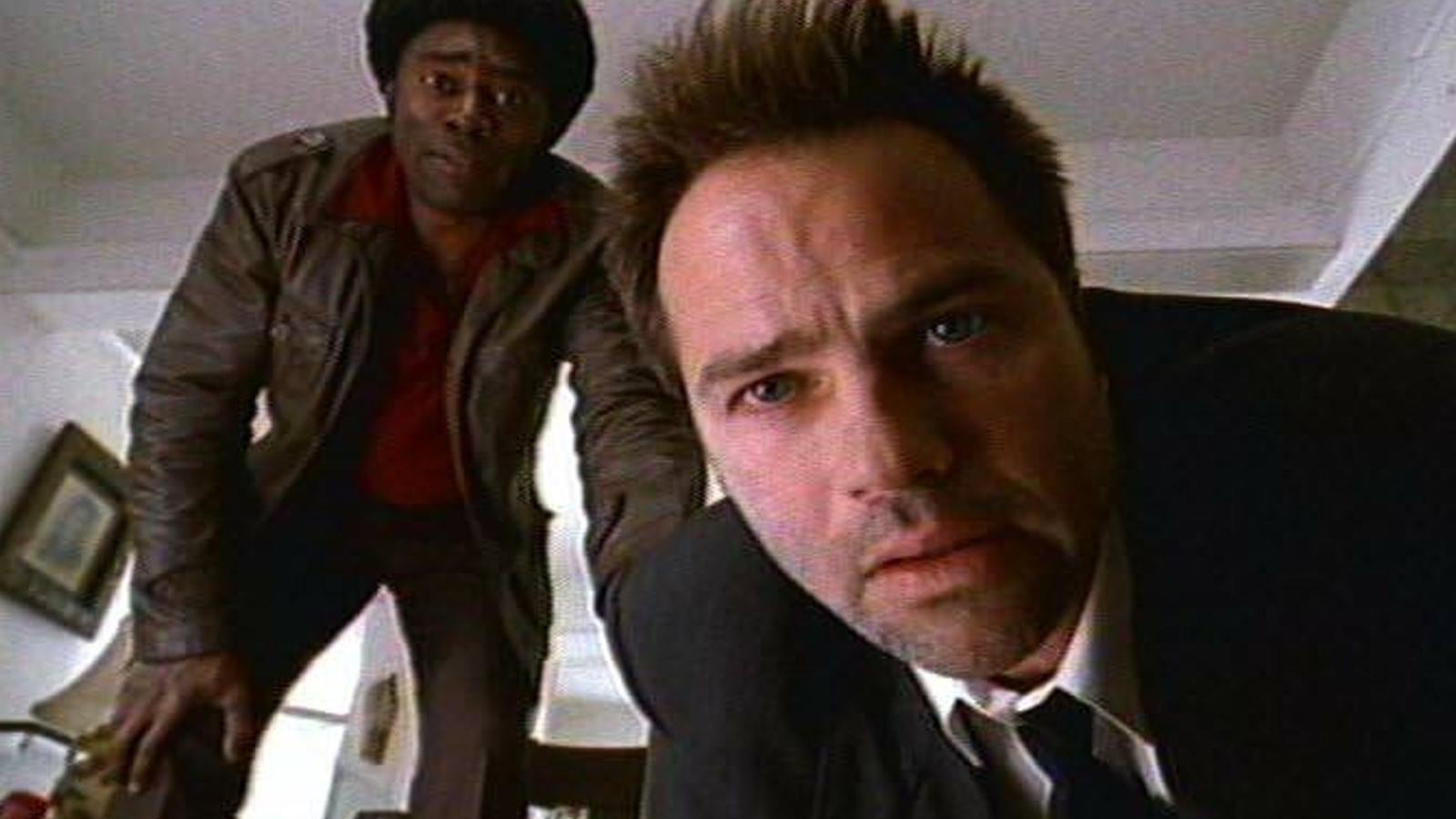 Before it was cool to have angels and demons duking it out on screen, "G vs E" (later renamed "Good vs Evil") pitted the forces of good against the minions of the underworld in a stylized showdown. Chandler Smythe (Clayton Rohner), a recently deceased journalist, finds himself recruited by a secret organization known as The Corps. He, along with his new partner Henry McNeil (Richard Brooks), fight to stop 'Morlocks' (damn souls that escape hell to wreak havoc on Earth).