These 10 K-Dramas Are Basically Crash Landing on You, but Better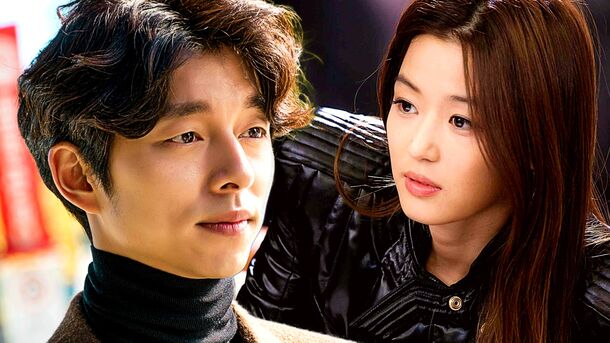 Here are some of the K-drama that'll give you all the feels, just like "Crash Landing on You" did.
"Crash Landing on You" was awesome, no arguments here, but what if you need some more? If you are like me and binge K-drama after K-Drama, here's the list for you.
1. Descendants of the Sun (2016)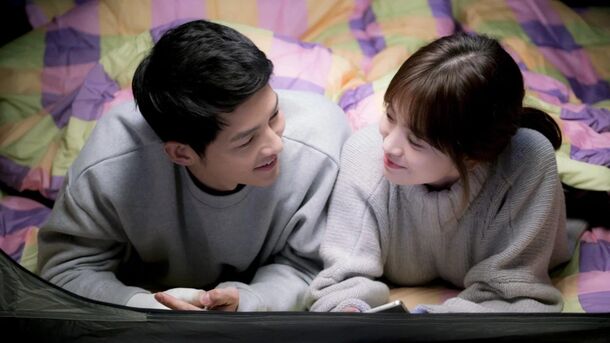 Descendants of the Sun centers around Yoo Si-jin (Song Joong-ki), a captain in the South Korean Army's Special Forces, and Kang Mo-yeon (Song Hye-kyo), a surgeon. These two meet cute at the hospital, but things go south when Si-jin is deployed to the fictional war-torn country of Uruk. Mo-yeon later ends up in the same place on a medical mission. Cue explosions, natural disasters, and all sorts of chaos.
2. Goblin (2016)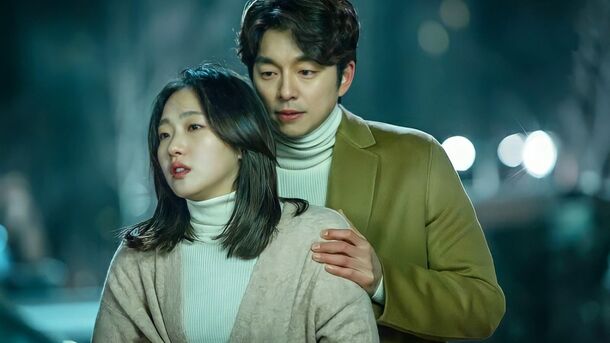 What happens when a 939-year-old goblin, Kim Shin (Gong Yoo), is just tired of living? He searches for his bride, Ji Eun-tak (Kim Go-eun), the only one who can end his cursed immortal life. They meet when Eun-tak summons him without even knowing it. Plot twist? She falls in love with him. To complicate things further, there's the Grim Reaper (Lee Dong-wook), who's dealing with amnesia and forbidden love himself. Between battles with evil spirits and the desperate search for peace, our star-crossed lovers have a lot to deal with.
3. My Love from the Star (2013)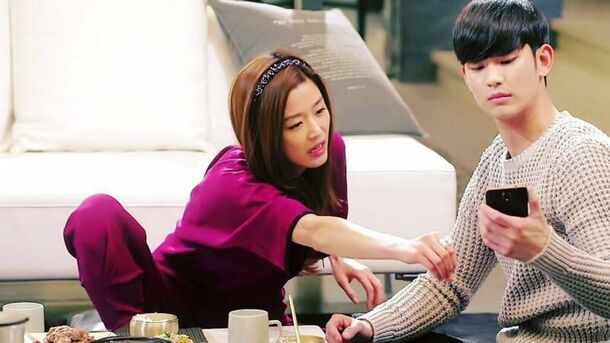 This K-drama turns the whole star-crossed love story on its head – literally. Do Min-joon (Kim Soo-hyun) is an alien who landed on Earth 400 years ago. In present-day Korea, he's an aloof college professor who's awaiting his trip back home. Just when he thinks he's all set to leave, he meets Cheon Song-yi (Jun Ji-hyun), a famous actress who turns out to be the spitting image of the girl he fell in love with centuries ago. Over time, he can't help but protect her from various dangers, all while trying to keep his identity a secret.
4. Reply 1988 (2015-2016)
If you're into nostalgia and tight-knit communities, Reply 1988 is the show for you. Taking place in 1988, the series revolves around five childhood friends living in the same small neighborhood in Seoul. Among them are Deok-sun (Lee Hye-ri), a middle child yearning for attention, and Jung-hwan (Ryu Jun-yeol), her moody, secret admirer. They navigate life's ups and downs, from the Seoul Olympics to family troubles. Meanwhile, the neighbor kid Taek (Park Bo-gum) turns out to be a baduk (Go) prodigy.
5. It's Okay to Not Be Okay (2020)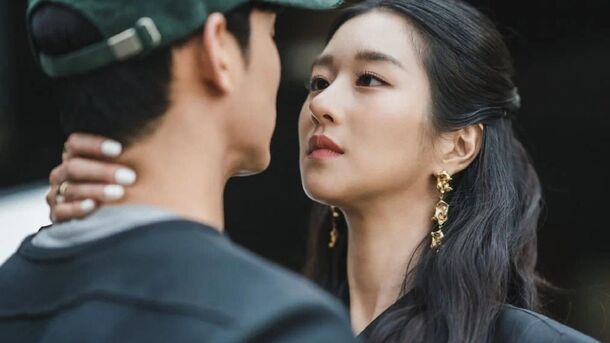 This series follows Moon Gang-tae (Kim Soo-hyun), a healthcare worker at a psychiatric hospital, and Ko Mun-yeong (Seo Ye-ji), a children's book author with an antisocial personality disorder. Gang-tae takes care of his autistic older brother, Sang-tae (Oh Jung-se), who turns out to be a huge fan of Mun-yeong's books. The trio's lives get entangled when Mun-yeong takes an interest in the brothers, mostly because she's drawn to Gang-tae. Together, they confront their traumatic pasts, heal old wounds, and, of course, fall in love.
6. Healer (2014-2015)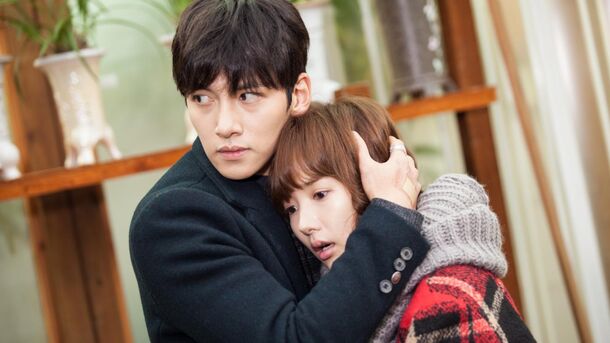 In Healer, espionage meets romance in the most delightful way. Ji Chang-wook plays Seo Jung-hoo, a night courier with the codename "Healer." Park Min-young is Chae Young-shin, an enthusiastic journalist. The two get entangled in a web of corporate conspiracy, family secrets, and media manipulation. Healer takes on a job to protect Young-shin and, of course, falls for her while doing so. Disguised as a bumbling reporter named Park Bong-soo, he starts working at her media company to keep an eye on her.
7. Weightlifting Fairy Kim Bok-joo (2016-2017)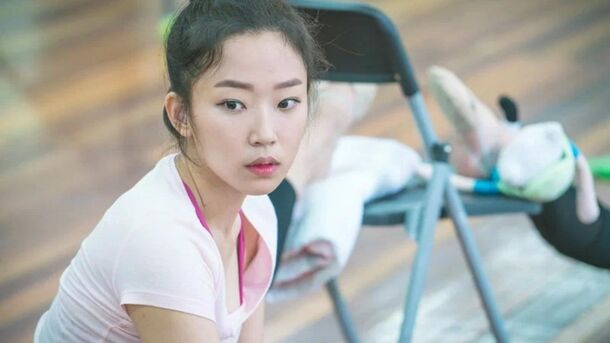 This series follows Kim Bok-joo (Lee Sung-kyung), a young female weightlifter. She develops a crush on Jung Joon-hyung's (Nam Joo-hyuk) older brother, who's a doctor. Little does she know, Joon-hyung was her childhood friend. In a cute twist of fate, Joon-hyung discovers Bok-joo's secret crush and helps her get close to his brother. But you guessed it – Joon-hyung falls for her too.
8. Strong Woman Do Bong-soon (2017)
Park Bo-young plays Do Bong-soon, a woman born with Herculean strength. Ahn Min-hyuk (Park Hyung-sik), a CEO of a gaming company, hires her as his bodyguard after witnessing her abilities. The twist? Bong-soon has a long-time crush on her childhood friend, Guk-doo (Ji Soo), who's a police officer. Bong-soon teams up with Min-hyuk to catch a kidnapper in her neighborhood, leading to a tangled, action-packed love triangle.
9. What's Wrong with Secretary Kim (2018)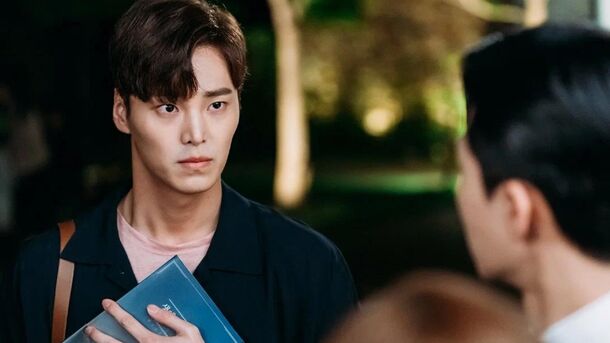 Lee Young-joon (Park Seo-joon), a narcissistic vice chairman of a major corporation, is dumbfounded when his highly competent secretary, Kim Mi-so (Park Min-young), resigns to focus on her personal life. Eager to keep her, Young-joon tries to match her with all the perks and benefits she could ever want. In the midst of contract negotiations and business trips, they discover they share a traumatic childhood experience.
10. Kill Me, Heal Me (2015)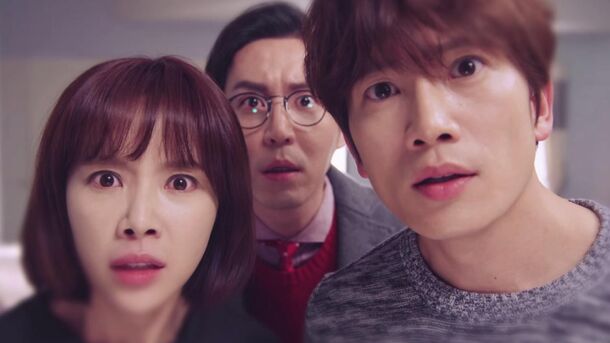 "Kill Me, Heal Me" offers a unique plot centered around Cha Do-hyun (Ji Sung), a wealthy businessman with dissociative identity disorder. He has seven different personalities, including a violent thug, a teenage girl, and a five-year-old child. Enter Oh Ri-jin (Hwang Jung-eum), a psychiatrist who becomes his secret doctor. While treating him, she uncovers the secrets behind his condition, and they slowly fall in love.