This Tom Cruise's Floppy Movie Is an Underrated Gem Ruined By Bad Marketing, Fans Say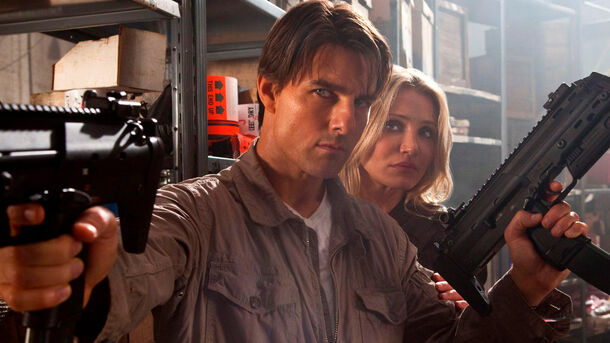 The actor's 2010 attempt to poke fun at his own career, Knight and Day, now has a surprising number of fans who genuinely enjoyed it.
Although Tom Cruise is one of the most consistently successful actors in Hollywood today, thanks largely to the Mission: Impossible franchise, he has had his fair share of flops throughout his long career.
One of them is the 2010 satirical action comedy Knight and Day, which received mixed reviews from critics and audiences alike.
It told the story of June Havens, an ordinary woman portrayed by Cameron Diaz, who finds herself in the middle of a conspiracy after she accidentally crosses paths with eccentric secret agent Roy Miller, played by Cruise.
Although it managed to gross $262 million against a budget of $117 million, the film is still considered a financial failure by many when marketing and theatrical expenses are taken into account.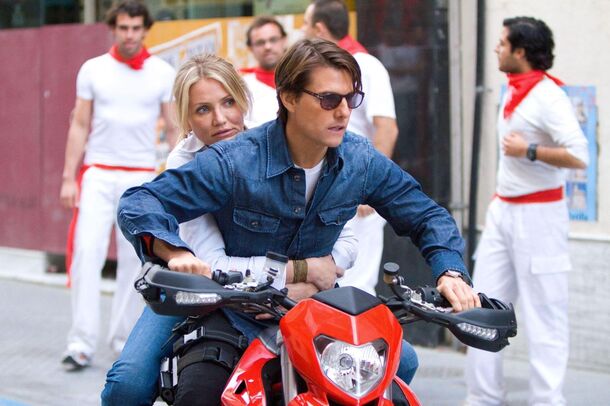 However, over a decade later, it seems that more and more fans are actually finding Knight and Day to be quite good and extremely underrated.
The film satirized the countless clichés of spy movies, including many from the aforementioned Mission: Impossible films, and was a lighthearted thrill ride full of action and comedy.
As fans describe it, "Knight and Day is two hours of Tom Cruise poking fun at his own career," and according to some of them, it even managed to have a more interesting personality than some of the installments in Cruise's most successful spy franchise.
While the romantic attraction between the characters doesn't really make sense, thankfully the movie doesn't push it too hard, and the chemistry between Diaz and Cruise as screen partners is still great.
The intentionally absurd nature of the movie fits right in with some of the jokes about film clichés, like how the main character can barely pay attention to the road while talking to another character in a car and still not get into an accident.
Fans say that if the film's marketing campaign had emphasized the satirical aspect of Knight and Day, it could have done much better at the box office and joined other iconic action comedies like True Lies and Mr. & Mrs. Smith.
Did you enjoy watching Knight and Day?
Source: Reddit