The space Viking is in town!
A second trailer for 'Love and Thunder' dropped on Monday night, making sure that Thor fans get a sleepless night discussing every new thing they managed to spot – and there were plenty.
Let's not wait for another second and delve into the new trailer.
Jane Foster is Here
Well well well, it looks like going from dad bod to god bod isn't enough to reclaim the title of 'the one and only'. The new trailer gives us a better look at Jane Foster, who is back as the mighty Thor, to the God of Thunder's great surprise.
Jane has been gone for around 3-4 years, but for Thor, this time was longer, as he says she wasn't there for "8 years 7 months 6 days" – something that could mean that Foster suffered the Blip during the events of 'Avengers: Infinity War'.
She snatches Mjolnir from Thor in the middle of a heated battle, and there is a nice detail to how the re-assembled hammer works now, as it can shatter to pieces to target individual enemies and then come back together.
You know who else definitely looks like coming back together? Yeah, these two. But let's not speak too soon – this trailer showed us it is not always a good idea.
Meet Gorr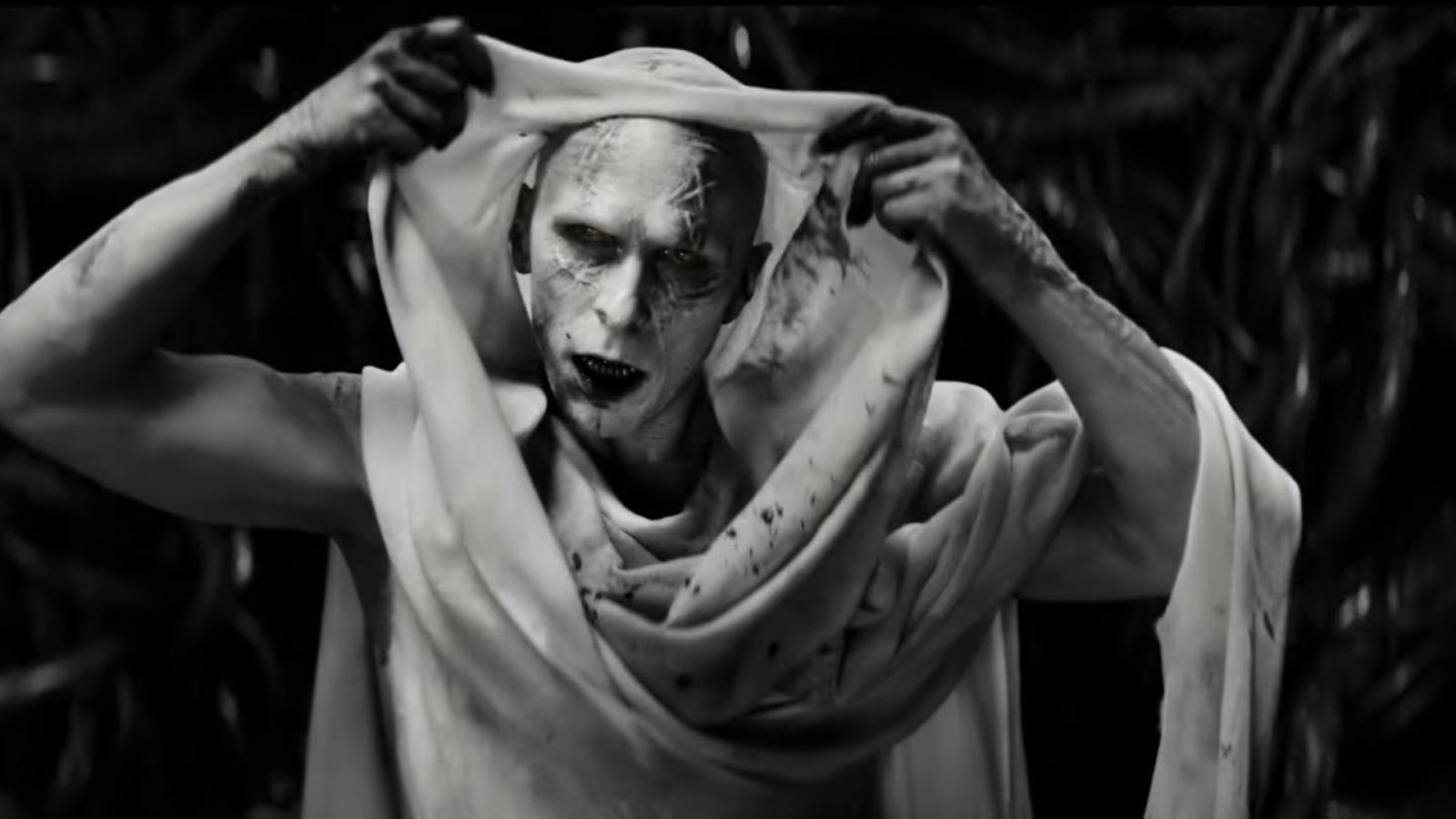 Another big revelation from the new trailer is Christian Bale's Gorr the God Butcher. Fans were craving to finally see the MCU version of the villain, especially after the merch showed Gorr being less intimidating than in the comics.
But it seems that Bale's version is just terrifying enough.
The trailer also gives us a glimpse of King Valkyrie crossing swords with Gorr – with the outcome unknown.
Look Who That Is
At some point in the trailer we see Jane Foster casting some lightnings with Mjolnir, and she is surrounded by what appears to be statues of Lady Death, the Watcher and the Living Tribunal. It's unclear whether it's just an Easter egg or a tease of some new appearances, but eagle-eyed fans will definitely be more prepared if the latter is the case.
'You Flicked Too Hard!'
Oh, and speaking about the god bod – the trailer's finale has shown us exactly what Thor was working on during all that chain exercises. We would even say it shows us way too much… or just enough.
At times when Thor is wearing something, he rocks some comic-accurate outfits: for instance, a "Ravager" uniform that many people already think he got when he was travelling with the Guardians of the Galaxy.
'Love and Thunder' hits screens on July 8.