Tired of Sobby Twilight Vampires? Stephen King's New Horror Recommendation Is What You Need
Missed the truly terrifying vampires? Stephen King has something exciting for you.
Stephen King not only participates in the creation of the movies, but also enjoys watching them. The author does not miss new projects, writes reviews on his Twitter and compiles collections of worthy modern horror.
Fans of the author are only happy – the King of Horror clearly understands the main theme of his work. The last horror recommendation of the cult author was The Last Voyage of The Demeter:
"I was doubtful about The Last Voyage of The Demeter, but it's a throat-ripping good time. It reminded me of the best of the Hammer movies from the 60s and 70s."
The ship Demeter and its small crew, including an unwitting stowaway, set out on a long journey from Transylvania to London. It is a private shipment, and the client wants to transport fifty unmarked wooden crates without revealing the secret of what is hidden inside.
Once the team is on the high seas, strange things begin to happen. In addition, literally everyone begins to feel a strange, ominous presence.
Soon, the crew's suspicions and fears become reality. The doomed crew must try to survive on an ocean voyage, each night coming face to face with a terrifying creature aboard the ship.
The Last Voyage of The Demeter is a horror movie based on Bram Stoker's Dracula, but it places the iconic vampire in a rather unusual setting.
Usually, adaptations of the cult novel take place in Transylvania and London. The Last Voyage of The Demeter, however, focuses specifically on the chapter Captain's Log that takes place aboard the ship carrying Dracula from Transylvania to London.
The movie takes place in the confined space of the ship from which the sailors simply cannot escape, which makes it more of a chamber horror than a typical and, to be honest, already boring story about Dracula.
After Twilight, the popularity of vampires began to decline, but has gradually increased in recent years. It is not surprising that vampires still excite the minds of directors, because the idea of immortality and eternal youth can be discovered endlessly.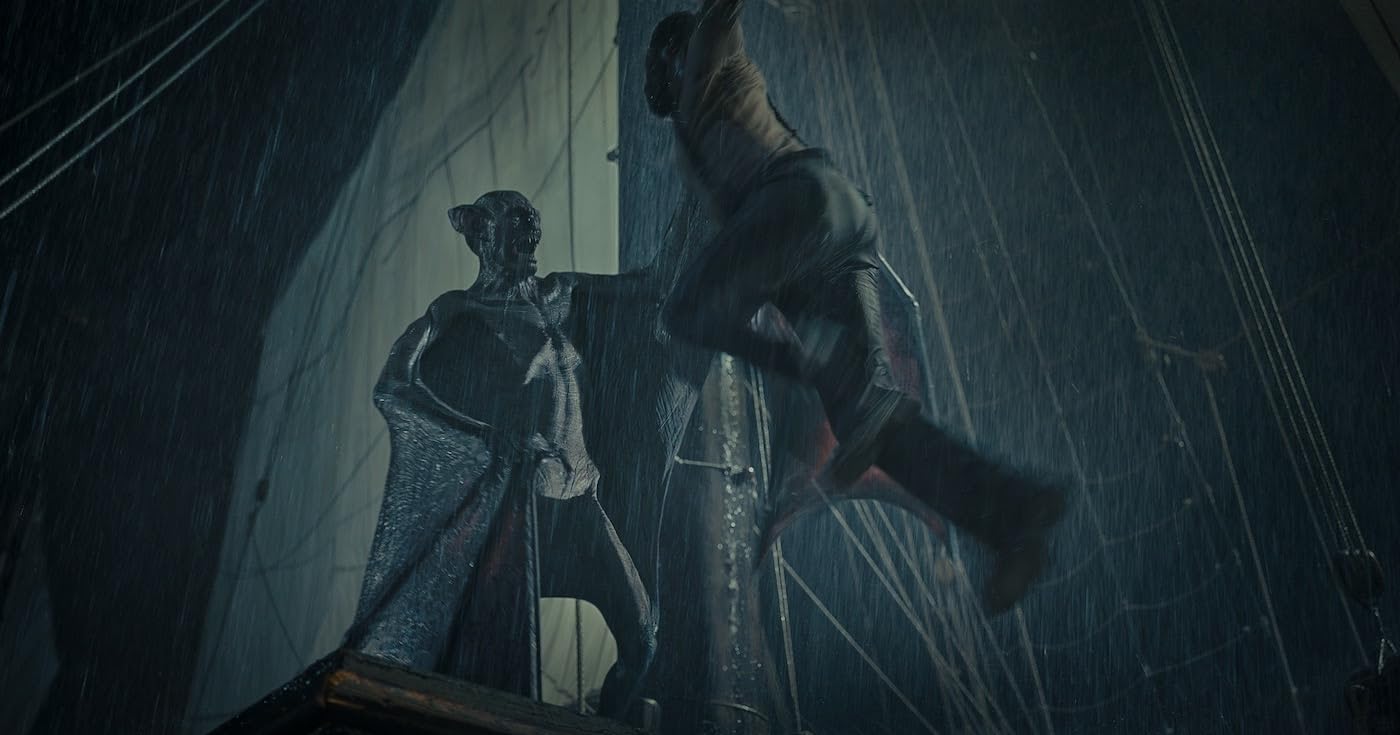 The Last Voyage of The Demeter, however, seems to go back to the roots – Dracula is not a romantic hero struggling with his nature, but a terrible monster that absolutely everyone is afraid of in the dark of the night.
The Last Voyage of the Demeter opens in theaters August 11.
Source: Stephen King on X (formerly known as Twitter)