We Asked AI for Top 10 Most Overrated K-Dramas - Fans, Don't @ Us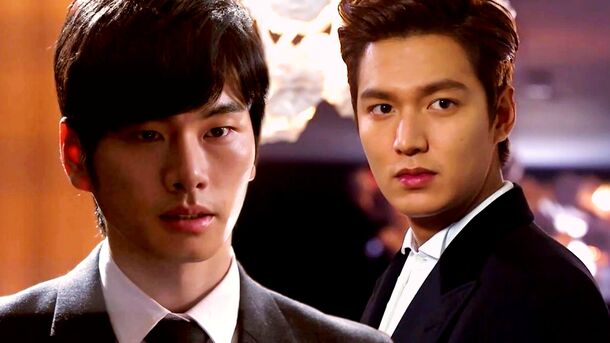 K-Dramas have taken the world by storm (primarily thanks to Netflix in the last couple of years), captivating us with their loveable characters and romantic plotlines.
But let's be real – some shows get way more hype than they probably deserve. So, we decided to consult an AI to compile a list of the Top 10 Most Overrated K-Dramas.
How Does the AI Work?
You might be wondering how a machine can have opinions on K-Dramas. Well, it doesn't, not really. Think of AI as a super-smart calculator. It takes in a bunch of numbers (in this case, data like viewer ratings, social media mentions, and reviews) and analyzes them to give us an answer.
This specific AI is designed to understand human language. It scans through articles, social media posts, and reviews to gauge public opinion. It's like a detective, sifting through clues to solve a case. But instead of solving crimes, it's ranking K-Dramas based on how much they're talked about versus their actual quality.
The Science Behind the Ranking
So, how does the AI determine if a show is overrated? It's all about the ratio between buzz and substance. If a show has a ton of social media mentions but mediocre reviews, the AI flags it as potentially overrated. It's like when a restaurant has a long line but the food is just okay – you start to wonder if it's worth the hype.
So, based on all that, here is the Top 10 Most Overrated K-Dramas, according to our AI.
1. "Boys Over Flowers" (2009)
The classic tale of a poor girl who ends up in a prestigious school and catches the eye of the richest, most popular guy. Geum Jan-di navigates the complicated social hierarchy, all while dealing with the F4, a group of wealthy and influential boys. The series is filled with love triangles, dramatic confrontations, and extravagant lifestyles. We can't help but agree with AI here: sadly, "Boys Over Flowers" didn't age well, and the cast that the show is still getting recommended by K-drama fans is, frankly, quite surprising.
2. "The Heirs" (2013)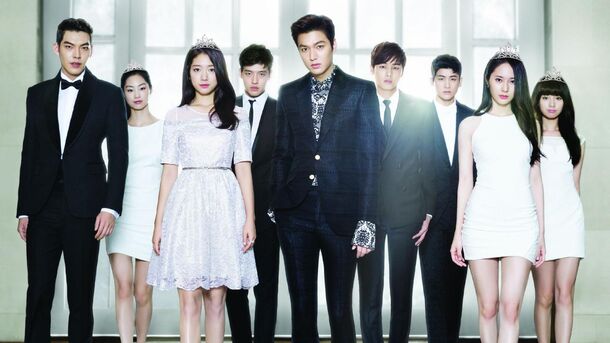 Another drama set in a high school for the uber-rich, "The Heirs" follows Kim Tan, the heir to a massive conglomerate, who falls in love with Cha Eun-sang, the daughter of his family's housekeeper. The series follows the challenges and pressures of being born into wealth, as well as the social disparities that divide the characters.
3. "Playful Kiss" (2010)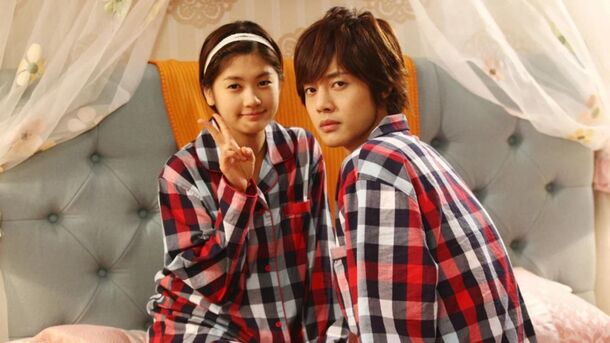 Based on the popular manga "Itazura na Kiss," this series centers on Oh Ha-ni, a high school girl who has a crush on the perfect but emotionally distant Baek Seung-jo. After a series of events, they end up living under the same roof. The drama follows their evolving relationship, which starts from one-sided affection and moves towards mutual love.
4. "My Love from the Star" (2013-2014)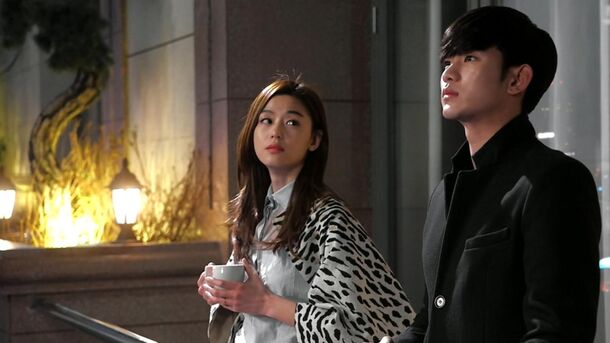 Do Min-joon is an alien who has been living on Earth for 400 years. Just as he's preparing to return to his home planet, he meets Cheon Song-yi, a famous actress, and falls in love. The series combines elements of fantasy, romance, and comedy, as Do Min-joon tries to protect Cheon Song-yi from various threats, both earthly and extraterrestrial.
5. "You're Beautiful" (2009)
Go Mi-nyeo is a young woman aspiring to become a nun, but her life takes a turn when she's asked to impersonate her twin brother, Go Mi-nam, who is a member of a popular boy band. As she navigates the world of fame and fortune, she finds herself entangled in a love triangle with two of the band's members, Tae-kyung and Shin-woo.
6. "Descendants of the Sun" (2016)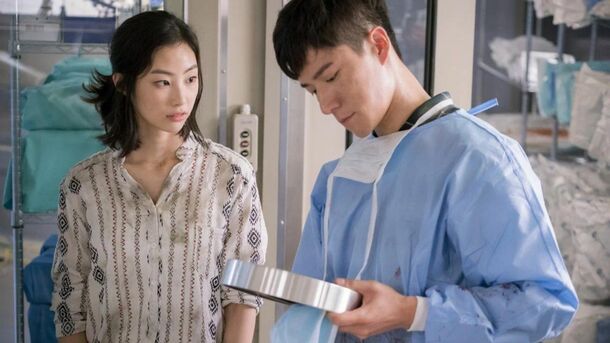 This drama took the world by storm with its tale of love between a soldier and a doctor. Captain Yoo Si-jin meets Dr. Kang Mo-yeon in a chance encounter and they're instantly attracted to each other. However, their respective professions put them at odds. The series takes them from the bustling city to the war-torn country of Uruk, where they must navigate life-or-death situations while grappling with their feelings for each other.
7. "Moon Lovers: Scarlet Heart Ryeo" (2016)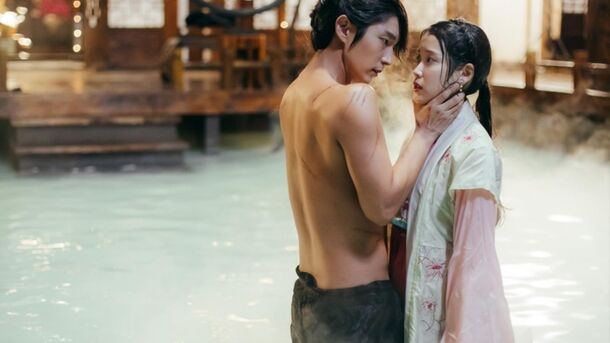 A modern-day woman, Go Ha-jin, finds herself transported back to the Goryeo Dynasty. She wakes up in the body of Hae Soo and becomes entangled in the lives of the royal princes. As she navigates the complex political landscape, she forms relationships with several of the princes, most notably the mysterious and brooding 4th Prince, Wang So.
8. "Legend of the Blue Sea" (2016–2017)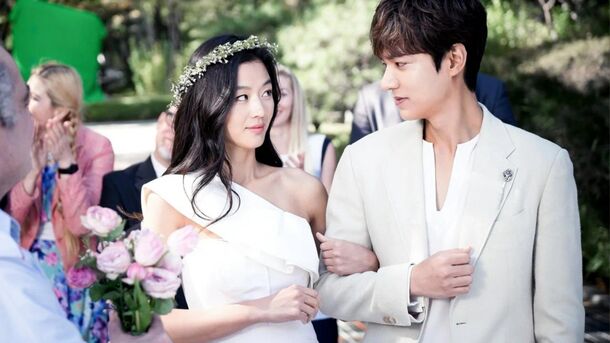 Merging fantasy and modern-day reality, this drama tells the story of a mermaid named Shim Cheong who ends up in Seoul. She crosses paths with Heo Joon-jae, a genius scam artist, and the two form an unlikely bond. As they grow closer, they uncover secrets about their past lives and a tragic love story that has spanned centuries.
9. "Kill Me, Heal Me" (2015)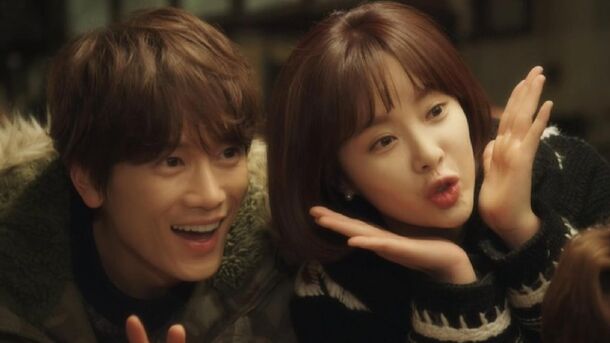 This drama goes deep into the complex topic of mental health, focusing on Cha Do-hyun, a man suffering from dissociative identity disorder. He has seven different personalities, each with its own quirks and emotional baggage. Enter Oh Ri-jin, a first-year psychiatric resident who becomes involved in his life. As she helps him navigate his multiple identities, they uncover dark secrets from his past. The series is lauded for its portrayal of mental health issues, but some argue that it leans too heavily into melodrama.
10. "Goblin" (2016–2017)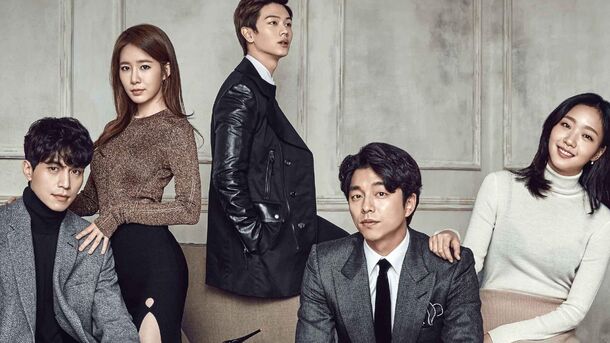 Kim Shin is a 939-year-old immortal goblin who is searching for his bride to end his eternal life. He meets Ji Eun-tak, a high school student who can see ghosts, and believes she may be the one. Alongside them is the Grim Reaper, who is undergoing an identity crisis of his own.