Which Attack on Titan Character Are You Based on Zodiac Sign?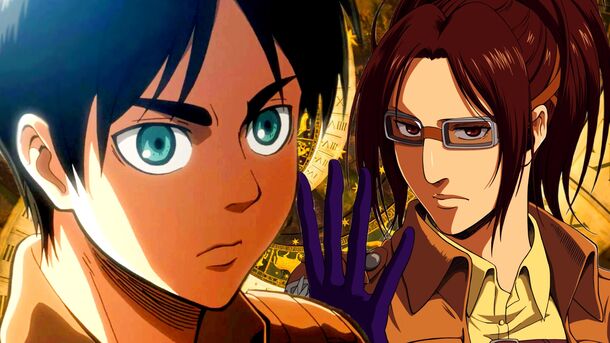 Anime characters can be really relatable, too; especially ones as complex as "Attack on Titan" introduced us to.
Ever feel like you could be friends with some of these characters, or better yet, that you might just be one of them? You might be onto something!
Aries (March 21 – April 19): Eren Yeager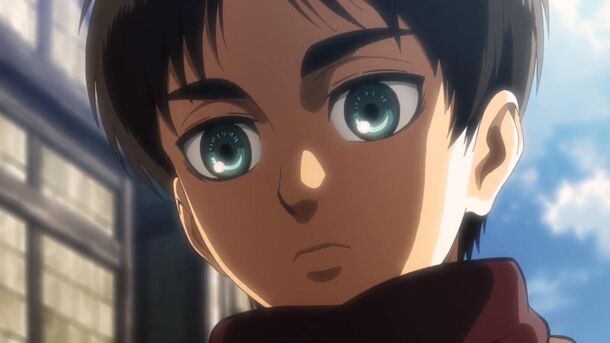 Aries, known for their leadership and sometimes headstrong nature, it's none other than Eren Yeager. In the story, Eren's journey begins with his hometown getting ravaged by Titans, leading to the loss of his mother. Fueled by rage and a burning desire for revenge, he joins the Survey Corps. Eren's character is a concoction of bravery and at times recklessness, much like an Aries charging headfirst into battle. He's always on the front lines, fighting for freedom against the Titans, driven by his will to free humanity from the walls. And we're so not talking about what happens next.
Taurus (April 20 – May 20): Mikasa Ackerman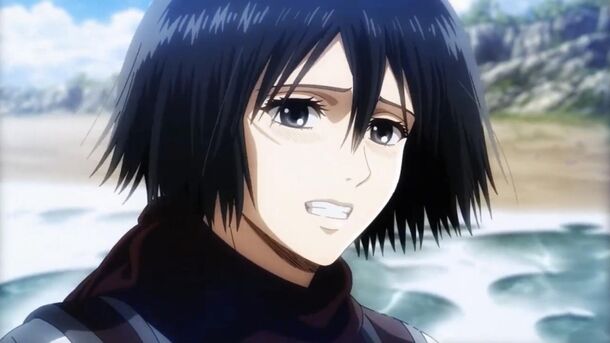 Reliable, patient, and devoted – these Taurian traits can be seen easily in Mikasa Ackerman. Mikasa's plotline revolves around her deep bond with Eren, having been adopted by his family after the tragic murder of her own. She is the epitome of strength and loyalty, standing as one of humanity's best soldiers. Her protective instinct, especially when it comes to Eren, is unshakeable. Much like a Taurus, Mikasa's determination is unwavering, whether she's taking down Titans or standing up for her loved ones.
Gemini (May 21 – June 20): Hange Zoë
Curious and adaptable, Geminis would see themselves in Hange Zoë. Hange's enthusiasm for Titans is almost contagious, diving headlong into research with an almost childlike wonder – a very Gemini trait. Their role shifts from being a researcher to the commander of the Survey Corps, showcasing their adaptability. Hange's character experiences a wealth of growth, dealing with loss, uncovering the truth about Titans, and facing moral dilemmas, all while maintaining their quirky and energetic personality. They provide some of the lighter moments in a rather dark series, echoing the Gemini spirit of versatility and intellect.
Cancer (June 21 – July 22): Armin Arlert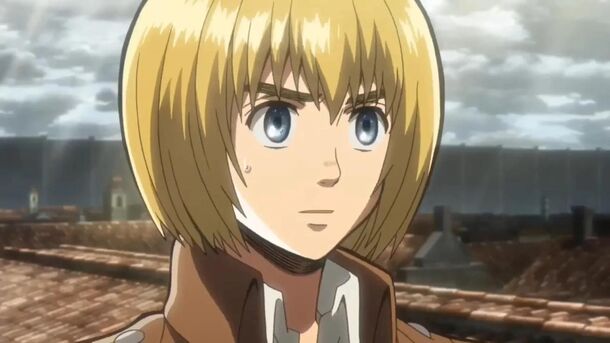 Cancers are known for their emotional depth and intuition, qualities embodied by Armin Arlert. Armin may not be the physically strongest soldier, but his tactical genius and empathy make him a key player. His plot significance skyrockets with his strategic prowess saving his friends time and again. He often questions the morality of the war they are fighting, which is in line with the contemplative nature of a Cancer. Armin's caring, Cancer-like nature shines through: he is a really good friend to Eren and Mikasa, and he's super curious about what's outside the big walls they live behind.
Leo (July 23 – August 22): Jean Kirstein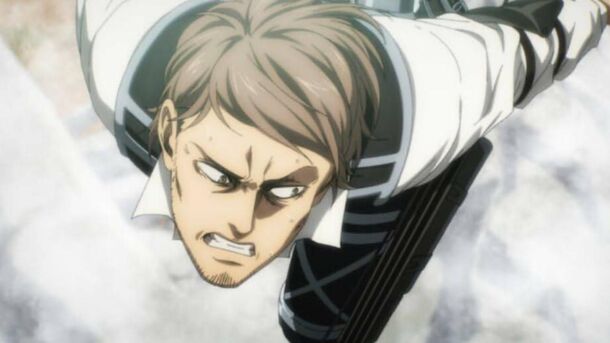 Leos are like Jean from "Attack on Titan " — they stand out and take charge. At first, Jean is mostly looking out for himself and isn't sure about fighting Titans with the Survey Corps. But soon, tough times show up, and he has to be brave and think about others. Step by step, Jean changes into a strong person who makes hard choices for the good of everyone. He moves from someone who wasn't so sure about being a soldier to someone who would do anything to save his friends. Just like a Leo, Jean proves he has a big heart and the guts to become a hero.
Virgo (August 23 – September 22): Levi Ackerman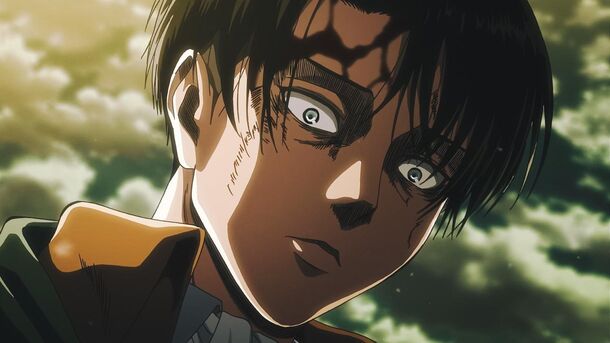 Virgos like to get things right and are super sensible, and that's just like Levi Ackerman. Levi is the toughest soldier there is, really good at fighting, and he never freaks out, no matter how scary things get. He might not show much feeling and can be really tough sometimes, but he is all about getting rid of the Titans and finding out why they're here. Even though he doesn't always show it, he really cares about his friends. This is a lot like how Virgos are – they might not always show their soft side, but they're warm and you can count on them.
Libra (September 23 – October 22): Historia Reiss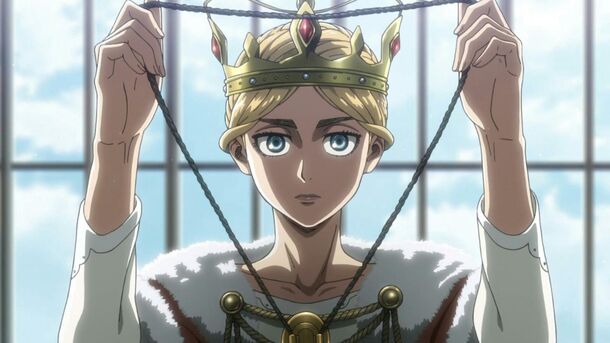 Libras like things to be fair and balanced, and that's what Historia Reiss's story in "Attack on Titan" is all about. At first, she goes by Krista Lenz and acts super nice and always tries to make everyone happy. But it turns out, she's actually part of the royal family, which throws her right into the middle of all the key plots. Trying to figure out who she really is and how to deal with her family's history, Historia has to choose between doing what her family expects and what she wants for herself. In the end, she decides to do what's right and honest for her, which is just what a Libra would do – looking for truth and fairness.
Scorpio (October 23 – November 21): Annie Leonhart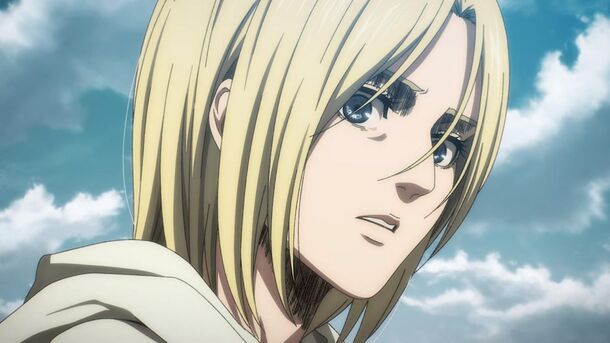 Scorpios are deep and intense, and that's just like Annie Leonhart from "Attack on Titan." As a Marleyan warrior infiltrating the walls, her mission is critical and her emotions often hidden behind an icy exterior. Scorpios like to keep things private, and Annie does too — nobody really knows what she's planning for a long time. She's amazing in a fight and can turn into a huge, powerful Female Titan, which is just like a Scorpio making a big impact. After she gets caught, she locks herself away in a hard crystal shell, kind of like how Scorpios sometimes keep to themselves to think things over. As the story goes on, we start to see the real Annie and what she wants, showing us the kind of big changes Scorpios go through.
Sagittarius (November 22 – December 21): Sasha Blouse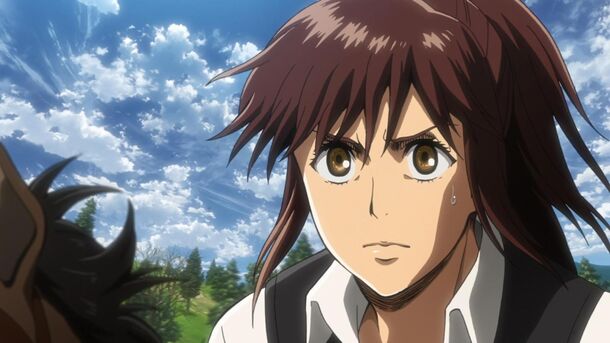 The free-spirited Sagittarius finds a kindred spirit in Sasha Blouse, our beloved Potato Girl. Her love for food and sharpshooting skills are as vast as a Sagittarian's quest for adventure. Sasha's backstory reveals her as a hunter from a small village, embodying the Sagittarian trait of being closely in tune with the natural world. Her lighthearted moments provide much-needed comic relief, yet when the situation demands it, her bravery and excellent marksmanship come to the forefront. Sasha is the perfect example of the truly Sagittarian, unique blend of humor and heroism, with an arrow always at the ready.
Capricorn (December 22 – January 19): Erwin Smith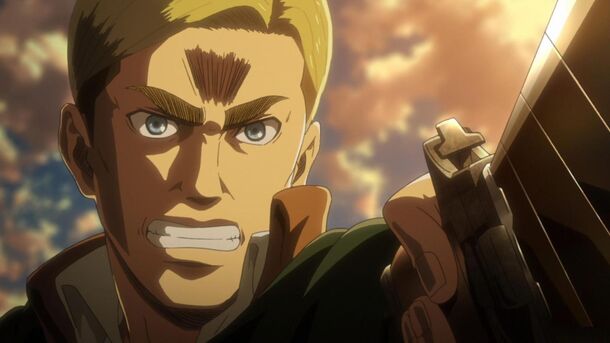 The disciplined and ambitious Capricorn is, naturally, Erwin Smith, the esteemed commander of the Survey Corps. Erwin's leadership is marked by his strategic mind and unyielding determination to uncover the truth about the world – although the cost of it all might be higher than most people are willing to pay. A Capricorn's drive for success is mirrored in Erwin's dedication to his cause, even in the face of the ultimate sacrifice. His legendary charge against the Beast Titan, knowing the risks involved, makes him a perfect example of a Capricorn — fearless in pursuit of his goals.
Aquarius (January 20 – February 18): Ymir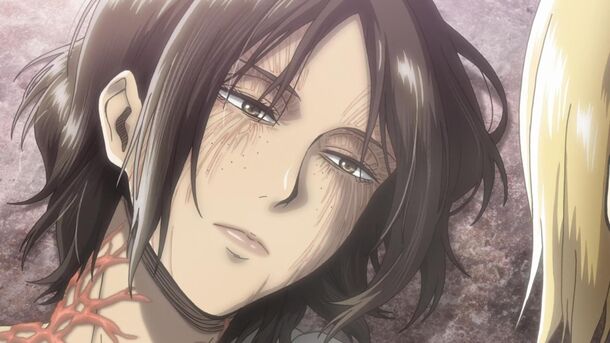 Ymir, with her complex backstory and unique Titan powers, channels the Aquarian spirit of individuality and somewhat of an enigma. Ymir lives on her own terms, often shrouded in mystery, much like Aquarius, who often get misunderstood because of it. Her storyline involves a transformation from a street orphan to a figure of worship, and finally, a Titan shifter fighting for freedom. Her self-sacrifice for the sake of her love, Historia, showcases the Aquarian ideal of humanitarianism, acting for the greater good even if it means facing her own demise.
Pisces (February 19 – March 20): Reiner Braun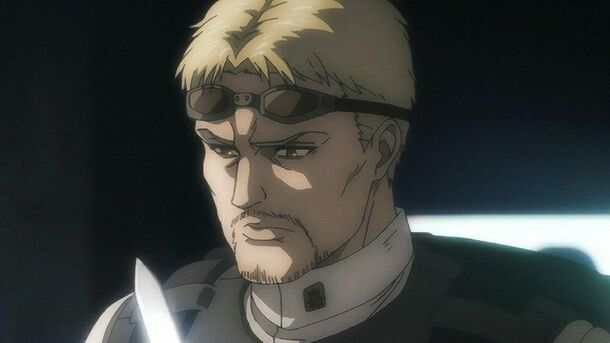 Empathetic and often conflicted Pisces resonates with the character of Reiner Braun. Reiner's dual life as a Marleyan warrior and a soldier for humanity causes him deep psychological turmoil, reflecting a Piscean sensitivity to dualities. His protective nature towards his fellow warriors is countered by his guilt and PTSD from the actions he's taken against those inside the walls. Reiner represents the Pisces archetype of the dreamer and the martyr, constantly torn between two worlds; there's that emotional depth and the internal struggle in Reiner that any Pisces closely familiar with.