Who Did It Best? Ranking the Top 10 Adaptations of Stephen King's Horror Novels
We're counting down the Top 10 adaptations of King's novels, in order to give you nightmares for the rest of your days.
10. "Needful Things" (1993)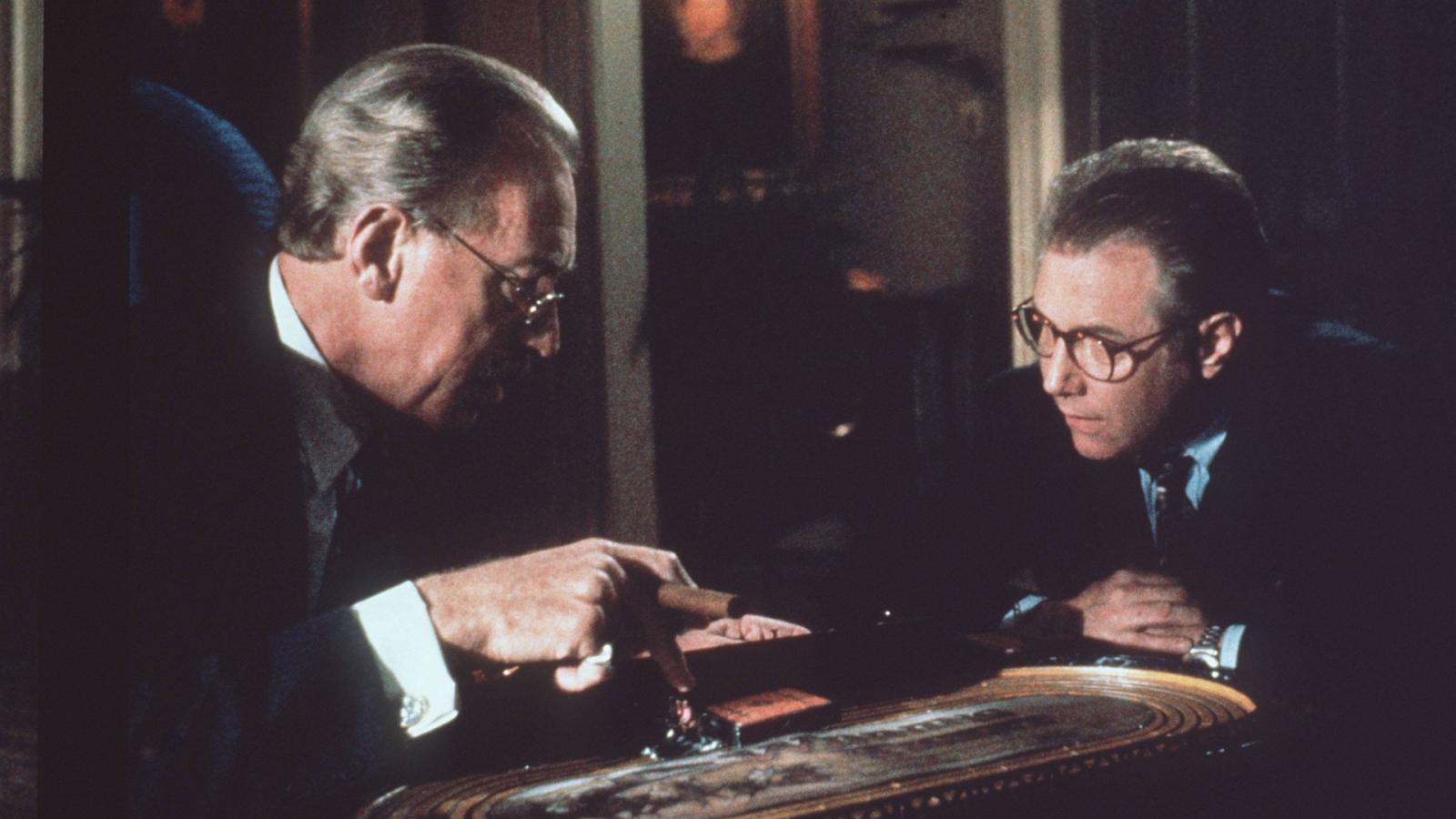 Boasting a chilling Letterboxd rating of 3.1, this is a 'shop till you drop' experience like none other. The devious plot involves a peculiar store opening in the fictional town of Castle Rock, Maine, run by the enigmatic Leland Gaunt. But instead of dealing in cold hard cash, Gaunt prefers more intimate transactions. Want that rare baseball card or the perfect dream house? Your price isn't money, but simply playing a harmless prank on a neighbor. What seems innocuous escalates into violent pandemonium, tearing the small town apart. And boy, did it cause havoc at the box office, grossing a healthy $15 million! Hats off to director Fraser Clarke Heston for making us think twice before stepping into the next enticing thrift shop.
9. "Pet Sematary" (1989)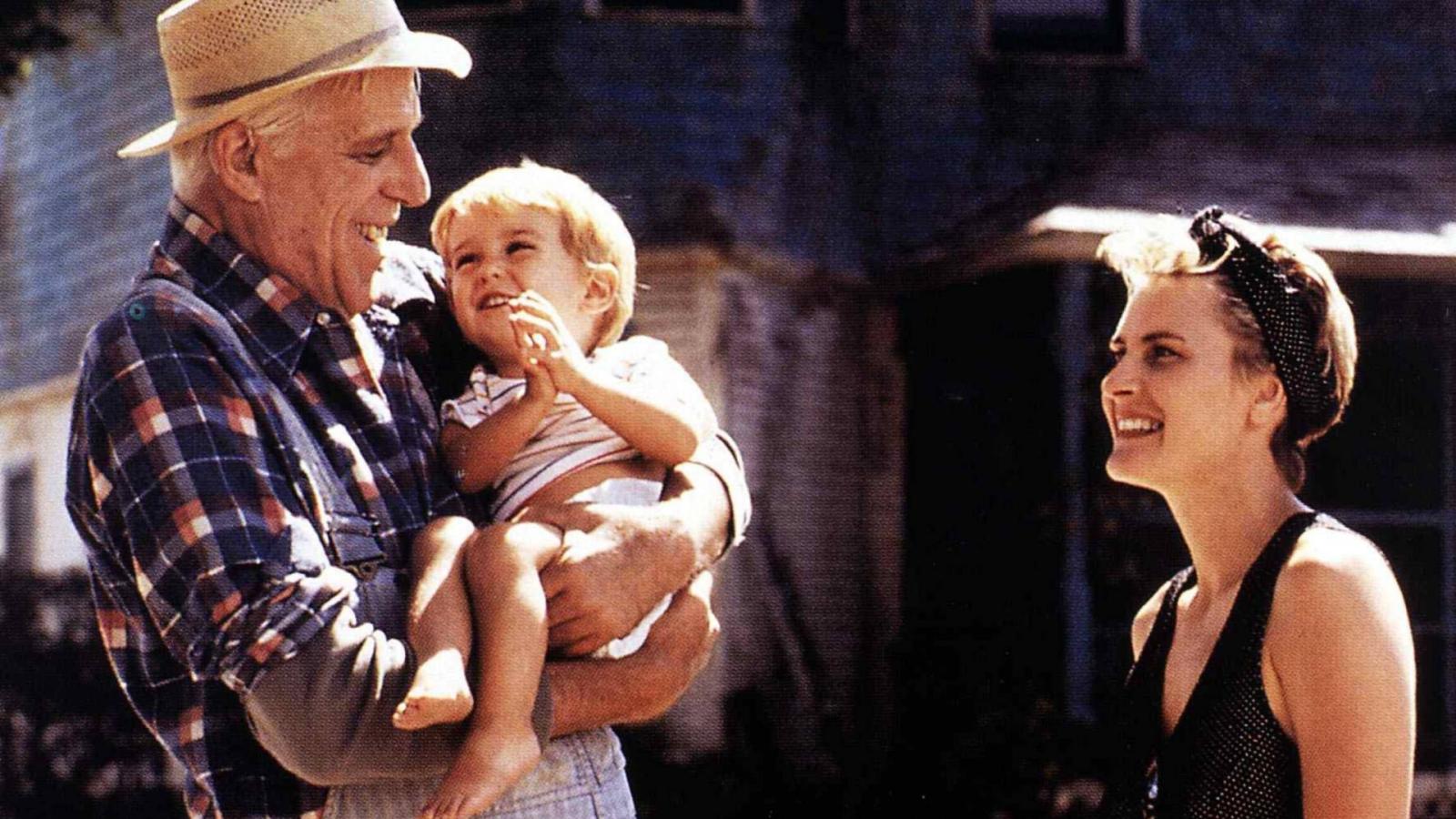 With a Rotten Tomatoes rating of 51%, this film strikes the middle ground between 'hey, that was pretty good' and 'what the King was that?'. The plot follows Dr. Louis Creed and his family as they move to a small Maine town. Behind their home, they discover an eerie pet cemetery, with a sinister 'sematary' beyond, which possesses the terrifying power to reanimate the deceased. The film offers a heart-rending exploration of grief and the dangerous lengths we go to in our attempt to hold onto our loved ones. Made on a budget of $11.5 million, this creepy adaptation grossed a whopping $57.5 million, making the box office almost as alive as its reanimated characters.
8. "1408" (2007)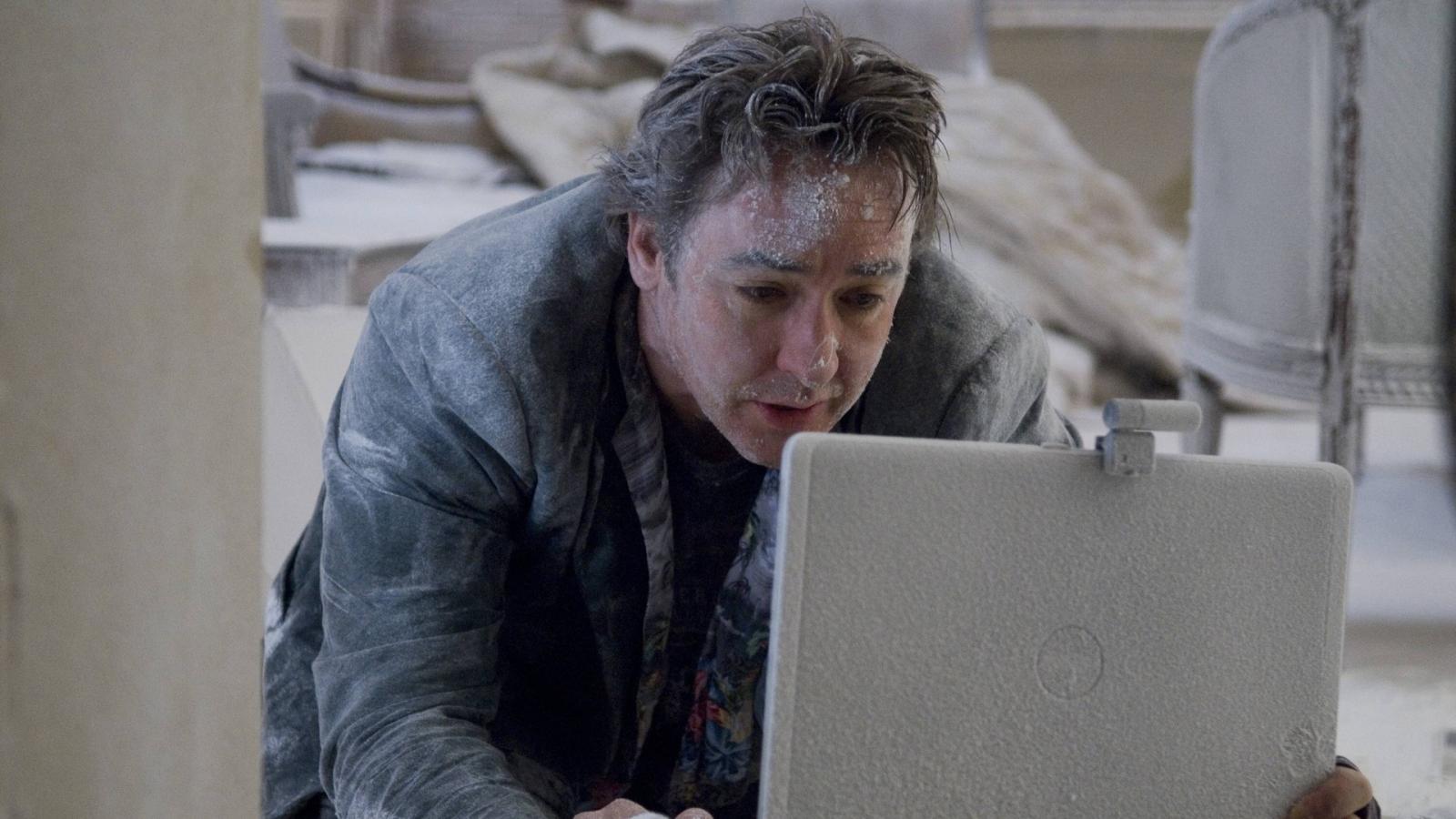 Mike Enslin, a sceptic author, decides to debunk the myth of the haunted room 1408 at the Dolphin Hotel, only to face a cavalcade of horrors he could never have imagined. Scoring a 80% rating on Rotten Tomatoes, this adaptation from the short story of the same name is like a claustrophobic nightmare that refuses to end. The film's success was an unexpected shocker, much like the story's climax, bagging $132 million worldwide. Not bad for a haunted hotel room, huh?
7. "Carrie" (1976)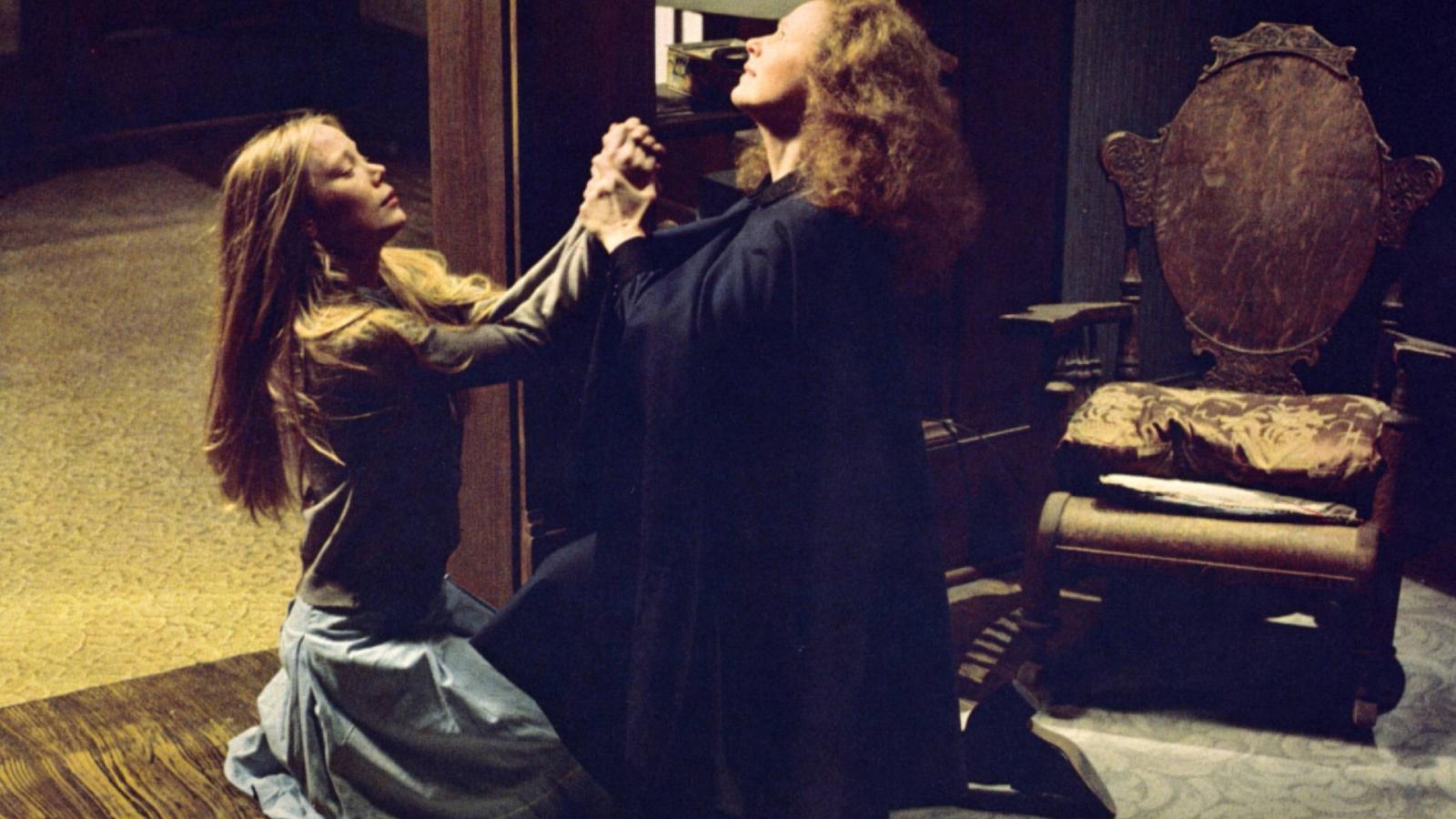 Our number 7 is none other than the bloody prom queen herself, Carrie. Despite its age, this film still packs a bloody punch, with a Rotten Tomatoes score of 93%. This tale of a bullied high-schooler with telekinetic powers is an iconic cautionary tale against the horrors of teenage bullying. De Palma's adaptation stands as one of the most faithful to King's work, even to the point of the legendary author stating that the film's infamous pig-blood scene was "better than the book". The movie's success paved the way for future King adaptations and put telekinesis on the map... and on our worst nightmares.
6. "Misery" (1990)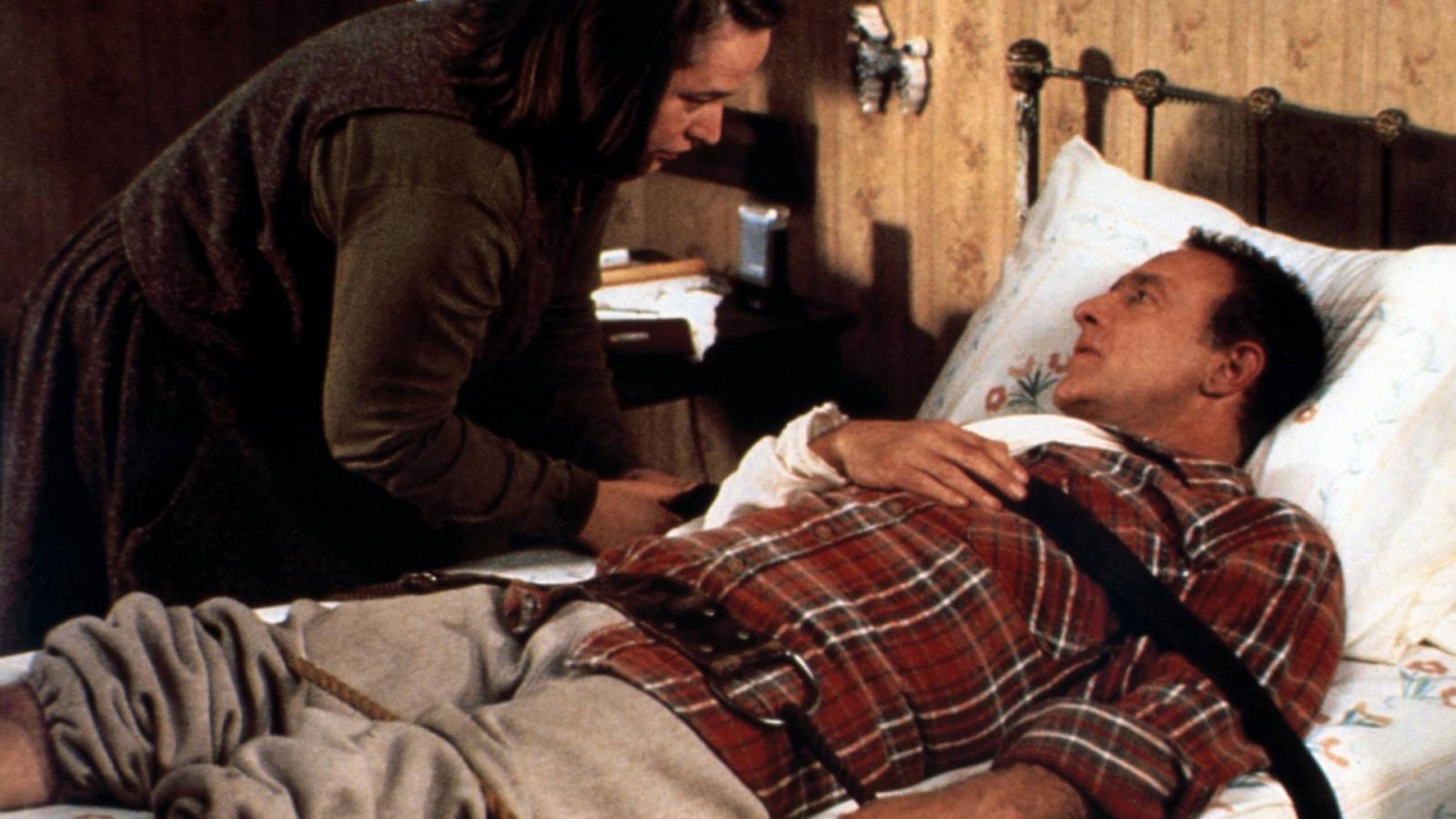 Featuring an Oscar-winning performance by Kathy Bates as Annie Wilkes, this film perfectly encapsulates the phrase "I'm your number one fan". When successful novelist Paul Sheldon is rescued from a car wreck by Annie, his number one fan, things soon take a chilling turn. The movie scored a solid 91% on Rotten Tomatoes, and audiences couldn't help but squirm as Bates' obsession morphs into a terrifying and bone-shattering ordeal for Sheldon. A film that keeps us on the edge of our seat while avoiding supernatural elements, "Misery" showcases the terror that lurks within the ordinary.
5. "The Mist" (2007)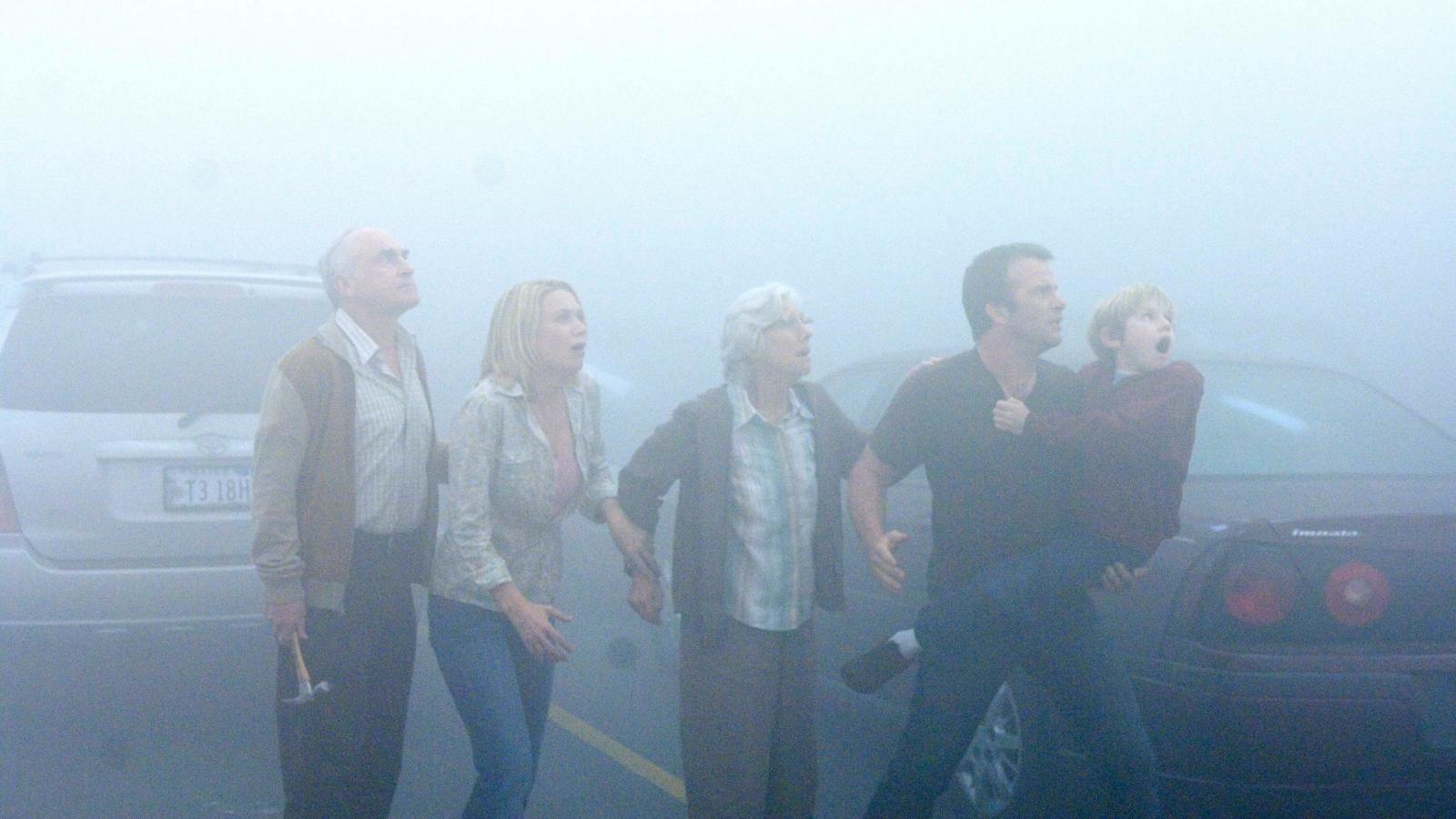 Welcome to our 5th spot, where we're clouded by the eerie and unnerving adaptation of King's novella, "The Mist". Directed by Frank Darabont, the film took $57 million at the box office, which is impressive considering its unsettling and controversial ending. The story is about a group of townsfolk who are trapped in a supermarket while a mysterious mist, harboring deadly creatures, engulfs their town. The chilling narrative serves as a study of the terrifying potential of human nature when faced with desperate circumstances. The Rotten Tomatoes score sits at a respectable 72%, and its jaw-dropping climax ensures this film a place in the horror hall of fame.
4. "It" (2017)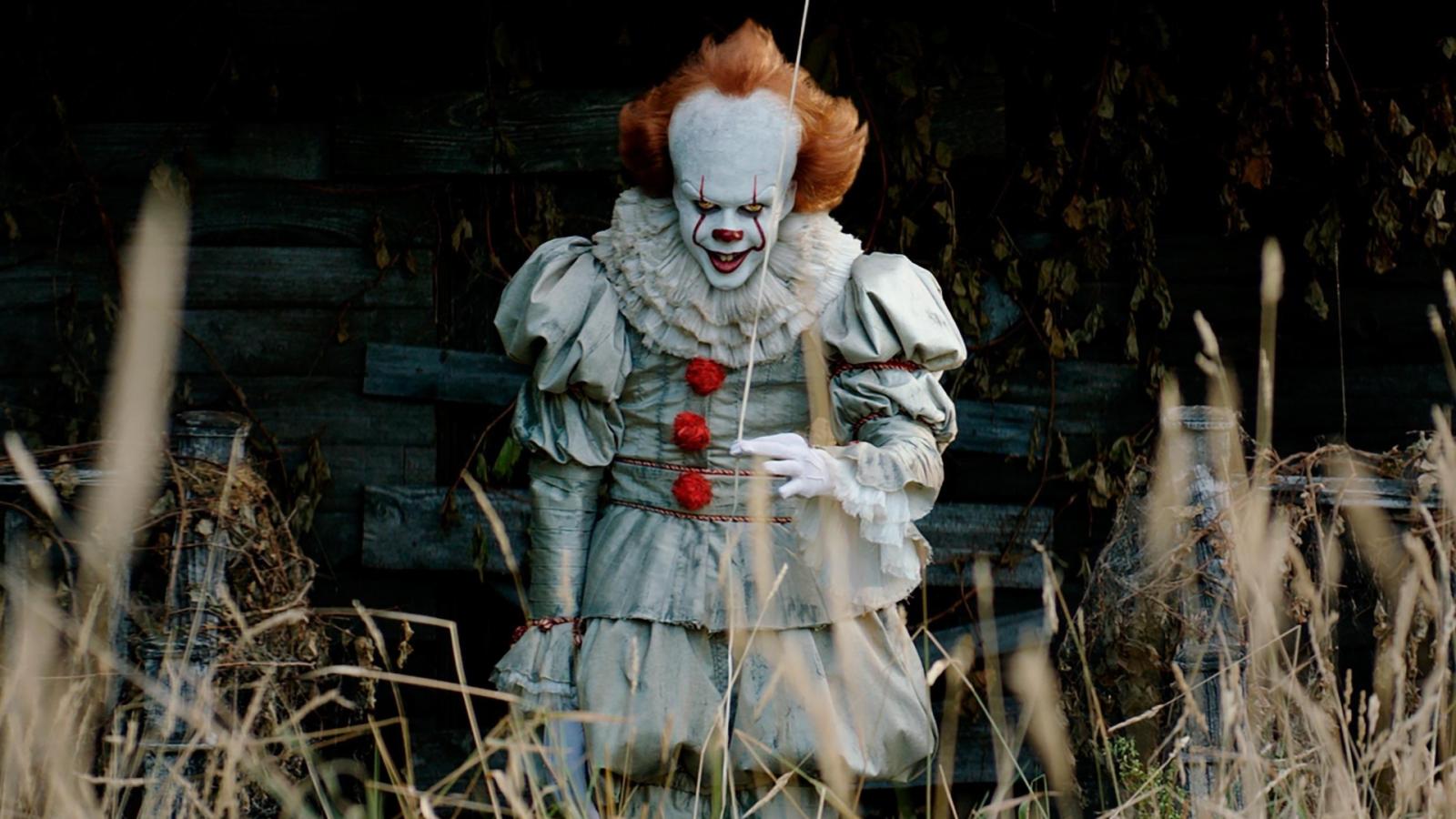 Who could ever forget the nightmarish clown Pennywise, who brought a wave of coulrophobia to a whole new generation? This adaptation terrorized the box office with a gargantuan worldwide gross of $700 million, making it the highest-grossing horror film of all time. The story follows the Losers Club, a group of outcast kids who band together to defeat a malevolent entity in the shape of a clown. With a Rotten Tomatoes score of 86% and Bill Skarsgård's spine-chilling portrayal of Pennywise, "It" redefined the horror genre and terrified us all with the unsettling notion that our fears can indeed come back to haunt us.
3. "The Green Mile" (1999)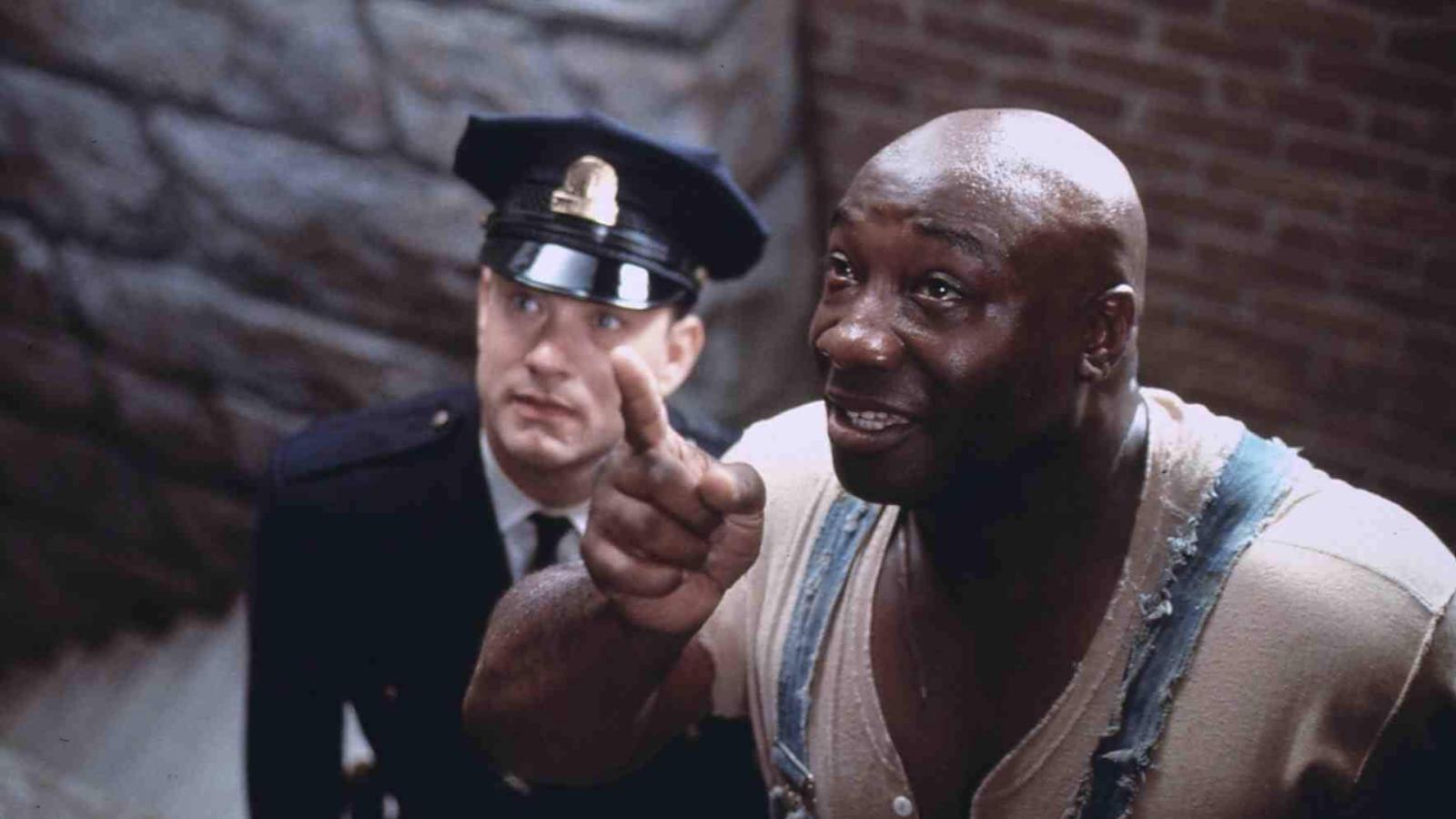 Departing slightly from outright horror, this prison-based drama showcases a softer side of King's storytelling. Still, it's tinged with elements of the supernatural, which bagged it a Rotten Tomatoes score of 79% and a cult status. The story revolves around Paul Edgecombe, a death row corrections officer, who encounters John Coffey, an inmate with a mysterious gift. While it may not make you jump out of your seat, the film's profound exploration of humanity and its powerfully emotional narrative (and a worldwide gross of $290 million), has firmly etched it into the heart of King's repertoire.
2. "The Shining" (1980)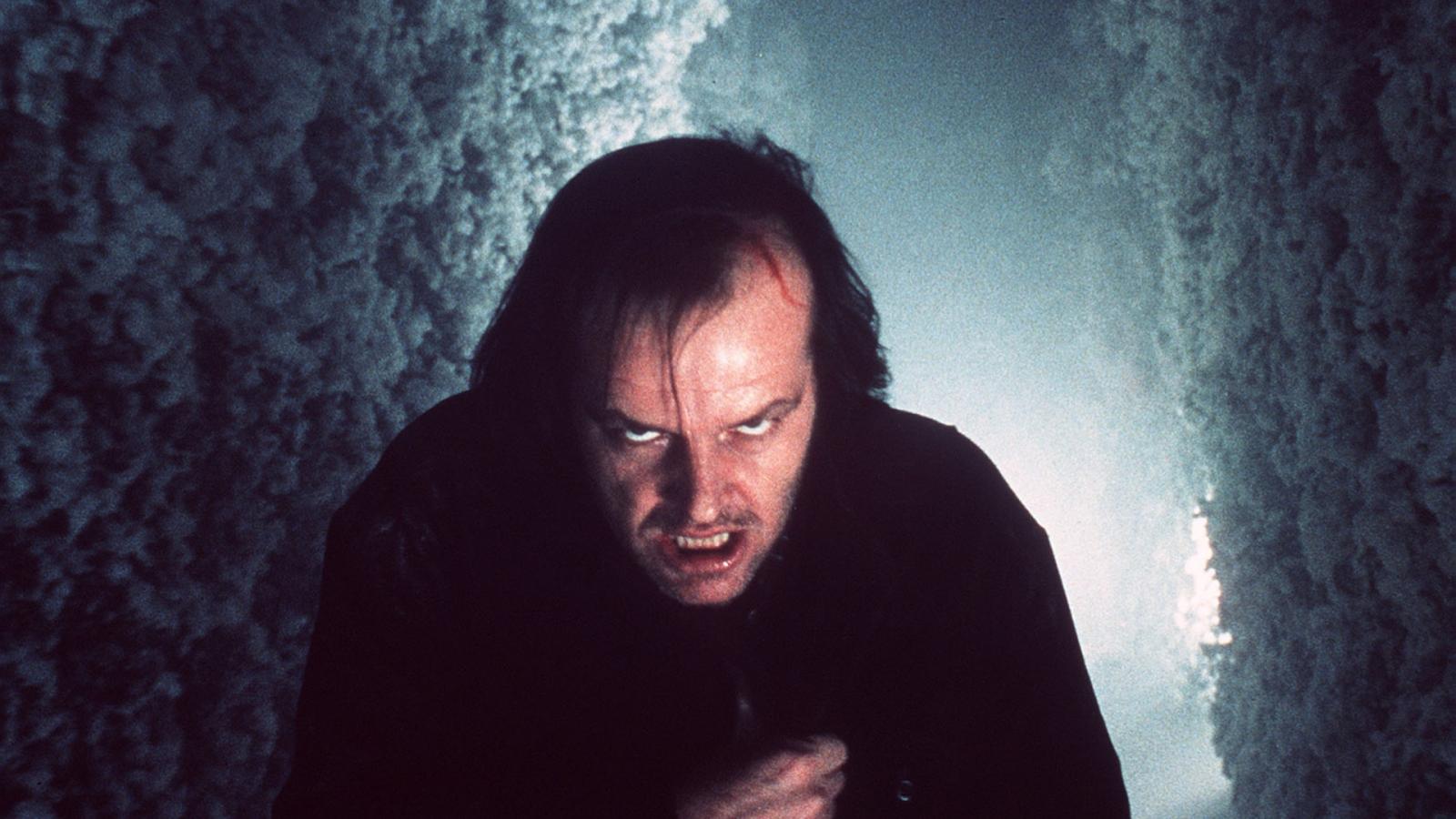 The penultimate entry on our list is the notoriously eerie adaptation of "The Shining". Stanley Kubrick's masterpiece, despite initially clashing with King's vision, has been hailed as one of the most influential horror films in cinematic history. It depicts the chilling tale of the Torrance family, who move into the Overlook Hotel for the winter, where father Jack succumbs to a malevolent presence that drives him to madness. The unforgettable "Here's Johnny" scene alone could place it on this list. It also has a killer Rotten Tomatoes rating of 82%, and its surreal, unnerving imagery has left an indelible mark on horror cinema.
1. "The Shawshank Redemption" (1994)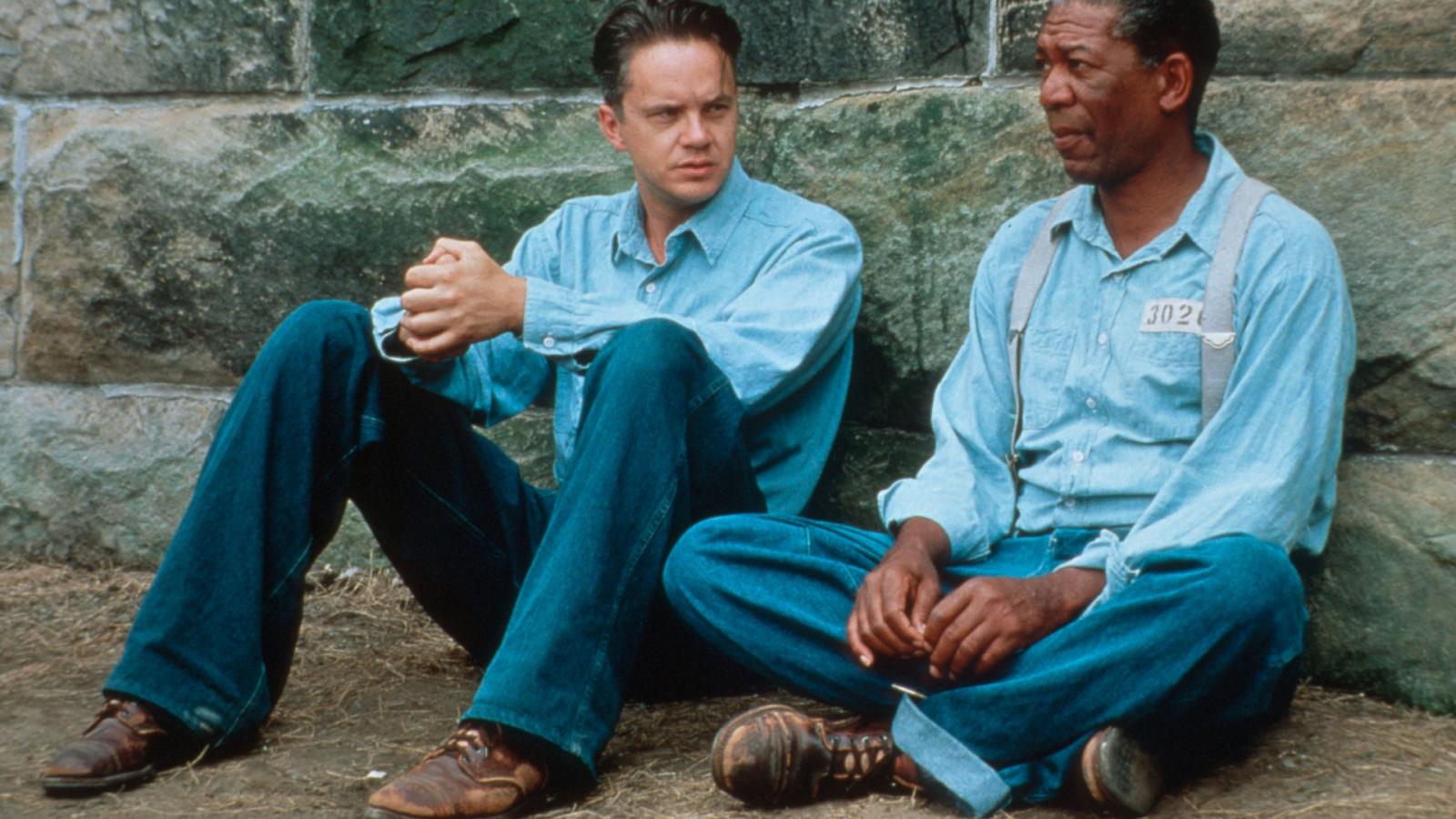 We're finally at our number 1, and you guessed it, it's the perennial favorite, "The Shawshank Redemption". While it's not a horror film, this adaptation of King's novella "Rita Hayworth and Shawshank Redemption" stands tall with a breathtaking 91% Rotten Tomatoes rating. The film's narrative follows the unjustly imprisoned Andy Dufresne and his enduring friendship with Red, masterfully portraying themes of hope, redemption, and resilience. Despite a disappointing initial box office run, the film later found its well-deserved success and praise on home video and TV. An inspiring testament to human spirit, it remains, till date, the top-rated movie on IMDb, proving that King's reign isn't limited to horror alone.