Wonka Faces Backlash For Casting Hugh Grant As Oompa Loompa
The movie has been accused of taking roles away from actors with dwarfism. The first trailer for the upcoming Wonka, which will serve as a prequel to the 1971 film Willy Wonka & the Chocolate
The movie has been accused of taking roles away from actors with dwarfism.
The first trailer for the upcoming Wonka, which will serve as a prequel to the 1971 film Willy Wonka & the Chocolate Factory, gave us a glimpse of what to expect.
In addition to a colorful cast of characters, including the titular chocolatier portrayed by Timothée Chalamet, it also offered a first look at Hugh Grant's Oompa-Loompa, a little person whose people worked in Wonka's factory in the 1971 film.
The latter, however, sparked a surprising controversy when George Coppen, an actor with dwarfism who you may remember from his roles in Artemis Fowl (2020) and The School for Good and Evil (2022), criticized the creators' casting choice for the role.
Coppen said that actors with dwarfism are being 'pushed out of the industry' they love and want to thrive in. While dwarf actors aren't being offered everyday roles in various projects, even the few roles that remain available to them are being given to other performers, and that's a real shame.
While many people agree that Coppen has a point, as actors with dwarfism have portrayed Oompa-Loompas in previous adaptations of Roald Dahl's book, some fans believe that the situation is much more complicated than it first appears.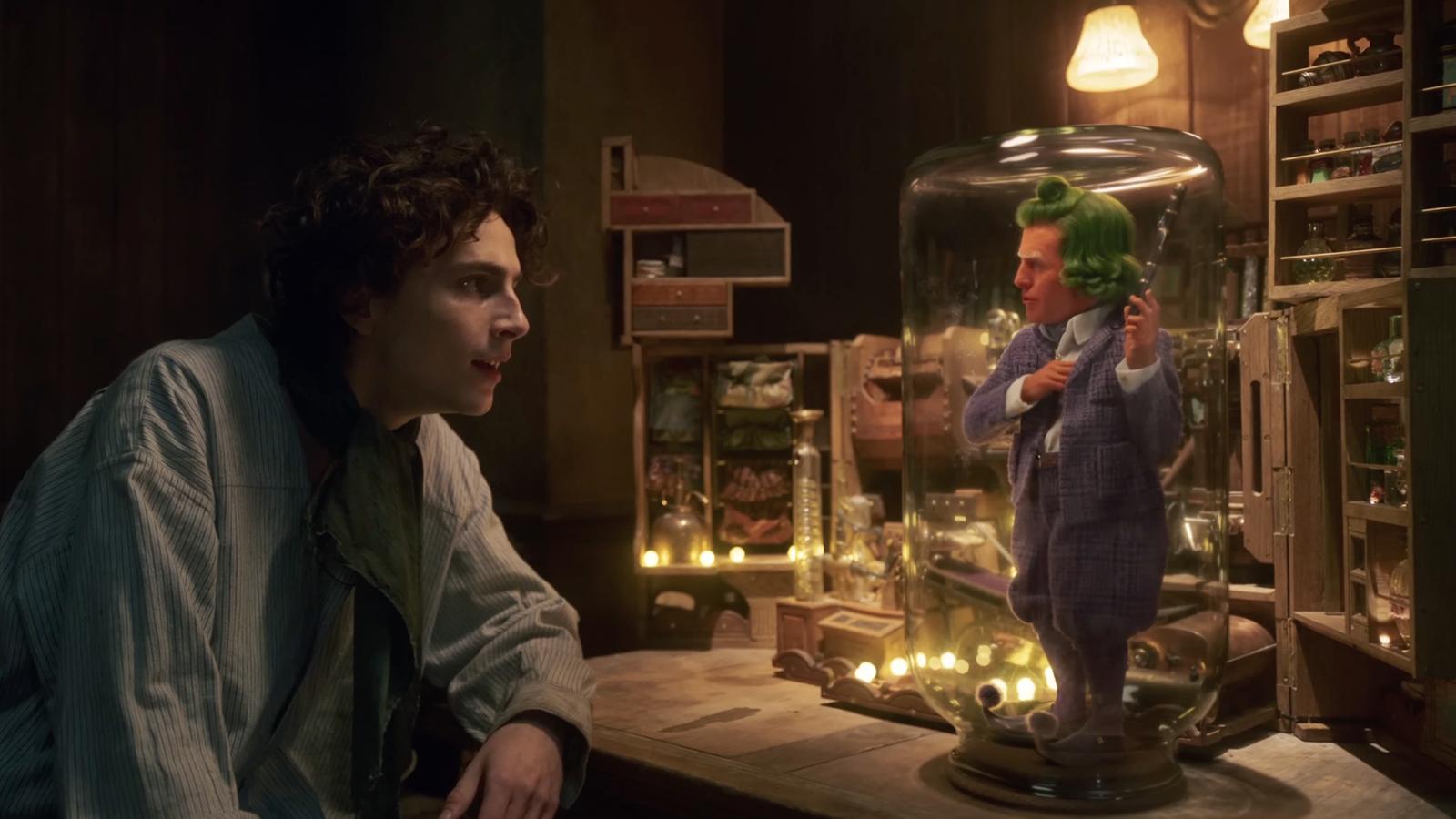 According to the fans, it is a no-win situation for the film's producers, as casting actors with dwarfism as 'strange and alien creatures' would have played into stereotypes, which could also have caused a backlash. That's why the creators decided to do it differently this time, but as you can see, the decision backfired anyway.
Besides, no human is as small in real life as Hugh Grant's new version of the character, which means the filmmakers would have had to use CGI either way.
Fans agree that dwarf actors should be cast more often in non-specific roles, as was the case with Peter Dinklage as Dr. Bolivar Trask in X-Men: Days of Future Past (2014). The character wasn't a dwarf in the original comics, but no one had a problem with that, simply because Dinklage is a brilliant actor and perfectly suited the role.
So maybe one day studios will be more open to hiring actors with dwarfism to play the same roles as the rest of their peers.
Wonka is scheduled for release on December 15, 2023.