Yet Another Opportunity Taken Away From Samuel L. Jackson By MCU
You can take away Wakanda, but taking away f–bombs is way too much.
Samuel L. Jackson agreeing to join the Marvel Cinematic Universe as Nick Fury was a big deal back in 2008 when the first Iron Man movie was about to be released. The famous after-credits scene wouldn't even exist if the actor hadn't spontaneously agreed to show up on set and make it happen.
Since then, it is impossible to imagine the universe without Nick Fury. While one might imagine that being a mainstay of such a world comes with a lot of responsibility as well as some perks, the reality is more boring.
As the actor admits in his recent interview with Vulture, he doesn't have much control over Nick Fury's fate. And Marvel felt they had to take away the part of his character where he actually had full creative control over the slight rudeness Fury allowed himself while speaking.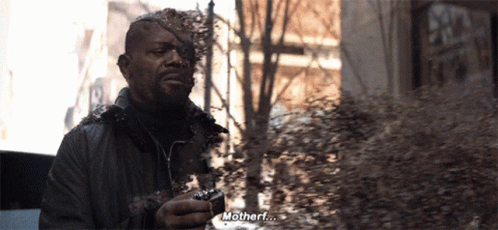 With Jackson's previous films like Pulp Fiction all containing pretty iconic lines, including f-bombs, it was only right that he continued a tradition by letting out a "motherf" during his death in Avengers: Infinity War. However, with all the age and rating restrictions that Disney has on their movies, it was expected that he would be cut off mid-word.
For years, that was the closest the MCU came to straight-up swearing, but when Guardians of the Galaxy Vol. 3 hit theaters, audiences were shocked to see a character drop another f-bomb that wasn't even cut.
And while it was extremely appropriate for Star-Lord to show his human side and use it subtly in the middle of a sentence, many fans felt that Nick Fury was robbed of his true right to be the first to say it. Perhaps his delivery would be less subtle, but just as shocking to the audience.
If you want to see what other boundaries Samuel L. Jackson's Nick Fury can push, you can stream Secret Invasion on Disney Plus.
Source: Vulture