10 Buddy Cop Movies That Totally Nailed the Formula (and 5 That Didn't)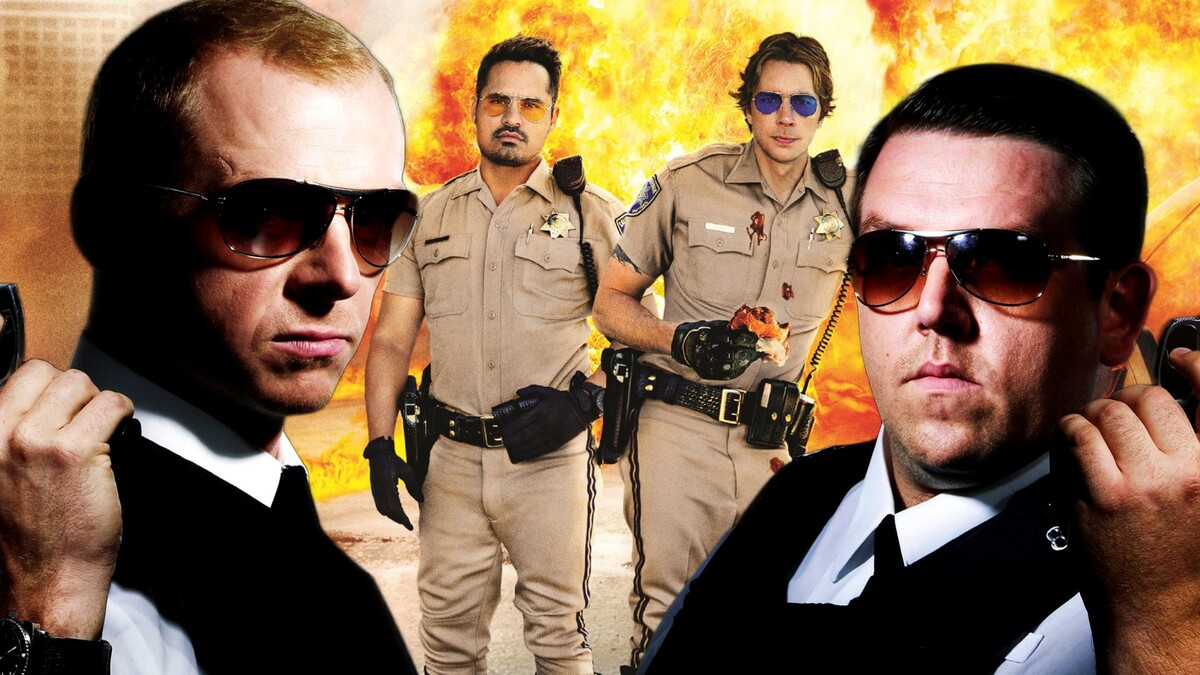 The biggest part of the secret here? A dynamic duo you can't help but love (or love to hate).
Here are some of the iconic buddy cop movies that nailed the formula – and became cult classics.
1. Lethal Weapon (1987)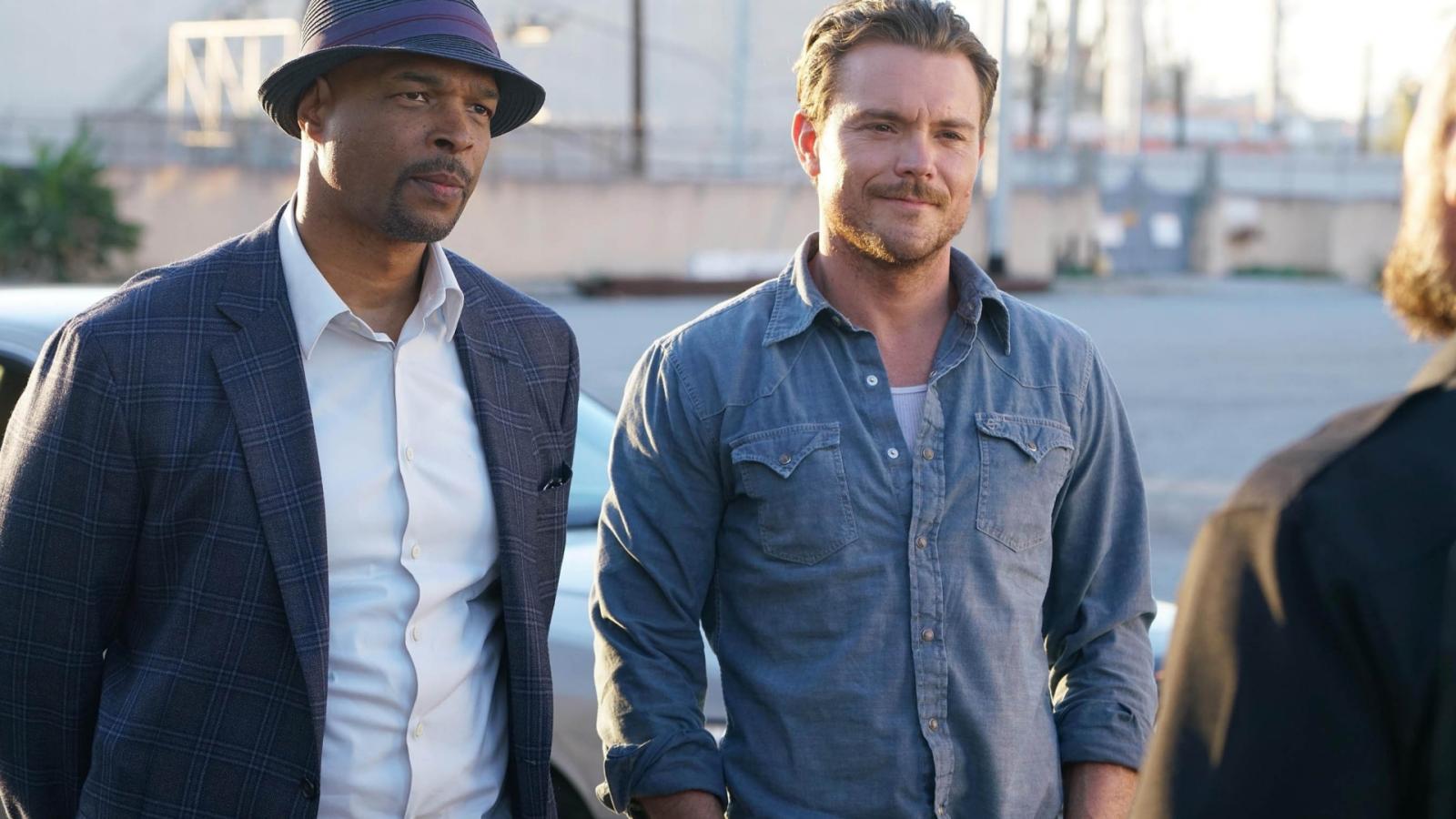 The OG of buddy cop movies. You've got Mel Gibson as Martin Riggs, a loose cannon of a detective with a death wish, partnered with Roger Murtaugh, played by Danny Glover. Murtaugh's too old for this... stuff. You get the drift. They're on the hunt for drug smugglers, and their methods couldn't be more different. Riggs is all about kicking doors down, while Murtaugh prefers the rulebook. Throw in a bunch of shootouts, car chases, and a bomb in Murtaugh's toilet – and you've got yourself a Shane Black classic.
2. Rush Hour (1998)
Chris Tucker and Jackie Chan, ladies and gentlemen! Tucker's LAPD Detective James Carter gets a "punishment assignment" to babysit Hong Kong Inspector Lee, played by Chan. They're after the bad guys who kidnapped the Chinese consul's daughter. Cue culture clash! Carter's all fast talk and slick moves, while Lee communicates best with his fists and feet. Their odd couple vibe brings the laughs, especially in a bar scene where they're forced to sing "War" by Edwin Starr.
3. Bad Boys (1995)
Will Smith and Martin Lawrence, need I say more? They're childhood friends turned Miami narcotics detectives. When $100 million in heroin gets stolen right from under their noses, you bet there are fireworks. Lawrence's Marcus Burnett is the family man, cautious and calculated. On the flip side, Smith's Mike Lowrey is a smooth-talking ladies' man with a taste for fast cars. They even swap identities to gain the trust of a witness, leading to some really comical situations. This one raked in over $141 million at the box office, quite deservingly.
4. 48 Hrs. (1982)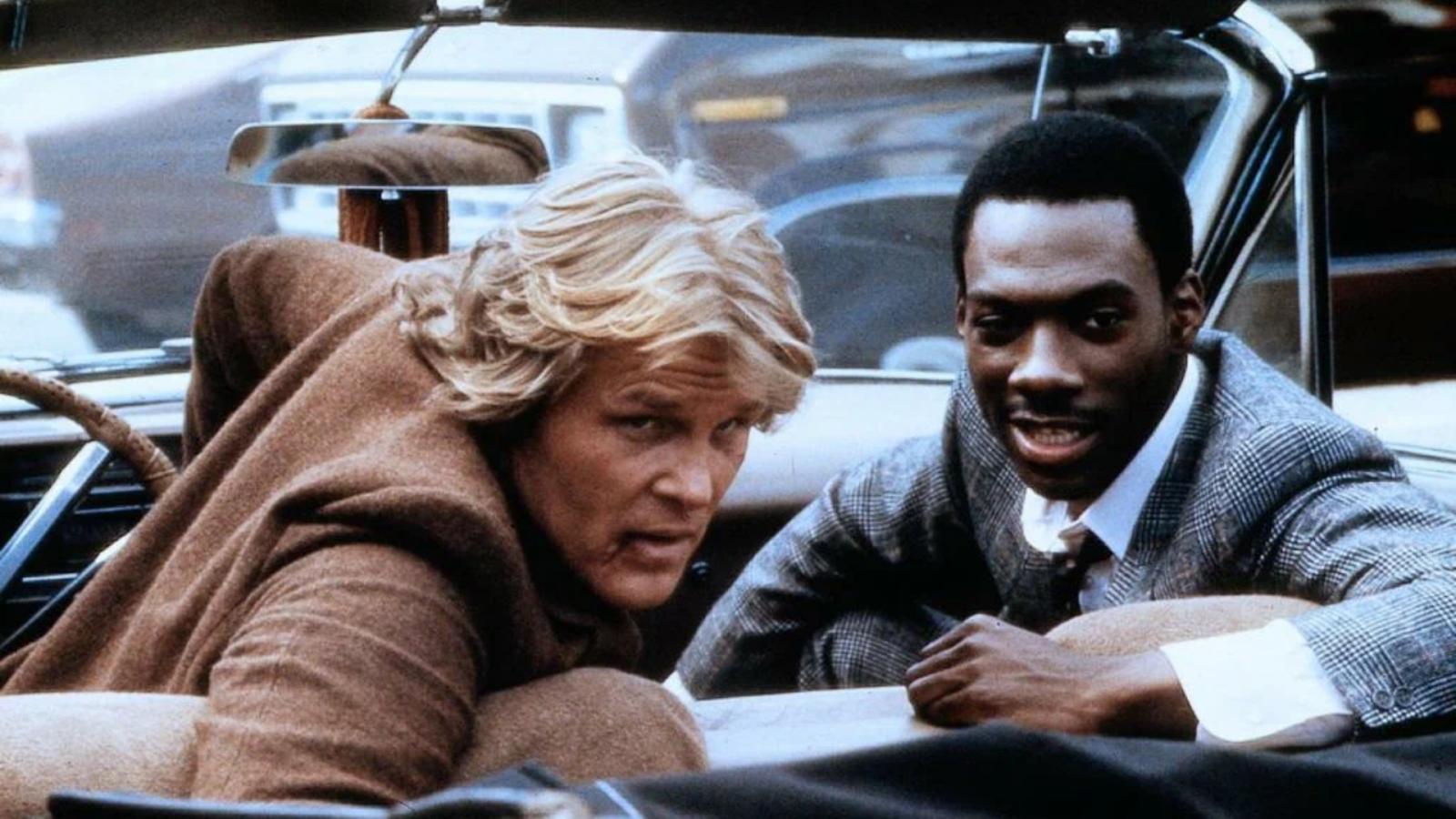 Nick Nolte and Eddie Murphy, man, what a pair! Nolte's a gruff San Francisco cop who springs Murphy, a fast-talking convict, for 48 hours to catch a pair of cop killers. Murphy's Reggie Hammond provides the comedic relief, but don't let that fool you; he's as sharp as they come. A memorable moment is their visit to a redneck bar where Reggie shows he can be as intimidating as Jack, Nolte's character.
5. Hot Fuzz (2007)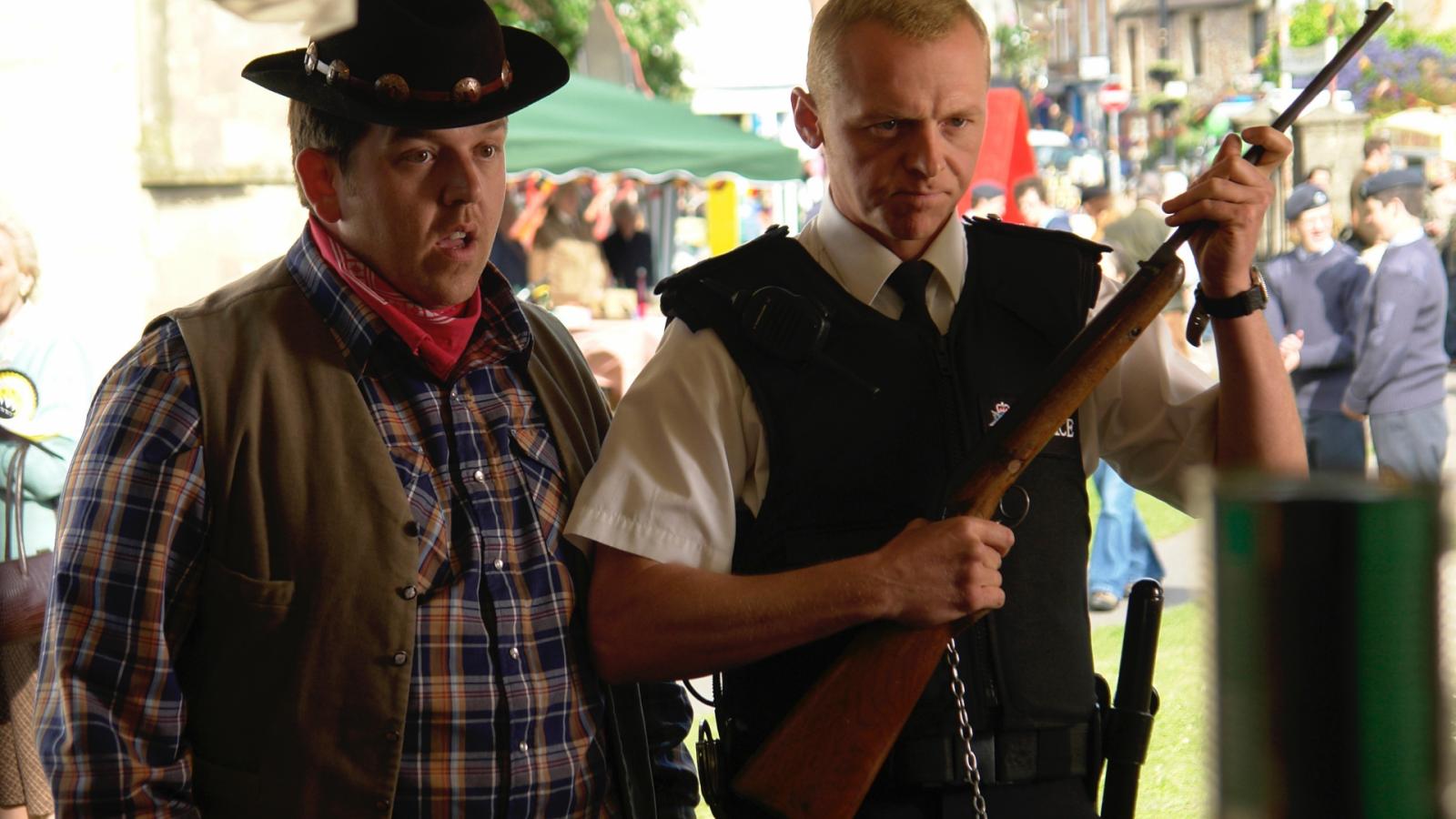 Simon Pegg plays Nicholas Angel, an overachieving London cop transferred to a sleepy village. He teams up with Danny Butterman, an inept but well-meaning officer played by Nick Frost. Angel's frustrated because the biggest crime around is an escaped swan. But lo and behold, they stumble upon a series of "accidents" that are actually murders. Soon enough, it becomes apparent that the village's Neighborhood Watch Alliance is not as innocent as it seems.
6. Beverly Hills Cop (1984)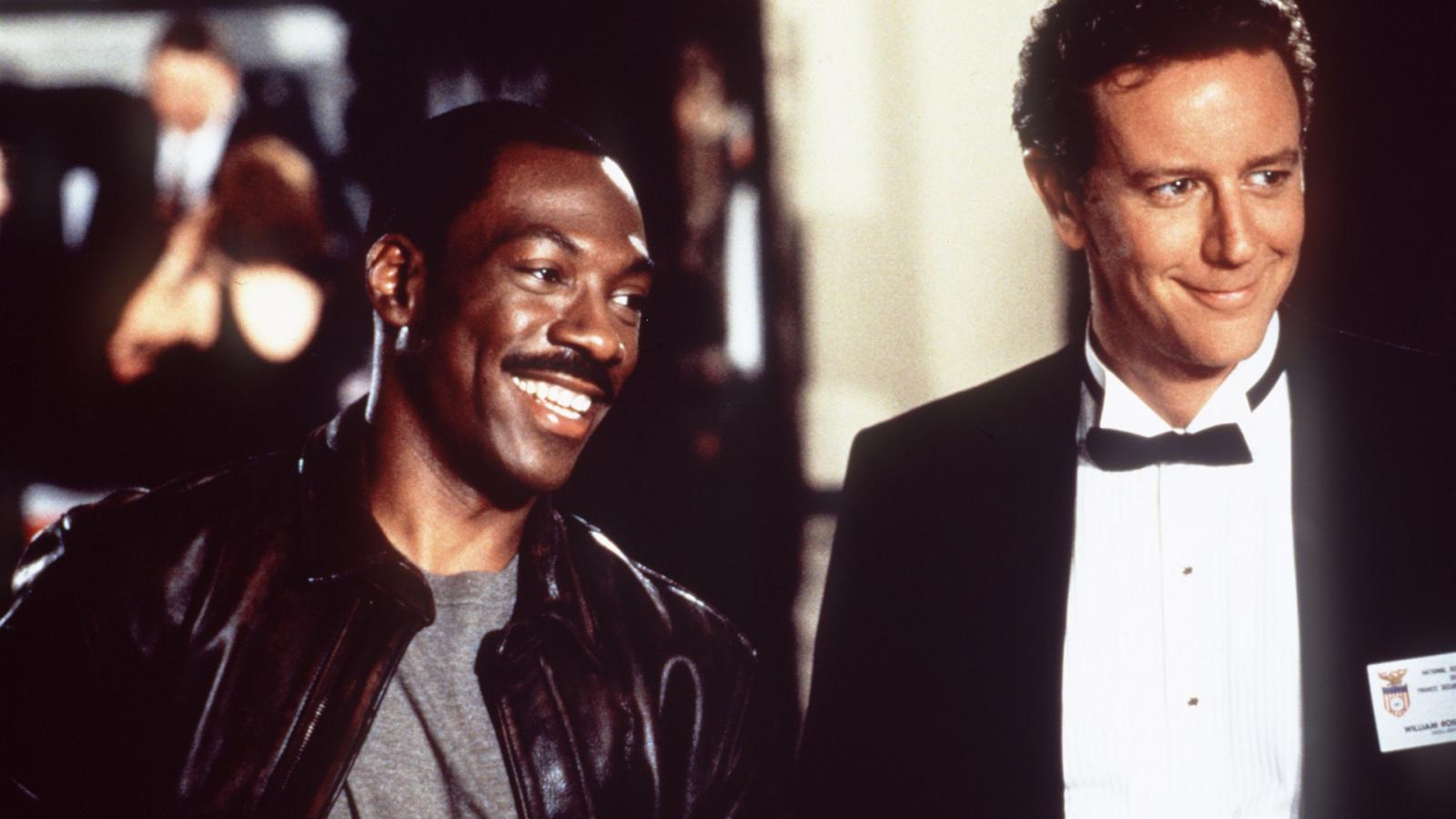 Eddie Murphy strikes again, this time as Axel Foley, a Detroit cop who takes a "vacation" in Beverly Hills to solve his best friend's murder. He's rogue, he's a smart-mouth, and boy, does he stand out in ritzy Beverly Hills. Teaming up (much to their annoyance) with by-the-book detectives Rosewood and Taggart, he skirts around the law to dig up clues.
7. The Heat (2013)
Sandra Bullock's Sarah Ashburn is an uptight, arrogant FBI agent paired with Melissa McCarthy's foul-mouthed Boston cop, Shannon Mullins. They're going after a drug lord, but honestly, they'd rather go after each other. Mullins introduces Ashburn to her rough-and-tumble world, which includes interrogating suspects at a rundown bar. Ashburn's by-the-rules approach clashes spectacularly with Mullins' streetwise tactics.
8. The Other Guys (2010)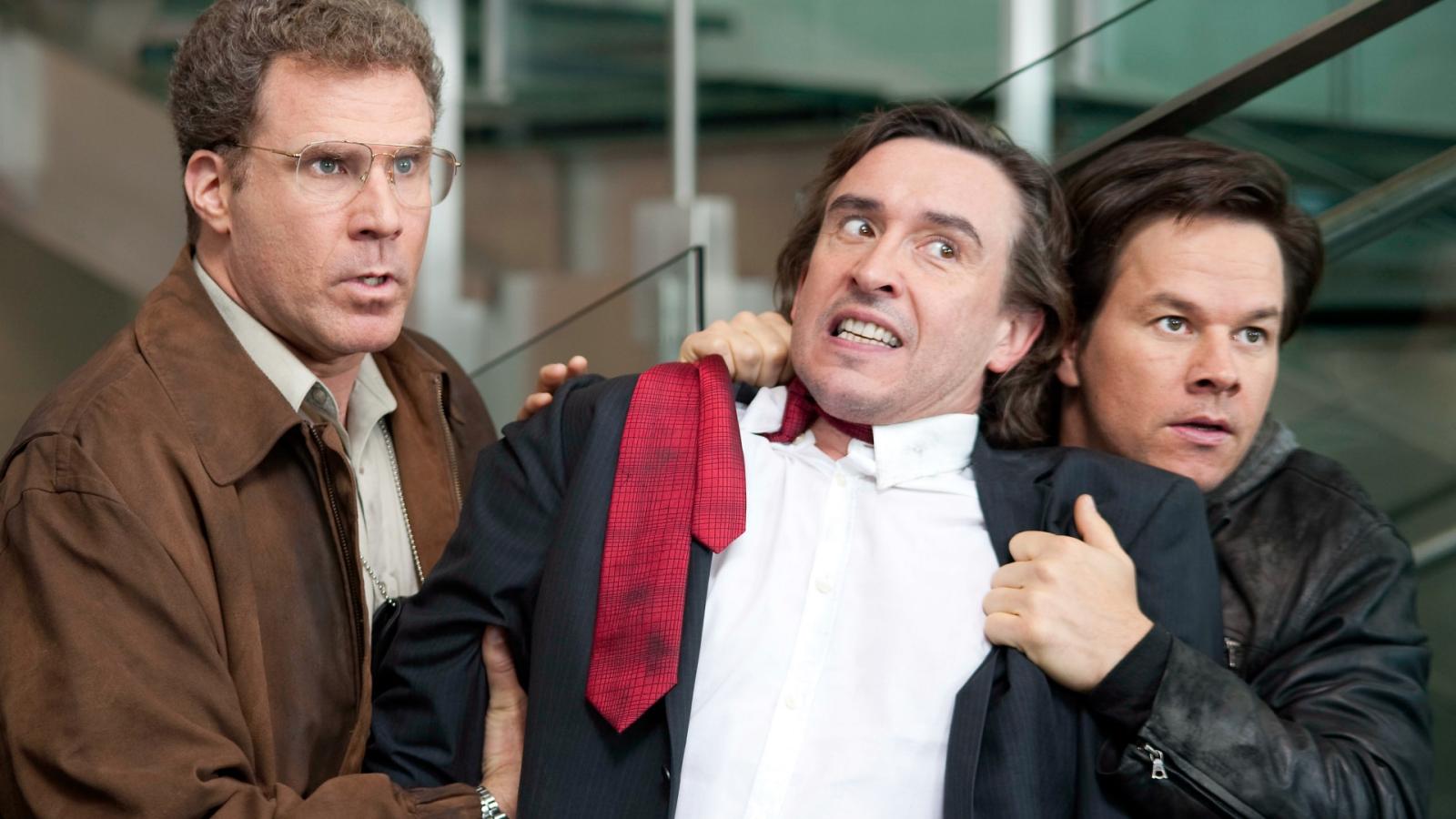 Will Ferrell and Mark Wahlberg play the roles of Allen Gamble and Terry Hoitz, two NYPD detectives who've never quite risen to glory. Gamble's more interested in paperwork than gunfights, while Hoitz is itching for some action, forever in the shadow of the precinct's supercops (played hilariously by Samuel L. Jackson and Dwayne "The Rock" Johnson). When they stumble upon financial fraud involving a billionaire, they see their chance to prove everyone wrong.
9. Tango & Cash (1989)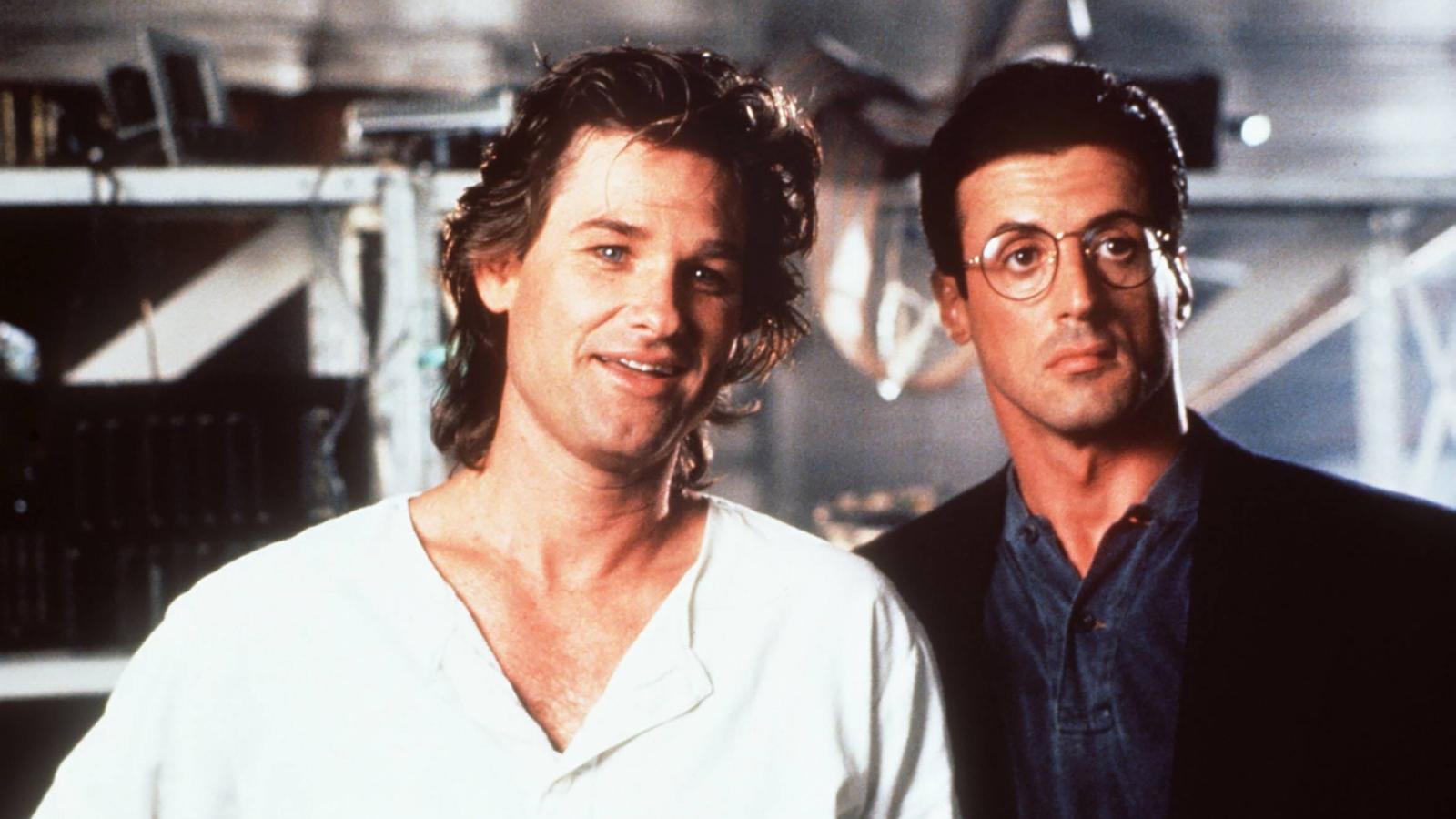 Sylvester Stallone and Kurt Russell, two action stars in one cop movie – it doesn't get better than that! Stallone's Ray Tango is a slick, well-dressed cop who plays the stock market as well as he fights crime. Russell's Gabriel Cash is the complete opposite: a scruffy, laid-back detective. They're arch-rivals forced to work together when they're framed by a drug lord. Even their escape from prison is filled with bickering and failed attempts at cooperation. These guys can't stand each other, which makes for perfect chemistry.
10. Kiss Kiss Bang Bang (2005)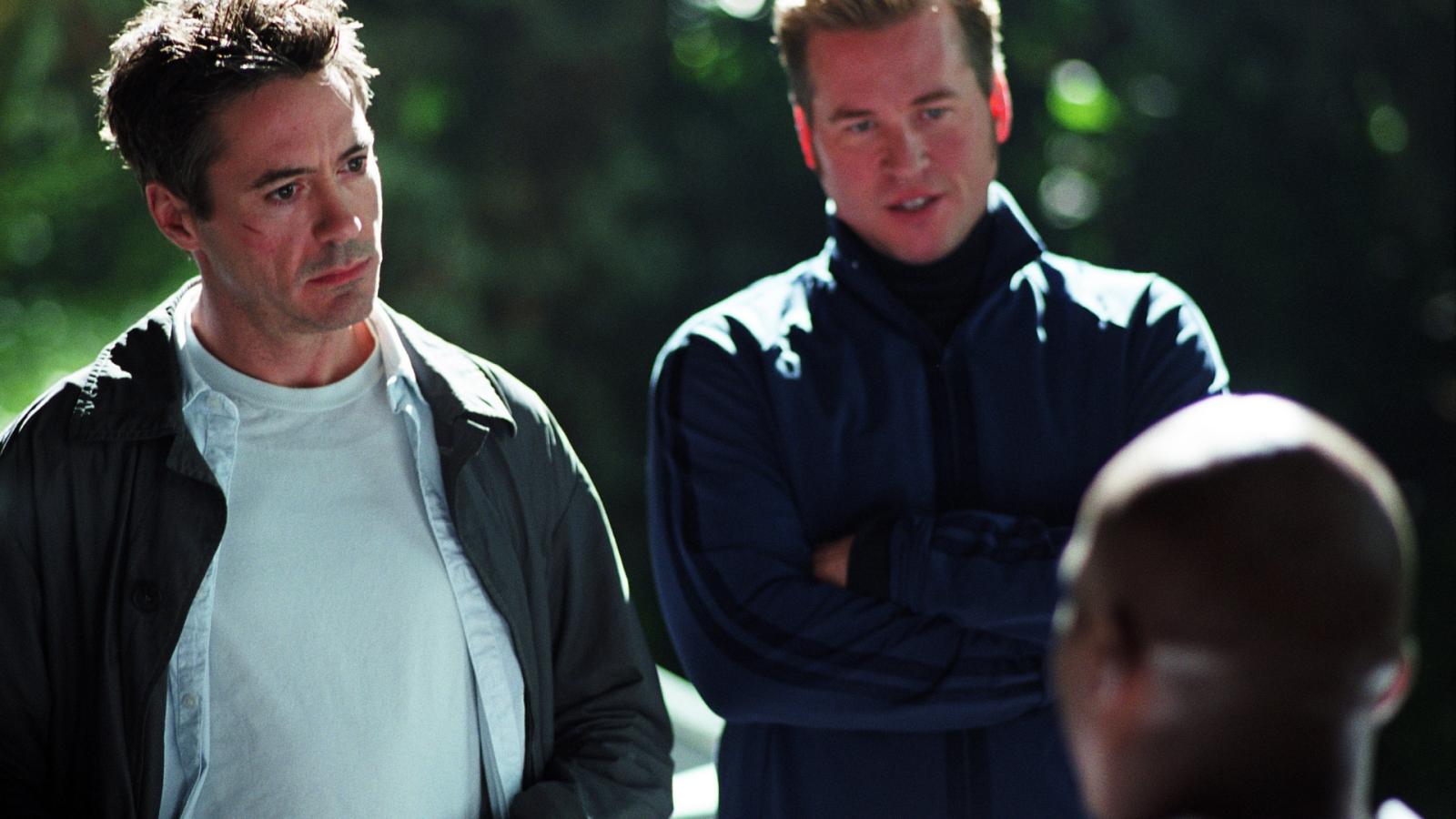 Robert Downey Jr. as a thief-turned-actor and Val Kilmer as a private investigator. Downey's Harry Lockhart narrates this labyrinthine tale that starts with a botched robbery and lands him in Hollywood. He's trained for a film role by Kilmer's Perry van Shrike, aka "Gay Perry." They're plunged into a real-life murder mystery that involves Harry's high-school crush.
5 Buddy-Cop Movies That Missed the Mark
It's clearly not that easy to nail the formula.
1. Cop Out (2010)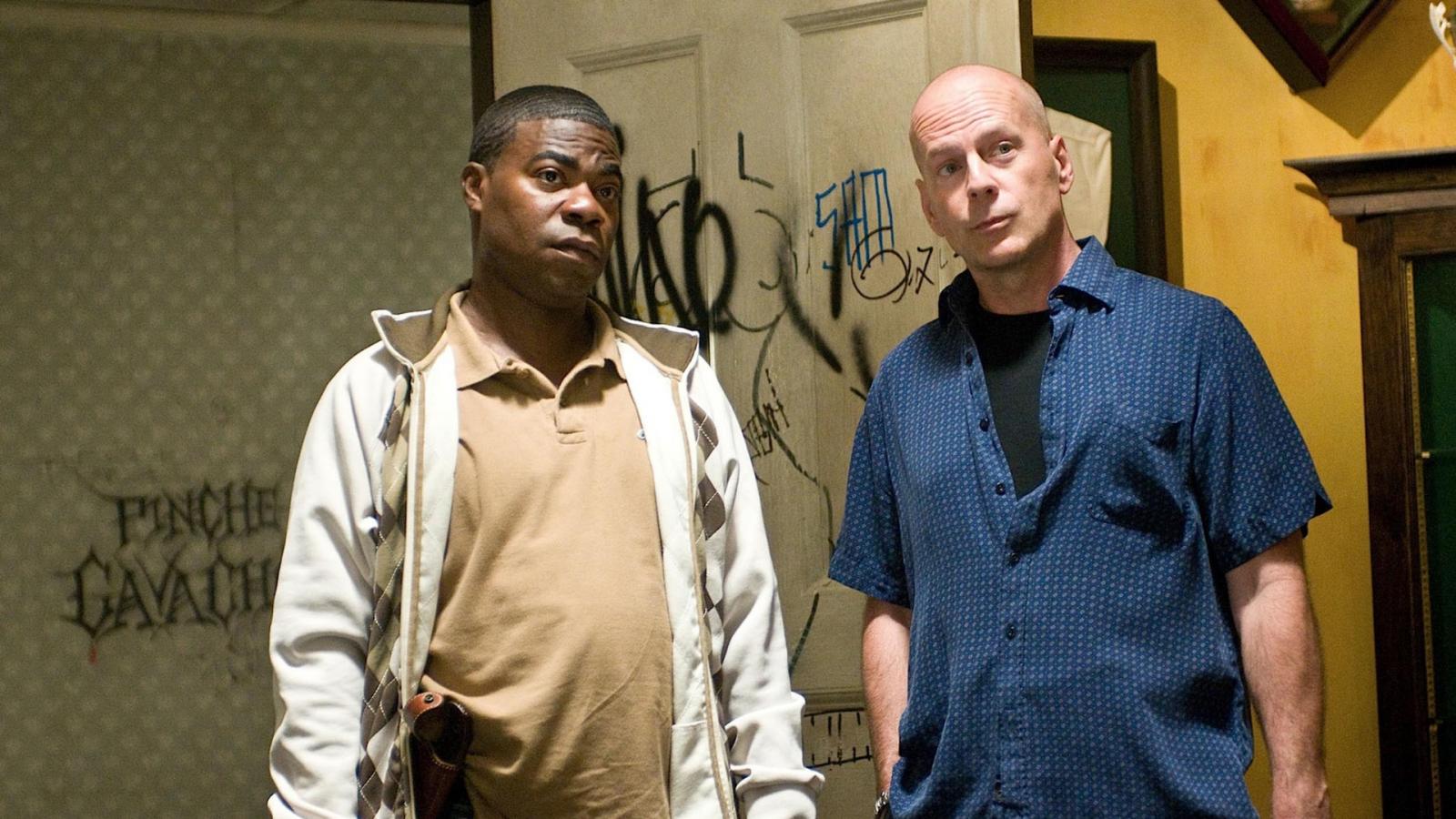 Bruce Willis and Tracy Morgan star as NYPD detectives trying to track down a stolen baseball card. The premise alone should've been a clue. Morgan's Paul Hodges is a neurotic cop who's convinced his wife's cheating on him, while Willis's Jimmy Monroe is trying to pay for his daughter's wedding. It's a mix of misplaced humor and forced action that never really clicks.
2. Showtime ( 2002)
Eddie Murphy, again, but not in a good way this time. Paired with Robert De Niro, you'd expect fireworks, but what you get is more like a wet firecracker. Murphy plays a cop who wants to be an actor (sound familiar?), and De Niro's Mitch Preston is a grizzled veteran who's seen it all. They're forced into a reality show documenting their police work. So, it's a buddy cop film that's also parodying buddy cop films? Go figure.
3. The Tuxedo (2002)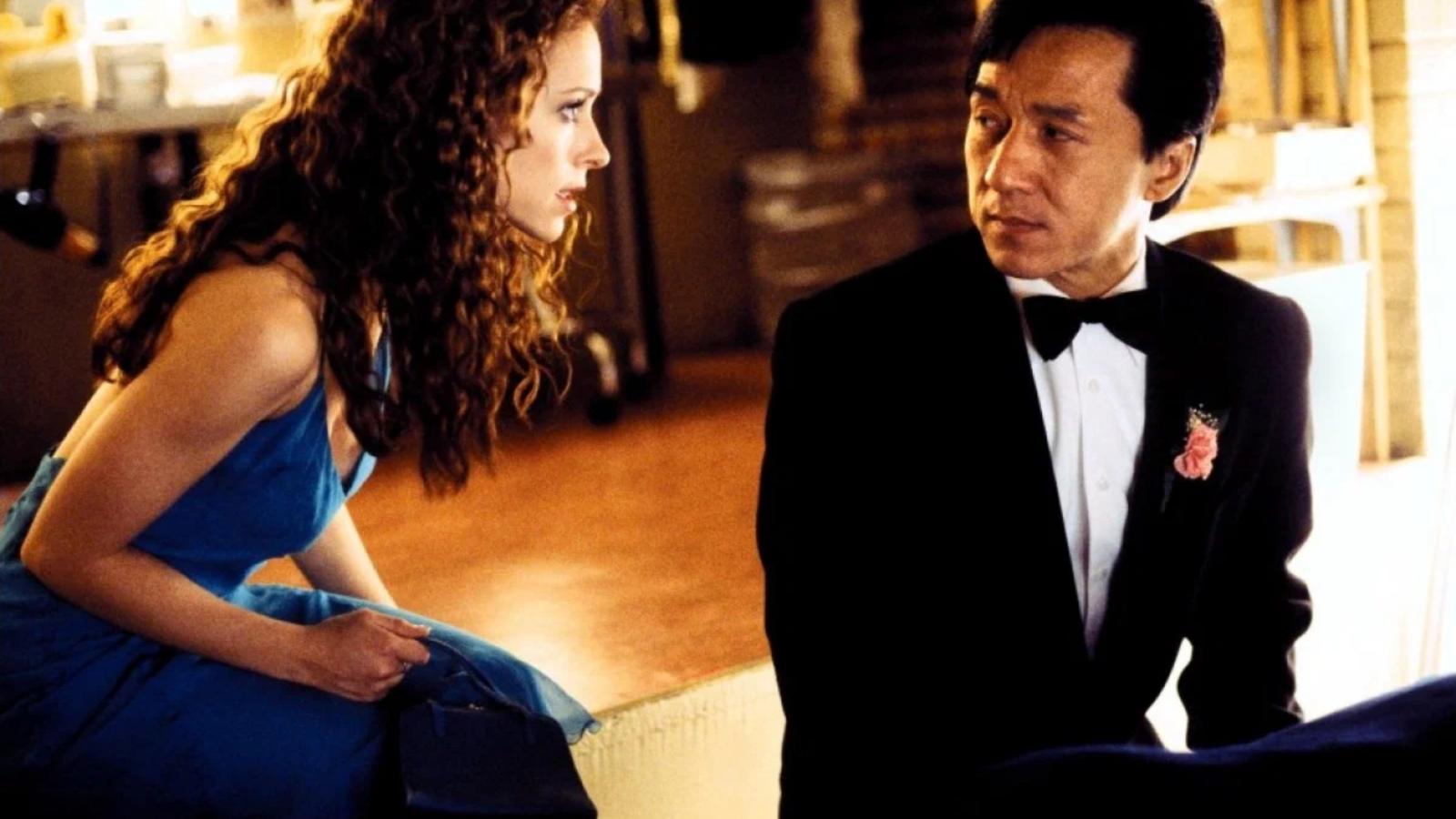 Jackie Chan pairs up with Jennifer Love Hewitt in this sci-fi buddy cop-ish story. Chan's a taxi driver turned secret agent, thanks to a high-tech tuxedo that grants him special abilities. Hewitt's Del Blaine is his rookie partner. Together they fight to stop a villain who wants to poison the world's water supply. Despite the gadgetry and stunts, the chemistry is nil.
4. CHiPs (2017)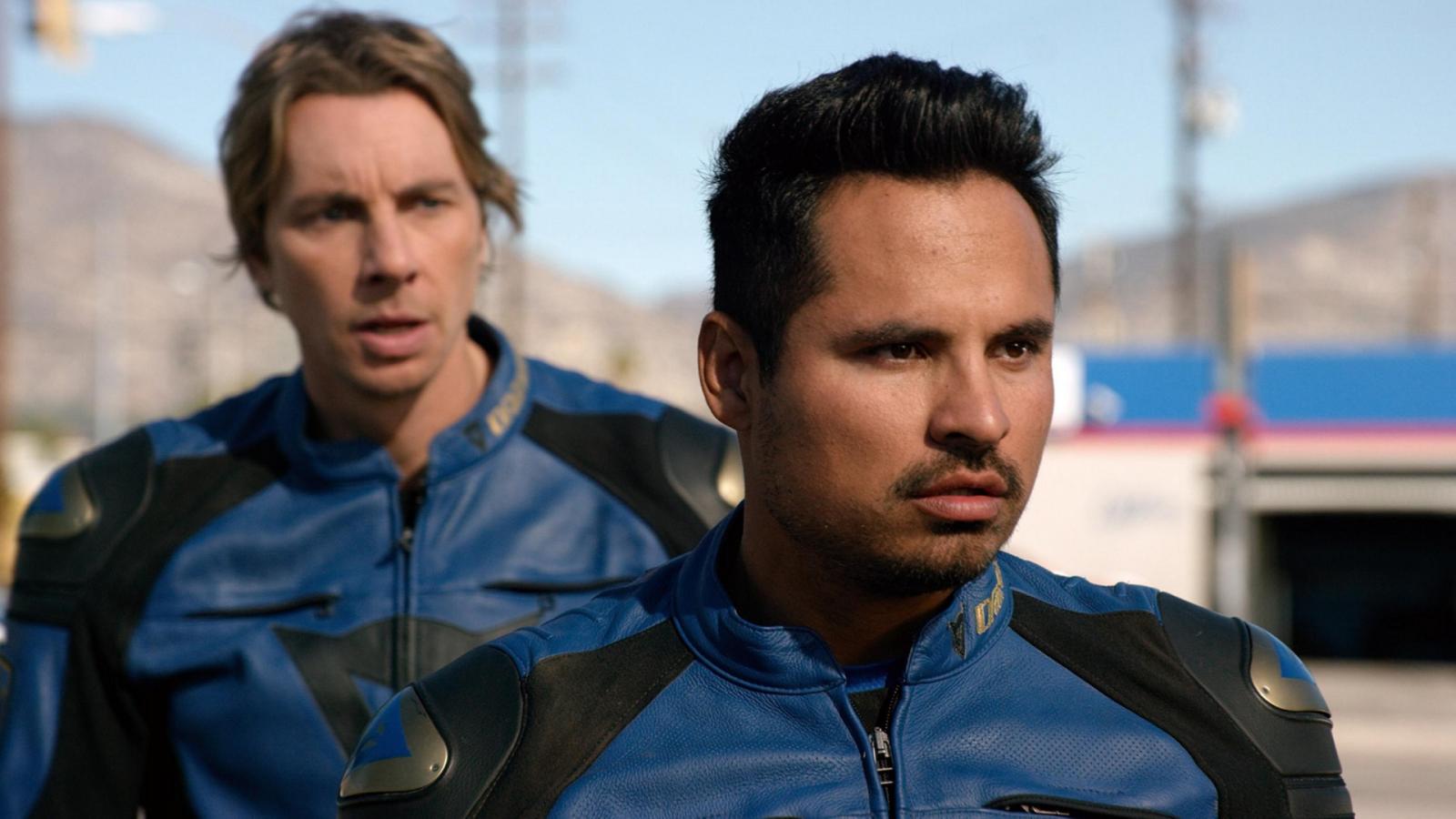 Based on the TV show from the late '70s, this movie pairs Michael Peña with Dax Shepard, who also directed. They play California Highway Patrol officers hunting down corrupt cops. Peña's Ponch is an FBI agent undercover, and Shepard's Jon Baker is a rookie cop with a penchant for causing accidents. Sadly, the magic that made the original series a hit is nowhere to be found.
5. Let's Be Cops (2014)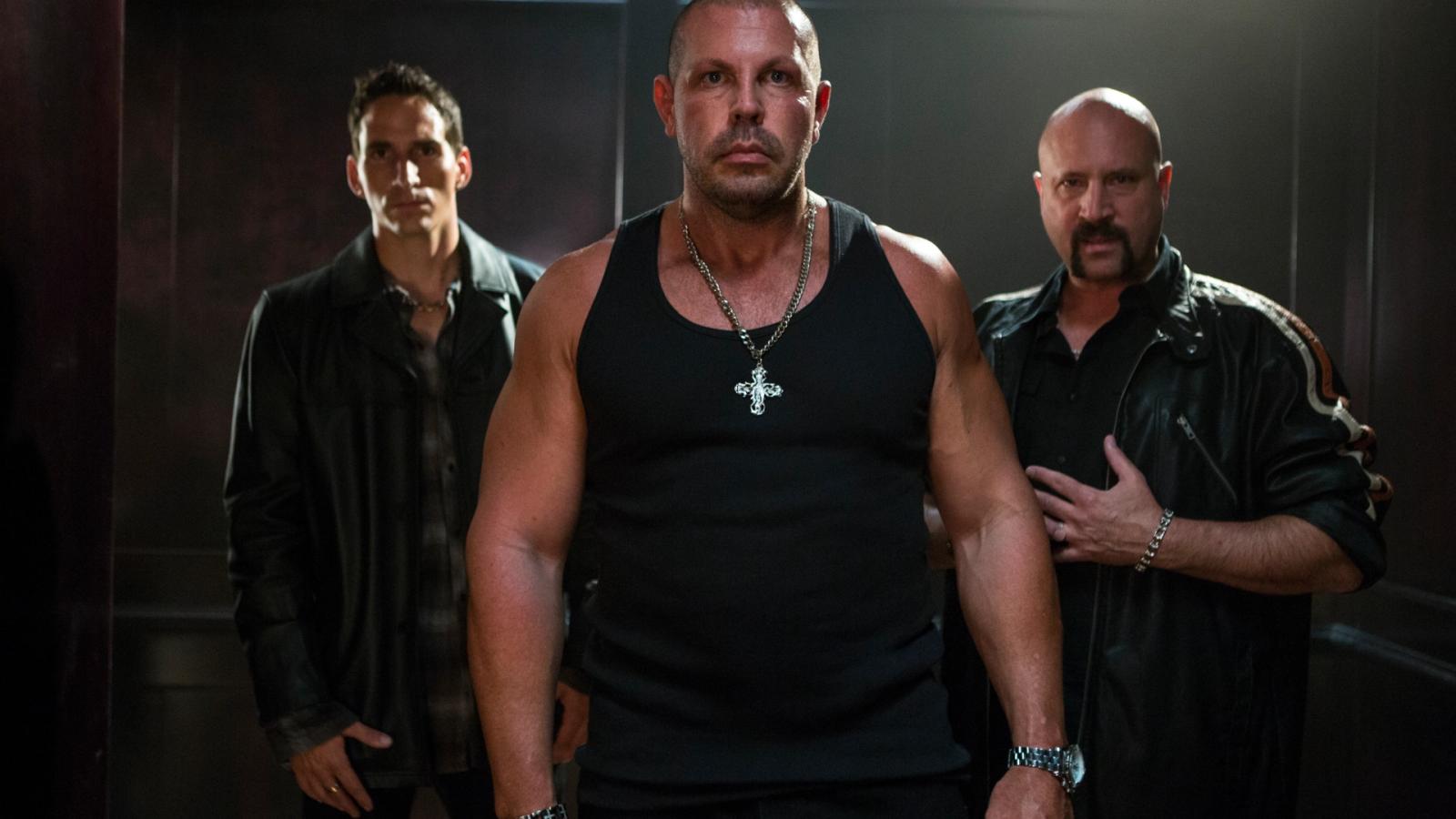 Jake Johnson and Damon Wayans Jr. star as two buddies who dress up as cops for a costume party and then decide to keep the charade going. It all starts as innocent fun until they get tangled up with real criminals and corrupt cops. Yet, the gags fall flat, and the duo's antics grow old fast.