10 K-Dramas Based on True Events and Real-Life History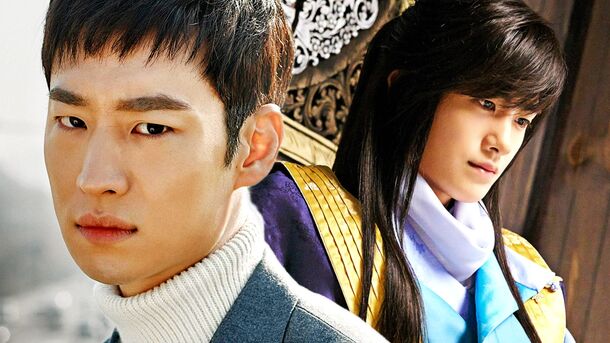 These series can actually help you understand Korean culture and history a bit more.
1. Sandglass (1995)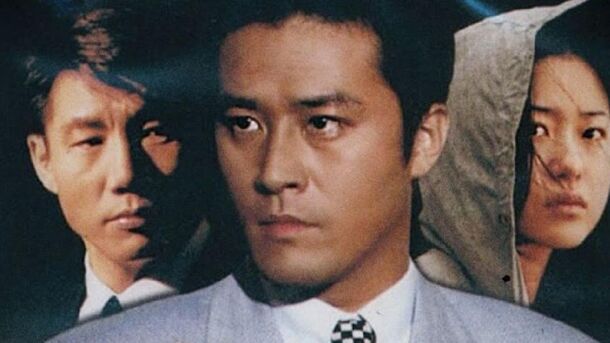 "Sandglass" is a cult classic that aired in the 90s. This drama focuses on the tumultuous friendship between two men, Woo-suk and Tae-soo, during a politically charged era in South Korea. Woo-suk wants to be a prosecutor, while Tae-soo dreams of being the big boss of organized crime. They both fall in love with the same woman, Ji-young. As the story progresses, they find themselves on opposite sides of the law. Tae-soo rises in the criminal underworld, and Woo-suk becomes a prosecutor hell-bent on taking him down. The drama goes deep into political corruption, highlighting the public outrage against the Chun Doo-hwan regime in the 1980s.
2. Hwarang: The Poet Warrior Youth (2016)
"Hwarang" is like a history lesson that takes us back to the Silla dynasty and introduces a group of young men, trained as elite warriors to protect the kingdom. Among them are Kim Sun-woo, the low-born but skilled fighter, and Sammaekjong, the hidden young king. The drama focuses on their friendship, training, and the secrets they carry. Romance sparks between Sun-woo and Princess Ah-ro. The series brings to life a real group of male youths, known as "Hwarang," who played a crucial role in Silla history.
3. Bridal Mask (2012)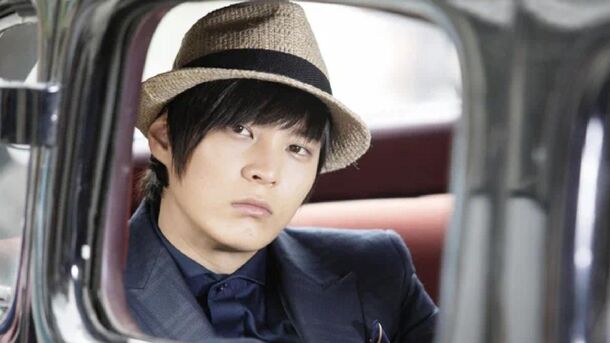 Set in the 1930s, during the Japanese occupation of Korea, "Bridal Mask" tells the story of Lee Kang-to, a Korean police officer working for the Japanese government. His life flips upside down when his older brother, a freedom fighter, dies. Kang-to takes over his brother's secret identity as "Gaksital," a masked hero who fights against Japanese oppression. It's a story of vengeance, identity, and redemption, as Kang-to goes from a guy who just wants to survive to someone who wants to liberate his country.
4. Reply 1988 (2015)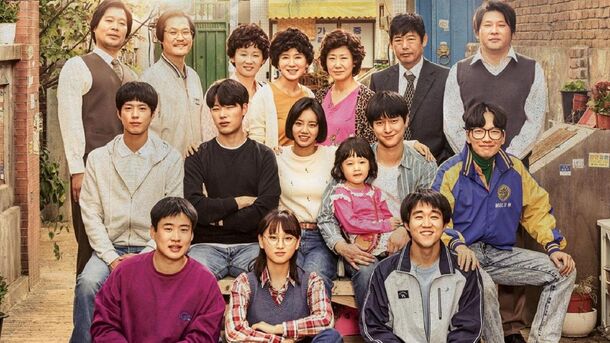 Time-travel back to the late '80s with this hit drama. Although it's not based on a single real-life story, it captures the authentic essence of the '80s in South Korea. This coming-of-age tale follows five childhood friends – Duk-seon, Jung-hwan, Sun-woo, Dong-ryong, and Taek – living in the same neighborhood in Seoul. Relationships bloom, friendships are tested, and families struggle with financial hardships. Among these stories is a love triangle involving Duk-seon, Jung-hwan, and Taek, which leaves viewers guessing till the very end. The series was a smashing hit, reaching viewership ratings of nearly 20%.
5. Comrades (2010)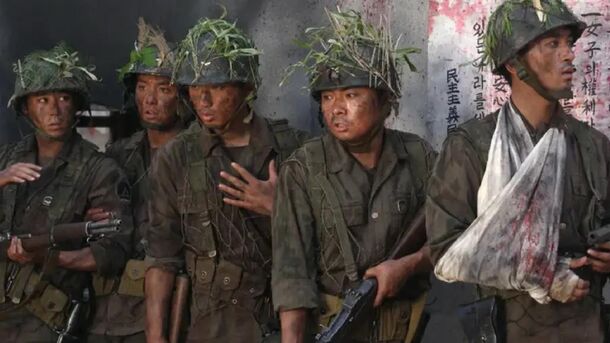 "Comrades" is set during the Korean War and centers around Lee Hyun-joong, who becomes a reluctant leader of a platoon in the South Korean army. He's tough as nails and often clashes with his subordinates, especially with troublemaker Park Il-kwon. As the war rages on, they face impossible battles, devastating losses, and moments of camaraderie. Slowly, Hyun-joong's gruff exterior crumbles as he forms deep bonds with his comrades.
6. Jeong Do-jeon (2014)
This drama takes us way back to the late 14th century, focusing on Jeong Do-jeon, the man who played a crucial role in the establishment of the Joseon Dynasty. Jeong Do-jeon clashes with General Yi Seong-gye over the future of Korea, with one wanting radical changes and the other pushing for a more conservative approach. Tensions peak when Yi Seong-gye stages a coup, leading to the fall of the Goryeo dynasty.
7. Misaeng (2014)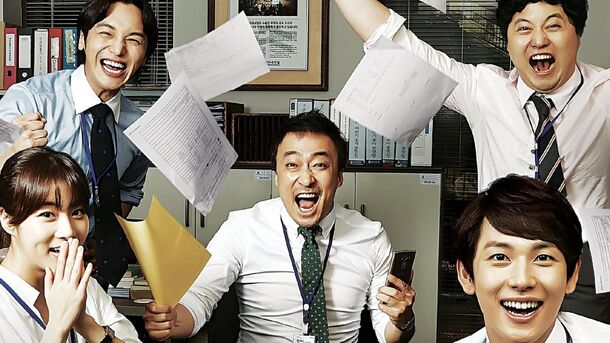 "Misaeng" provides an unfiltered look into modern corporate Korea. The drama follows Jang Geu-rae, a young man who lands a job as an intern at a trading company despite having no qualifications other than being a high school graduate. Through his eyes, you'll get to see the daily struggles, politics, and what Koreans refer to as "office jung," the complex relationships between colleagues. The series was so realistic that it actually sparked some seriously heated discussions in South Korea about work-life balance and office culture.
8. Signal (2016)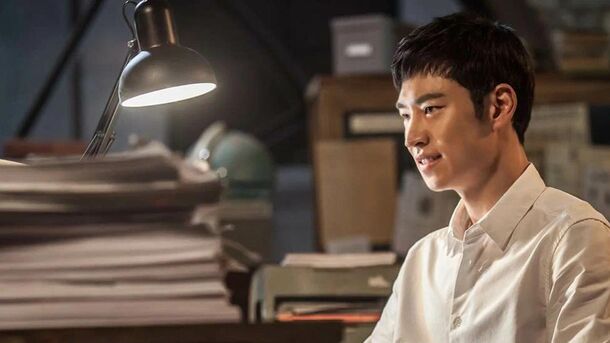 Inspired by the real-life Hwaseong serial murders, "Signal" features a police lieutenant in the present day who discovers a walkie-talkie that allows him to communicate with a detective from 1989. Together, they work to solve cold cases. The drama ventures into the frustrations of the justice system and pays homage to the actual detectives who worked tirelessly on the unsolved Hwaseong cases. "Signal" was a massive hit, boasting high viewership ratings and receiving multiple awards.
9. Freedom Fighter, Lee Hoe-young (2010)
If you're curious about Korea's fight for independence from Japan, this series is a must-watch. It tells the story of Lee Hoe-young, a historical figure who was an independence fighter and organizer for the Korean National Association. The drama follows him as he arranges a historic first meeting between U.S. and Korean representatives to bring international attention to Korea's fight for freedom.
10. Eyes of Dawn (1991)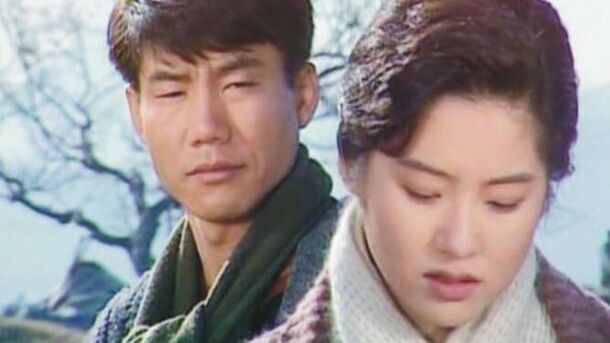 "Eyes of Dawn" centers on three main characters: Yoon Yeo-Ok, Jang Ha-Rim, and Choi Yoon-Jung. The story kicks off in 1945, a year before Korea gains independence from Japanese rule. Yeo-Ok is taken as a comfort woman for the Japanese army and endures severe hardships. Meanwhile, Ha-Rim and Yoon-Jung are part of the Korean independence movement. The drama follows their lives through significant historical events, from the Gwangju Student Independence Movement to the Korean War. During this turbulent time, Yeo-Ok escapes her life as a comfort woman and crosses paths with Ha-Rim and Yoon-Jung. Cue the love triangle that has literally zero chances to end well.