10 Korean Blockbusters That Show Hollywood Who's The Real Boss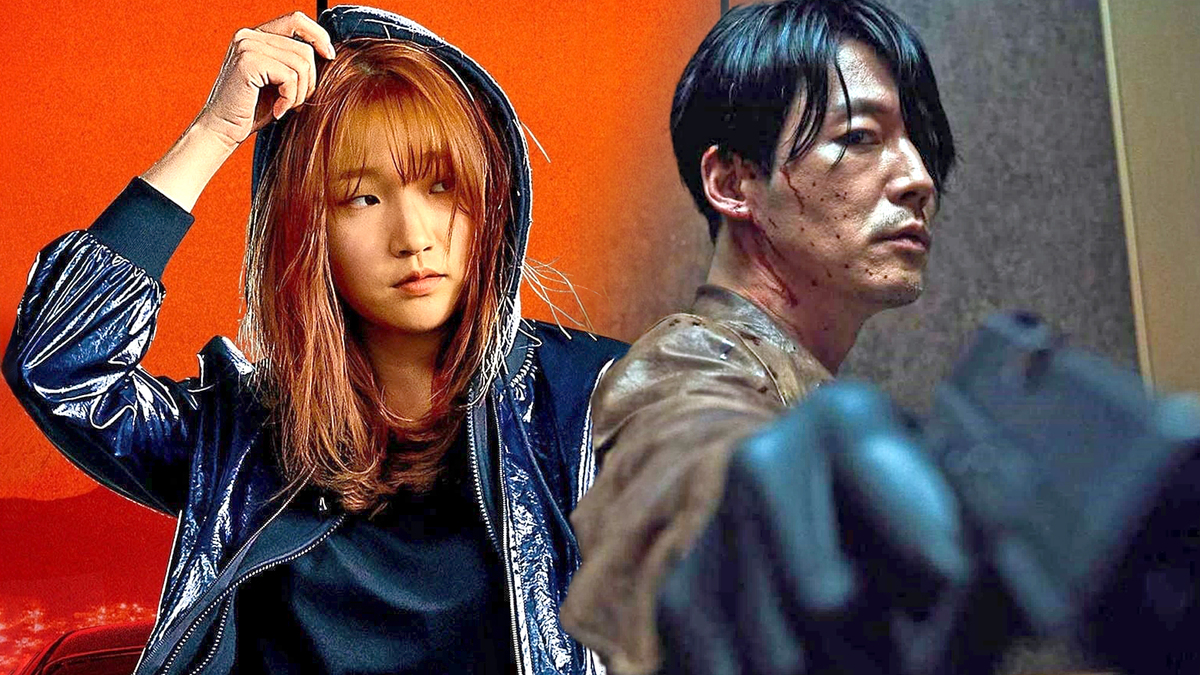 Love action movies but never seen the Korean ones? Well, that should be fixed.
Asian cinema is taking over the world, and Korean action movies in particular are showing Hollywood how to keep audiences on the edge of their seats for the entire movie.
In Asian movies, bones traditionally crack loudly, gallons of blood flow, and tough guys leave mountains of corpses behind them. These ten films are the best representatives of Korean action movies.
1. The Killer: A Girl Who Deserves to Die
Ban is a retired assassin. One day, his wife goes on vacation and asks him to take care of her friend's underage daughter. Ban agrees, but at the first opportunity lets the girl spend the night with a classmate. But soon the girl is kidnapped by human traffickers. The killer is left with no other choice but to go on the warpath.
Stylish and always dressed in all black, like John Wick, Ban takes down criminals one by one. The Korean director takes the classic trope with a lone hero who seems to have ended his professional career as a killer, but to restore justice he is forced to take up arms once again.
2. Special Delivery
Young Jang Eun-ha works as a courier for a small company, but her deliveries are extremely dangerous and mostly illegal. She usually delivers criminals who are in a hurry to leave the country to the seaport. One day, Jang is asked to pick up a father and son from a baseball stadium. Only a frightened boy comes running to the meeting point, followed by armed thugs.
The action movie will please fans of The Fast and the Furious and The Transporter-like car chases. The director has created a fast-paced and, as usual in Asia, bloody movie with a sentimental core – after all, Jang has to save the boy's life.
3. A Hard Day
On his way to his mother's funeral, policeman Ko hits a man on a deserted highway. The driver quickly hides the body in the trunk and leaves. Ko is in a hurry to cover up the crime and can't think of anything better than hiding the body in a coffin with a deceased relative. But then Ko receives a call from a stranger who claims to have seen Ko kill a victim.
Ko is a complex character, but despite his many sins, he still inspires sympathy, thanks to the brilliant dark humor that is perfectly paired with the truly intense episodes.
4. Emergency Declaration
Lone terrorist Ryu sprays a deadly virus aboard the plane. The passengers start dying, and on the ground, policeman Gu is particularly worried and tries to save the passengers as quickly as possible – his wife is on board.
One of the main roles is played by Song Kang-ho, star of Parasite and Memories of Murder. Emergency Declaration is a disaster movie, a detective story, a thriller and a psychological drama at the same time.
5. Exit
Yong-nam can't get a normal job, and the only thing he's good at is rock climbing. By a strange coincidence, the celebration for the 70th birthday of his mother takes place on one of the top floors of the building where Eui-joo, his old crush, works.
When the celebration is over, poisonous gas begins to spread throughout the city. The only way to avoid being poisoned is to go to the roof, but the door is locked, and now Yong-nam's skills can save many lives.
Director Lee Sang-geun's debut is an absurd action-comedy, which actually hides real problems of Korean society. Yong-nam does not fit into the capitalist system, and Eui-joo, who has a degree, is forced to work in a restaurant.
6. Extreme Job
Veteran officer Go and his team work in the anti-narcotics division, but they only manage to catch small-time criminals. The police discover a hideout of drug dealers, but how to keep the criminals under surveillance? Officer Go and his team take over the cafe across the street and start cooking the best chicken in town.
Extreme Job grossed more than $120 million worldwide and was seen by more than 16 million people in South Korea, making it a huge box office hit that definitely deserves attention.
7. Deliver Us From Evil
In-nam, a former employee of the Korean secret service and now a tired professional assassin, has completed his last job and is preparing to retire to Panama. But his retirement has to be postponed: his ex-girlfriend Young-joo and his daughter Yoo-min, whom he never knew about, have been kidnapped.
Deliver Us from Evil impresses with well-choreographed fights and an abundance of bloody scenes. But there are also social issues – the director shows a world in which violence flourishes in various forms.
8. Project Wolf Hunting
As part of a strange experiment, a group of dangerous and bloodthirsty criminals are being transported on a cargo ship from the Philippines to South Korea. An already difficult task is complicated by an unknown and frightening passenger about whom few people know anything. Doctors on the ship keep the mutant, created in 1943, in a state of suspended animation. But one day the monster wakes up.
This is a completely reckless action movie. Guts, heads and limbs fly all over the place throughout the whole film.
9. The Gangster, The Cop, The Devil
Crime boss Jang Dong-soo miraculously survives an attack by a serial killer. In order to punish the maniac, he teams up with local policeman Jung Tae-suk. The detective despises criminals, but he has no other choice – Dong-soo is the only surviving victim.
The movie masterfully combines several genres: it is a thriller about the hunt for a maniac, a detective story full of mysteries, and an action movie about the criminal world of South Korea. The main advantage of the movie is its trio of memorable main characters: a policeman, a mafioso, and a ruthless madman.
10. Master
The head of the large Korean company, Jin, attracts the attention of the country's judicial authorities. To get to him, investigator Kim uses a series of evidence against the young head of the company's IT department, Park, and forces him to cooperate by testifying against his superiors.
This is both a classic mystery and a thriller with unpredictable plot twists. The characters are constantly deceiving each other and changing sides – there are so many suspicions, tactical maneuvers and lies that the viewer can only follow the cunning and often well-thought-out actions of the characters.