12 Must-Watch TV Shows Based on Best-Selling Novels
Nope, no Game of Thrones here – that would be too obvious, right?
1. Jonathan Strange & Mr Norrell (2015)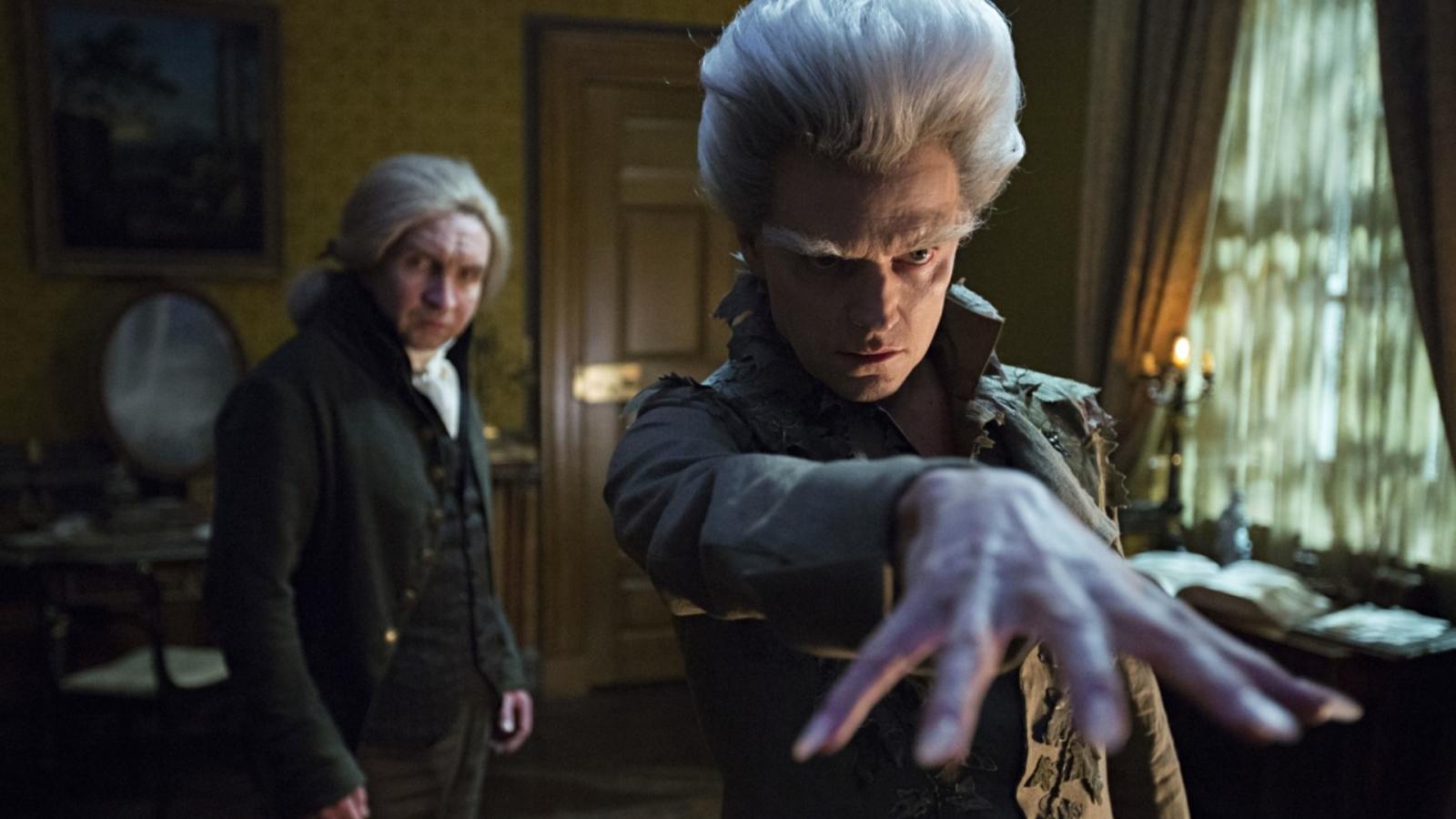 Magic is in the air with this one – literally. This seven-part miniseries is based on Susanna Clarke's hefty 2004 tome. In an alternative 19th century England, magic is studied but not practiced until the reclusive Mr. Norrell and charismatic Jonathan Strange shake things up. You might think that turning a 782-page novel into a TV show would be like turning a hippopotamus into a hamster, but the BBC series captures the whimsy and nuance of Clarke's book with surprising fidelity. Plus, the special effects are just the right side of I-can-tell-this-is-CGI-but-I-don't-care because they're so enchanting.
2. Bosch (2014 – 2021)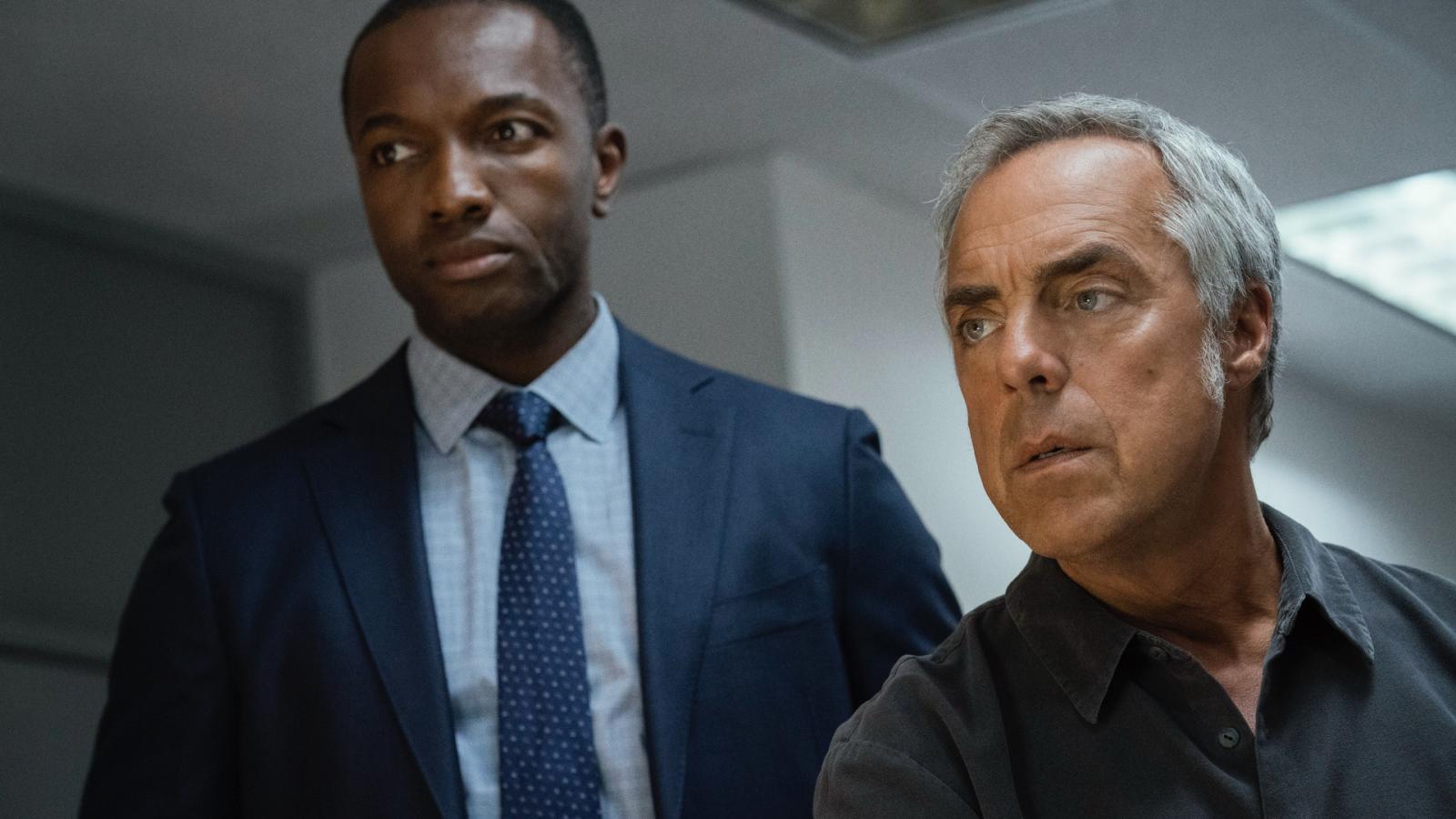 Law and Order has been regurgitated more times than a mama bird's breakfast, but Bosch, based on Michael Connelly's best-selling novels, is something special. Starring Titus Welliver as the titular Harry Bosch, this series is your fix of LA noir detective drama. Each season pulls from different books in the series, creating a multilayered, twisty crime tale. And let's face it, Welliver's gravelly voice makes gravel itself sound smooth. Seriously, if his voice were a person, it would be the type who sits in a smoky room, solving unsolvable crimes while sipping single malt whiskey.
3. The Leftovers (2014 – 2017)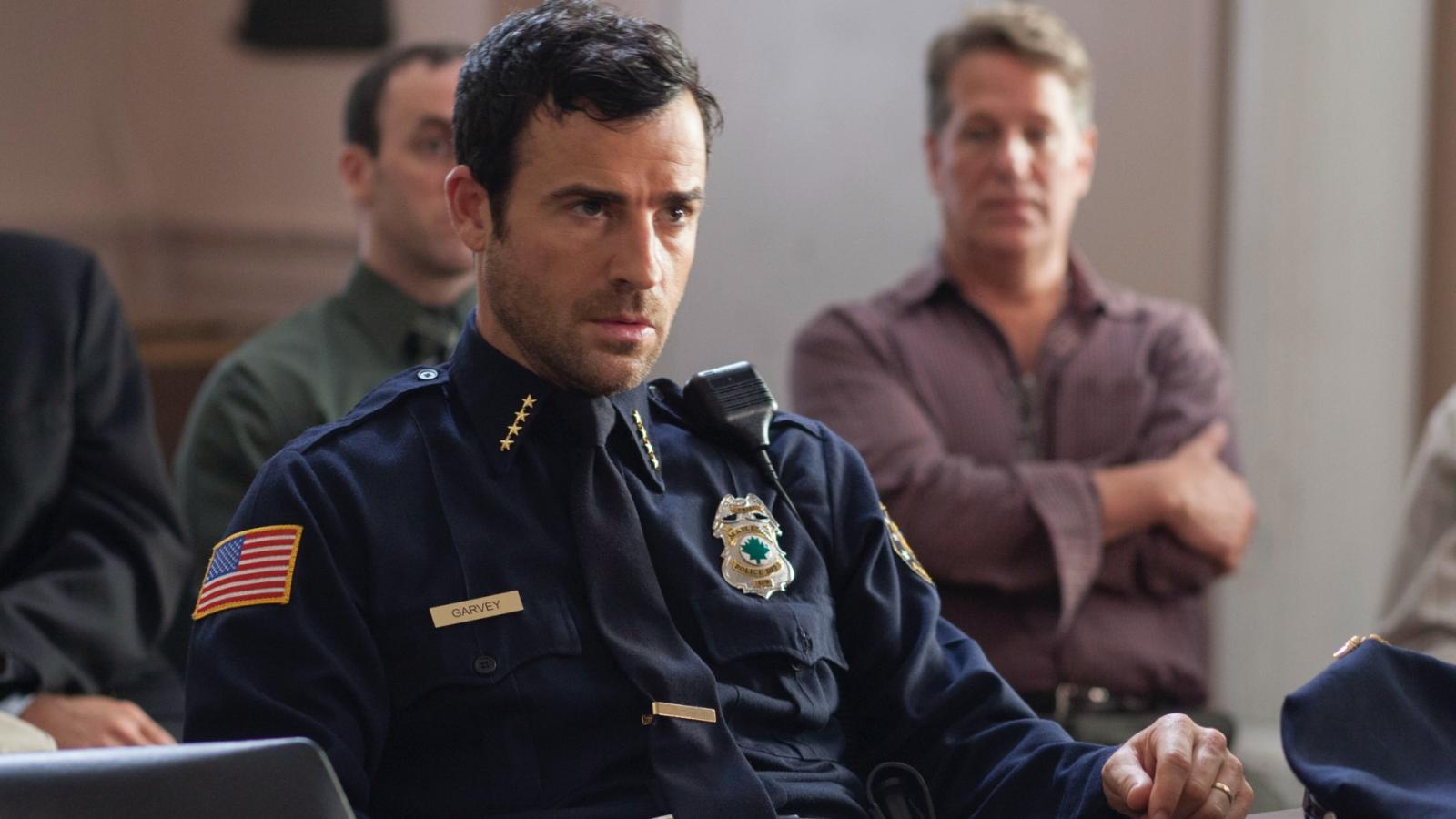 Based on Tom Perrotta's novel of the same name, The Leftovers explores the aftermath of a rapture-like event where 2% of the world's population just up and vanished. It's like Lost, but instead of a smoke monster, there's an enigmatic cult, existential dread, and Carrie Coon acting the hell out of every scene she's in. It's dark, it's dense, it's delightful. Plus, the series deviates from the book after the first season, so even if you've read the novel, you're in for some wild surprises.
4. The Magicians (2015 – 2020)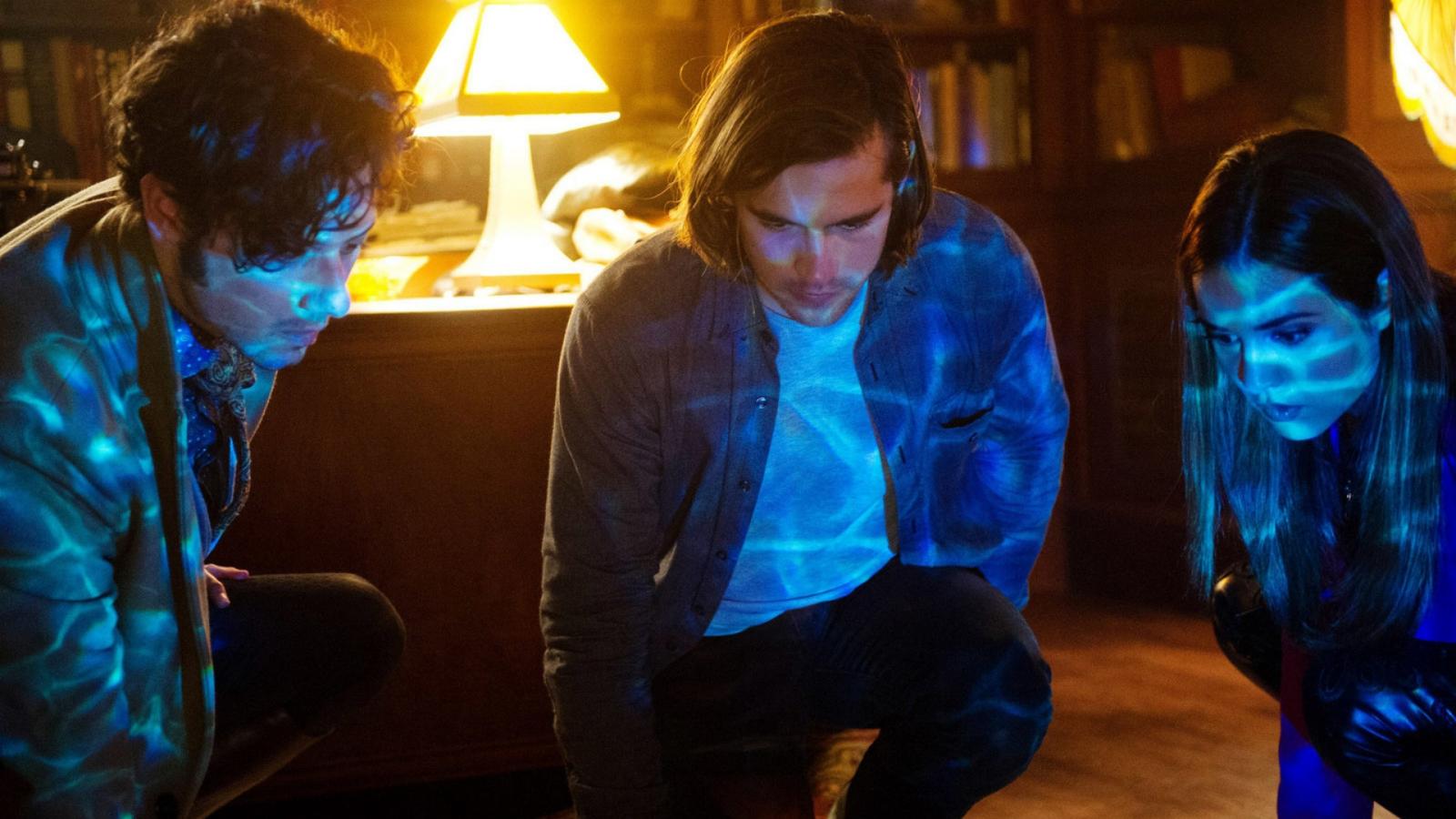 Lev Grossman's The Magicians is often described as Harry Potter for grown-ups, and that's not too far off. The show, like the books, follows Quentin Coldwater and his friends as they navigate a magical university and discover the storybook world they loved as children is real – and dangerous. This SyFy series brings a unique blend of snark, sarcasm, and spellcasting to the table. The characters are as likely to reference Buffy the Vampire Slayer as they are to cast a spell. It's like Narnia met Hogwarts at a house party thrown by Buffy, and they all decided to make a TV show together.
5. The Expanse (2015 – 2021)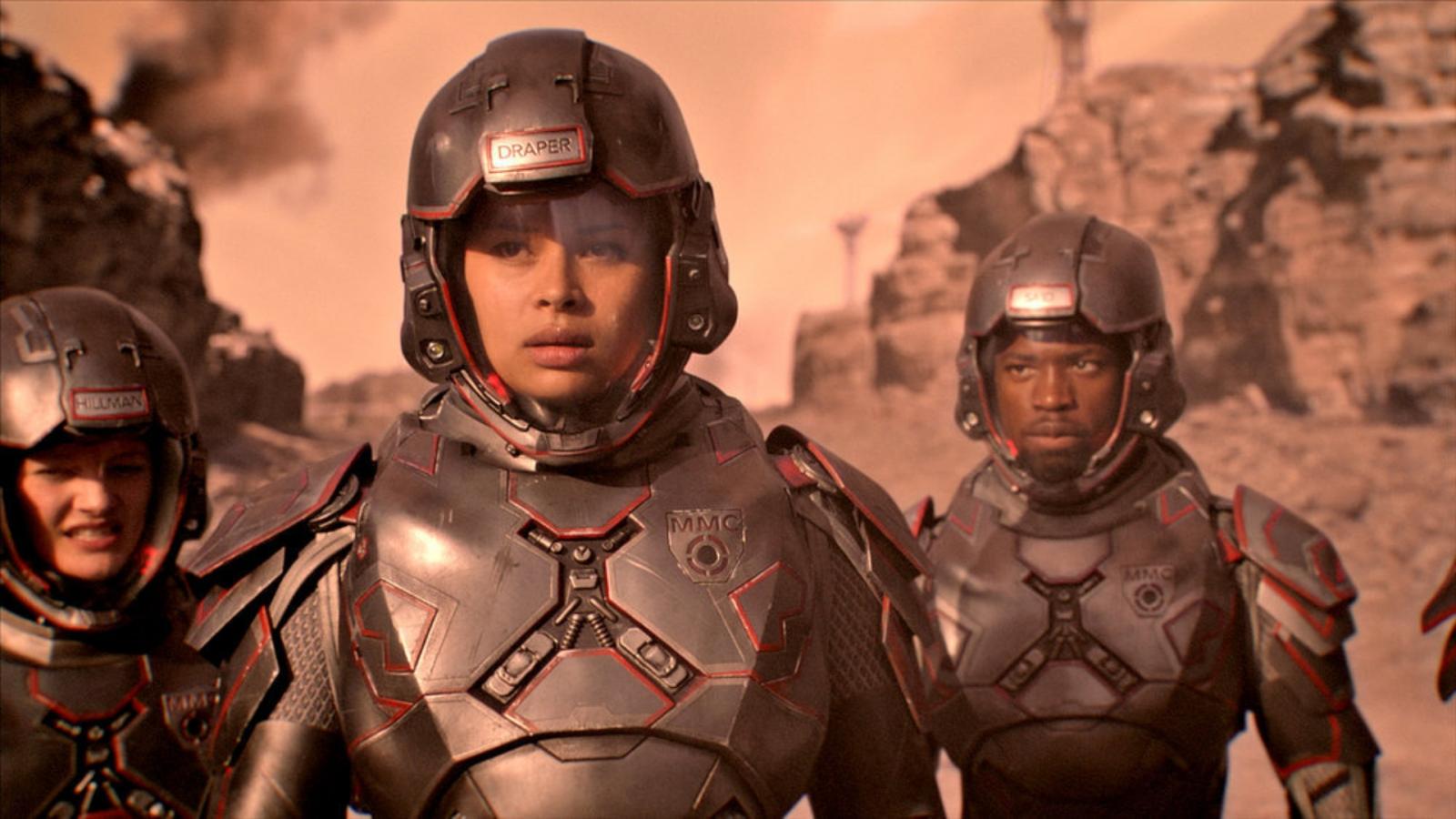 If you're a fan of sci-fi novels and have a thing for space operas, then you'll love The Expanse, based on the series of novels by James S.A. Corey. Picture this: a detective, a ship's captain, and a U.N. executive walk into a bar – no wait, they walk into a solar system teetering on the brink of war. This Syfy-turned-Amazon series brings to life the intricate and expansive (no pun intended... okay, maybe a little) world-building of the books with a thoughtful mix of political drama, action, and mystery. It's Game of Thrones meets Star Trek with a dash of Chinatown for good measure. In space.
6. The Terror (2018 – 2019)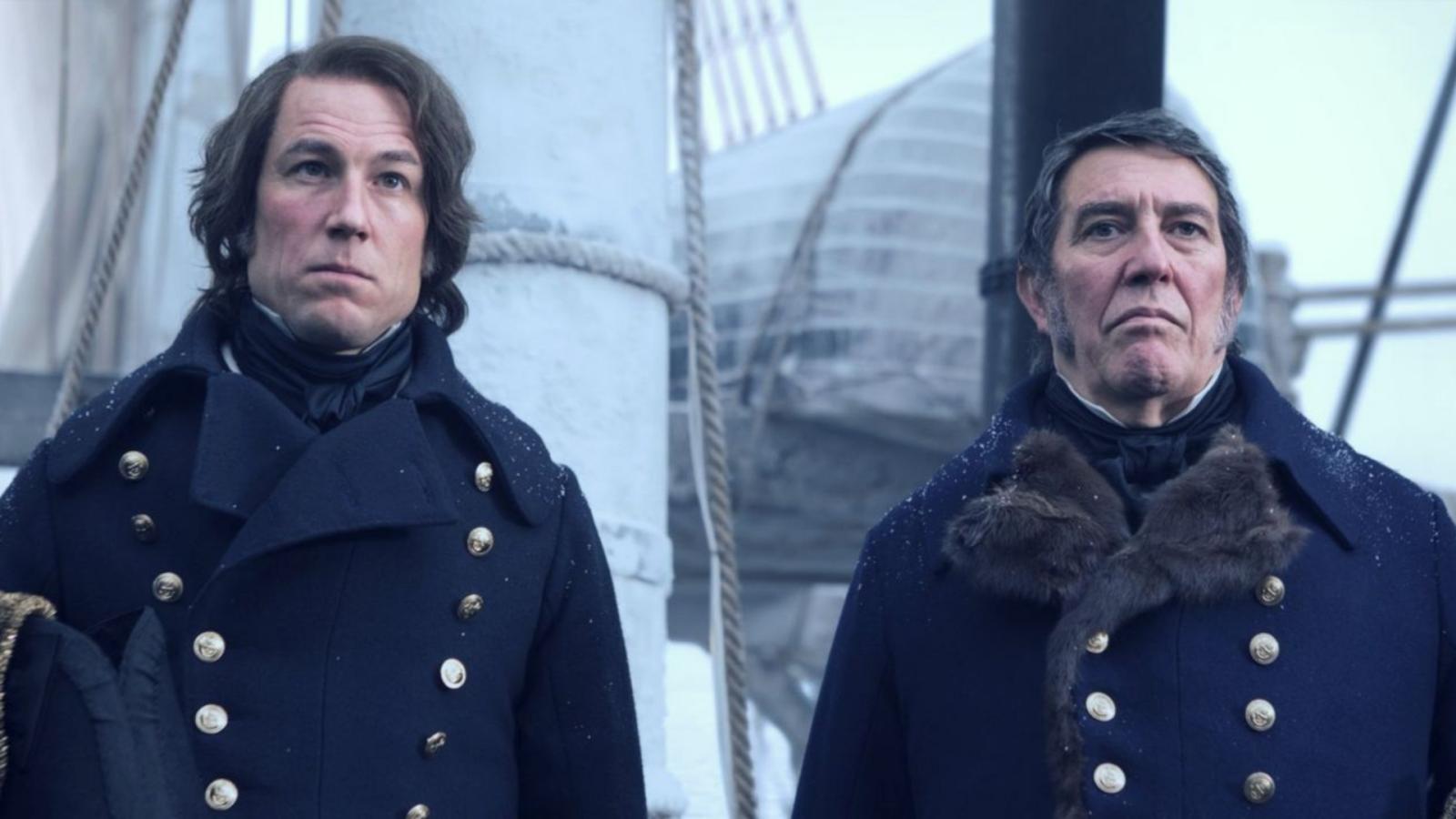 The Terror, based on the novel by Dan Simmons, is a haunting, atmospheric series that will chill you to the bone. It's a fictionalized account of Captain Sir John Franklin's lost expedition to the Arctic in 1845–1848. The series blends historical and supernatural elements to create a unique viewing experience that's about as comforting as a polar bear in your living room. The icy desolation, the creeping dread, the eerie monster, and the growing madness among the crew will have you glued to the screen. The cold never bothered you anyway, right?
7. Altered Carbon (2018 – 2020)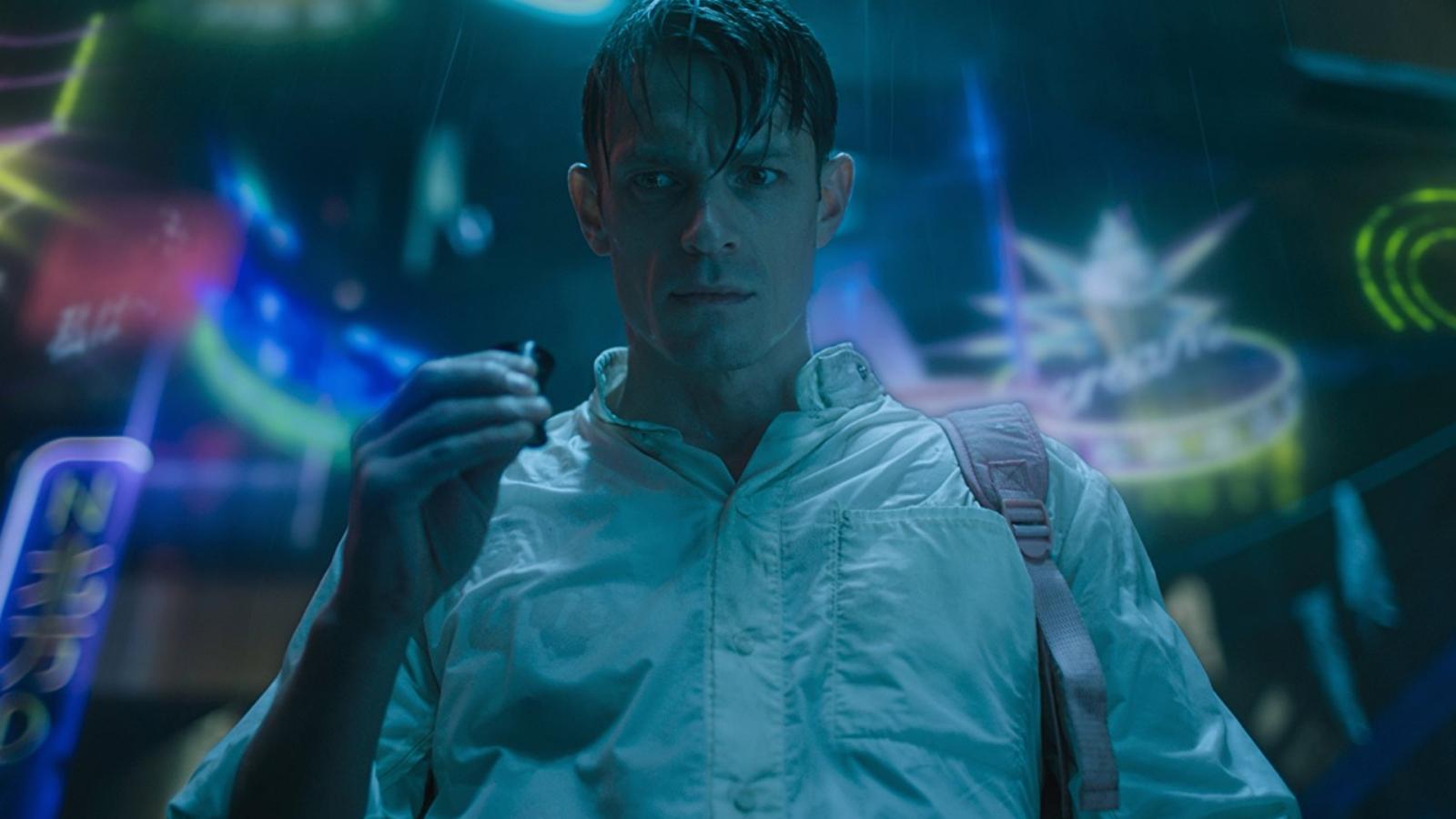 Based on the novel by Richard K. Morgan, Altered Carbon is a neon-drenched, dystopian noir series that's slicker than a buttered weasel. Set in a future where consciousness can be transferred to different bodies (or sleeves), the series follows a former rebel turned investigator who's hired to solve the murder of a wealthy man... by the wealthy man himself. Think Blade Runner meets Sherlock Holmes with a side of existential dread. The series makes full use of its TV format, expanding on the world and delving deeper into its characters. It's like a sci-fi lover's Christmas morning, if that morning was filled with murder, intrigue, and moral dilemmas.
8. Outlander (2014 -)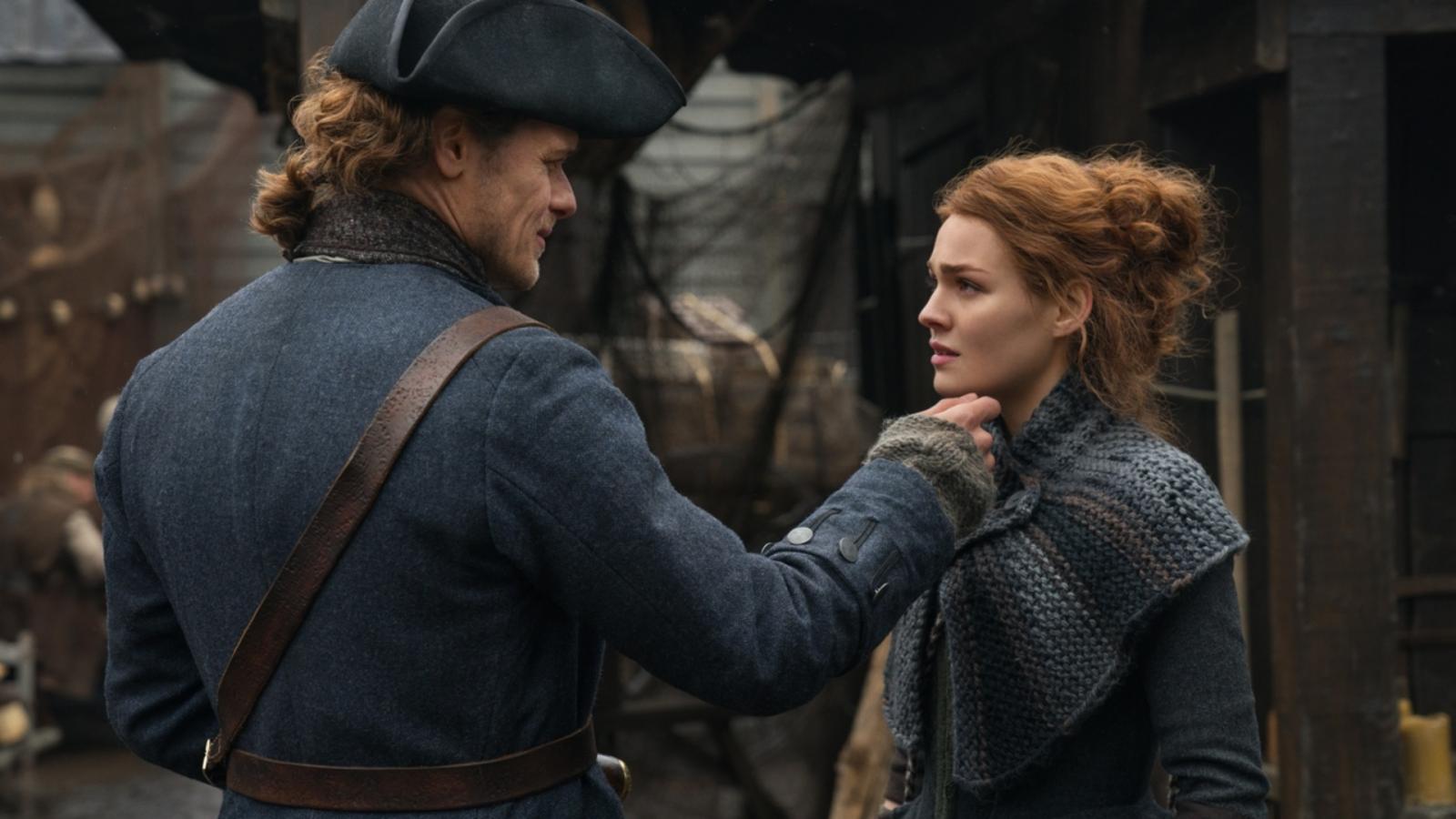 Last on this list, but by no means least, is Outlander. This series, based on the novels by Diana Gabaldon, is a genre-bending romp through time. When Claire, a nurse from the 1940s, is transported back to 1743 Scotland, she's forced to marry a chivalrous and romantic young Scottish warrior. The series, like the books, is a unique mix of historical drama, romance, adventure, and a sprinkle of fantasy. Plus, Jamie Fraser (played by Sam Heughan) has a Scottish accent that could melt butter off a cold biscuit. This show is your ticket if you've ever wished Doctor Who had more kilts and romantic angst.
9. The 100 (2014-2020)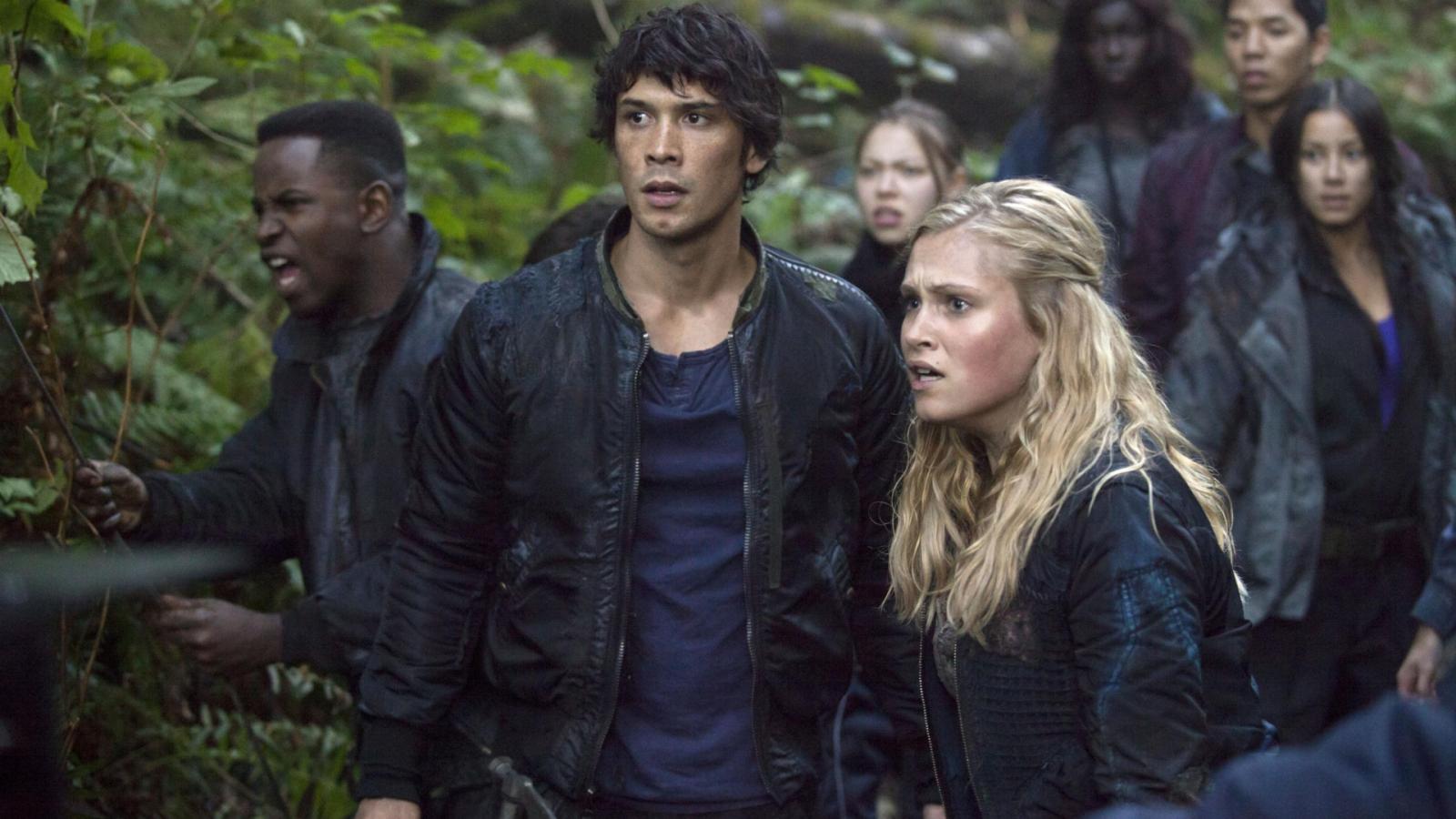 If you think your teen years were tough, wait until you get a load of The 100. Based on the novels by Kass Morgan, this post-apocalyptic sci-fi series follows 100 juvenile delinquents sent down to a possibly radiation-soaked Earth to test if it's habitable. The catch? It's 97 years after a nuclear war wiped out most of humanity. So, no pressure. The series goes beyond the young adult scope of the books, offering a gritty survival drama where characters you love might just not make it to the end credits. It's like Lord of the Flies had a baby with Battlestar Galactica and sent it to boarding school on Earth.
10. Dexter (2006-2013, 2021)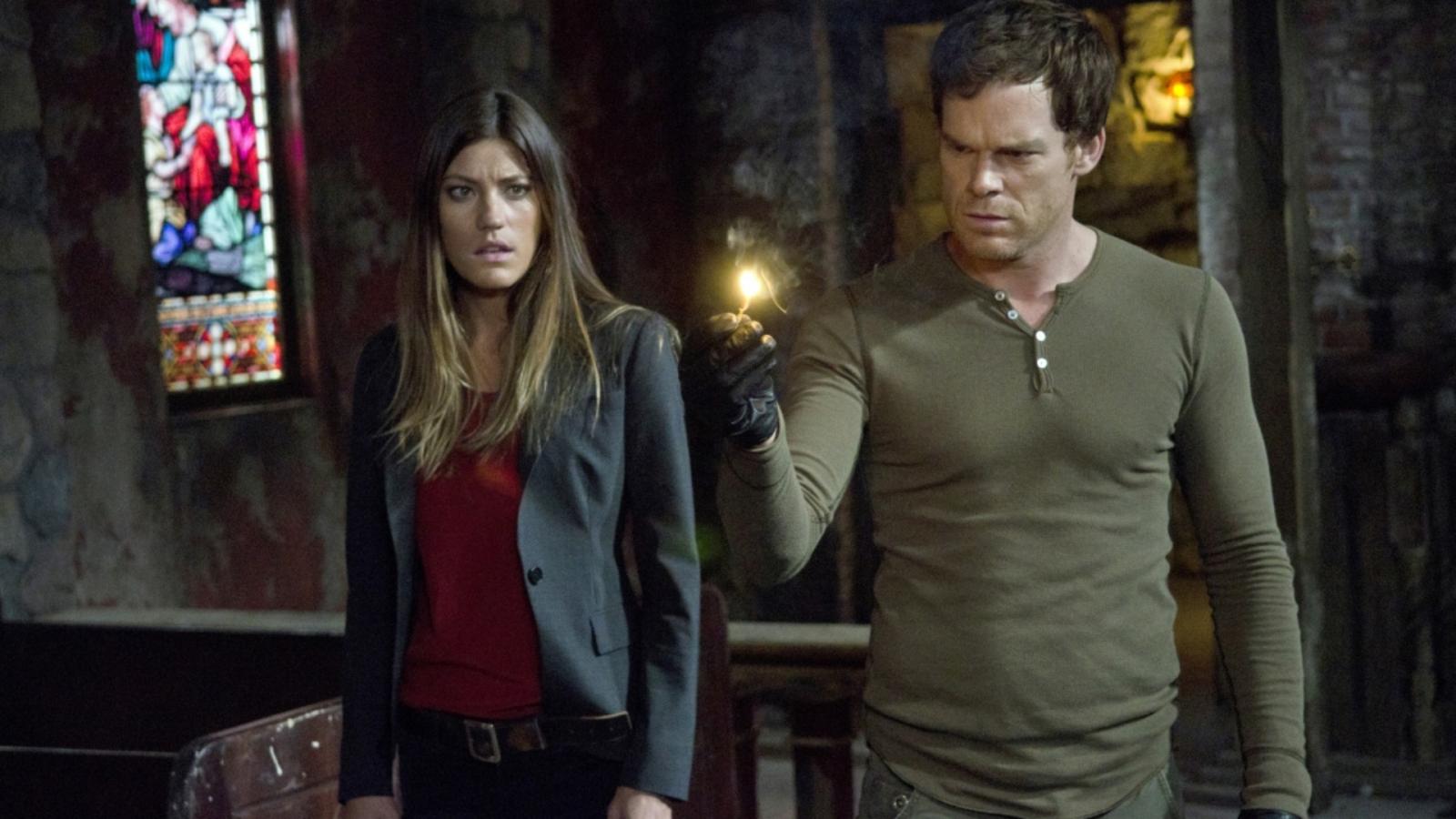 Dexter is a unique concoction of crime, thriller, and dark comedy based on the Dexter series by Jeff Lindsay. Dexter Morgan isn't just your average blood spatter analyst for the Miami Metro Police Department; he also moonlights as a serial killer. But fear not, he only kills other killers, guided by the Code instilled by his adoptive father. The series, like the books, provides a chilling yet intriguing look into the mind of an antihero you'll find yourself rooting for. It's like rooting for the coyote in a Road Runner episode, only with more blood and moral ambiguity.
11. Poldark (2015-2019)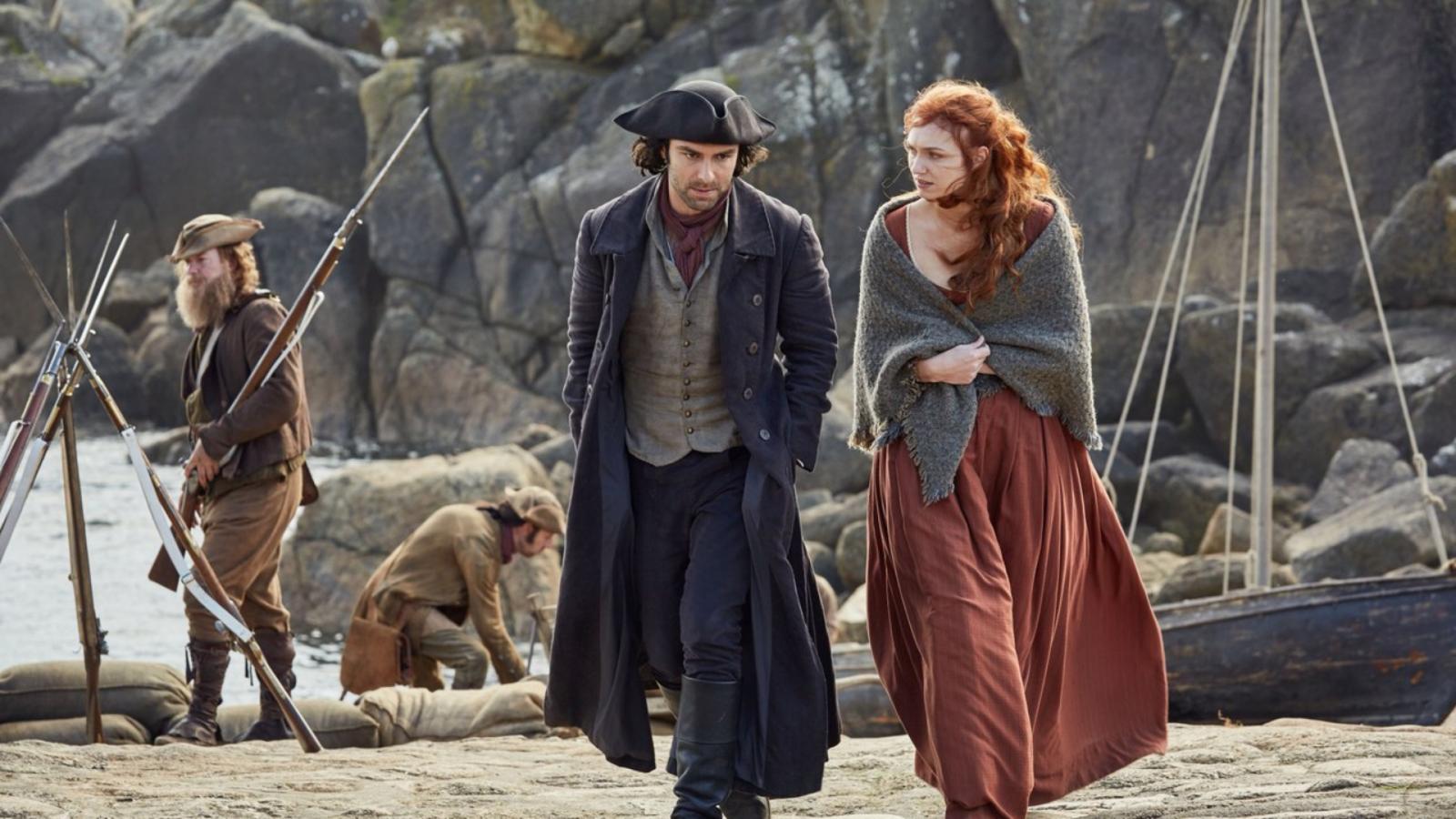 Step back in time with Poldark, a sweeping historical drama based on the series of novels by Winston Graham. Set in 18th-century Cornwall, it follows Ross Poldark, a redcoat returning from the American War of Independence, only to find his father dead, his estate in ruins, and his sweetheart engaged to his cousin. Cue dramatic music. The series, like the books, is rich in historical detail, with a large serving of romance, intrigue, and glorious shots of the Cornish landscape. It's like Jane Austen and Charles Dickens decided to write a soap opera.
12. The Witcher ( 2019-)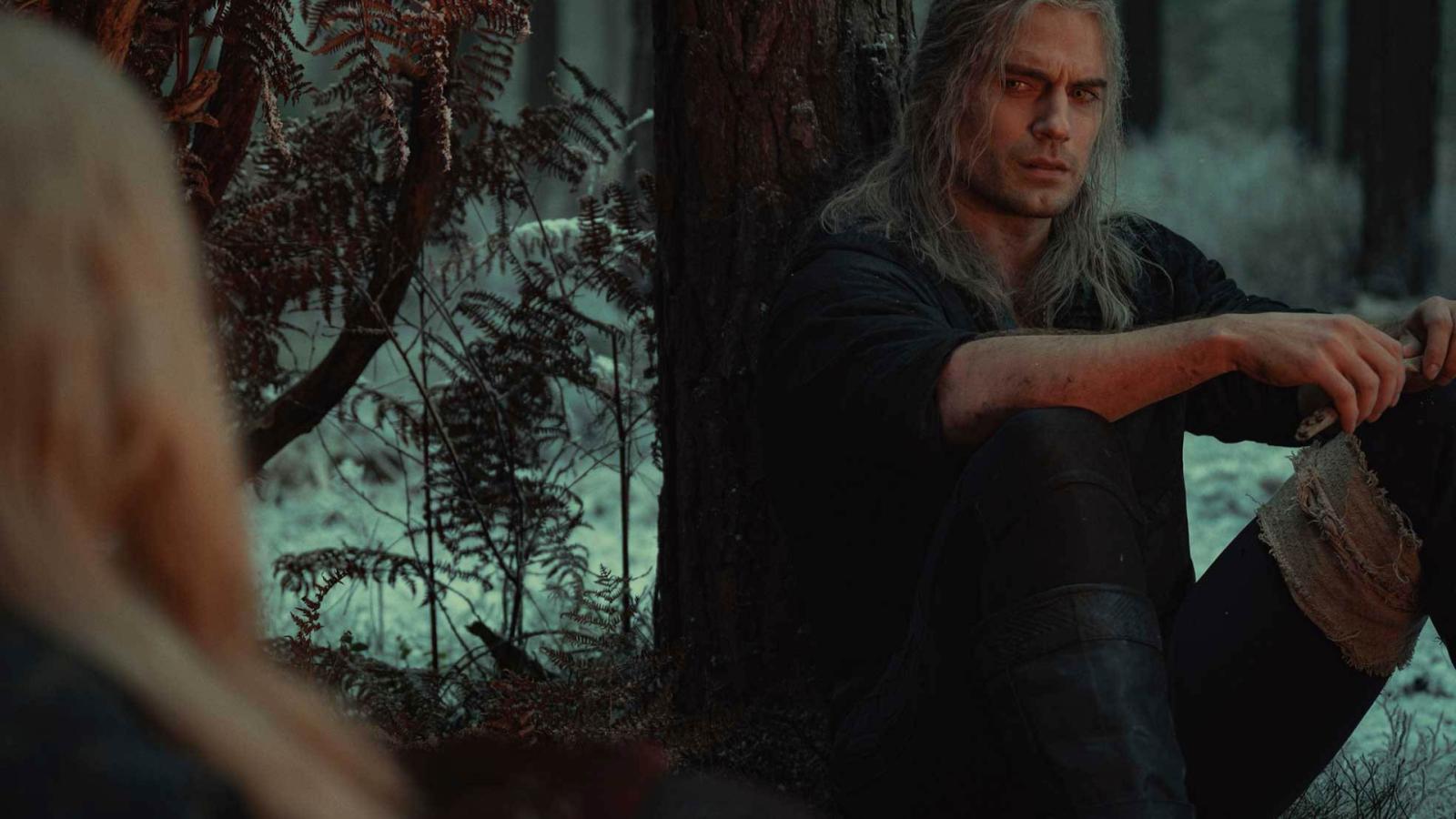 Before you sharpen your silver swords, yes, The Witcher is more well-known for its video game adaptation. But the games and the Netflix series are both based on the fantasy series by Polish author Andrzej Sapkowski. Starring Henry Cavill ( whose muscles, let's be honest, deserve their own credit line), the series follows Geralt of Rivia, a monster hunter in a world where humans often prove more wicked than beasts. The show, like the books, balances dark fantasy, dry wit, and moral dilemmas with a hefty dose of monster slaying. Think Game of Thrones meets Monster Hunter with a soundtrack by a medieval Jaskier.