15 Best Shows To Watch if You Like Chicago Fire, Ranked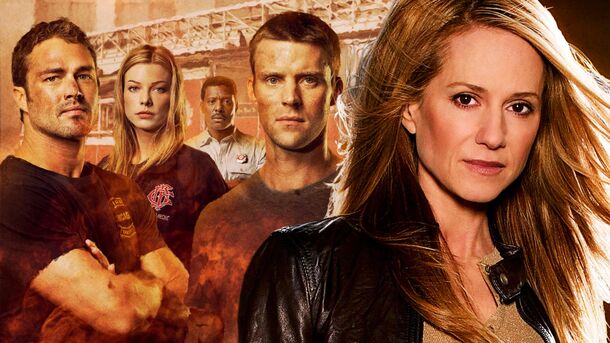 While we're all waiting for the next dose of heart-racing drama of "Chicago Fire," there's something to binge until next season finally arrives.
Here are 15 lesser-known shows that you're bound to fall in love with if you're a fan of the firefighters of Firehouse 51.
15. "Third Watch" (1999-2005)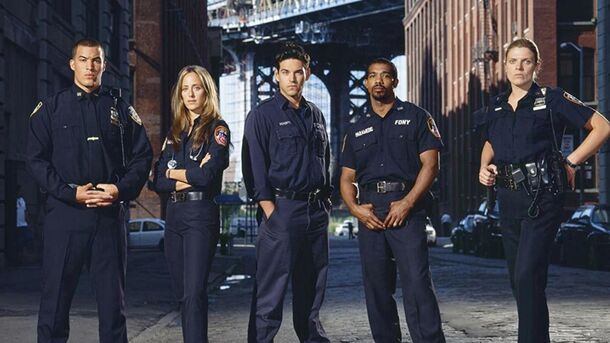 Remember the 2000s? Baggy jeans and questionable hair choices? "Third Watch" takes us to New York City where firefighters, police officers, and paramedics all work the 3 pm to 11 pm shift. When these folks aren't saving lives, they're navigating their own messy ones. Kim, a paramedic, grapples with a custody battle for her daughter, while Bobby, another paramedic, struggles with addiction. Each episode brings new emergencies and challenges, like the time they had to rescue children from a burning building on Christmas Eve.
14. "Rescue Me" (2004-2011)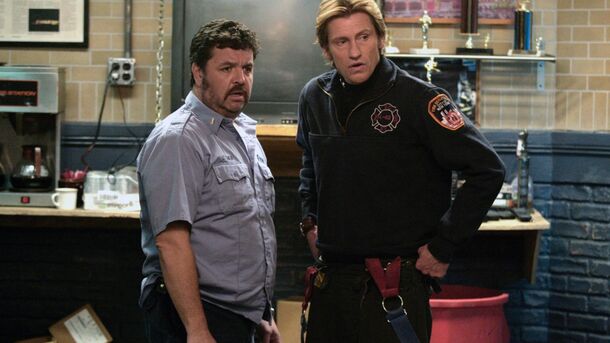 It's a dark comedy with a side of existential crisis. Dennis Leary plays Tommy Gavin, a New York firefighter who's trying to keep his sanity in check after 9/11. Here's the kicker: he sees the ghosts of his dead relatives and victims. His personal life is just as chaotic: Tommy's marriage is falling apart, and he's got a complicated relationship with alcohol.
13. "Code Black" (2015-2018)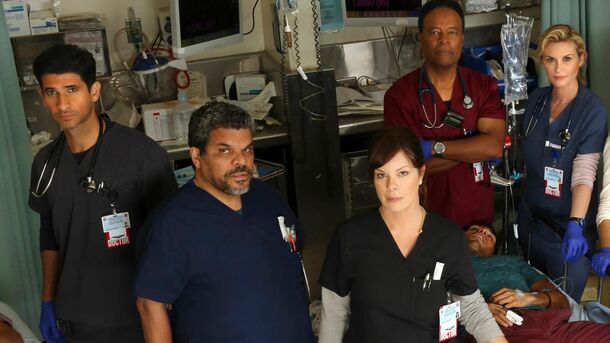 Forget Grey's Anatomy; welcome to the ER of Angels Memorial Hospital, where it's "Code Black" 24/7, meaning they're understaffed, under-resourced, and overloaded with patients. Dr. Leanne Rorish is the residency director here and damn, she's got her hands full. Mario, one of her residents, gets into a fight with a patient's family member. Another time, they have to deal with a city-wide blackout while treating patients.
12. "Southland" (2009-2013)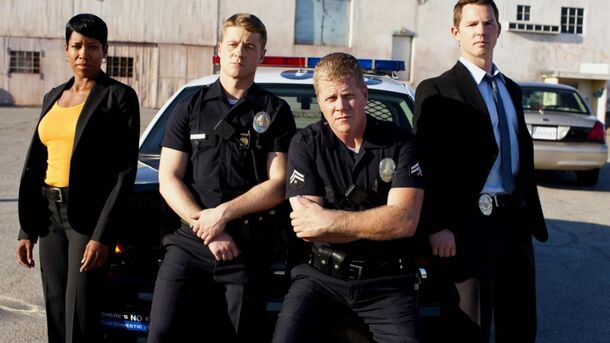 "Southland" gives you a gritty look into the lives of LAPD officers. Ben Sherman, a rookie, is paired with John Cooper, a seasoned officer with back issues and a painkiller addiction. They deal with everything from gang violence to domestic disputes. There's an episode where they have to chase down a suspect, on foot, through crowded LA streets, and another where they have to mediate a heated neighborhood dispute.
11. "Trauma" (2009-2010)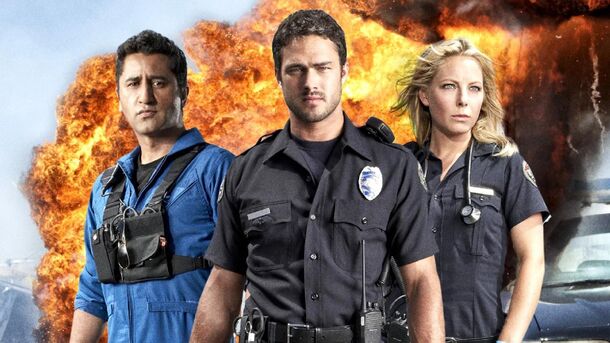 Short-lived but oh-so-memorable, "Trauma" is like a shot of espresso for adrenaline junkies. Centered in San Francisco, this medical drama follows first responders – helicopter pilots, paramedics, and doctors. Like Rabbit, a daredevil flight medic, who almost dies in a chopper crash but goes back to work like nothing happened. And there's Nancy, an EMT, who performs an emergency tracheotomy on a kid using just a straw. Yep, a straw.
10. "Flashpoint" (2008-2012)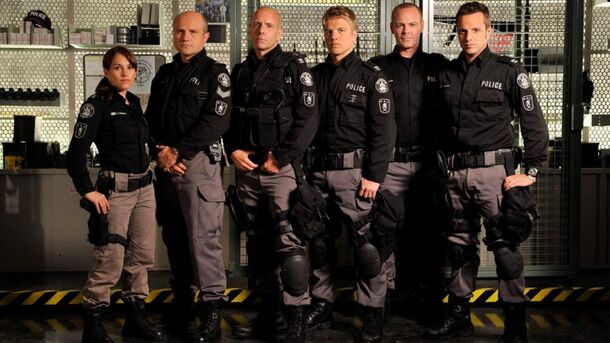 This Canadian series follows an elite police tactical unit, the SRU (Special Response Unit). The SRU specializes in high-risk situations like hostage rescues and bomb threats. Sgt. Gregory Parker is the guy calling the shots, and his team includes Ed, who once had to make the gut-wrenching choice to shoot a young hostage-taker to save another kid. These officers have to make life-altering decisions in a split second.
9. "Rookie Blue" (2010-2015)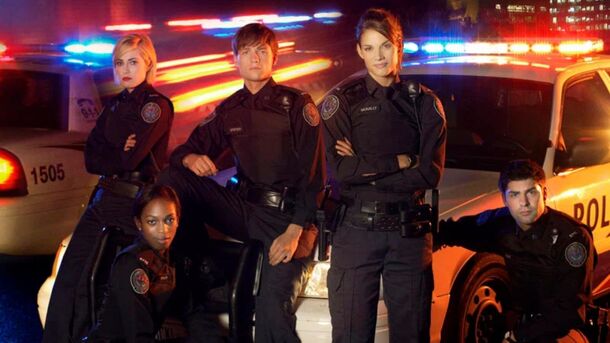 Five young and, quite frankly, clueless rookies join the force and try not to embarrass themselves too badly. Andy McNally, whose dad is also a cop, accidentally arrests an undercover officer on her first day. Another rookie, Dov, freezes during a convenience store robbery, and it almost costs him.
8. "NYC 22" (2012)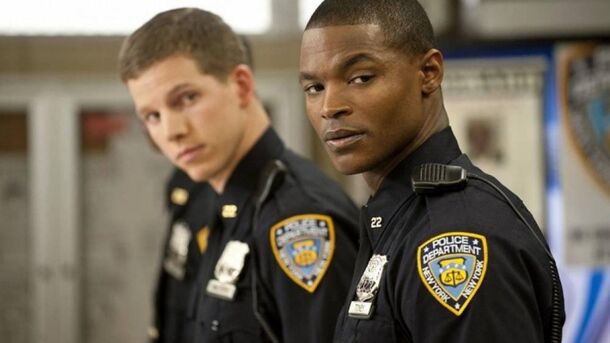 Short-lived but worth mentioning, this show focuses on six NYPD rookies and their training officers. There's Jennifer "White House" Perry, an Afghan War veteran, and Ray "Lazarus" Harper, who's older and was formerly a newspaper reporter. These rookies deal with everything from gangs to elder abuse. Harper has to talk down a suicidal man from a ledge, while Perry chases down a purse-snatcher and tackles him in the middle of a busy intersection.
7. "The Night Shift" (2014-2017)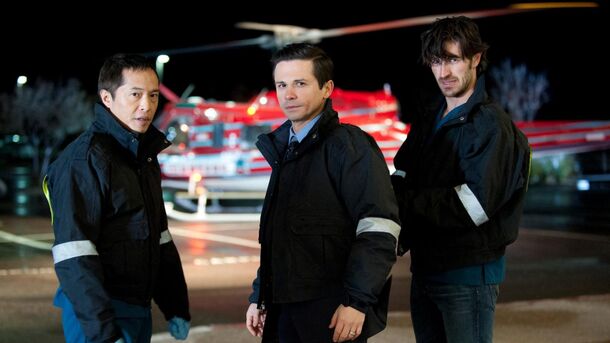 Set in San Antonio, "The Night Shift" is an ER drama but with a military twist. Dr. TC Callahan is a former Army doctor dealing with PTSD, and Jordan, the hospital's deputy medical director, is his ex-girlfriend. Yeah, talk about complicated! They once had to treat a boy stuck in a sinkhole while navigating their own unresolved issues. Another episode has them treating victims of a movie theater shooting, forcing TC to confront his war memories.
6. "Body of Proof" (2011-2013)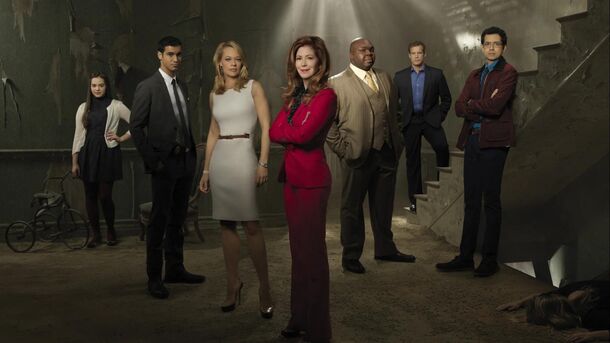 Dr. Megan Hunt is a medical examiner with a knack for puzzles and a complicated relationship with her daughter. She doesn't just perform autopsies; she actively gets involved in investigations. There was this one time she found a thumb inside a corpse's stomach and tracked it back to a black market organ transplant. Or when she had to solve a murder that mimicked a case from her past.
5. "UnREAL" (2015-2018)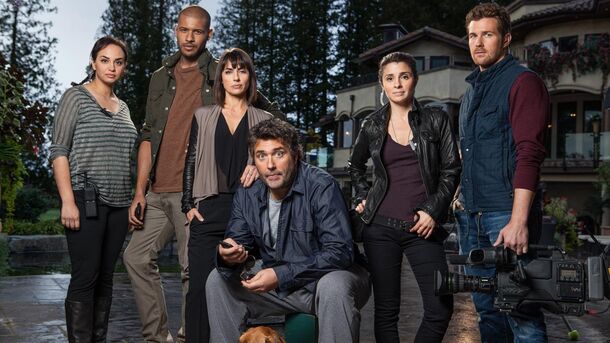 In a dark but endlessly entertaining behind-the-scenes look at a reality TV show, "UnREAL" exposes the dirty laundry of a "Bachelor"-esque dating show, but from the producer's viewpoint. Rachel Goldberg is the lead producer, and she's manipulative as all get out. She once started a rumor about a contestant's eating disorder just to get some juicy footage, and almost ruined her ex's wedding for the sake of the show.
4. "Saving Grace" (2007-2010)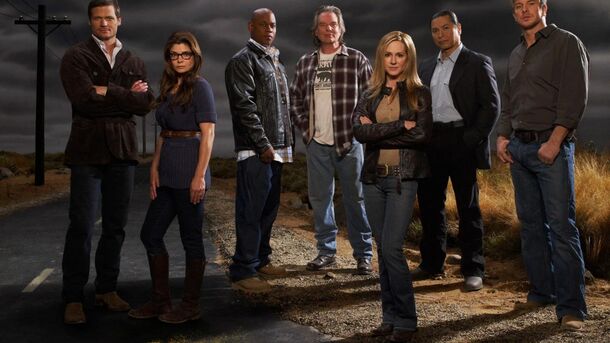 Grace Hanadarko is an Oklahoma City detective who's as flawed as they come. After a drunk-driving accident, she meets Earl, an angel, who offers her a chance at redemption. Grace isn't convinced at first, but when she solves a murder using information that only Earl could've provided, she starts to reconsider.
3. "Cracked" (2013-2014)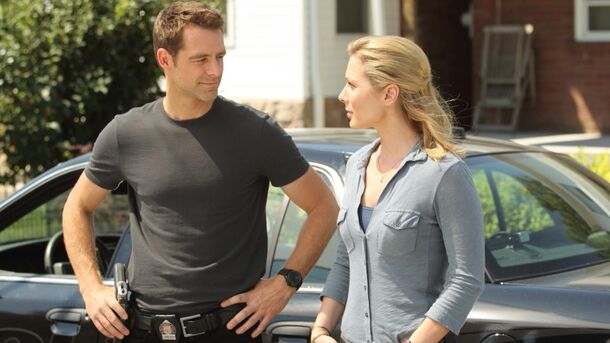 This Canadian series focuses on the Psych Crimes Unit. Detective Aidan Black has had a couple of public meltdowns (like, full-on screaming fits), and so he's assigned to this new unit that handles cases involving mentally ill suspects or victims. They once dealt with a schizophrenic man who went off his meds and started a fire in his apartment. Another episode has them investigate a military vet with PTSD who's a suspect in his therapist's murder.
2. "Complications" (2015)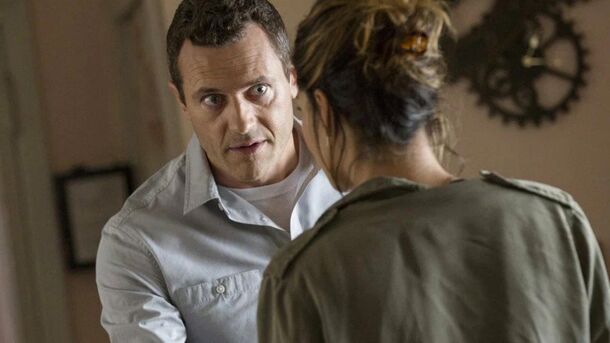 Dr. John Ellison is just a regular suburban doctor until he intervenes in a drive-by shooting and saves a young boy's life. The catch? The boy is the target of a gang hit. Now, Dr. Ellison is entangled in a violent gang war, all while trying to maintain his medical practice. Like the time he had to treat the gang leader's gunshot wound in a makeshift clinic in the back of a van.
1. "Pure" (2017-2019)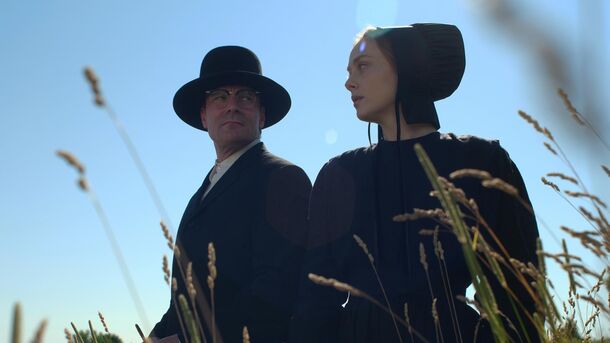 This Canadian drama introduces us to Noah Funk, a Mennonite pastor who goes undercover to dismantle a drug trafficking operation within his community. He does this while trying to maintain his pastoral duties and protect his family. Like, imagine having to preach on Sunday morning after spending Saturday night arranging a drug bust.