15 Most Underrated Animated Movies of All Time (No Disney on This List)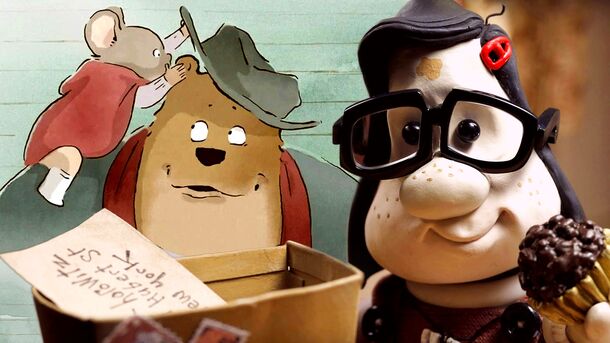 So you've seen every Disney and Pixar movie a million times and are looking for something a little less obvious? Here's the list for you.
From the heartwarming to the spine-chilling, these animated films have it all.
1. "Persepolis" (2007)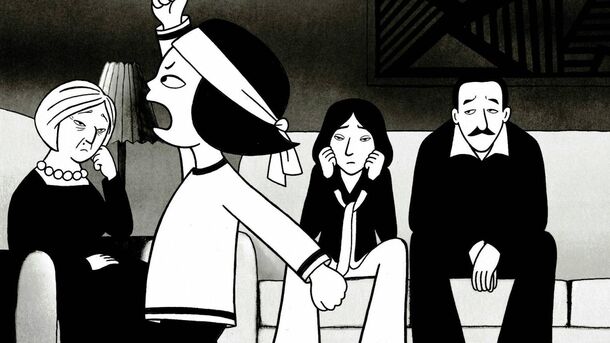 This one's a black-and-white French animated film based on Marjane Satrapi's autobiographical graphic novel. Growing up during the Islamic Revolution in Iran, young Marjane witnesses the drastic changes in her country and her own life. She gets sent to Vienna for a better life but finds herself dealing with teenage angst, heartbreak, and the struggle to fit in. Eventually, she returns to Iran but finds it even more stifling. She ultimately decides to leave her homeland for good.
2. "The Triplets of Belleville" (2003)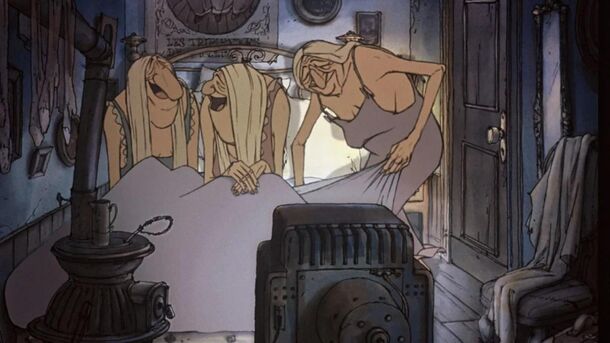 It's about Madame Souza, an elderly woman whose grandson, Champion, dreams of winning the Tour de France. During the race, Champion and other cyclists are kidnapped by the mafia for some truly bizarre gambling entertainment. Madame Souza and her chubby dog Bruno team up with the aging "Triplets of Belleville," a once-famous vaudeville act, to rescue him. They infiltrate a mafia-owned French restaurant in Belleville to save Champion.
3. "9" (2009)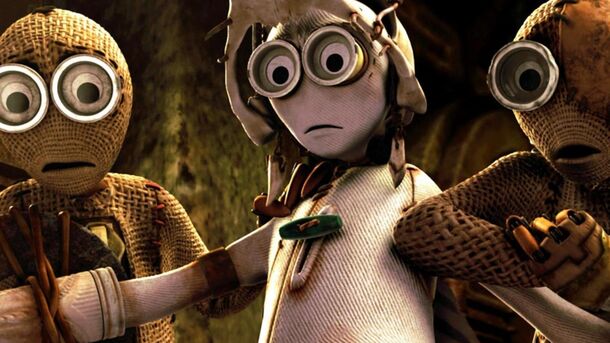 Directed by Shane Acker and produced by Tim Burton, "9" takes place in a post-apocalyptic world where mankind has been wiped out. A small sentient ragdoll, aptly named 9, wakes up in this world and discovers other small sentient beings like himself. Together, they set out to survive against war machines that wiped out humanity. They discover the existence of a war machine called "the Brain," which is behind everything.
4. "Waking Life" (2001)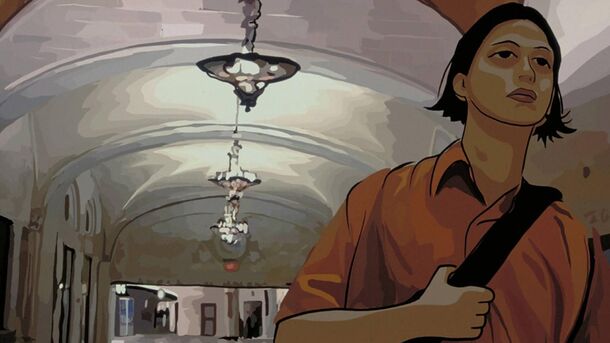 Directed by Richard Linklater, this film uses rotoscope animation to make things feel dream-like, and for good reason. The protagonist finds himself in a series of dream sequences, never quite sure if he's awake or still dreaming. He encounters a multitude of characters, each presenting their own philosophies, grievances, or wisdom.
5. "Mary and Max" (2009)
An Australian stop-motion animation that deals with the pen-pal relationship between Mary, a lonely 8-year-old girl in Australia, and Max, a 44-year-old, severely obese man with Asperger's Syndrome in New York. They become friends and share their lives through letters over the course of 20 years. Max is institutionalized for a nervous breakdown and cuts off contact. Mary, distraught, delves into her studies and later tries to visit Max but is discouraged when she finds him unresponsive.
6. "Waltz with Bashir" (2008)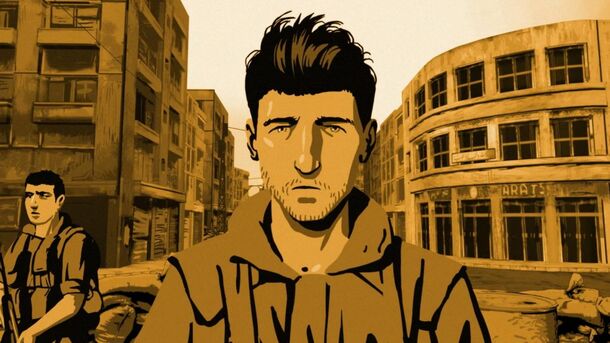 This Israeli film uses hauntingly beautiful animation to explore the traumas of war. Director Ari Folman stars as himself, a former soldier who can't remember his experiences in the 1982 Lebanon War. Through interviews with old friends and fellow soldiers, Ari pieces together his lost memories. Along the way, he's confronted with harsh realities, including the horrifying Sabra and Shatila massacre, which he finds he was indirectly involved in.
7. "Ernest & Celestine" (2012)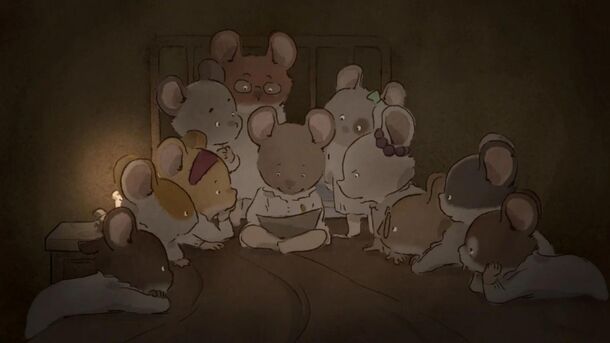 This French-Belgian animated film is a heartwarming tale of an unlikely friendship between a mouse and a bear. Celestine is an orphaned mouse who loves to draw but is forced to train as a dentist, while Ernest is a poor street musician bear. Their worlds are strictly divided, with bears living above ground and mice living below. When Ernest breaks into the mouse world to steal food, Celestine helps him escape capture. They become friends and partners in crime, but must hide from both of their societies.
8. "The Secret of NIMH" (1982)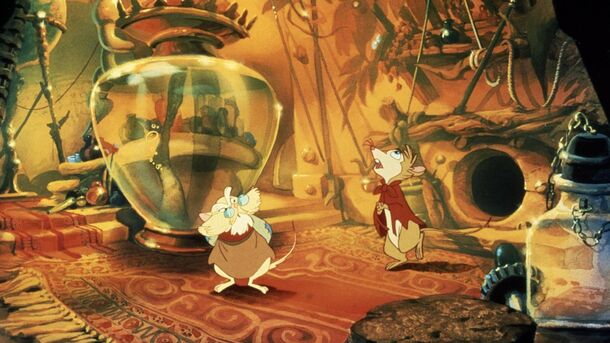 This one's about a field mouse, Mrs. Brisby, who seeks to save her family from a farmer's plow. Her youngest son is too sick to move, and the plow is coming sooner than expected. She discovers her late husband was part of a series of experiments in a place called NIMH and was super intelligent. She seeks help from a society of genetically modified rats to move her home and ends up uncovering a conspiracy among them.
9. "Akira" (1988)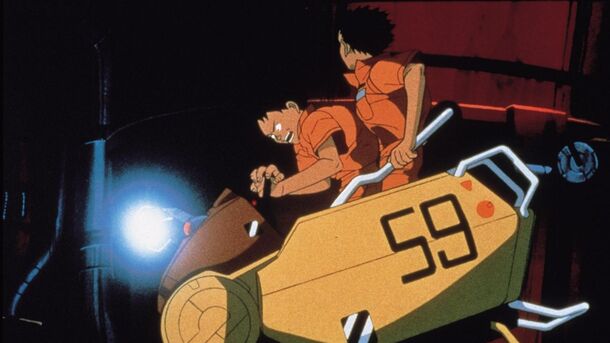 This Japanese classic might not be "lesser-known" in anime circles, but it's still not mainstream. In a dystopian future, Tokyo is rebuilt as Neo-Tokyo after being destroyed by a mysterious explosion. Kaneda and Tetsuo are members of a motorcycle gang. When Tetsuo crashes into a government project, he gains telekinetic powers but starts losing his sanity. Kaneda must stop his friend from destroying the city, as the government and a group of rebels hunt them both.
10. "Perfect Blue" (1997)
Mima Kirigoe, a former pop idol, leaves her group to pursue acting. As she dives into a new career, she's stalked by an obsessed fan and her own doubts. Things get creepy with a blog that details her life in a scarily accurate way. As Mima descends into a crisis of identity, reality and hallucination blend into a dizzying swirl of horror.
11. "Paprika" (2006)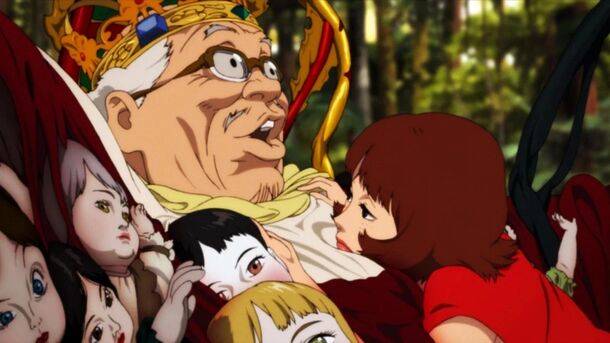 Dr. Atsuko Chiba, a scientist, uses a device called the DC Mini to enter people's dreams and treat their psychological disorders. But when the device is stolen, it wreaks havoc, merging the dream world with reality. As Paprika, her sassy alter-ego, Atsuko races against time to retrieve the DC Mini, all while navigating a surreal landscape of giant toys, parade floats, and doppelgängers.
12. "Anomalisa" (2015)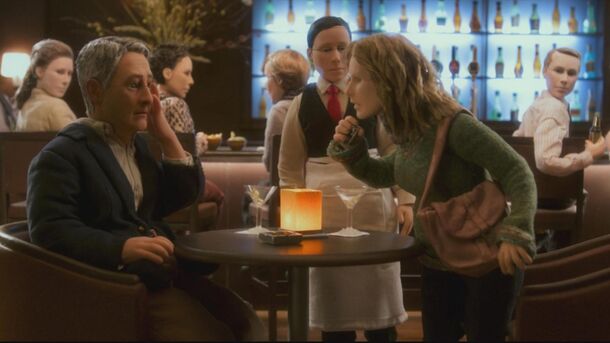 This American stop-motion film follows the mundane life of Michael, a self-help author who perceives everyone around him as having the same, monotonous voice and face. Until he meets Lisa. She's different—her face, her voice, they're unique to him. During a one-night stand, Michael believes he's found a solution to his existential crisis but slowly realizes even Lisa is becoming like everyone else to him.
13. "Laika's Coraline" (2009)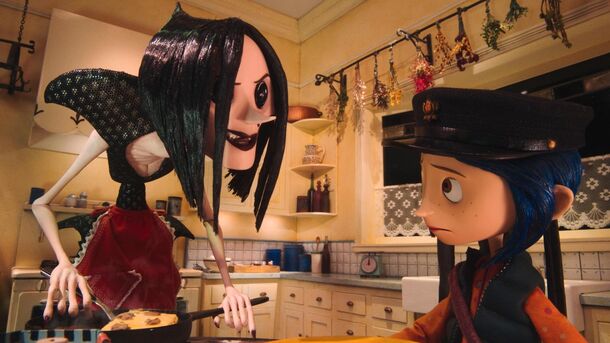 Coraline finds a secret door in her new home that leads her to an alternate reality where her parents are attentive and life seems peachy. However, her 'Other Mother' wants to sew buttons into her eyes to keep her in that world forever. Coraline must then navigate a series of challenges to rescue her real parents and escape the Other World. This one's creepy but in the best way possible.
14. "Tekkonkinkreet" (2006)
Set in the fictional city of Takaramachi, which loosely resembles Tokyo, this anime centers on two orphaned boys, Black and White. They rule the streets, living by their wits and fending off yakuza. But when a businessman and an assassin try to seize their city, the brothers find themselves at odds over how to protect their home—Black wants to fight, while White seeks a more peaceful solution.
15. "My Dog Tulip" (2009)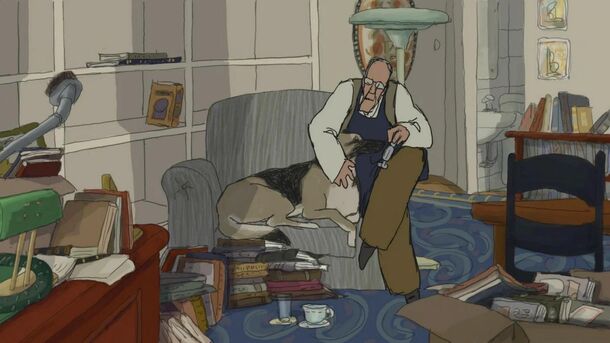 It's a poignant look at a man's relationship with his German Shepherd, Tulip. The story is a series of vignettes that highlight the ups and downs of pet ownership, from bathroom woes to vet visits. It may sound simple, but the film captures the joy of unconditional love between a pet and its owner.