15 Movies Too Odd to Be Mainstream, But Too Good to Miss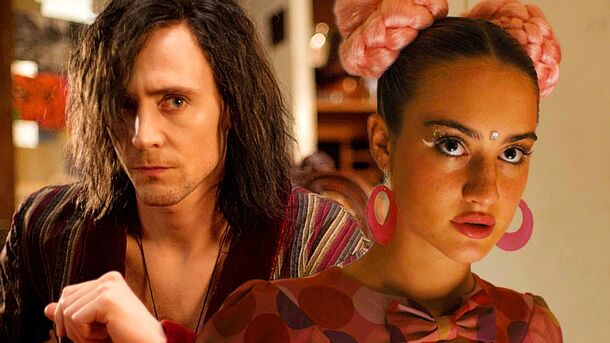 Maybe just call it a guilty pleasure, of sorts?
1. "Primer"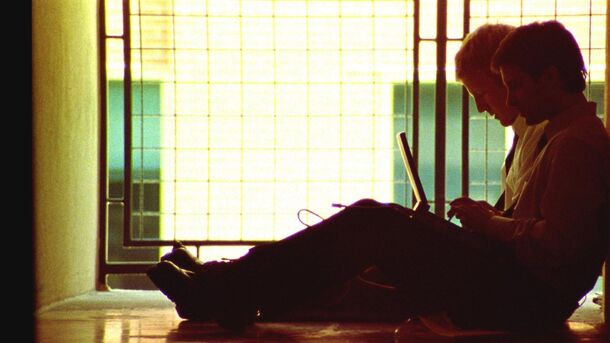 Created on a shoestring budget, "Primer" is a Rubik's Cube of a movie. The protagonists, Aaron and Abe, stumble upon the quintessential DIY time-travel project. Oh, but it's not all fun and games, mate! The intricate loops and timelines are maddening. When you think you've got it, bam! Another timeline. The film ratchets up the complexity like a mathematician going off the deep end. Love it or hate it, you won't be able to forget it. Confused? That's the point.
2. "Under the Silver Lake"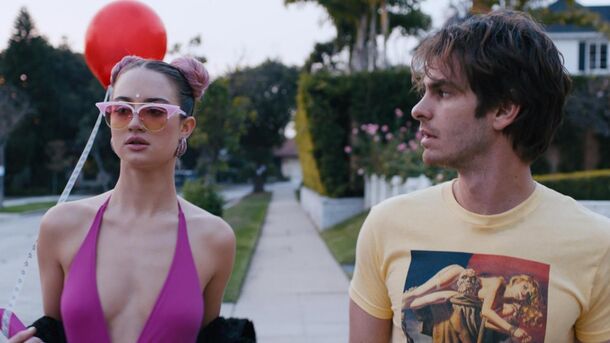 Imagine, just imagine, finding secret messages in pop songs. An everyday slacker, Sam, meets his dream girl. Then she vanishes. What does he do? Embarks on a surreal journey to find her, decoding signs and symbols. Hollywood myths, elite underground parties, and even cereals have a say. It's a mix of absurdity and existentialism served on a platter of vibrant cinematography. Too weird for mainstream? Probably. Too exciting to miss? Absolutely.
3. "Eagle vs Shark"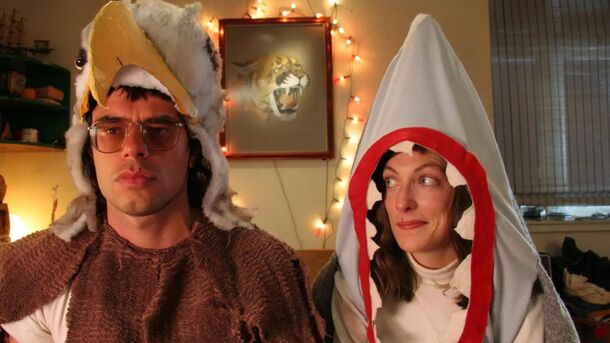 The awkward romance of two misfits. Picture Napoleon Dynamite but dressed in Kiwi attire. Lily, the painfully shy fast-food cashier, crushes on Jarrod, the, um, unique video-game geek. The plot follows their quirky, and often cringeworthy, love escapade. We're talking costume parties, revenge quests, and bizarre family dynamics. It's an off-kilter take on the romantic comedy genre. Sappy? Nope. Oddly endearing? To infinity and beyond.
4. "Timecrimes"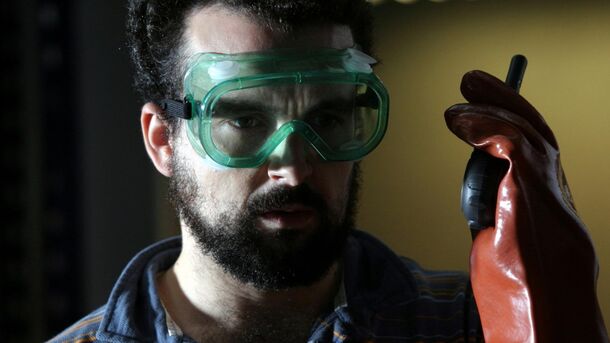 We've got another time travel shindig. But this time, it's a Spanish import. Hector is your average Joe who spots a time machine. Naturally, he takes it for a spin. But get this, every action results in mind-bending complications. Unlike "Primer," it's not that heavy on the science but loaded with suspense and irony. It's like the universe playing a cruel joke on a hapless middle-aged man.
5. "Ink"
The world of dreams and nightmares is more real than you think. Enter "Ink," where Storytellers (the good guys) and Incubi (the baddies) battle over human souls. There's a kidnap, a reluctant hero, and multiple worlds at stake. The aesthetic? A grim fairy tale spiced with futuristic touches. How do you root for a hero who's as flawed as they come? The movie tosses the question and leaves it hanging like a tantalizing piece of forbidden fruit.
6. "Coherence"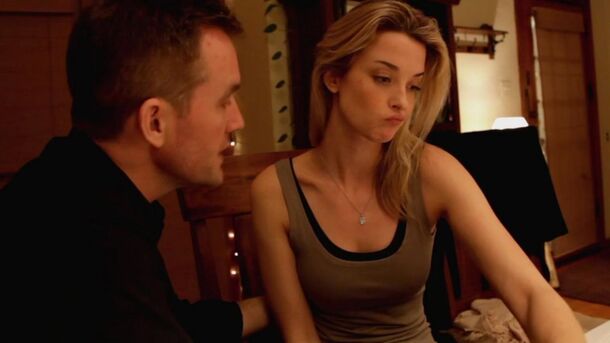 A casual dinner party morphs into a sci-fi bonanza. The cause? A comet passing overhead. Friends are suddenly suspicious of each other as alternate realities merge. Who's who? Hell if I know! It's not your regular chit-chat over wine; it's a cosmic-scale "Clue" game. You'll second-guess everything, including the laws of physics. It's a 10/10 recommend for those who love their fiction served with a side of brain-teasing.
7. "Brick"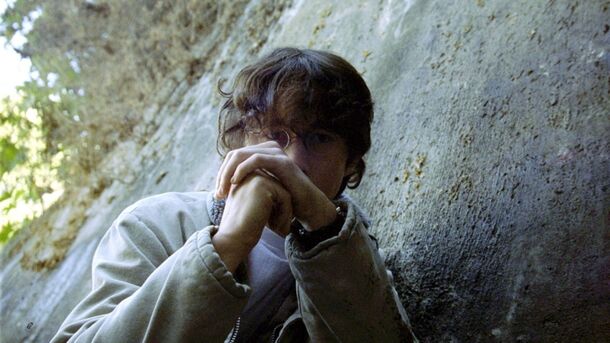 High school drama on steroids. A neo-noir murder mystery where teenagers speak like Humphrey Bogart. Our detective, Brendan, is on the hunt for the killer of his ex-girlfriend. It's got shadowy alleys, coded lingo, and concealed motives—all within the walls of a high school. It's a pocket-size "Chinatown" with lockers, exams, and a young, angsty Joseph Gordon-Levitt.
8. "Being John Malkovich"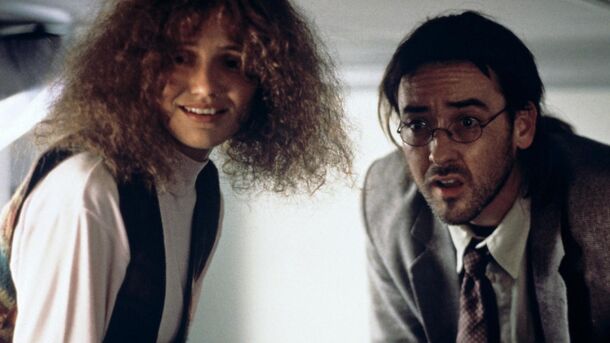 Puppeteer Craig Schwartz stumbles upon a portal into John Malkovich's mind. For 15 minutes, he can see and feel what Malkovich does. Sounds cool? Until you get dumped beside the New Jersey Turnpike. It's metaphysics, identity crisis, and celebrity culture all rolled into one surreal bundle. When does a person stop being themselves? The movie leaves that door wide open.
9. "Upstream Color"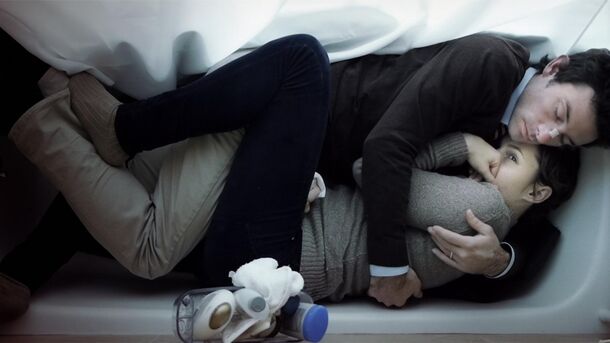 Shane Carruth is back at it again! This time, we're dealing with a parasite that links people together. Victims are lured into a life cycle of—wait for it—orchids and pigs. Yes, you read that correctly. Two individuals, Kris and Jeff, navigate this bizarre world trying to piece together their fragmented lives. It's poetic, it's abstract, and it's a shot of pure cinematic espresso. Confusing? Totally. Memorable? Unquestionably.
10. "The Fall"
A paralyzed stuntman (Lee Pace) narrates an epic tale to a young immigrant girl in a 1920s hospital. The story, set in exotic locations, is nothing short of a visual spectacle. But here's the kicker: it's not all fantasy. The lines blur between storytelling and the cruel reality of the characters' lives. The result? A masterpiece in modern-day myth-making. To call it just a film would be an actual, honest-to-God understatement.
11. "The Lobster"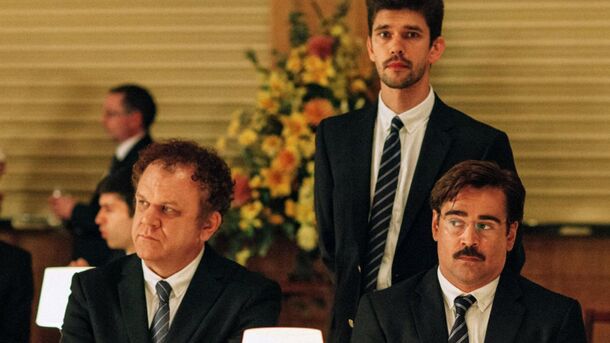 Ever worried about ending up alone? In this universe, you literally turn into an animal if you don't find a mate within 45 days. Our protagonist, David, chooses the life of a lobster. But ah, the twist! He finds love in the most anarchic manner possible. It's a quirky satire on society's obsession with relationships. Is being alone really that bad?
12. "Only Lovers Left Alive"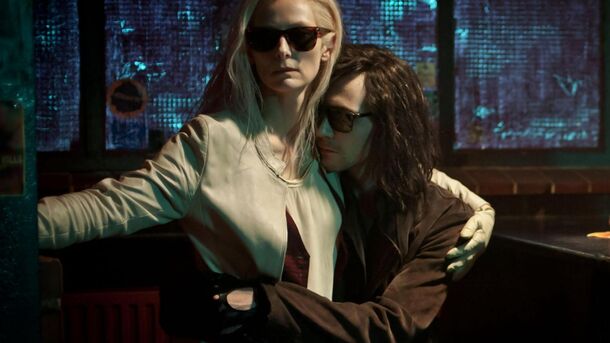 Let's talk vampires—but not the Twilight variety. Adam and Eve are centuries-old vampires living in modern-day Detroit and Tangier. Forget the fangs and capes; it's all about existential crises and cultural musings here. They're the hipsters of the undead world, mourning the loss of quality in everything from music to blood. It's a love story, sure, but one steeped in ennui and art. If vampires listened to indie rock, this would be their jam.
13. "The Fountain"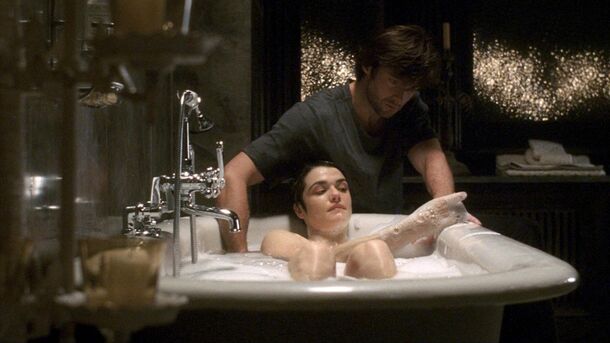 Strap on your thinking caps. We're dealing with three timelines: a conquistador seeking the Fountain of Youth, a scientist trying to cure his wife's cancer, and a space traveler heading toward a dying star. It's a smorgasbord of love, mortality, and cosmic insignificance. All timelines are interconnected, but how? That's the beauty (or curse) of this film. Like a beautiful riddle, it unravels but never completely solves.
14. "A Scanner Darkly"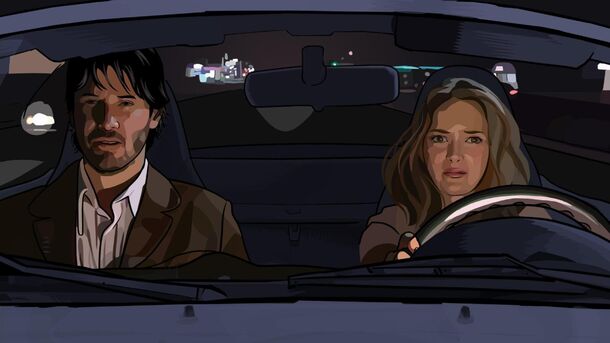 In a future America, undercover agents scan the populace for drug use. One such agent, Bob Arctor, finds himself split between his job and his drug-addicted alter ego, Fred. Yeah, it's as mind-boggling as it sounds. Adapted from Philip K. Dick's novel, the film employs a unique rotoscope animation style.
15. "Mulholland Drive"
We just can't leave out David Lynch now, can we? Set in Hollywood, the film dabbles in the eerie, the romantic, and the utterly perplexing. Betty, an aspiring actress, and Rita, an amnesiac, try to unravel a dark mystery. But nothing is straightforward in Lynch's world. It's like a puzzle with missing pieces, each one leading you down a darker alley of the subconscious.