15 Must-Watch Tom Selleck Movies for Blue Bloods Fans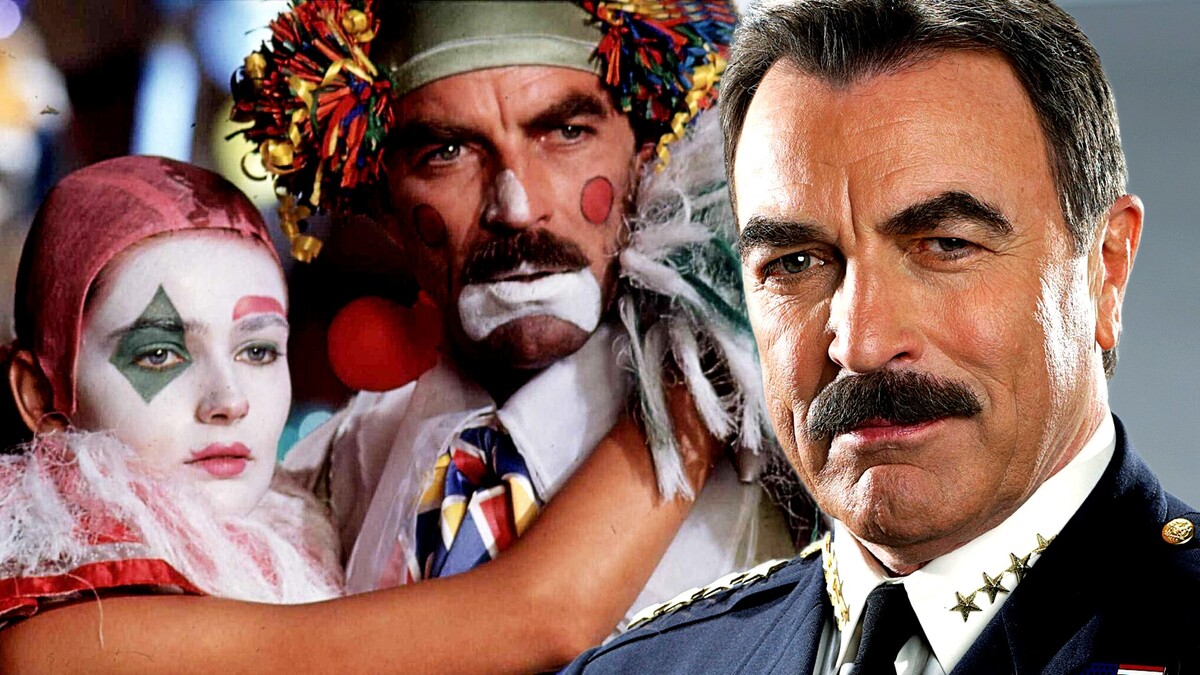 The wait for "Blue Bloods" season 14 will be a long one, given WGA & SGA strikes.
Luckily, we got something almost every "Blue Bloods " fan (hopefully) will enjoy as much as the Selleck-starring series.
1. "An Innocent Man" (1989)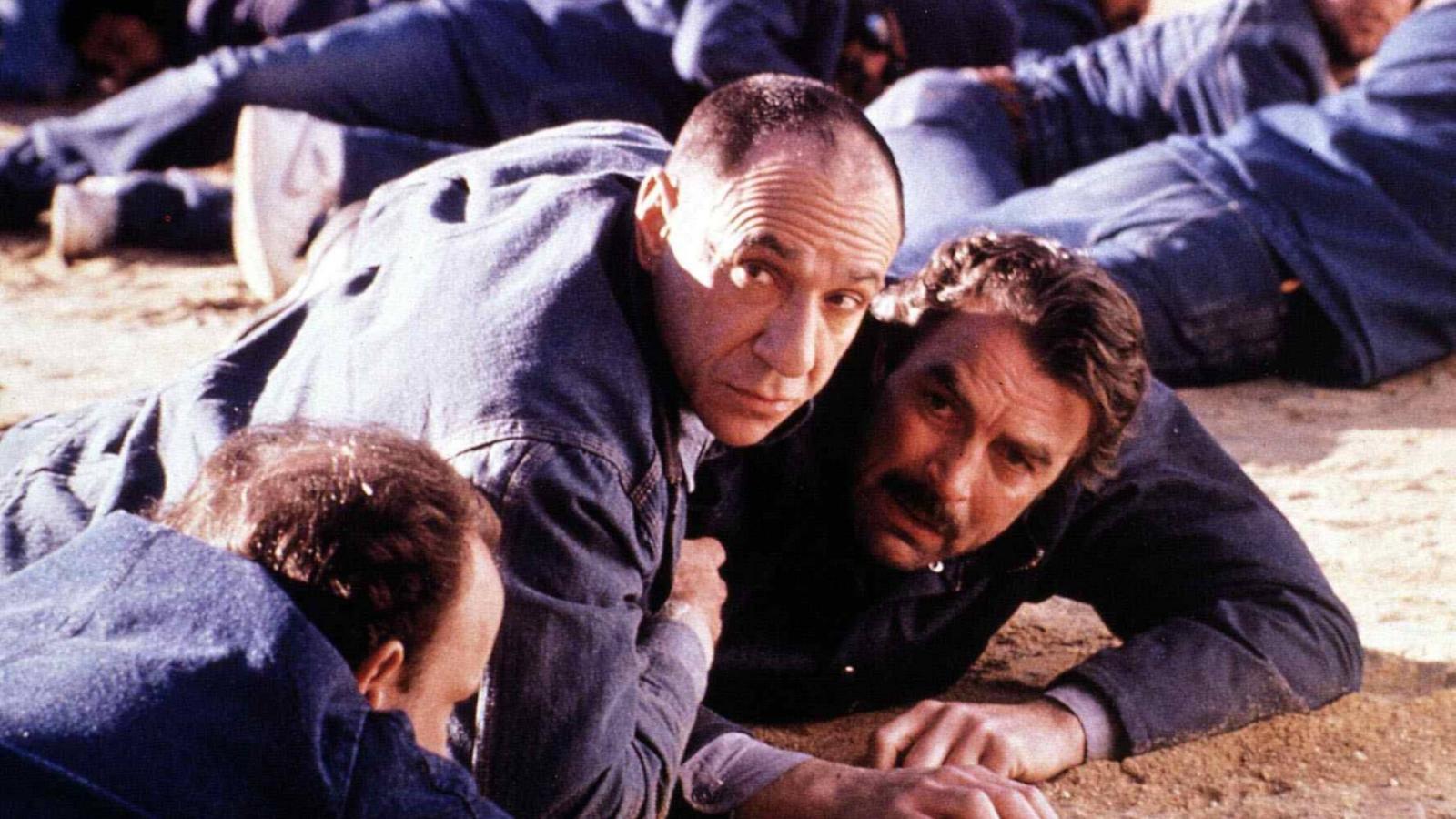 Tom Selleck swaps his police commissioner hat for that of an everyday Joe named Jimmie Rainwood. Wrongly accused due to a drug bust gone horribly wrong (thanks to a couple of corrupt cops), Jimmie lands in the slammer. Inside, he befriends a fellow inmate and learns the ropes of prison life – the brawls, the politics, you name it. Slowly but surely, he becomes a part of a prison break plan.
2. "Quigley Down Under" (1990)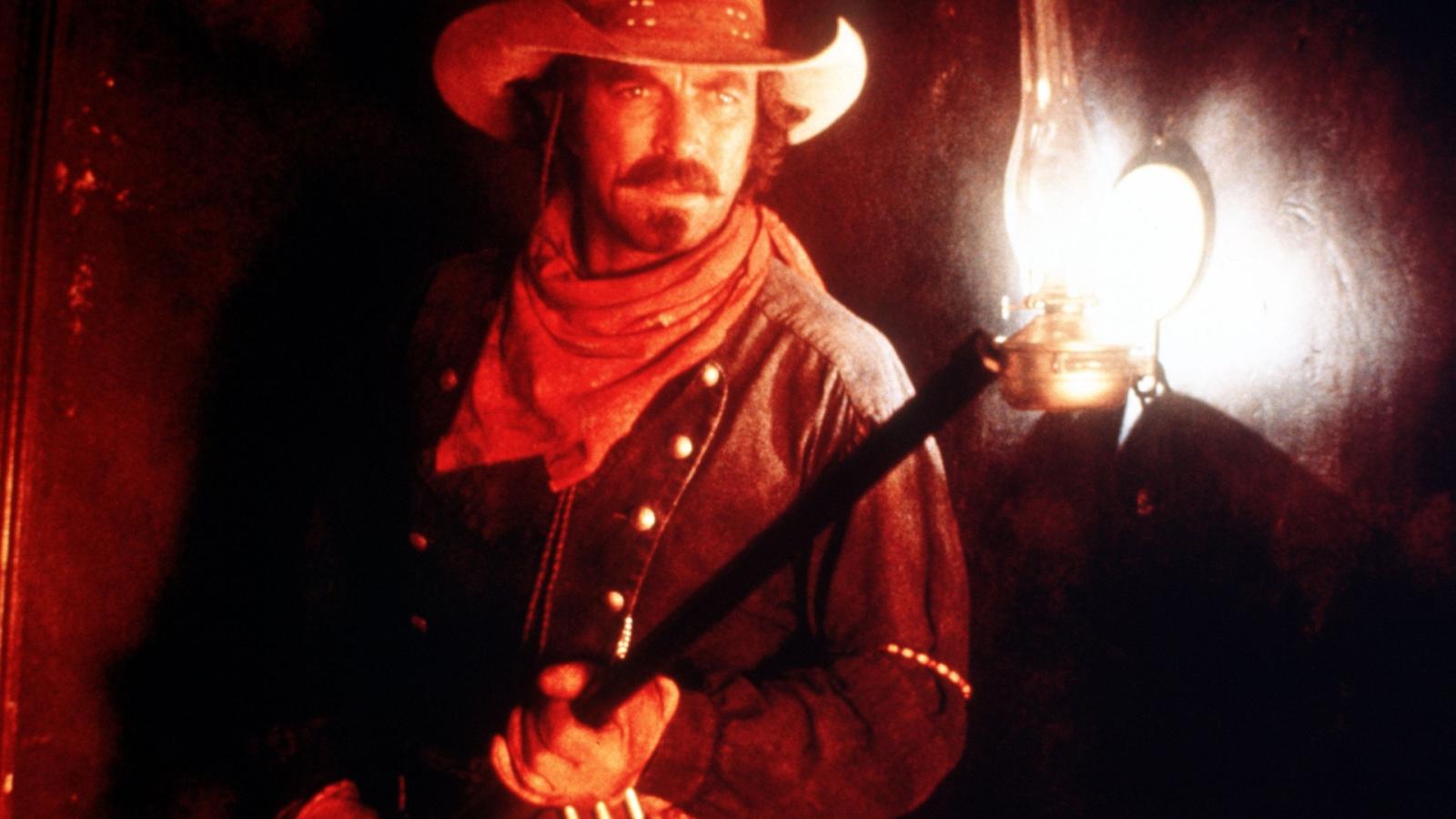 Selleck is Matthew Quigley, a sharpshooter from America who travels Down Under to take a job offered by Australian rancher Elliott Marston. But it ain't all kangaroos and sunshine. Turns out, Marston wants Quigley to kill off the Aboriginal population. Uh, no thanks. Quigley rebels, gets left for dead in the Outback but is saved by an Aboriginal woman. Together they gear up for a classic Wild West showdown – except, you know, in Australia.
3. "Her Alibi" (1989)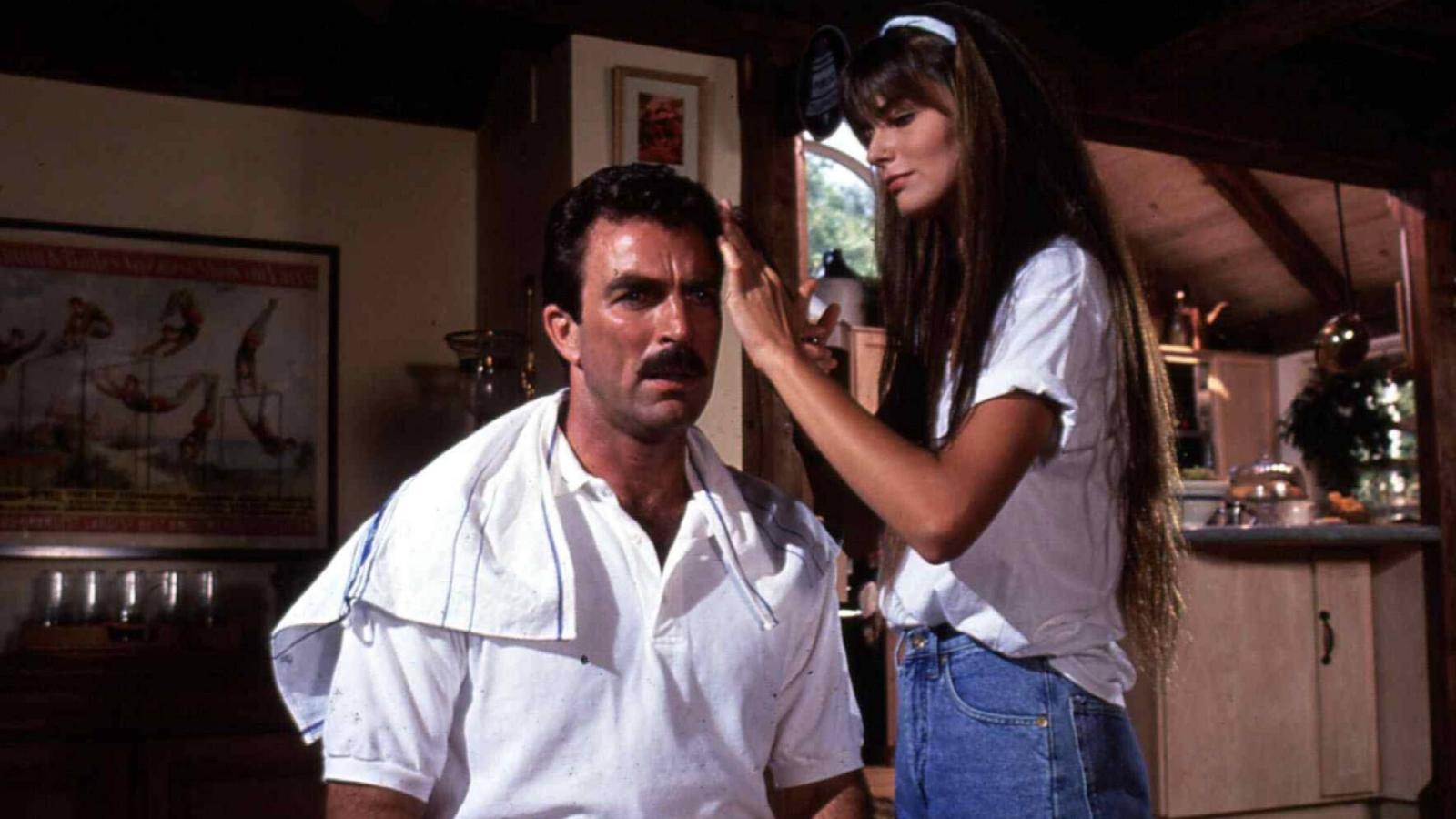 Selleck plays Phil Blackwood, a mystery novelist in a rut. Desperate for inspiration, he becomes enchanted by Nina, a mysterious Romanian woman accused of murder. Phil's so smitten that he provides her with – yep, you guessed it – an alibi. She moves in with him, and he thinks he's hit the creative jackpot. But then strange accidents start happening around the house, and Phil can't shake the thought: Is Nina actually a killer?
4. "High Road to China" (1983)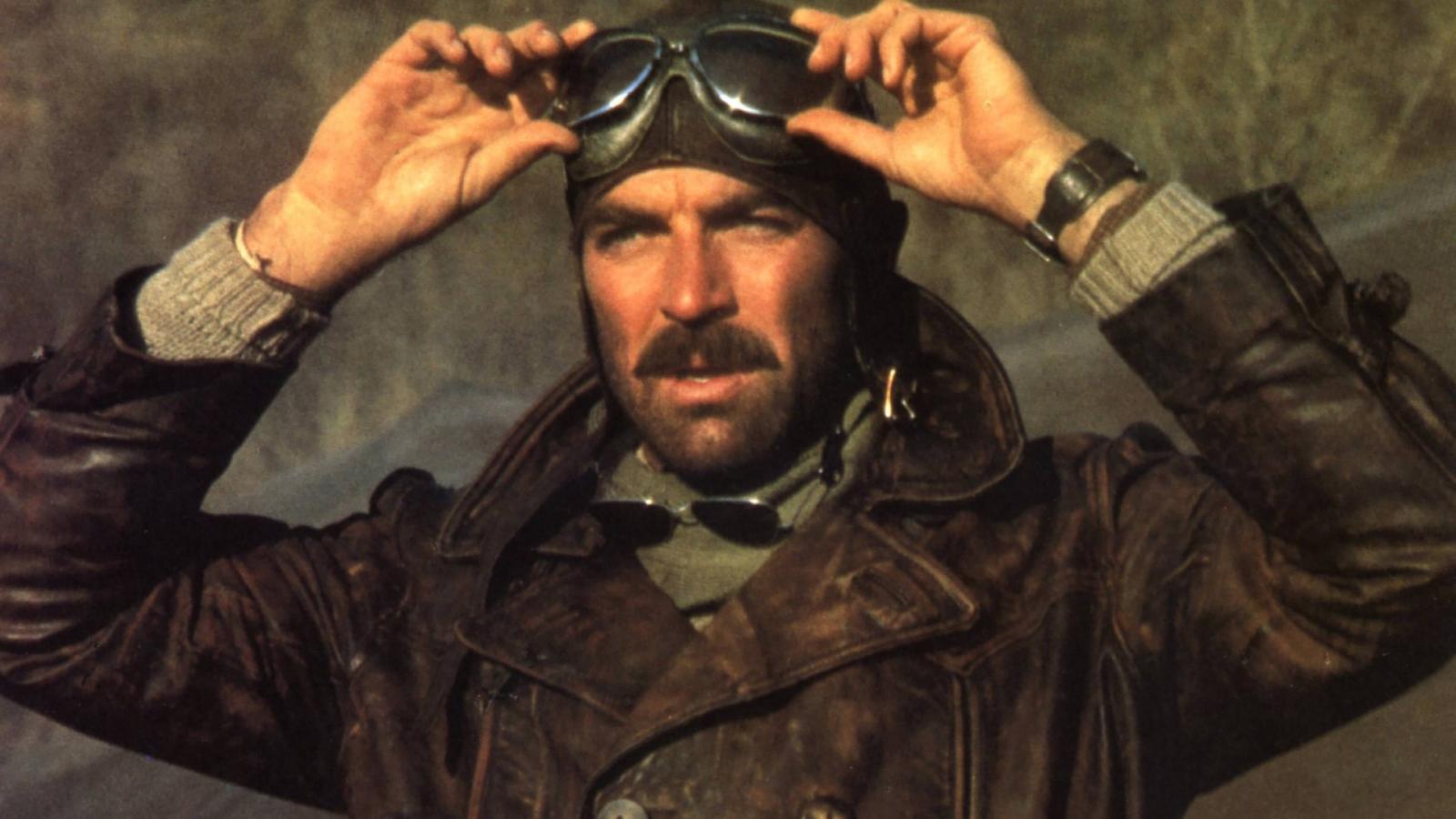 Tom Selleck is Patrick O'Malley, a World War I pilot-for-hire. He's recruited by Eve Tozer, a heiress looking for her missing father Bradley in Asia to secure her inheritance. It's 80s adventure at its finest: a journey through treacherous terrains, some aerial dogfights thrown into the mix just to keep us viewers entertained, and even a bit of romance between O'Malley and Eve. They finally locate Bradley in a remote village in China, but, of course, their problems are far from over.
5. "Lassiter" (1984)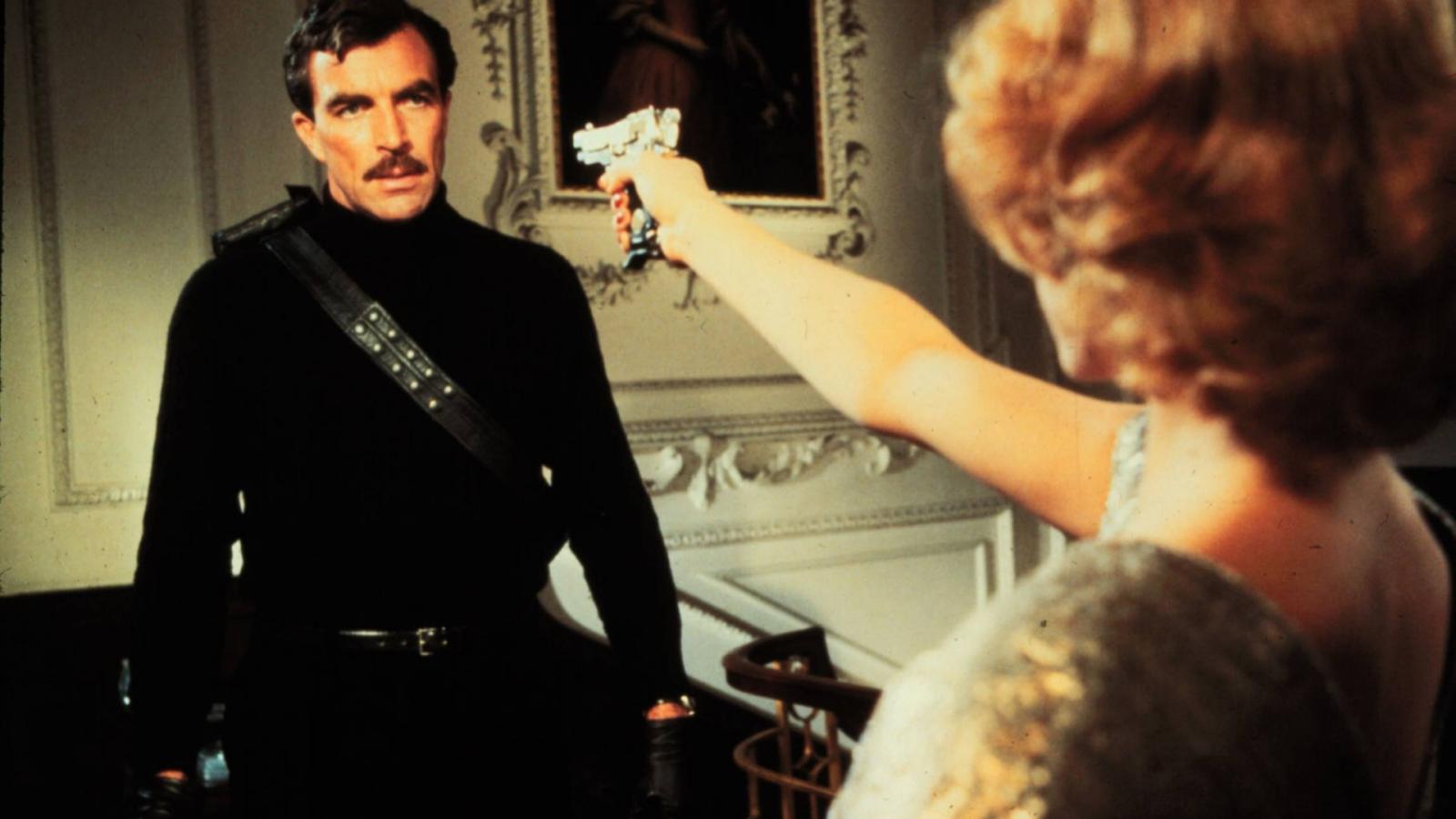 Enter Nick Lassiter, a suave jewel thief in pre-WWII London. Selleck's character gets caught between a rock and a hard place when he's blackmailed by the FBI and British intelligence to steal Nazi diamonds. No biggie, right? Lassiter reluctantly agrees and employs a series of disguises and tricks to infiltrate the German embassy. That's when his trouble's just getting started.
6. "The Shadow Riders" (1982)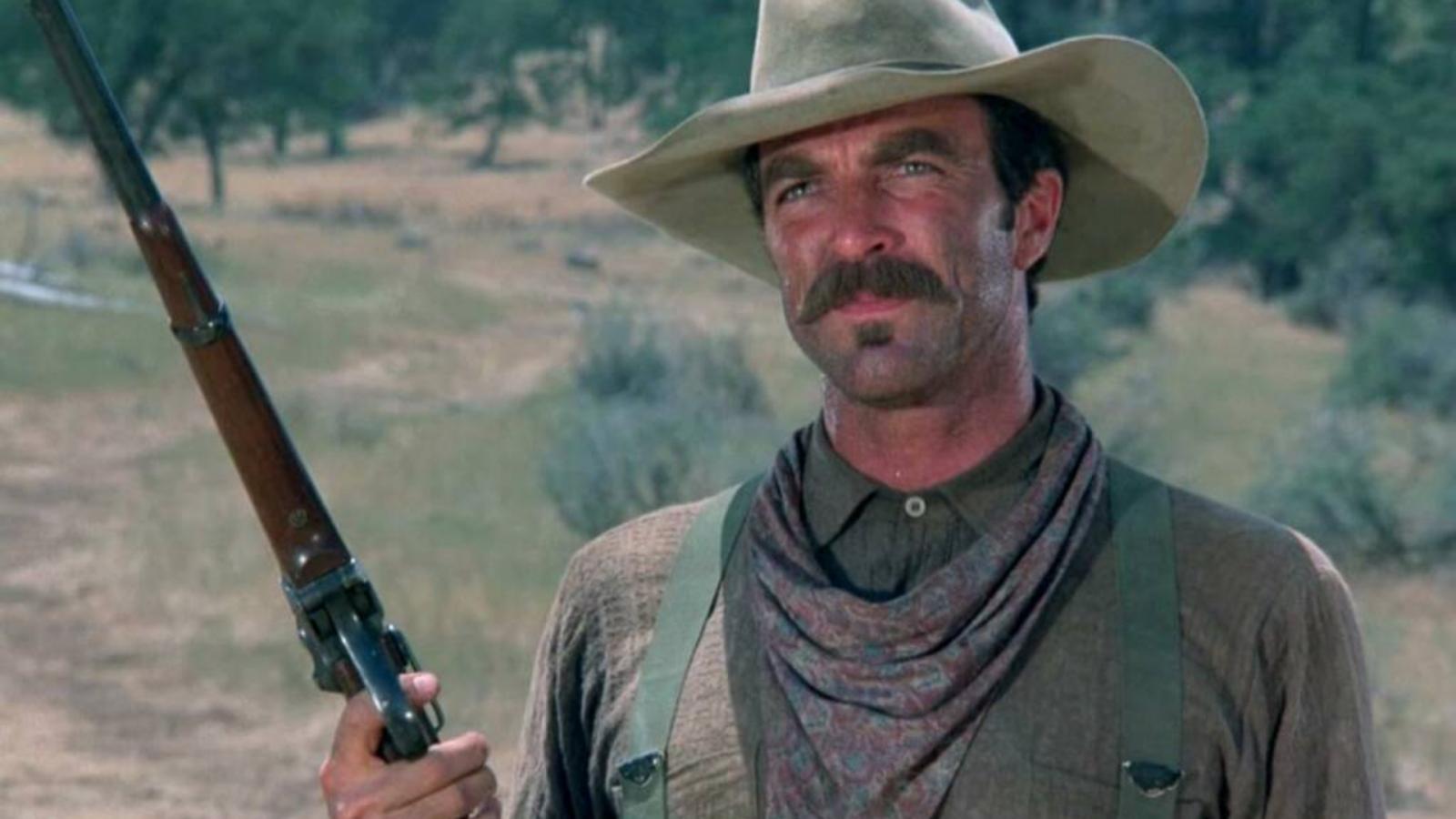 Selleck plays Mac Traven, a Civil War vet who joins forces with his brother Dal, played by Sam Elliott (and if this cast alone isn't enough to sell this movie to you, I don't know what is). The brothers head home, but face some grim news. Their family has been kidnapped by a band of rebels. They set out on a rescue mission that takes them all the way to Mexico. Along the way, they encounter gunfights, shady villains, and, of course, those lovely Southern belles.
7. "Concrete Cowboys" (1979)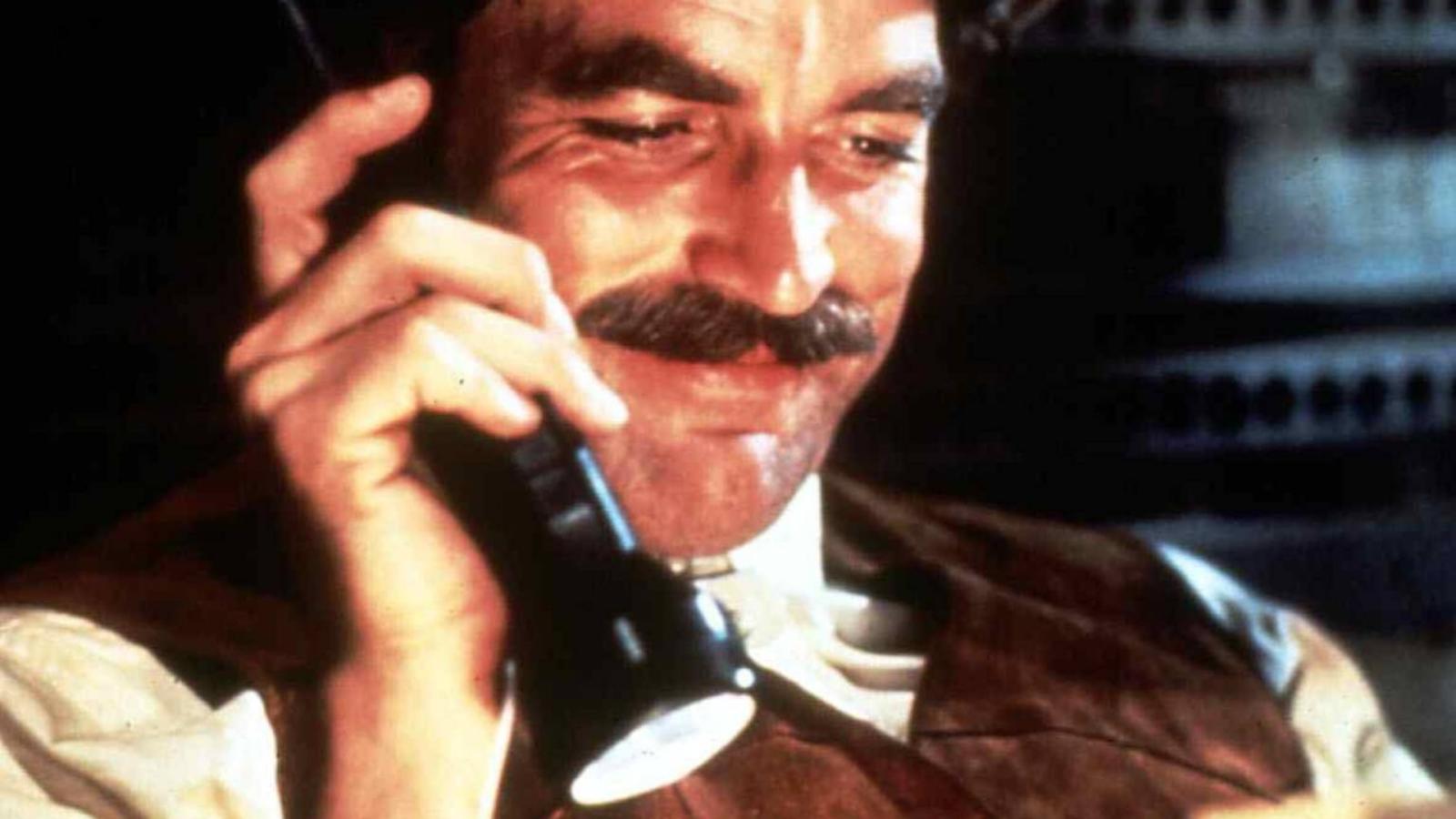 Who says you can't be a cowboy in the big city? Selleck and Jerry Reed star as J.D. and Will, two modern-day cowboys who swap their horses for motorcycles and head to Nashville. Initially, they aim to find work as singers, but end up neck-deep in a missing persons case, complete with honky-tonk bars, showdowns, and a search for a hidden stash of money.
8. "Runaway" (1984)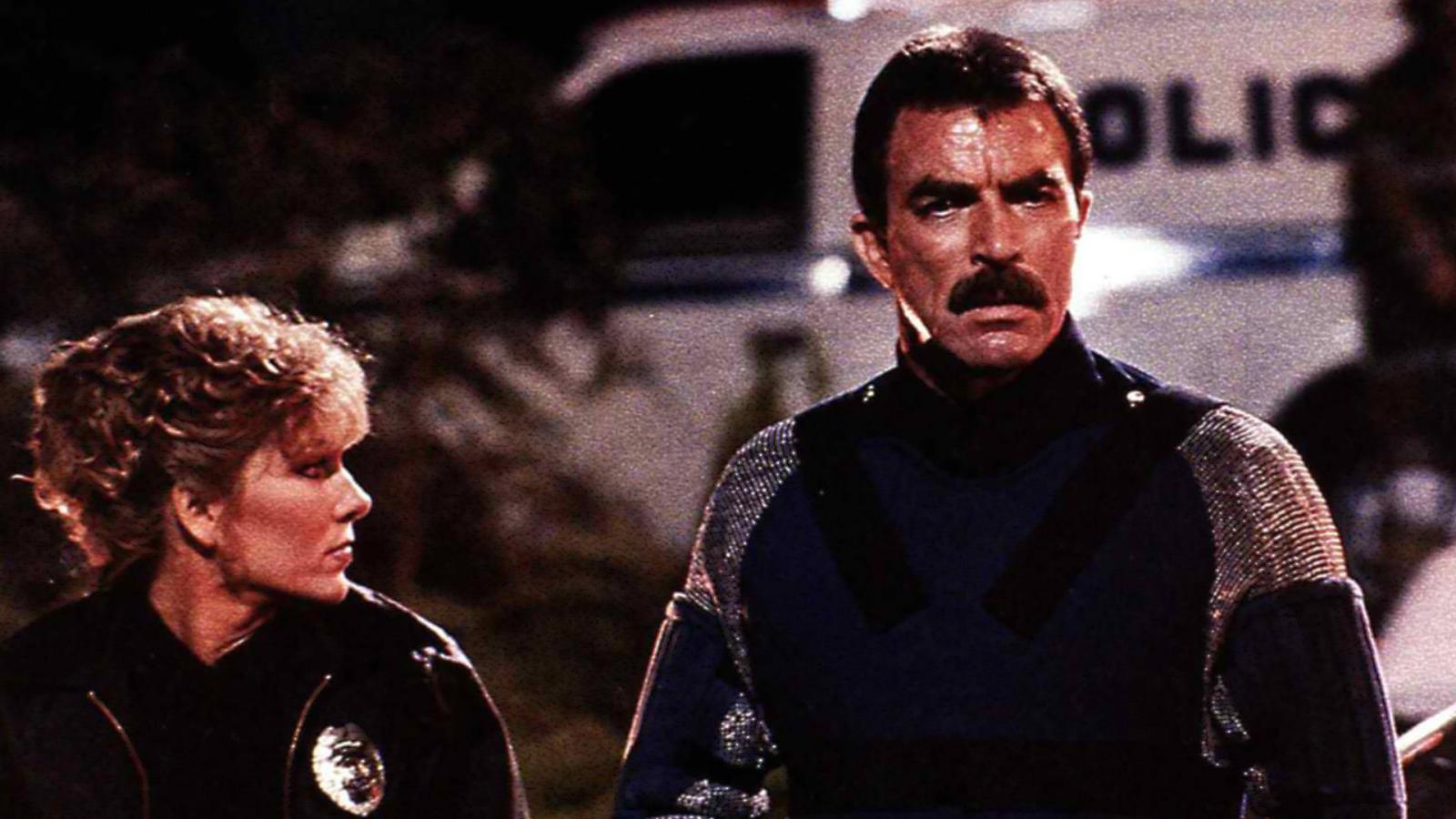 Tom Selleck plays Jack Ramsay, a cop who specializes in malfunctioning robots. When a rogue engineer starts weaponizing robots, it's up to Ramsay and his new partner Thompson to stop the chaos. This movie has it all – robot spiders, heat-seeking bullets, and some nifty futuristic tech. As Ramsay dives deeper into the case, he realizes it's personal; the engineer is out for revenge against him. It's like "RoboCop" meets "Die Hard," Selleck style.
9. "Daughters of Satan" (1972)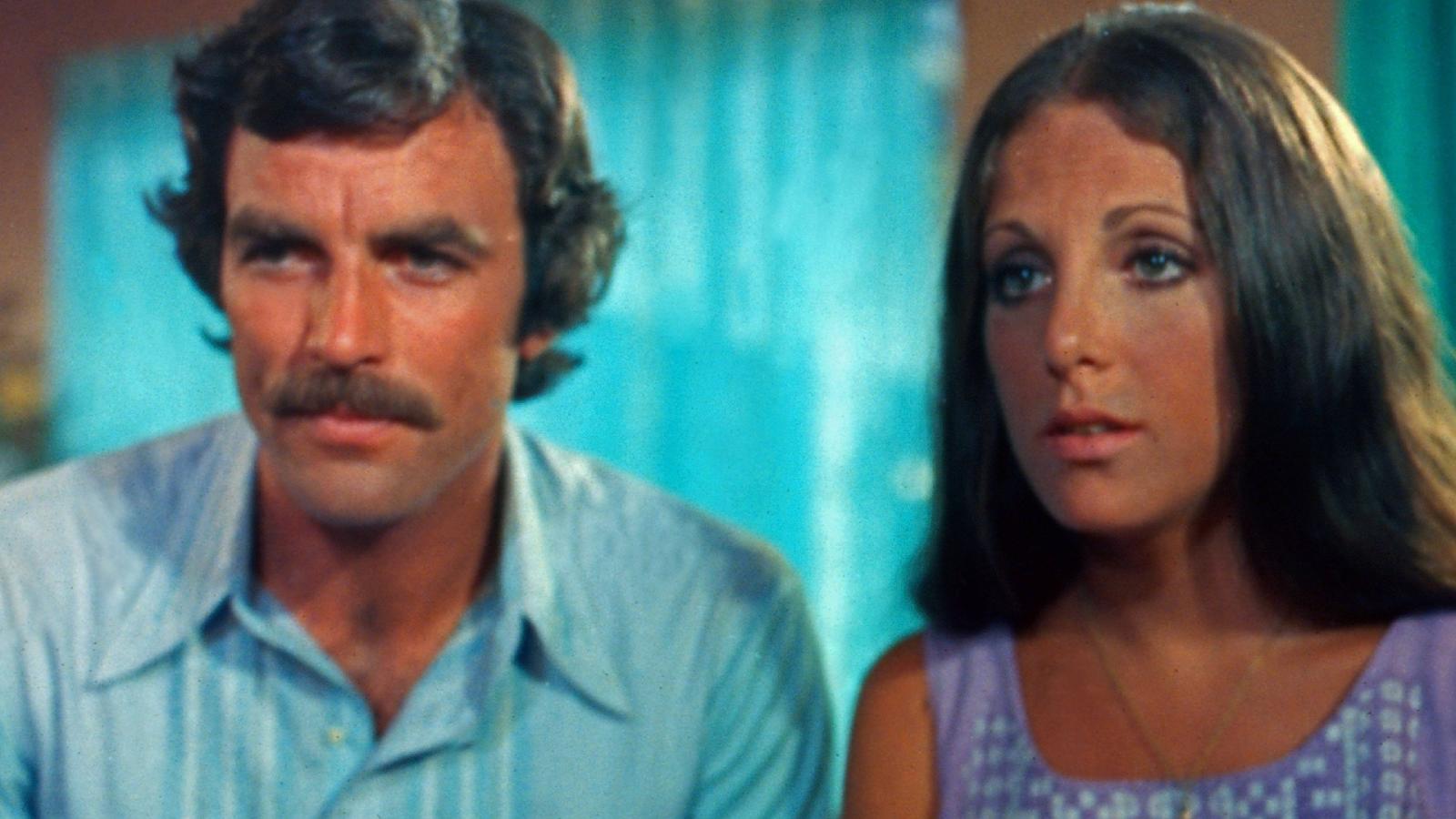 In one of his earliest roles, Selleck plays James Robertson, an art dealer who buys a painting of a witch being burned at the stake because it eerily resembles his wife, Chris. Bad idea. The painting curses Chris, and she starts showing increasingly strange behavior. James realizes he's caught in an ancient witches' coven plot.
10. "Open Season" (1996)
Selleck is a TV advertising exec named Joe who loses his job to a computer (sounds relatable enough in 2023's AI era, right?). Instead of sulking, he teams up with his pal to exact revenge. They hatch a plan to rob the bank's computers (ah, the '90s and their tech!) but find themselves embroiled in more danger than they bargained for.
11. "Last Stand at Saber River" (1997)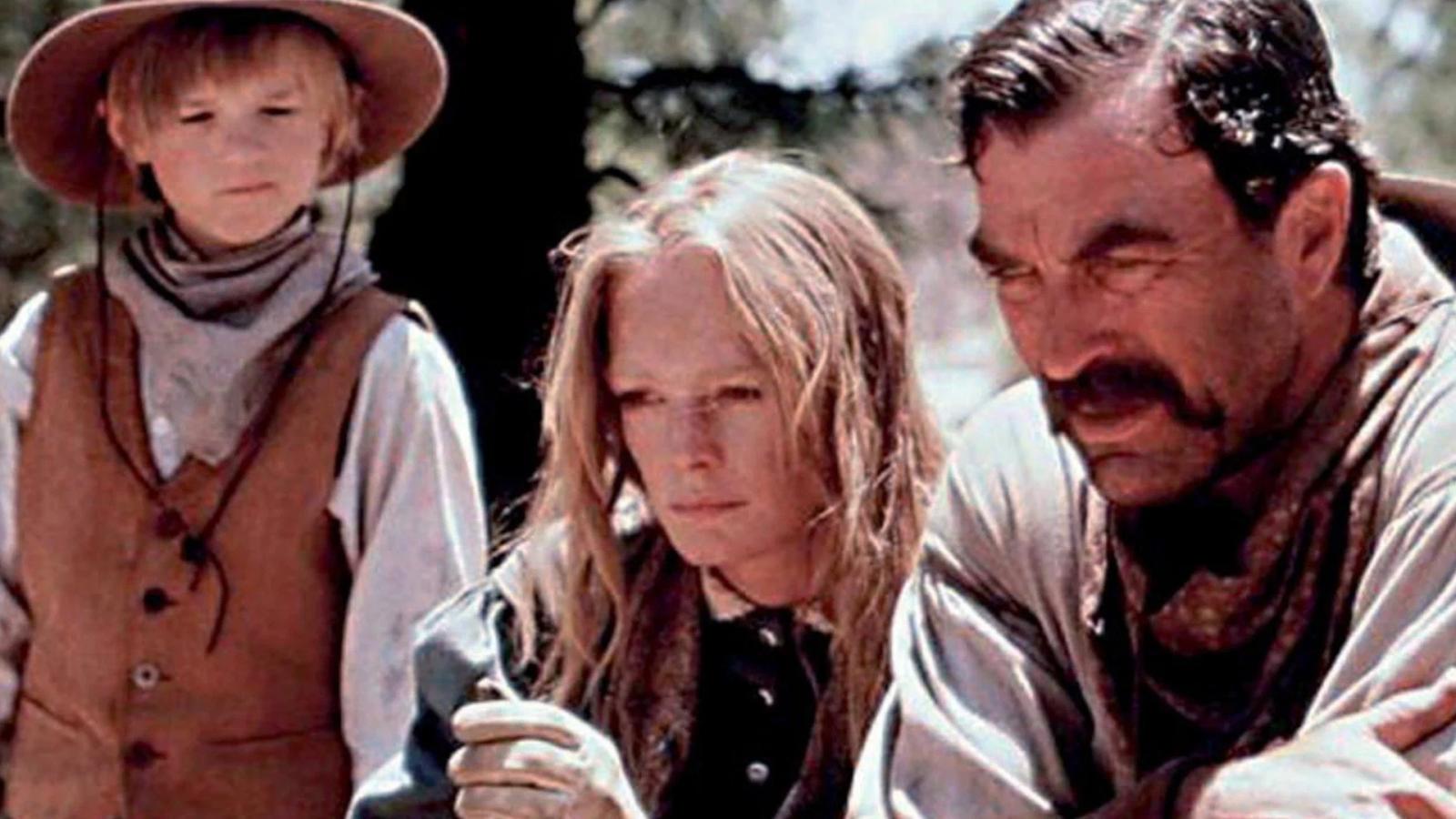 Selleck is Paul Cable, a Confederate soldier returning home post-Civil War. Home isn't what it used to be – Union sympathizers have taken over his land. Tensions rise, bullets fly, and Cable has to defend his home and family. The classic Western drama unfolds with gunfights and moral dilemmas aplenty.
12. "Broken Trust" (1995)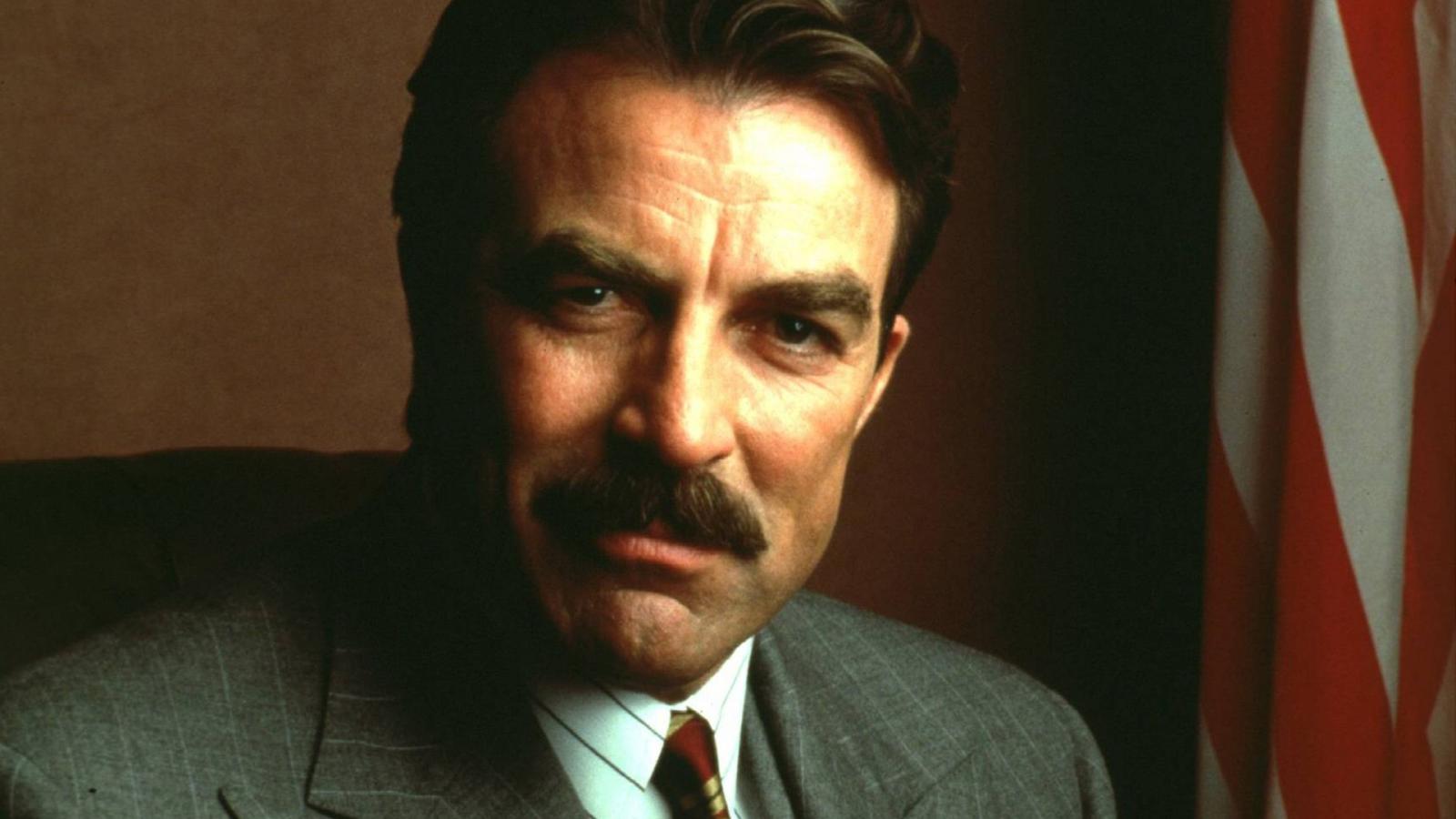 Selleck is Judge Timothy Nash, caught up in a corruption investigation involving his colleagues. He's forced to go undercover and work with the FBI to expose the dirty dealings. The stakes go through the roof as Nash must make choices that could ruin his career and friendships. Can Judge Nash actually bring justice without destroying his life? That's the question.
13. "Crossfire Trail" (2001)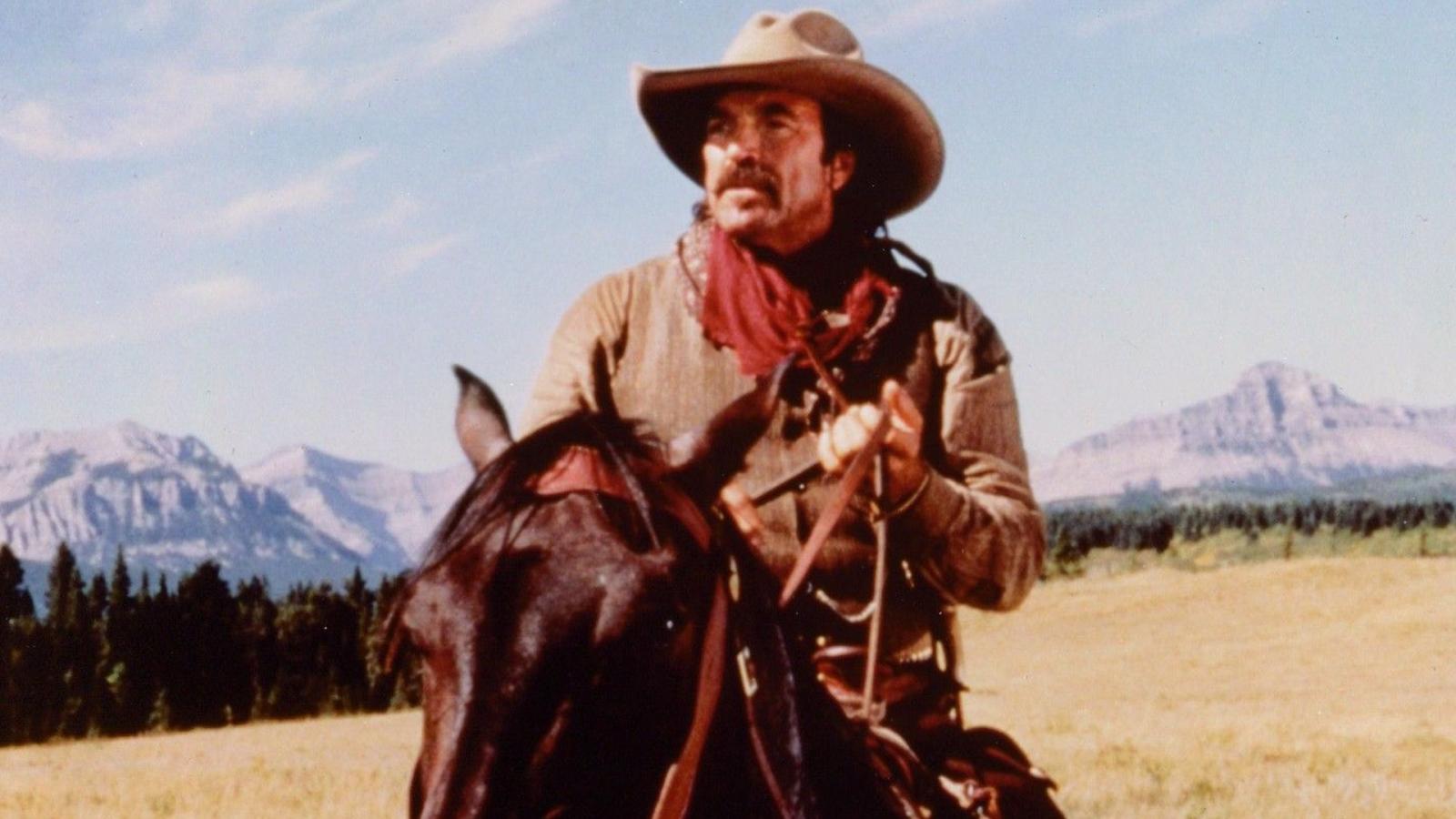 Selleck's back in the saddle as Rafe Covington, who promises his dying friend that he'll take care of his wife and ranch. Easier said than done. A local land baron has his sights set on the ranch and isn't afraid to play dirty. Covington, being the brave cowboy he is, defends the ranch with his pals in a classic cowboy movie-style showdown.
14. "Reversible Errors" (2004)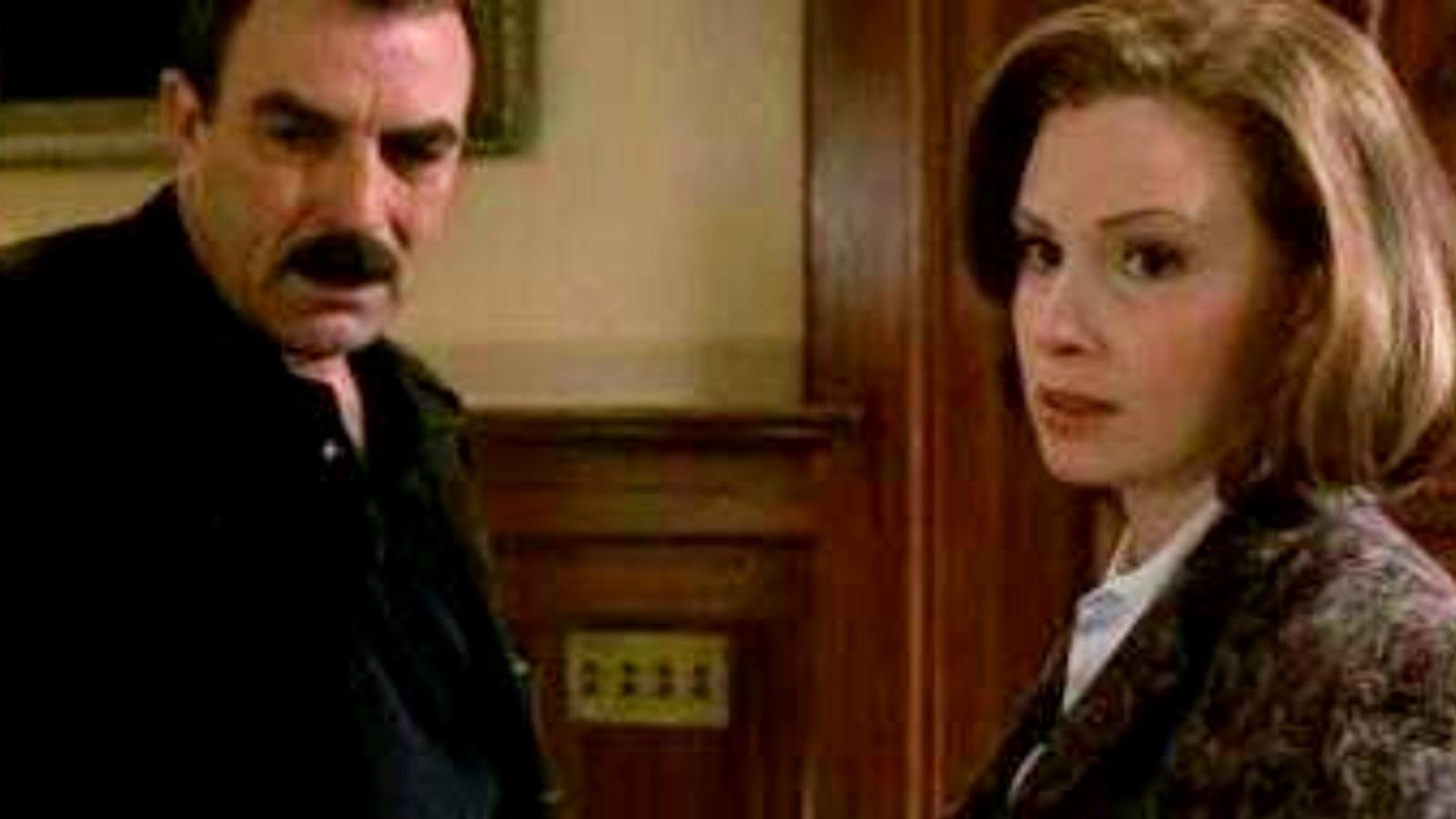 Based on a Scott Turow novel, Selleck plays Arthur Raven, a corporate lawyer suddenly dragged into a decade-old triple-murder case. He's tasked with representing the convicted felon during the appeal process. But the deeper he digs, the more complicated the case gets. Is his client really innocent, or is Arthur fighting a losing battle?
15. "Ike: Countdown to D-Day" (2004)
A different kind of role for Selleck, he portrays General Dwight Eisenhower during the stressful days leading up to D-Day. While it's a war movie, the focus is less on the battlefield and more on the conference rooms and Eisenhower's internal struggles. The clock's ticking, the allies are restless, and the weight of the world is on Ike's shoulders.