15 Television Series Adapted from Best-Selling Novels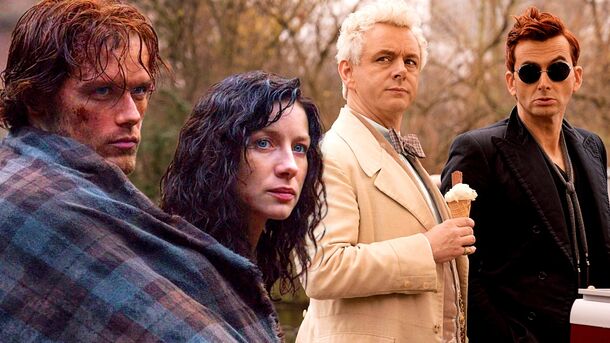 These shows took the essence of some of the best page-turners and spun them into binge-worthy series.
1. "Game of Thrones "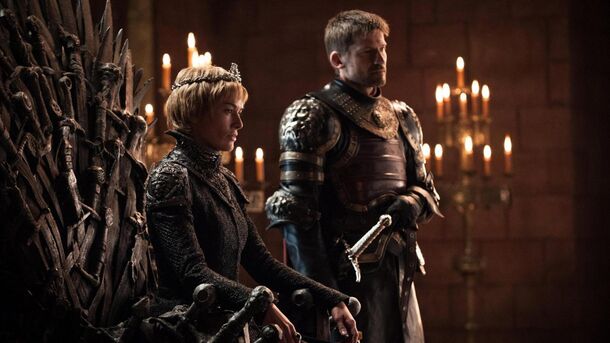 Based on George R.R. Martin's wildly popular series "A Song of Ice and Fire," "Game of Thrones" is nothing short of a television phenomenon. We're thrown into the fictional continents of Westeros and Essos where noble families vie for control over the Iron Throne and the Seven Kingdoms of Westeros. It's a tale brimming with power struggles, betrayals, and unforeseen alliances. The Stark family, ruling the cold, northern region, finds themselves entwined in political strife with the likes of the opulent Lannisters and ambitious Baratheons. There are battles, plot twists, and mythical creatures like dragons brought to life by Daenerys Targaryen, an exiled princess determined to reclaim her family's throne.
2. "Big Little Lies"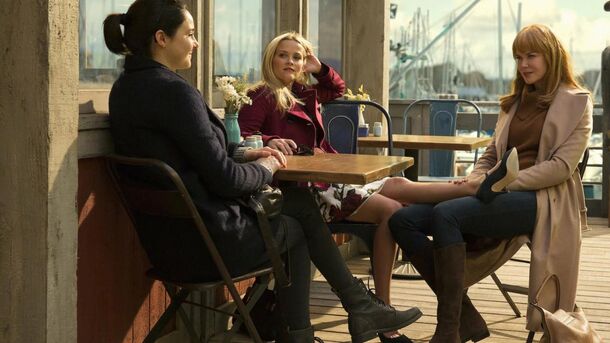 A picturesque Monterey setting, affluent families, and a murder mystery unearthing secrets – that's "Big Little Lies" for you, adapted from Liane Moriarty's novel. We're introduced to Madeline, Celeste, and Jane – three women with seemingly perfect lives until a murder shakes their coastal town. The series peels back layers revealing struggles with domestic abuse, infidelity, and the pressures of parenting. Each character, intricately crafted, unveils profound complexities echoing the novel's psychological depth.
3. "The Handmaid's Tale"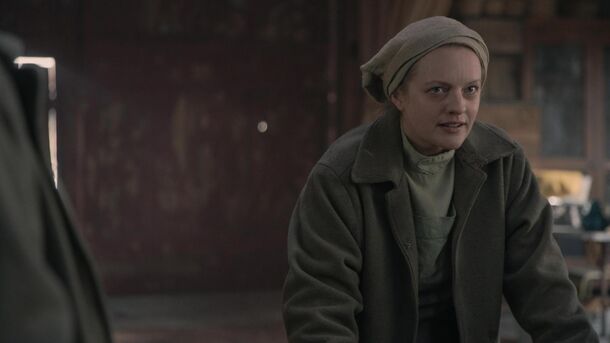 Margaret Atwood's novel unfolds a dystopian world in the TV adaptation, where fertility is scarce, and women's rights are stripped away in the Republic of Gilead. Women like Offred, once free, now serve as "Handmaids," forced to bear children for the upper-class "Commanders" and their wives. The tale is harrowing and visceral, delving into Offred's life as she grapples with memories of a time before Gilead, where she had a family, identity, and freedom.
4. "Outlander"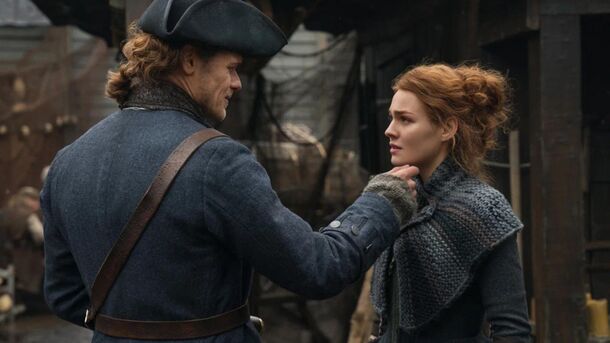 Claire Randall, a 20th-century former nurse, finds herself mysteriously transported to 1743 Scotland in this adaptation of Diana Gabaldon's book series. Now, if getting thrust into a turbulent and violent time wasn't enough, Claire also finds herself tangled in romance with a dashing Highland warrior, Jamie Fraser. Together, they navigate war, time, and heart-wrenching choices.
5. "Sherlock"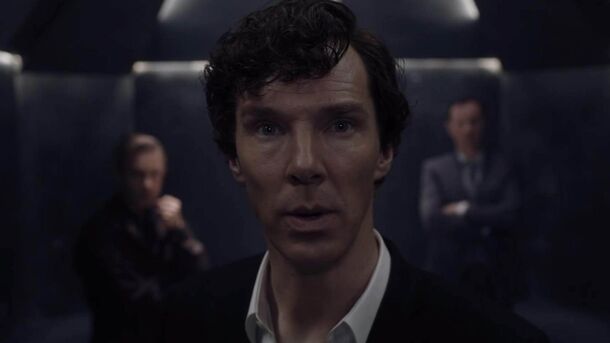 Arthur Conan Doyle's iconic detective is reimagined in the bustling, modern-day London in "Sherlock." Benedict Cumberbatch 's portrayal of Sherlock Holmes brings a fresh, yet faithful, take on the detective's razor-sharp intellect and enigmatic character. With Dr. John Watson by his side, they tackle London's most puzzling crimes. Moriarty, the show's chilling antagonist, elevates the stakes, weaving psychological intrigue into the intricate plots of each episode.
6. "Dexter"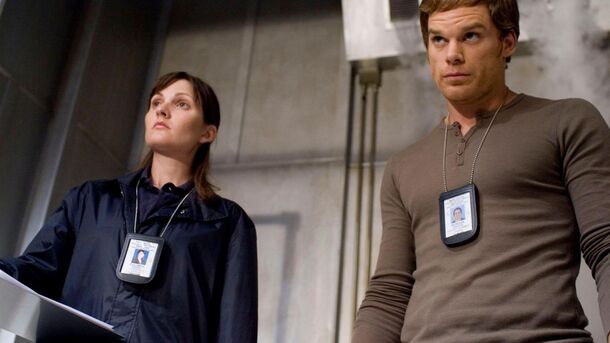 Welcome to Miami, where Dexter Morgan works as a forensic expert for the police department. However, Dexter harbors a dark secret: he's a serial killer who targets other killers. Adapted from Jeff Lindsay's "Darkly Dreaming Dexter," the series offers a chilling glimpse into Dexter's double life, the code instilled by his adoptive father, and his struggle with his sinister urges. Every crime scene, every kill, unravels the enigma that is Dexter.
7. "The Witcher "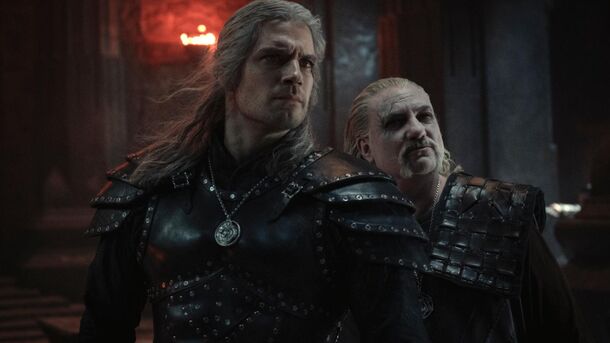 Adapted from Andrzej Sapkowski's novels, "The Witcher" serves a dark and mystical world where Geralt of Rivia, a monster hunter, grapples with destiny, morality, and the intricate dance between good and evil. Toss in Yennefer, a powerful sorceress with a tumultuous past, and Ciri, a young princess with a mysterious destiny; you have a magical brew of complex characters, formidable creatures, and enchanted landscapes.
8. "13 Reasons Why"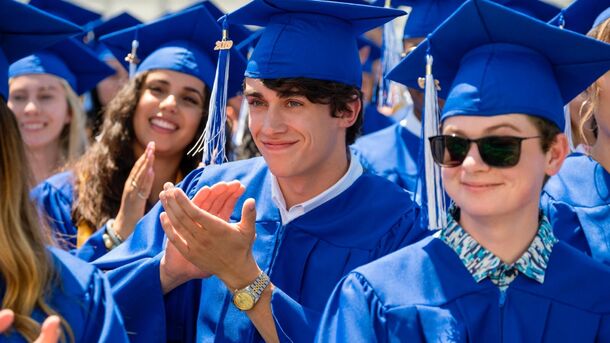 Hannah Baker's suicide shocks her small town, but the discovery of cassette tapes revealing the 13 reasons behind her death unfolds an intricate narrative of bullying, betrayal, and the consequences of indifference. Each tape, addressed to individuals who played a part in her decision, unveils a tragic, intricate web of teen anguish. The series, adapted from Jay Asher's novel, dissects profound themes of mental health and the impact of our actions on others' lives.
9. "You"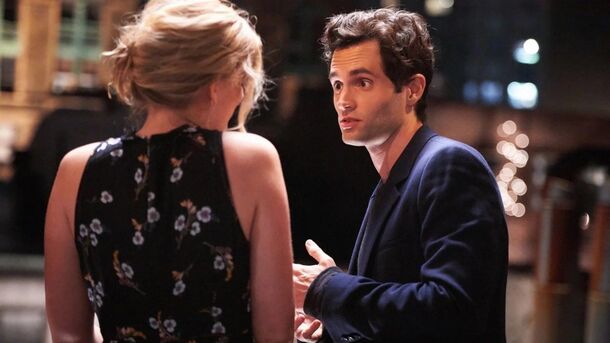 Meet Joe Goldberg, a charming New York bookstore manager with a sinister penchant for obsession. When he falls for aspiring writer Guinevere Beck, love turns dark, and obsession turns deadly. Adapted from Caroline Kepnes' novel, "You" unravels Joe's psychological manipulation and the lengths he's willing to go for love. Each season dives deeper into Joe's twisted psyche, offering a gripping, albeit disturbing, narrative.
10. "Gossip Girl"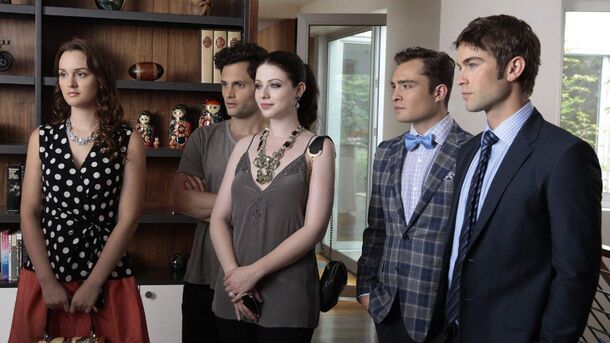 Manhattan's elite teenagers are under the watchful eye of the mysterious Gossip Girl, who exposes their secrets and scandals to the world. Based on Cecily von Ziegesar's novels, characters like privileged Serena van der Woodsen, ambitious Blair Waldorf, and the charmingly devious Chuck Bass navigate a world of wealth, power, and intricate romances. It's a glam, scandalous peek into the lives of New York City's young elite.
11. "Bridgerton "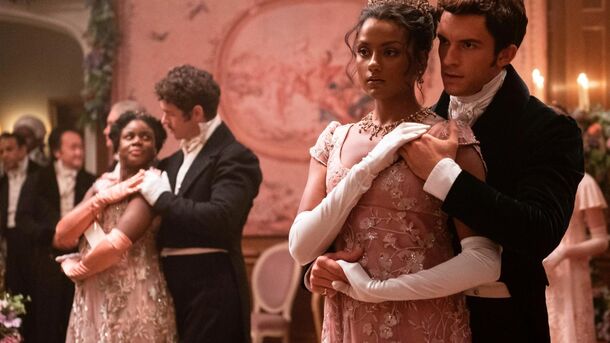 Set in Regency-era London, "Bridgerton" has the ton abuzz with debutantes, dapper dukes, and the anonymous Lady Whistledown's scandalous society papers. Daphne Bridgerton, a young debutante, enters society aiming for a love match, but the mysterious Duke of Hastings has other plans. As they stage a courtship, unexpected feelings arise. Adapted from Julia Quinn's novels, every ballroom, and garden scene is awash with opulence, intrigue, and romantic tensions.
12. "The Expanse"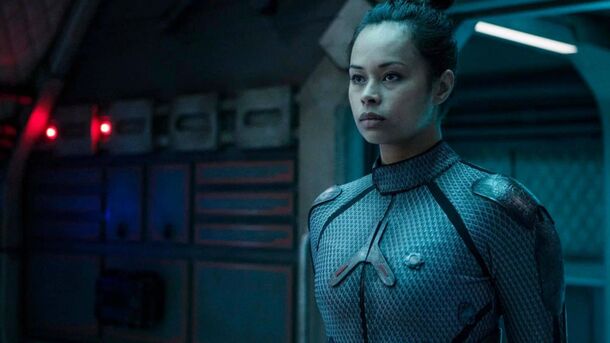 Earth, Mars, and the Belt are at the brink of war in this adaptation of James S.A. Corey's series. Amidst political tensions, a band of antiheroes uncovers a conspiracy threatening all of humanity. Central is James Holden, a ship's captain who, along with his diverse crew, ends up right in the thick of interplanetary tensions. Every spaceship, space station, and foreign planet brings to life the acclaimed science fiction novels with exceptional fidelity.
13. "Bosch"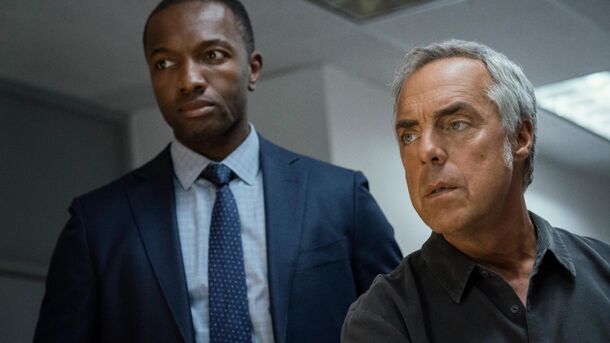 Los Angeles is more than Hollywood glitz; it's the hunting ground for Detective Harry Bosch, a relentless cop with a troubled past. Adapted from Michael Connelly's best-sellers, Bosch dives into the city's darkest corners to solve crimes that others might shy away from. His moral compass, though unyielding, often lands him in waters as murky as the criminals he chases.
14. "Good Omens "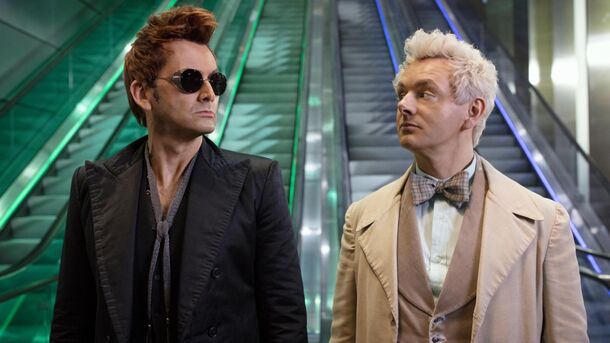 An angel and a demon, unlikely allies, join forces to prevent the apocalypse. Sounds wild, right? Based on the novel by Terry Pratchett and Neil Gaiman, "Good Omens" follows the charmingly disheveled angel Aziraphale and the slick demon Crowley as they try to thwart the end of the world. Heaven and Hell are gearing up for the ultimate showdown, but our unlikely duo isn't quite ready to say goodbye to Earth.
15. "American Gods"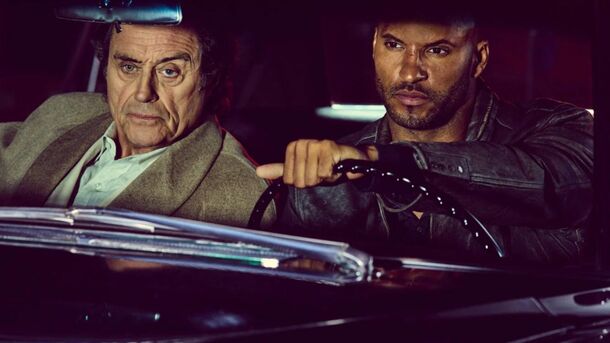 Neil Gaiman's novel transforms into a visual spectacle, where ancient gods grapple with irrelevance in a world bewitched by modern deities of technology and media. At the center is Shadow Moon, a man caught between the divine battle following his wife's tragic death. Every episode is a fantastical journey where myth and reality converge, exploring America's cultural mosaic and the gods people worship.