20 Worst Celebrity Red Carpet Fashion Moments of 2022 So Far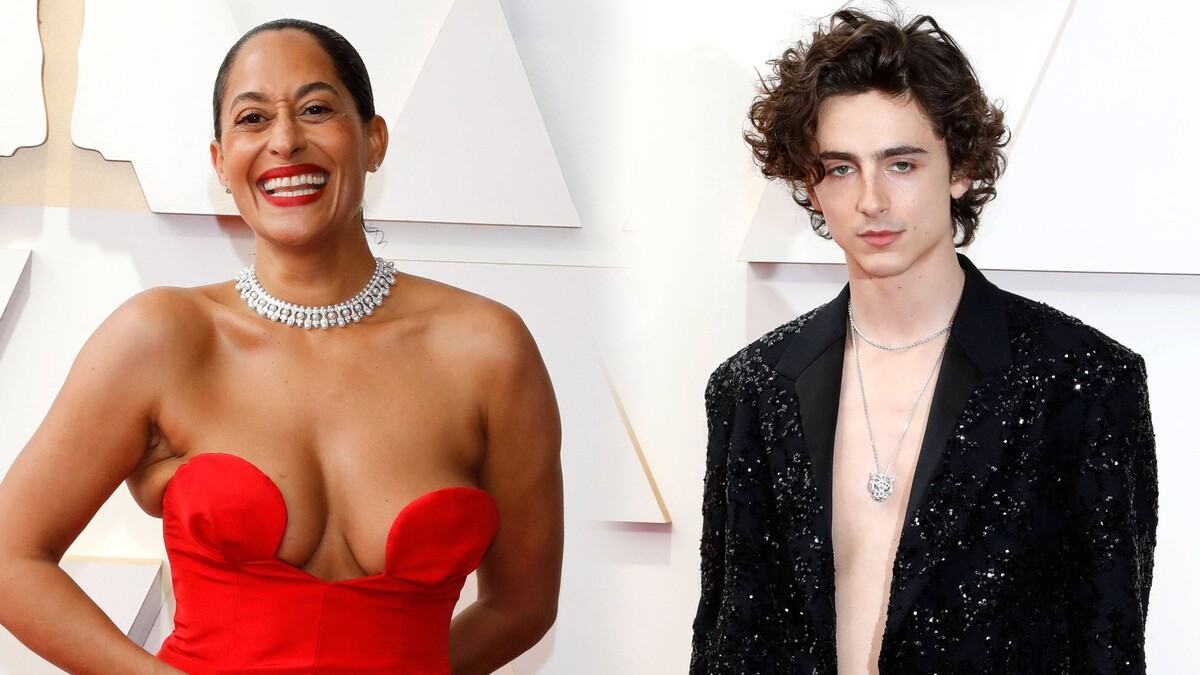 These unfortunate fashion choices may have ended up in a garbage can.
Simone Ashley, our favourite 'Bridgerton ' star, went with a loud, bright shade of pink for the BAFTAs red carpet look. Somehow it looks not all that edgy, but cheap.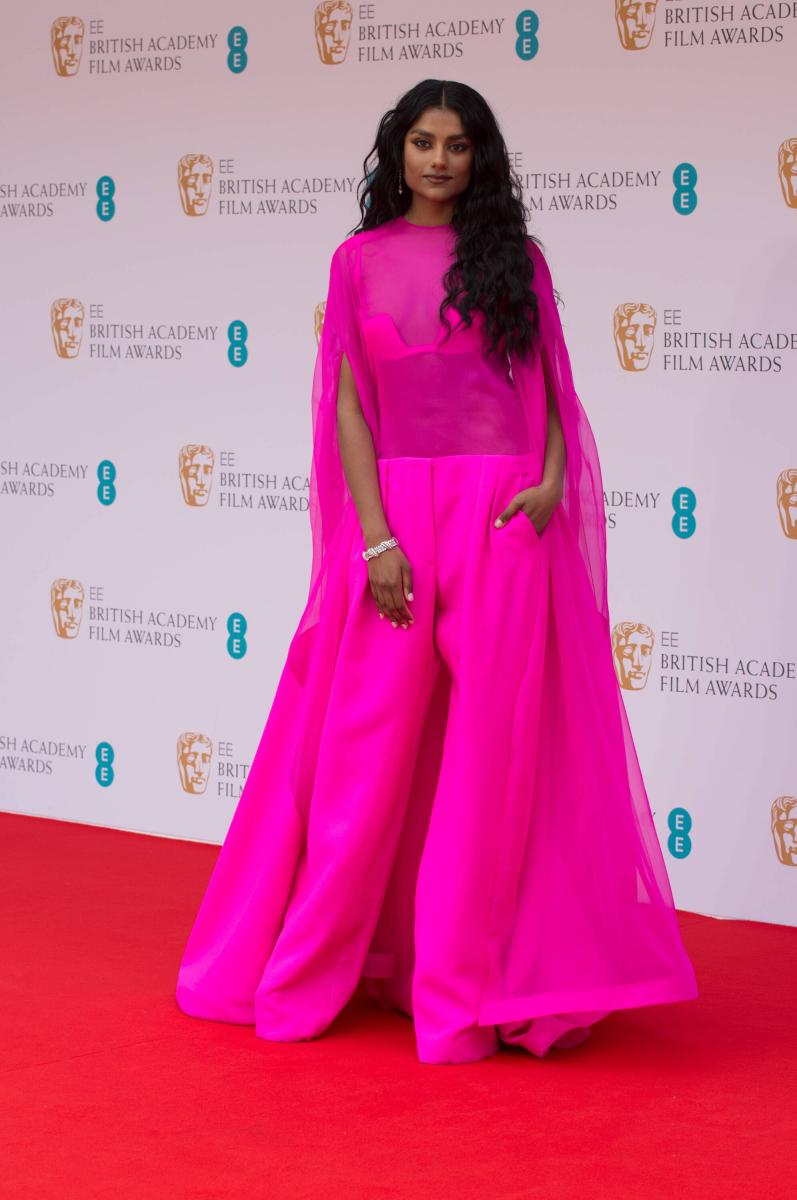 Jared Leto at the SAG Awards: maybe the worst fashion moment on the carpet in a while.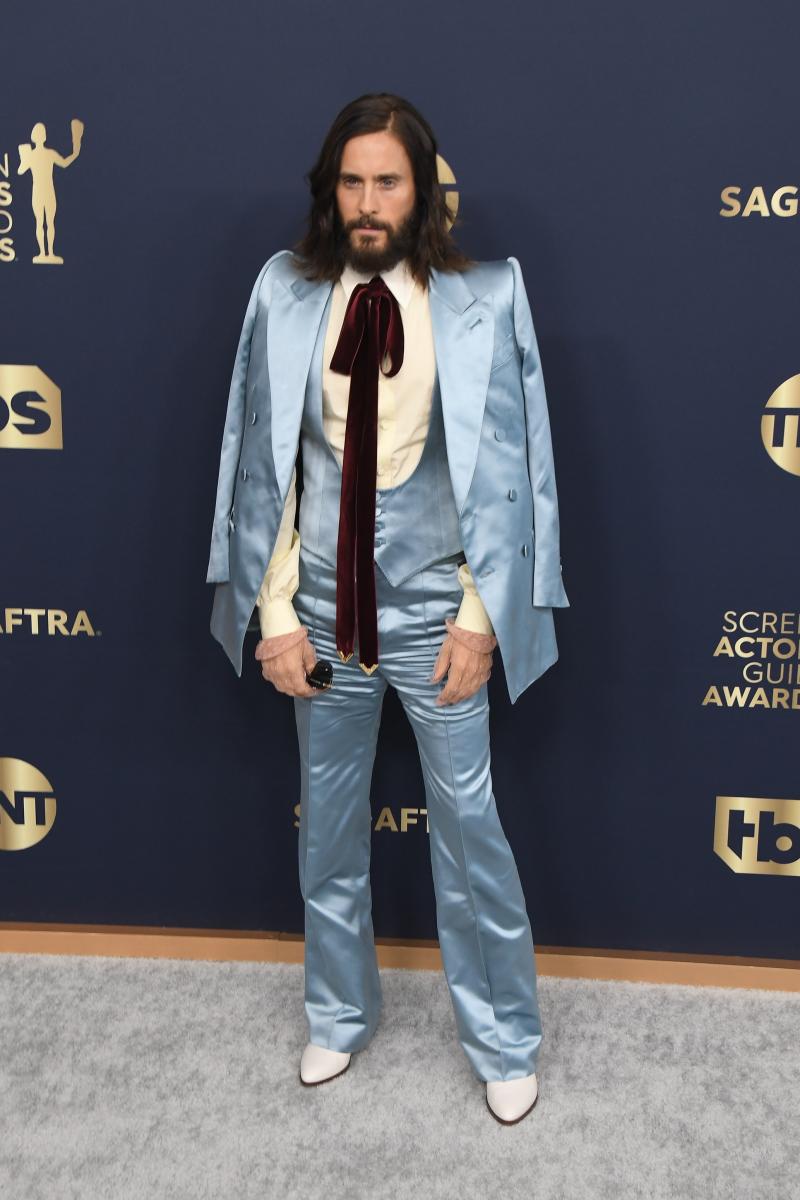 Looks like Sandra Oh and her team decided to go all-out at the SAG Awards.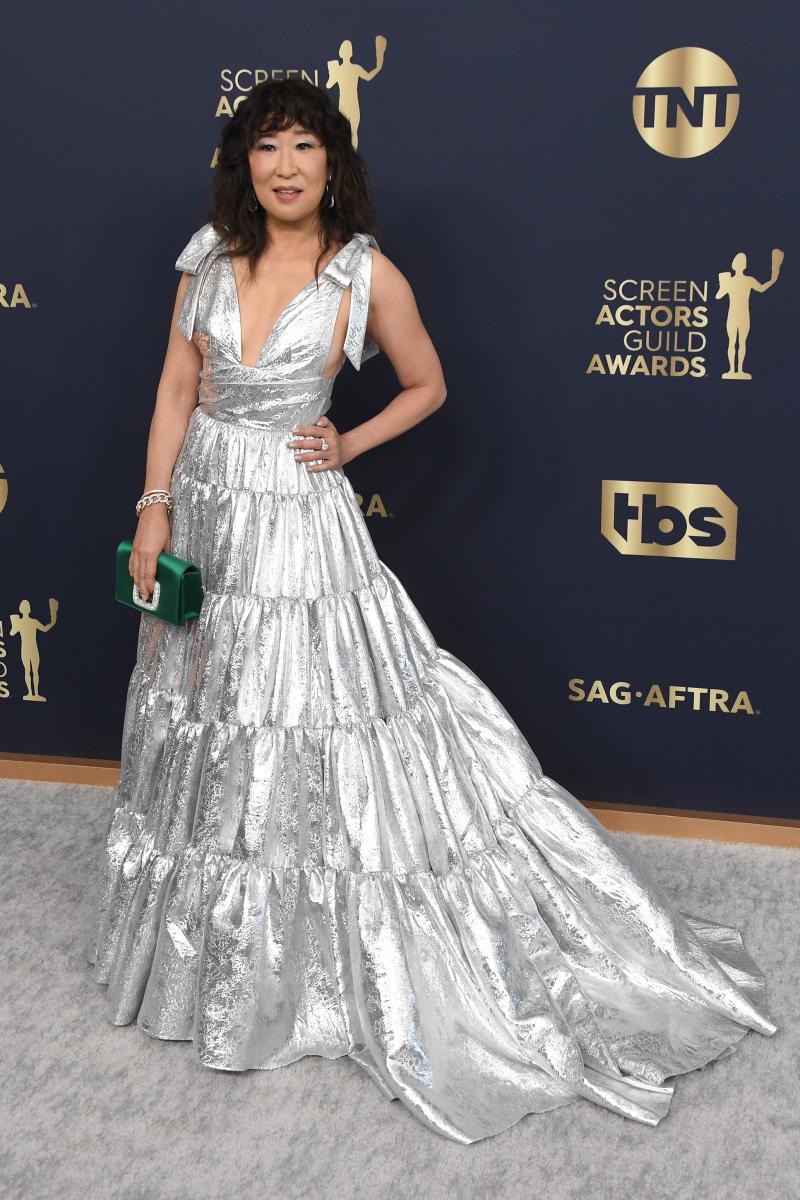 Justin Bieber and that eponymous Balenciaga suit with Crocs at the Grammys. Hey Justin: 90s called, even they don't want that suit back.
Kristen Stewart and her shorts at the Oscars. While 'Spencer' star's fans praised her for "edgy" fashion choice, Kristen's critics were hoping for something just a bit for formal for her to wear to the main film industry event of the year. Or, as someone on Twitter eloquently put it, "Best Dressed If the Oscars Were a Zoom Call".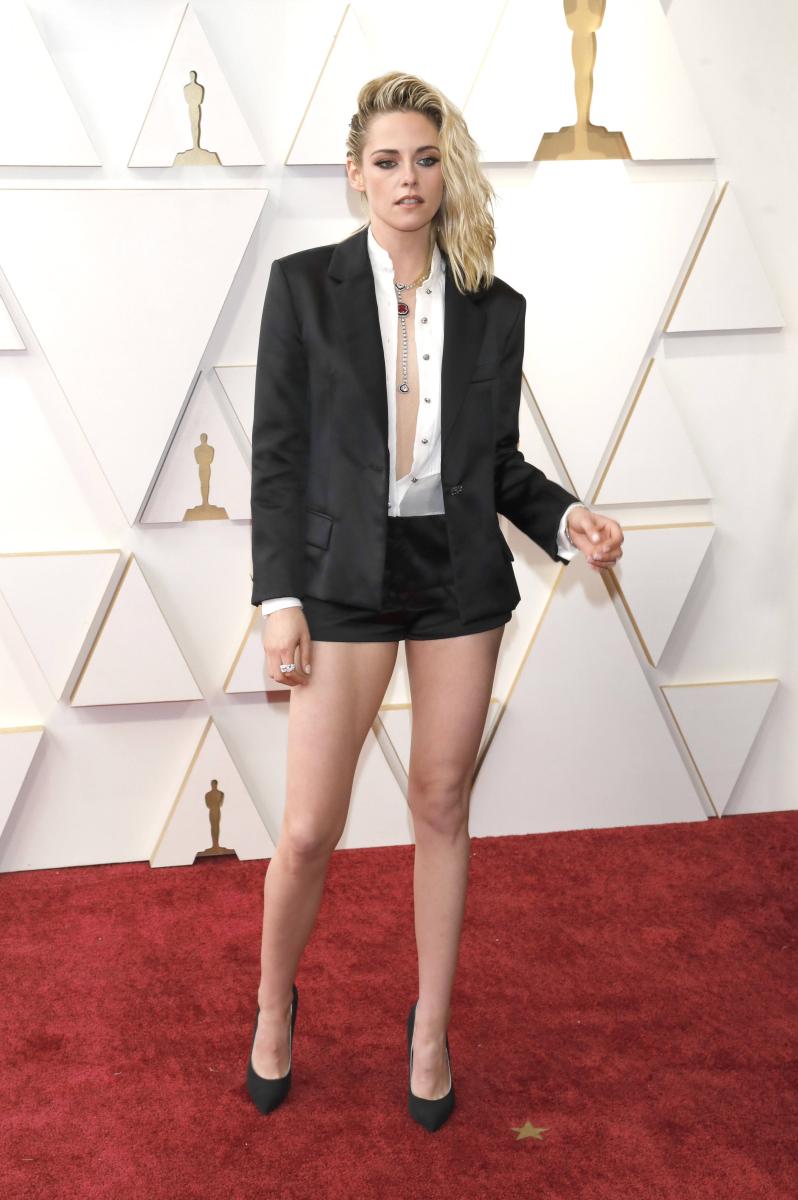 Wesley Snipes and his shorts at the Oscars. Yep, you've read that right: Kristen was not the only celebrity choosing to attend the awards ceremony in shorts. Many memes were created and many jokes were made, but the best one, I guess, is someone comparing ex-'Blade' star to upgraded version of Simon Phoenix from Demolition Man.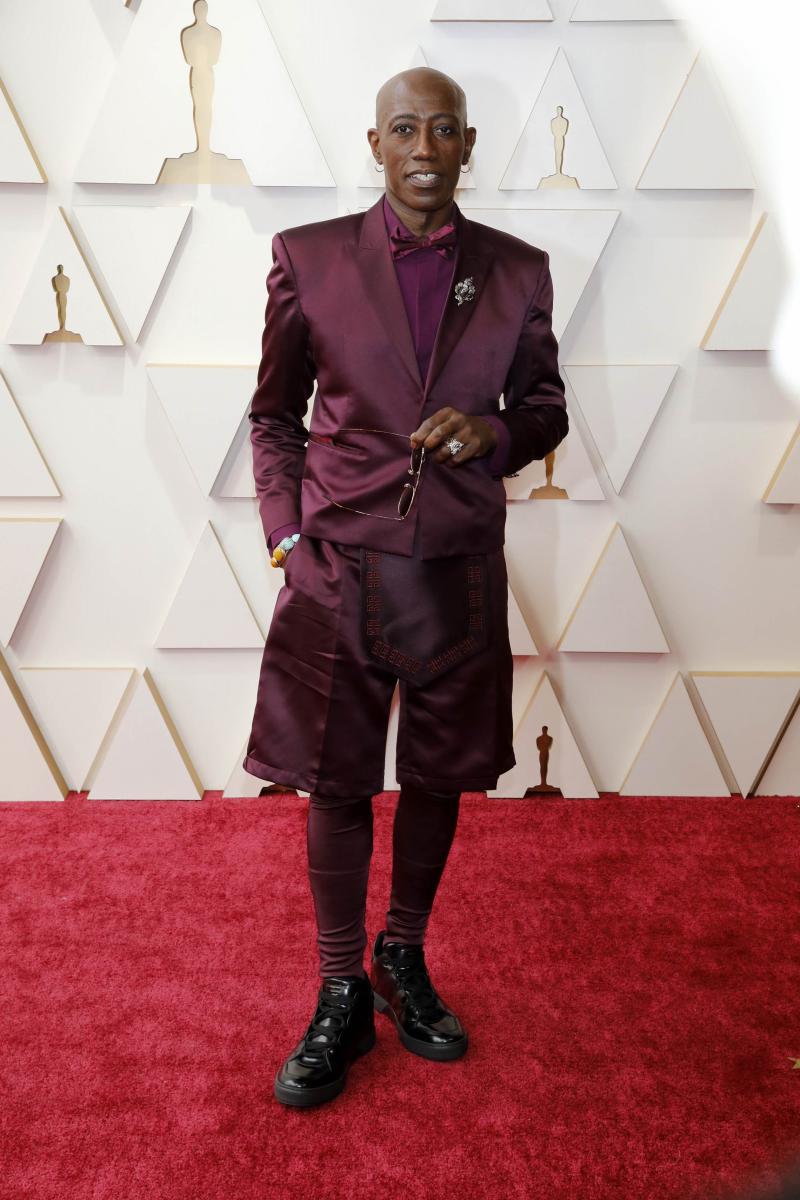 A lesson from Florence Pugh at the BAFTA red carpet: experimenting with layering and proportions can end up in a total fashion disaster pretty quickly.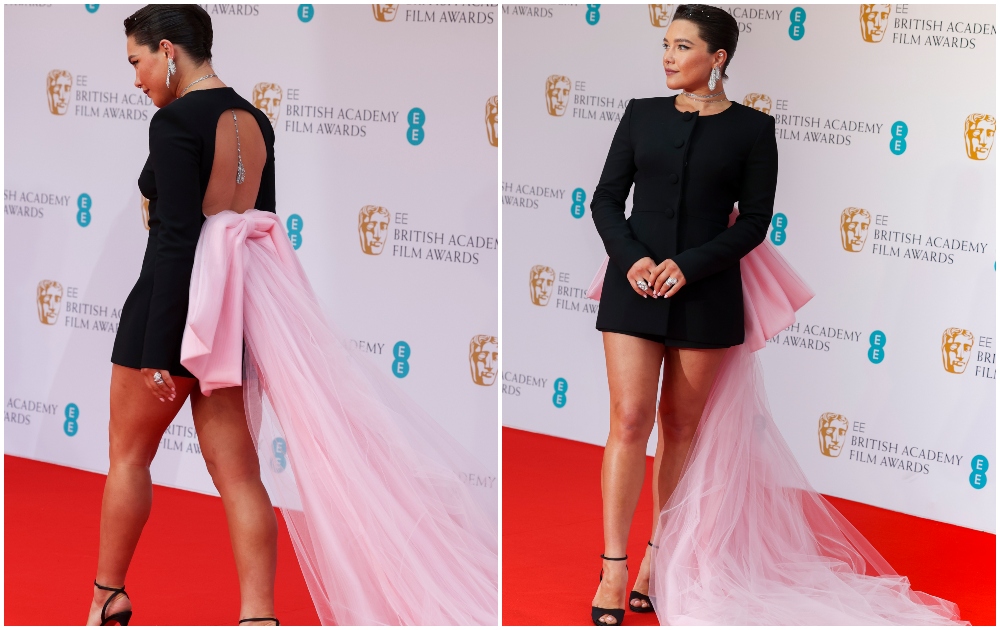 Dillon Francis took casual to the next level, posing on the red carpet at the Grammys in a simple T-shirt and some basic pants – and looking like a weekend dad, not a famous musician at an awards ceremony.
Timothée Chalamet at the Oscars has almost shown too much – but also not enough to justify this look.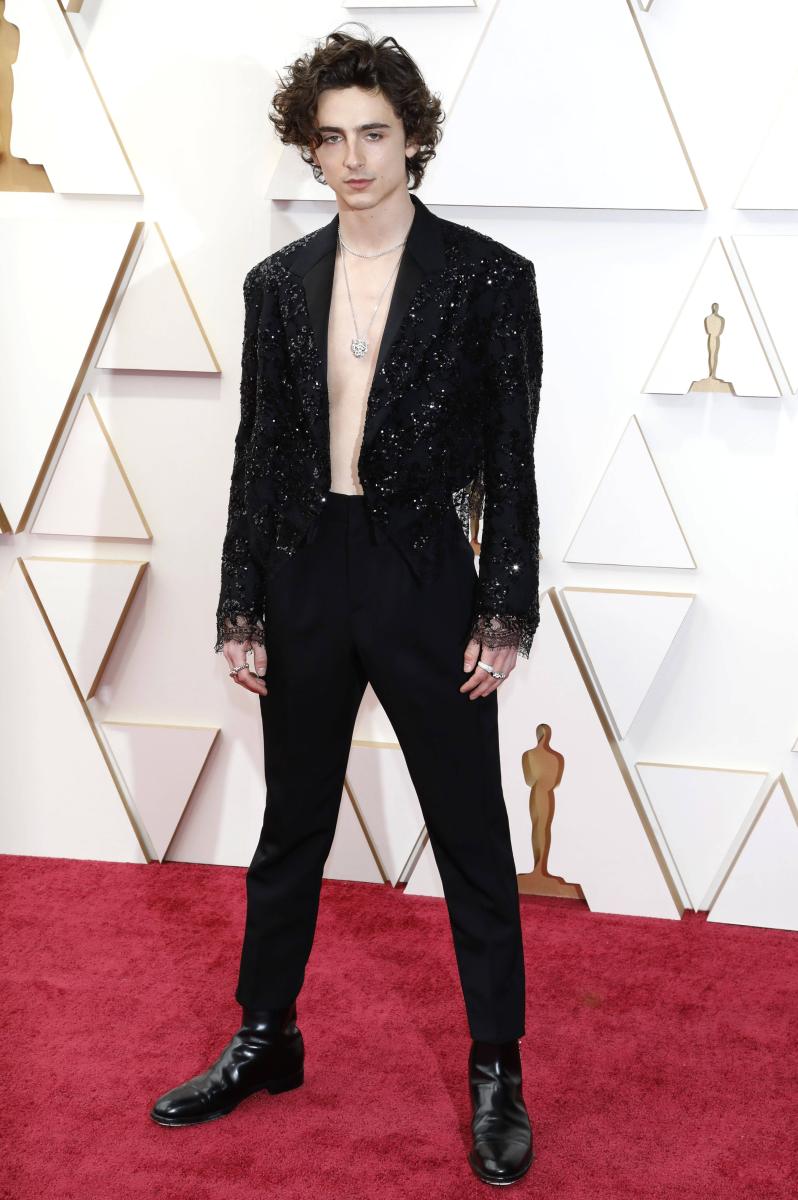 Chloe x Halle at the Oscars. Angelina's Oscar leg's weeping somewhere in a corner. In all seriousness, though: too high a slit turns these sexy looks into something not Oscar-appropriate.
Janelle Monae at the Oscars after party, organized by Vanity Fair, right there with Chloe and Halle in the 'barely-there dress' category.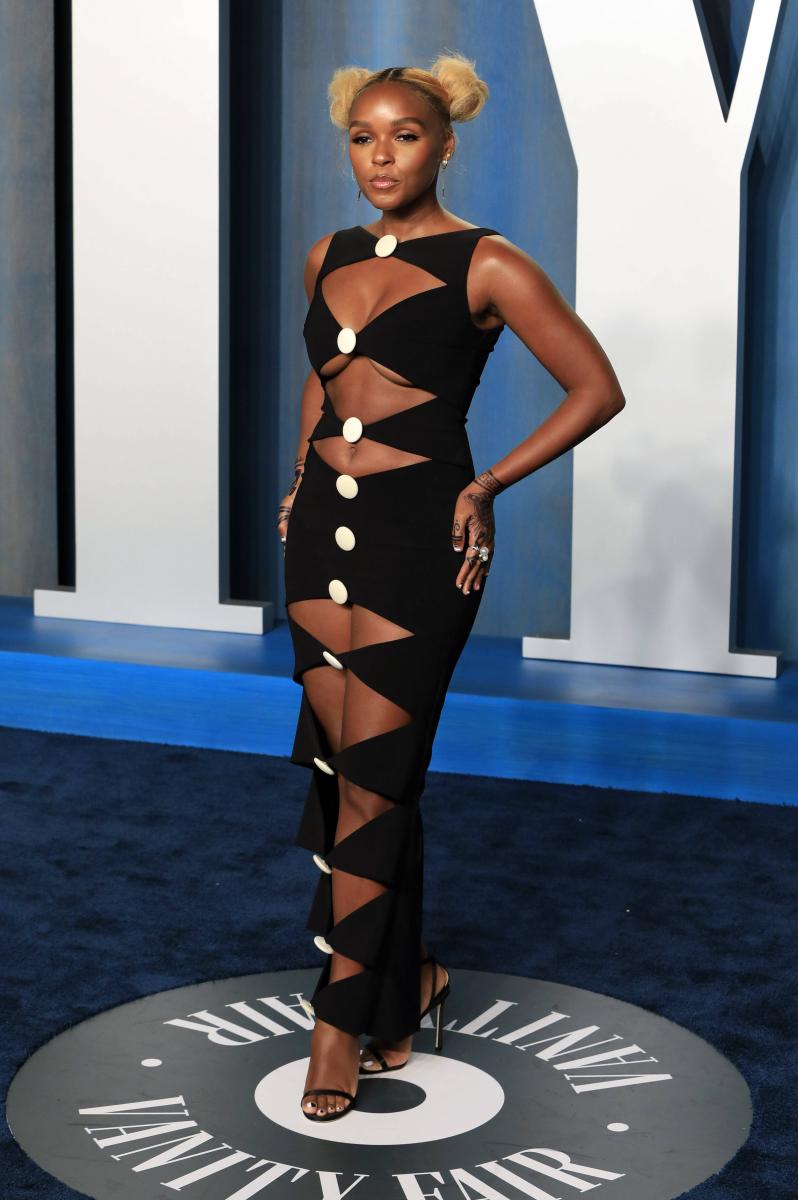 Yet another 'barely-there', again – at the Oscars; huge surprise from Tracee Ellis Ross, who seriously needs to rethink her relationship with that stylist. And if someone thought this gorgeous necklace would distract us from what's going on below the neck – well it didn't.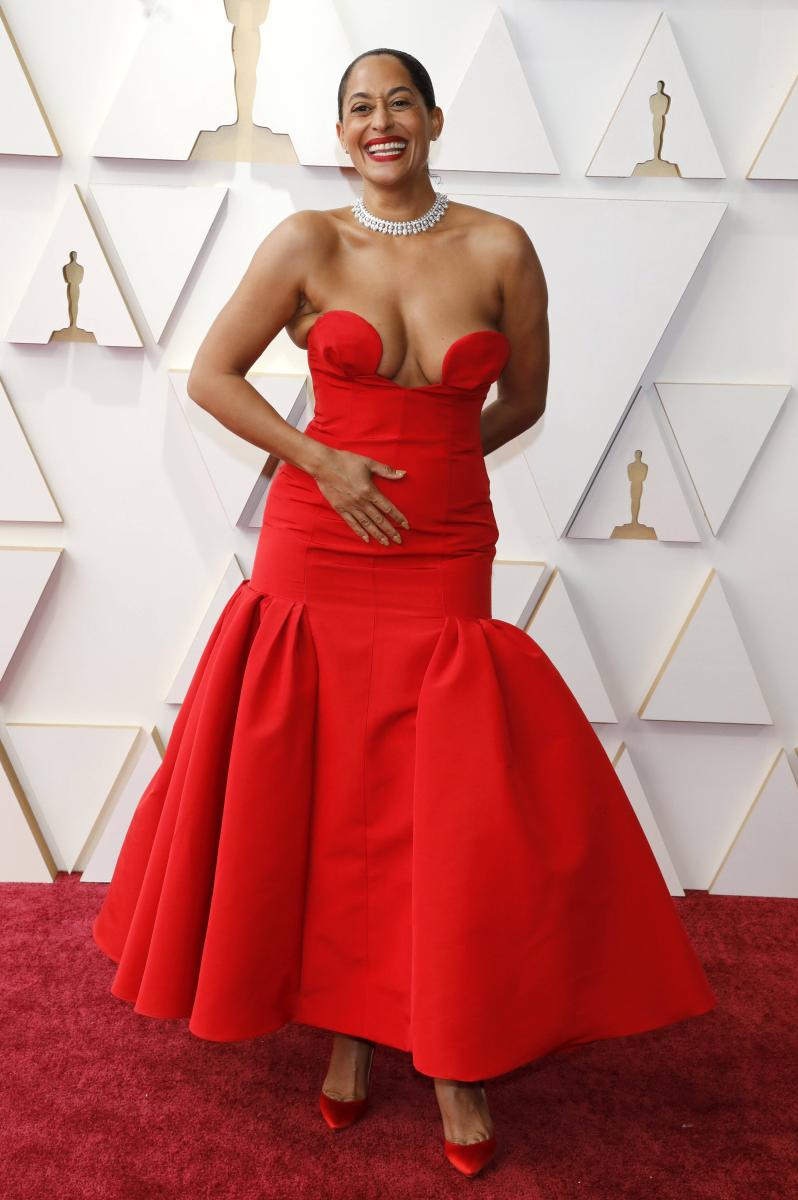 Billie Eilish at the Oscars. Swallowed in black goo like Castiel in 'Supernatural ' or poor Eddie in 'Venom ', the singer had some strong words for those who didn't like her Oscars dress, at one point quite literally flashing a middle finger to her critics.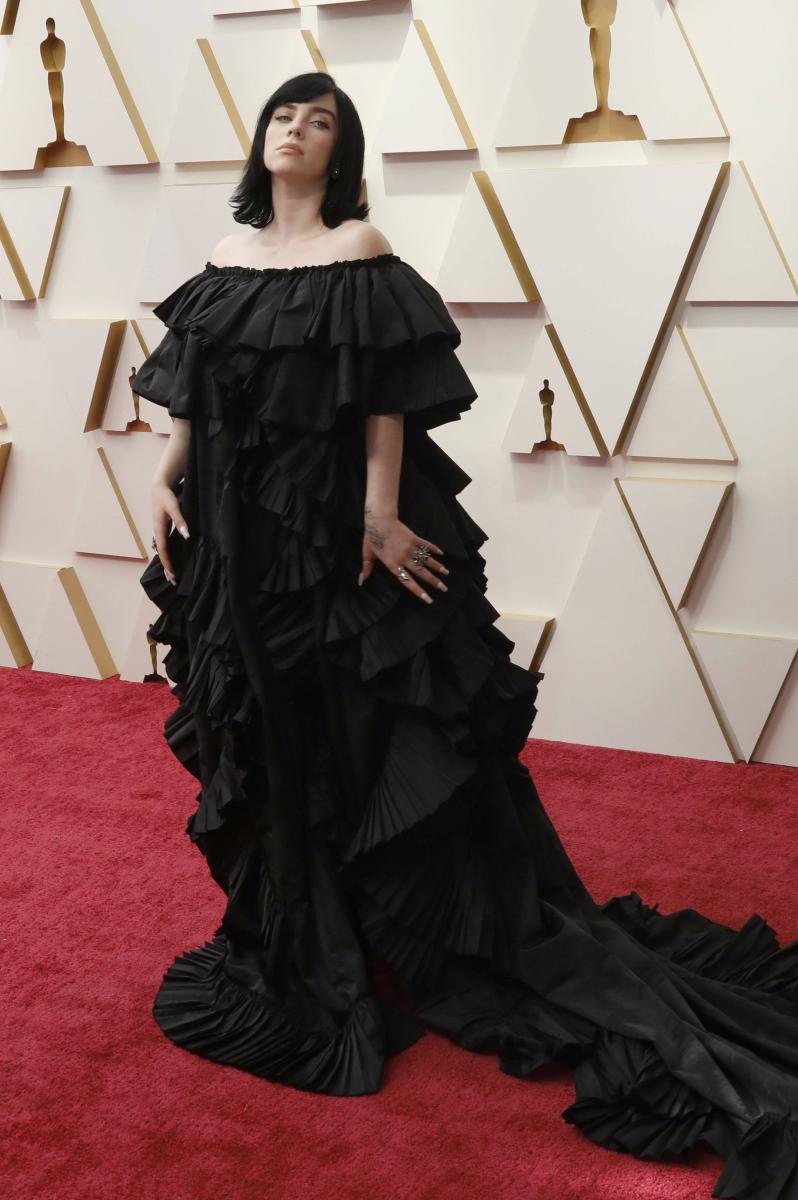 Maggie Gyllenhaal at the Oscars. Is that an embellishment or is that a door knob? Whatever this is, it certainly doesn't belong on a gown like that.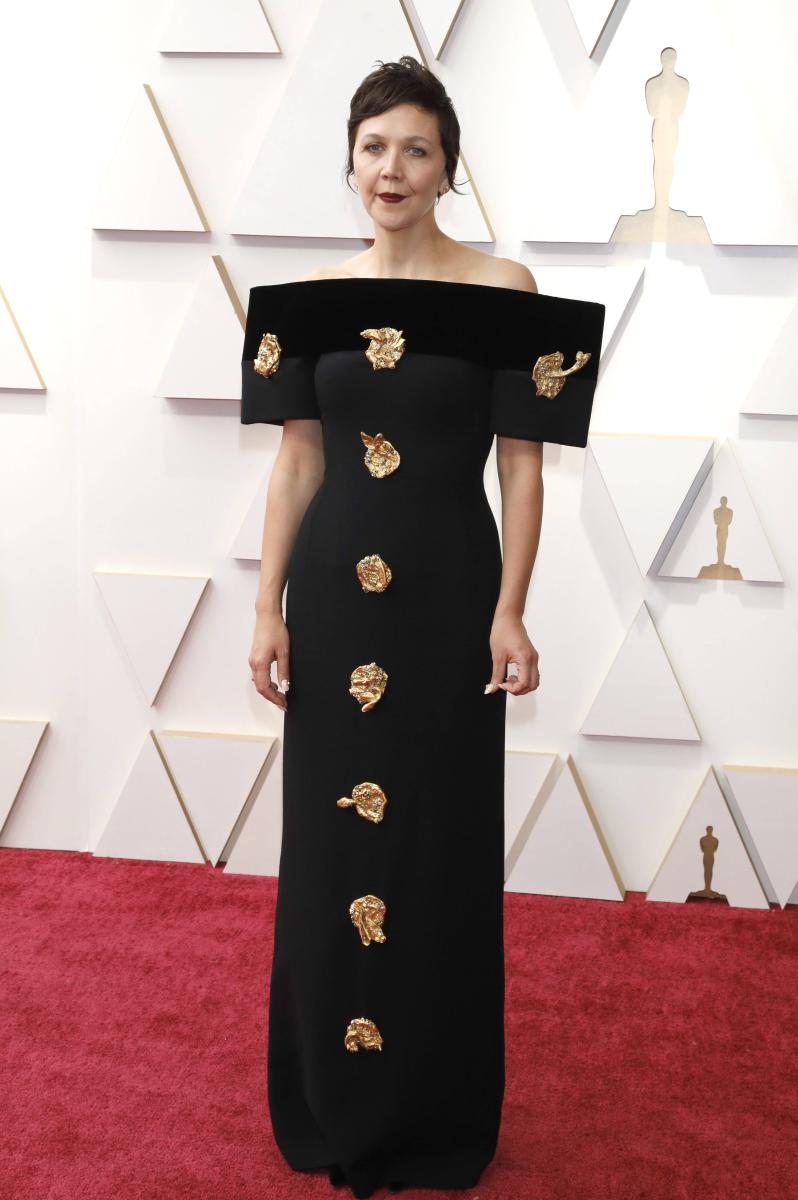 Amanda Peet at the Oscars after party with her ill-fitting dress kind of looking like a sundress.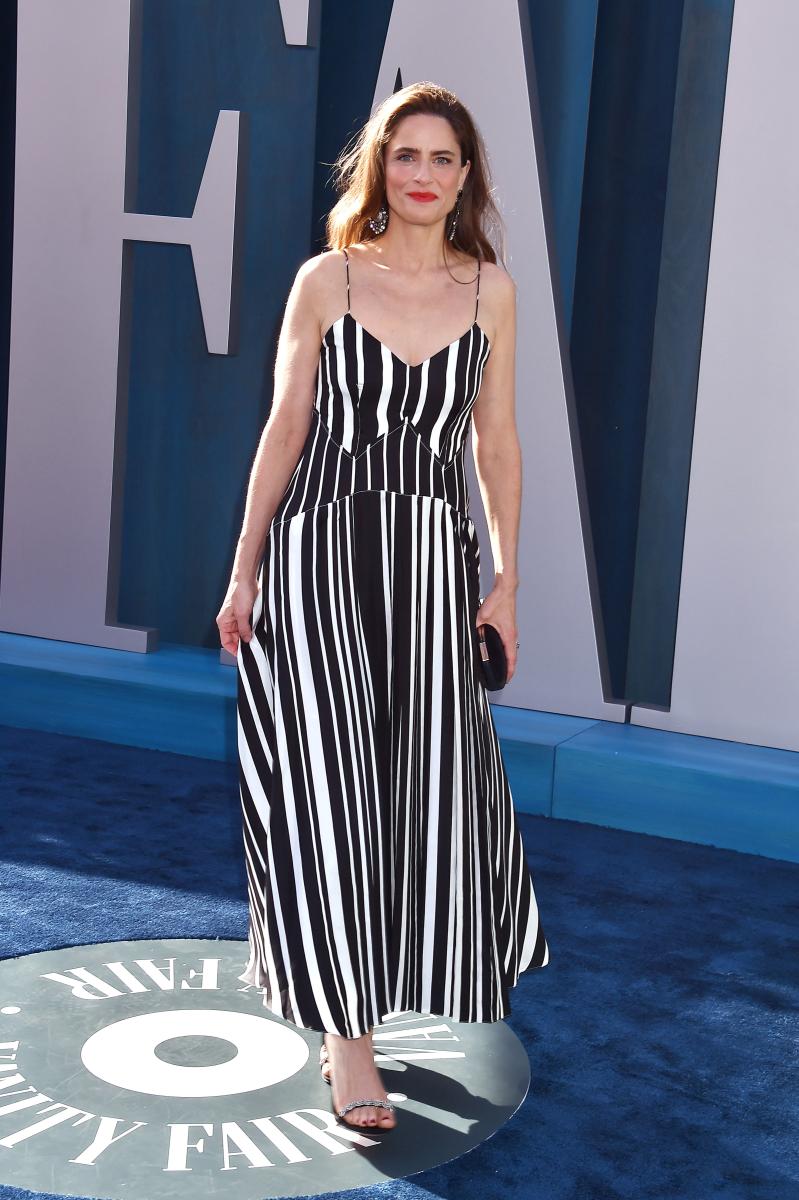 Don't get us wrong, we love Jean Smart, she's absolutely brilliant in 'Hacks'. But this look at the Vanity Fair post-Oscars party? Hard no.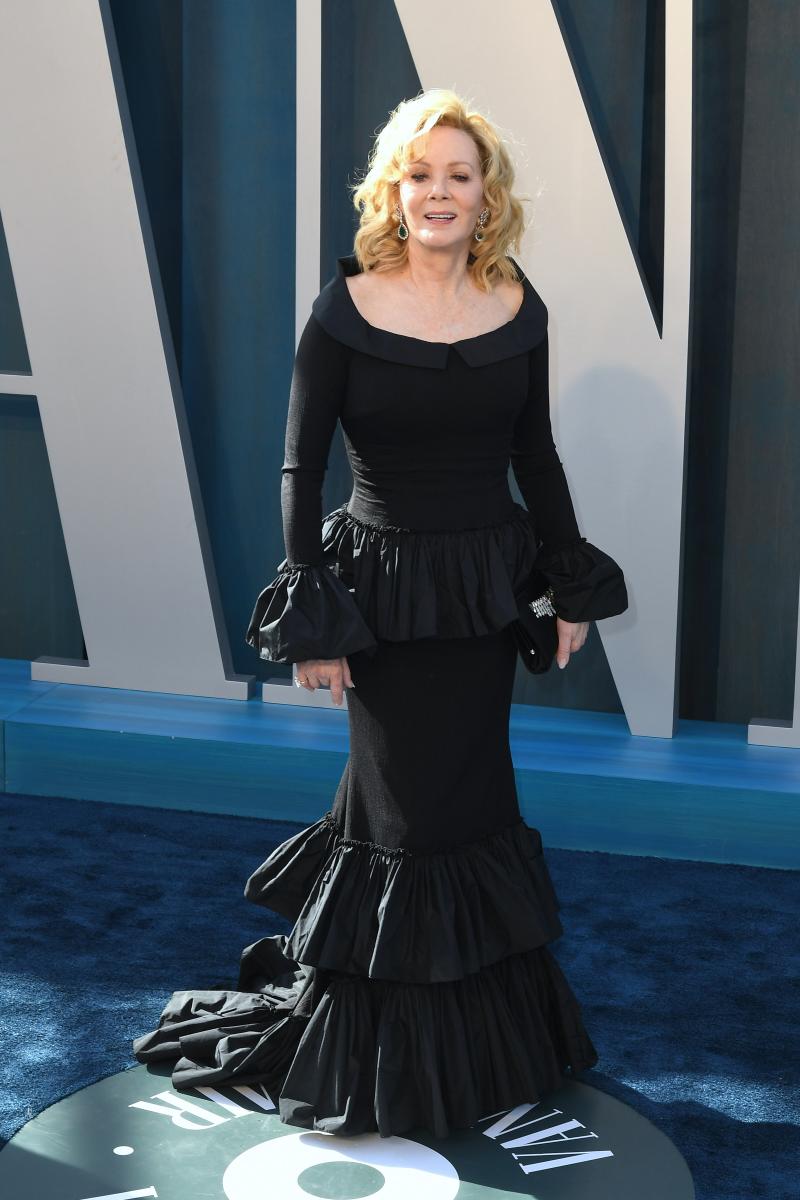 Jada Pinkett Smith at the SAG Awards posed on the red carpet in a massive gown and a long-sleeved turtleneck. Very questionable statement (almost as Will Smith 's at the Oscars. Sorry, we just had to.)