5 Great Neo-Noir Movies to Get in the Right Vibe Before VtM: Bloodlines 2 Release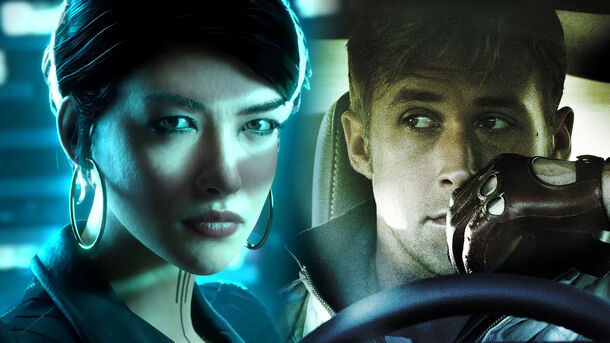 As Bloodlines 2 grows closer with every day, the developers revealed the neo-noir movies they used for inspiration — and we threw in some more for good measure.
5. Memento (2000)
The movie that made the now-iconic director Christopher Nolan famous, Memento brings together classic neo-noir tropes and the director's unique mind-bending tricks. The protagonist of Memento loses the ability to form new memories which messes with his obsessive search for his wife's murderer. But he finds a way to bypass that.
Replacing his natural memory with Polaroid pictures and tattoos, the main character still remains an unreliable narrator. Memento's neo-noir darkness, ruthlessness, and the anxiety of constant distrust are exactly what we hope to find in Bloodlines 2.
4. Blade Runner (1982)
The absolute cult classic, Blade Runner benefitted as much from Harrison Ford 's grumpy charisma as from its outstandingly bleak and hopeless setting. The world of cyberpunk gone wrong (as the genre dictates), this movie wrapped the flashy hi-tech, lo-life genre in a worn but comforting coat of neo-noir that's so rare to find.
While seemingly being closer to Cyberpunk 2077 than Bloodlines 2, the original movie perfectly encompasses the hopeless and grim reality we expect from the new vampire game — and while it has androids instead of bloodsuckers, we take these.
3. First Reformed (2017)
We can't even list all the reasons why First Reformed is the perfect neo-noir story despite taking quite an unorthodox approach to the genre. The movie's "no escape" atmosphere, stunning visuals, the compelling and properly depressed protagonist, and mysteries beyond our understanding all factor in — but they're not the focus.
First Reformed raises questions way larger than mere mortal secrets — questions Vampire: the Masquerade loves to ask, too. The pitfalls of religion and faith, the nature of men and gods, fate and mortality…it's like we're already Lasombra!
2. John Wick (2014)
The developers of VtM: Bloodlines 2 referenced the John Wick franchise themselves, and for our list, it definitely adds the action bits it's been missing so far. Going on a grim murderous journey alongside Keanu Reeves might be as close as we can get to slicing rival vampires in the long-anticipated game ourselves.
The John Wick movies share quite a similar vibe to what we've seen in the Bloodlines 2 trailers by far save for the obvious lack of blood magic. But whatever the protagonist does to his enemies is blood magic in its own right, to be honest.
1. Drive (2011)
Another movie mentioned as their source of inspiration by the devs, Drive became a meme for how many boys wanted to relate to Ryan Gosling's taciturn character. But jokes aside, Drive is the embodiment of the perfect neo-noir that doesn't try to be anything beyond itself — but has a noble yet criminal driver instead of a PI as a lead.
The aesthetic of Drive largely reflects our expectations of how we'd like to feel when traversing Seattle in VtM: Bloodlines 2. Maybe, we'd only add a bit more neon, but that's just us. Overall, Drive could be a standalone VtM story similar to Night Road if it had undead characters instead of…well, just dead ones.