5 Jaw-Dropping Scenes That Completely Changed The Tone Of Their Movies
These films are not what they seem at first.
Sometimes a single scene can completely change the tone of a movie, elevating the story and making you realize this isn't just a piece of genre filmmaking.
Here are five examples where the plot of the movies turned upside down, unexpectedly for the audience.
Vampires Revealed – From Dusk till Dawn (1996)
Most people didn't expect Robert Rodriguez's crime movie to turn into a supernatural horror midway through, even though the trailer somewhat spoiled the twist for viewers. The scene where the characters in the bar turn into bloodsucking monsters is pretty shocking.
The Bus Fight – Nobody (2021)
Starring Bob Odenkirk, who isn't exactly known for his action performances, Nobody starts out like a regular drama about a man in a midlife crisis. However, things change immediately as soon as Odenkirk's Hutch Mansell closes the bus doors to teach some punks a lesson.
Bathroom Scene – Full Metal Jacket (1987)
Before this scene, most of the movie seemed like a satire of the American army, with perhaps the only exception of Private Pyle being beaten up by the rest of the unit. However, with his mental breakdown leading to a tragic end, the film almost completely shifts its tone into a haunting war drama.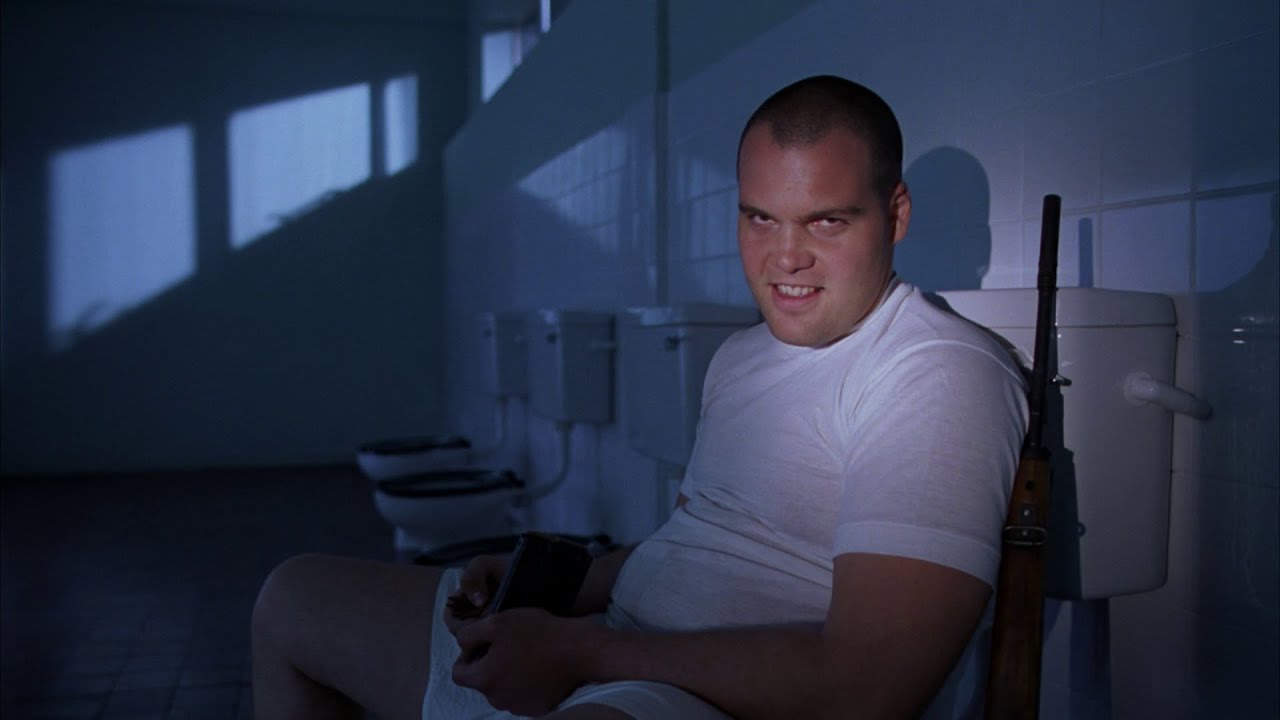 Making Fun of Horror Tropes – Scream (1996)
When the first installment of the Scream franchise was released, viewers expected it to be a typical slasher movie in the vein of Friday the 13th or Halloween. However, the film makes it clear right from the start that its use of generic clichés is deliberate, offering a whole new meta-experience for fans of horror movies.
The Maid Returns – Parasite (2019)
Up until this point in the movie, the plot felt more like a black comedy about a poor Korean family exploiting their rich (and rather stupid) employers. But the return of the fired maid in the middle of the night triggers a chain reaction of dark events, which lead to a tragic conclusion.