5 Superhero Movie Villains That Insult Their Original Comic Versions By Merely Existing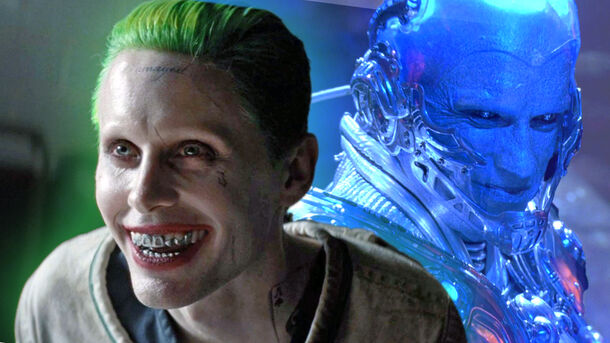 These five were nothing short of an embarrassment, not even close to their complex and menacing comic book counterparts.
Superhero movies have experienced an impressive boom over the past few years, so much so that it has led to so-called "superhero fatigue" and many people believe that the genre is currently on its way out.
Of course, with such an enormous amount of movies based on comic book characters, not all of them ended up being satisfying for various reasons, ranging from underwhelming stories to bastardizing the source material.
So let's take a look at five iconic comic book villains that were spectacularly ruined by the big screen.
Taskmaster — Black Widow (2021)
In the comics, Taskmaster was a formidable adversary who clashed with many superheroes over the years, from Iron Man to Deadpool, and even managed to come out on top on many occasions due to his exceptional ability to copy the movements of others.
But in 2021's Black Widow solo movie, he was replaced by a completely different throwaway villain, Antonia Dreykov, the daughter of the film's antagonist, who was turned into a super soldier after suffering serious injuries accidentally caused by Natasha.
Despite being one of the most intelligent and powerful Marvel villains, the filmmakers managed to ruin Victor von Doom not once, but twice on different occasions.
The first time was in the 2005 adaptation and its sequel, where he was played by Julian McMahon, and then a decade later in the 2015 reboot, where he was played by Toby Kebbell.
While the two versions were quite different, both were just separate kinds of bad, and didn't even come close to getting the iconic character right.
The Joker — Suicide Squad (2016)
There have been many on-screen versions of the mad clown, but Jared Leto 's take on one of DC's most iconic villains was nothing short of embarrassing.
He wasn't crazy, menacing, or even funny like the previous iterations, and he came off more like a pimp than Batman's greatest adversary.
Mephisto — Ghost Rider (2007)
We are pretty sure that many fans have even forgotten that this iconic character from Marvel Comics has already appeared twice on the big screen in 2007's Ghost Rider, starring Nicolas Cage, and its sequel.
And no wonder, because instead of a sinister and charming demon, we got a bland and uninspiring generic villain.
Mr. Freeze and Poison Ivy — Batman & Robin (1997)
A two-for-one special because Batman & Robin is considered one of the worst superhero movies of all time for many reasons, one of which being Arnold Schwarzenegger and Uma Thurman's performances.
The movie took two of the deepest Batman adversaries, who many fans don't even consider villains due to their complex motivations, and reduced them to one-dimensional clowns that were nothing but insults to the original characters.