7 Best 2023 Horror Movies You Should Watch This Friday, 13th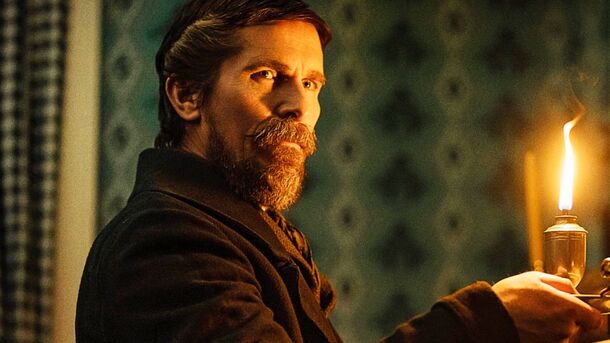 Looks like horror genre is going through a renaissance of sorts, and here's your proof.
1. Evil Dead Rise
Remember the old cabin in the woods trope? Evil Dead Rise flips the script by placing us in a Los Angeles high-rise. With demonic possession, innovative ways to meet your maker, and a cast that delivers, this latest installment in the Evil Dead series is a homerun. Whether you're a Sam Raimi fanboy or just enjoy Evil Dead franchise, this one's an easy pick; just goes to show that sometimes a film series can survive for this long without screwing up its legacy (looking at you here, Exorcist).
2. M3GAN
Forget Chucky, there's a new killer doll in town. M3GAN takes a modern twist with an A.I. toy that turns into a parent's worst nightmare. This film merges humor and fright, as M3GAN gets a little too attached to her human.
3. Sick
From the genius who brought us Scream, Kevin Williamson takes on a pandemic background to bring a new slasher to life. If the virus doesn't get you, the masked killer might! It's chilling, it's topical, and it's a two-for-one deal on horror sub-genres.
4. Infinity Pool
Ever wonder what you'd do if you could clone yourself? Infinity Pool takes this concept to an unsettling level. Alexander Skarsgård and Mia Goth shine in a film that delves into the moral quandaries that come with wealth and immorality.
5. The Boogeyman
Stephen King 's short story gets the silver screen treatment on Hulu, and oh boy, does it deliver. A cacophony of unsettling visuals and sounds make The Boogeyman a spine-tingler. Keep in mind, though, that 2023's The Boogeyman has very little in common with the source material (as these movies often do, sadly). Still, fans of Stephen King kind of horrors are all saying that this one's entertaining enough to watch even as a generic monster flick.
6. Knock at the Cabin
M. Night Shyamalan is back, this time adapting Paul Tremblay's dark novel into a nerve-racking home invasion thriller. Fans of the original book were left kinda disappointed, saying that Shyamalan's version fails to deliver the suspense; still, it's an easy enough pick for Friday the 13th.
7. The Pale Blue Eye
An Edgar Allan Poe classic gets the Hollywood upgrade, with none other than Christian Bale leading the charge. What starts as a detective story slowly turns into gothic horror, offering more atmosphere than jump scares. And just wait until you get to the end; it's a jaw-dropper. Now available on Netflix, this is a murder mystery that does deserve a watch.