AI Imagined MCU If It Was Created During the Golden Age of Hollywood
What if legendary actors from the last century put on superhero costumes?
Superhero franchises are on the rage these days, it's undeniable. But we all know it wasn't always like this. There were times when the superhero genre lived in the realm of comic books and animated shows.
But what if such massive franchises like Marvel Cinematic Universe existed and flourished back then?
While some superhero films like Superman were indeed released in the 60s, it wasn't anything compared to modern superhero movies.
A Reddit user shared AI-generated posters for Marvel movies if they were created during the golden age of Hollywood.
Although there's some contention as to when the golden age began and ended, most critics agree that it existed in some capacity from the late 1910s into the early 1960s.
The first thing that catches the eye is how stylish these posters are. They've got that old-school style that filmmakers used to apply back in the day.
It's kind of ironic to see our favorite superheroes on these posters, considering that these kinds of movies just weren't the rage back in the day. Let's take a closer look at each one of them.
The Amazing Spider-Man — Starring Robert Redford and Natalie Wood
The poster suggests Robert Redford for the role of Peter Parker, aka Spider-Man.
Redford started his career in the 60s, and he actually appeared in one MCU movie, Captain America: The Winter Soldier.
Iron Man — Starring Marlon Brando
Imagine Marlon Brando, the iconic actor from films like The Godfather and A Streetcar Named Desire, as the charismatic billionaire genius Tony Stark. Surprisingly, young Brando looks perfect for the role, at least based on the poster.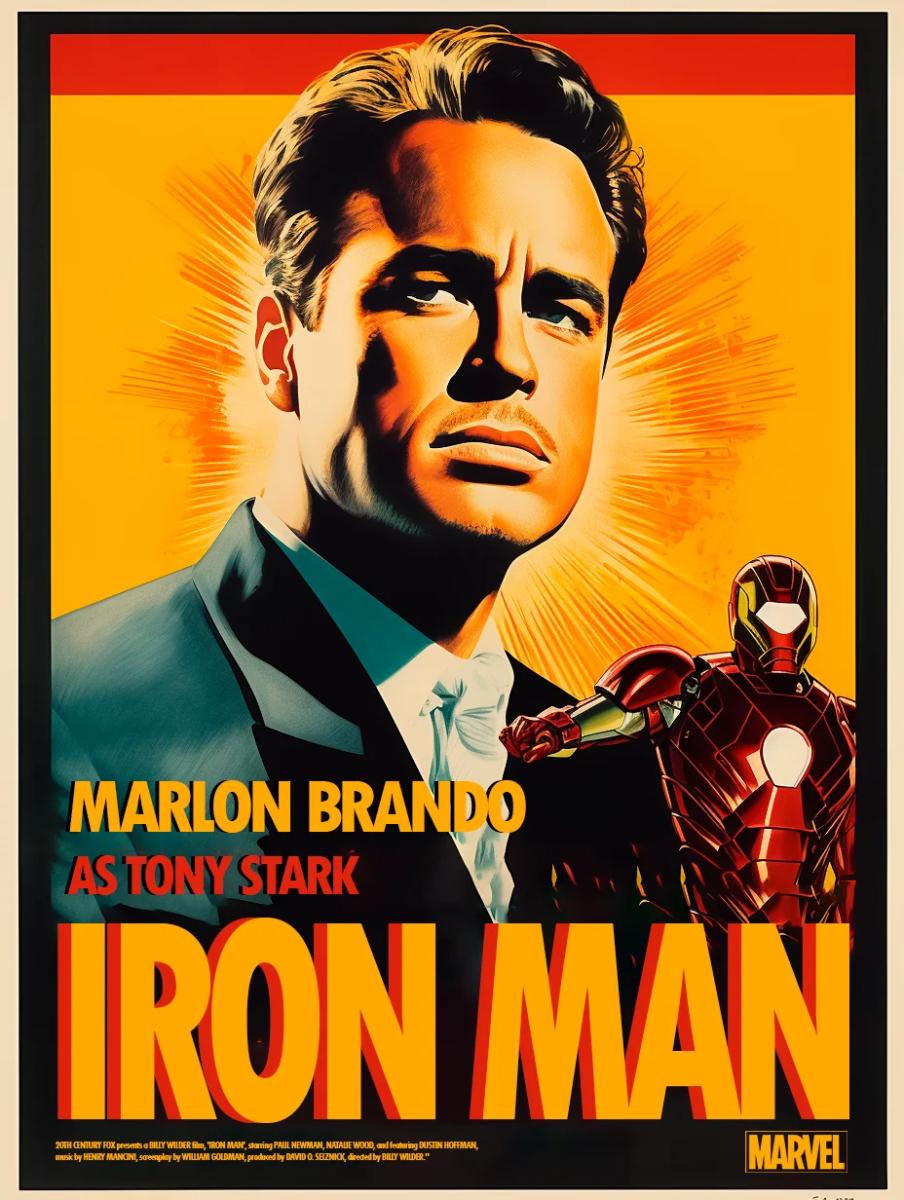 Captain America — Starring Paul Newman
Paul Newman is suggested For the role of Captain America, known for his roles in Cool Hand Luke and Butch Cassidy and the Sundance Kid.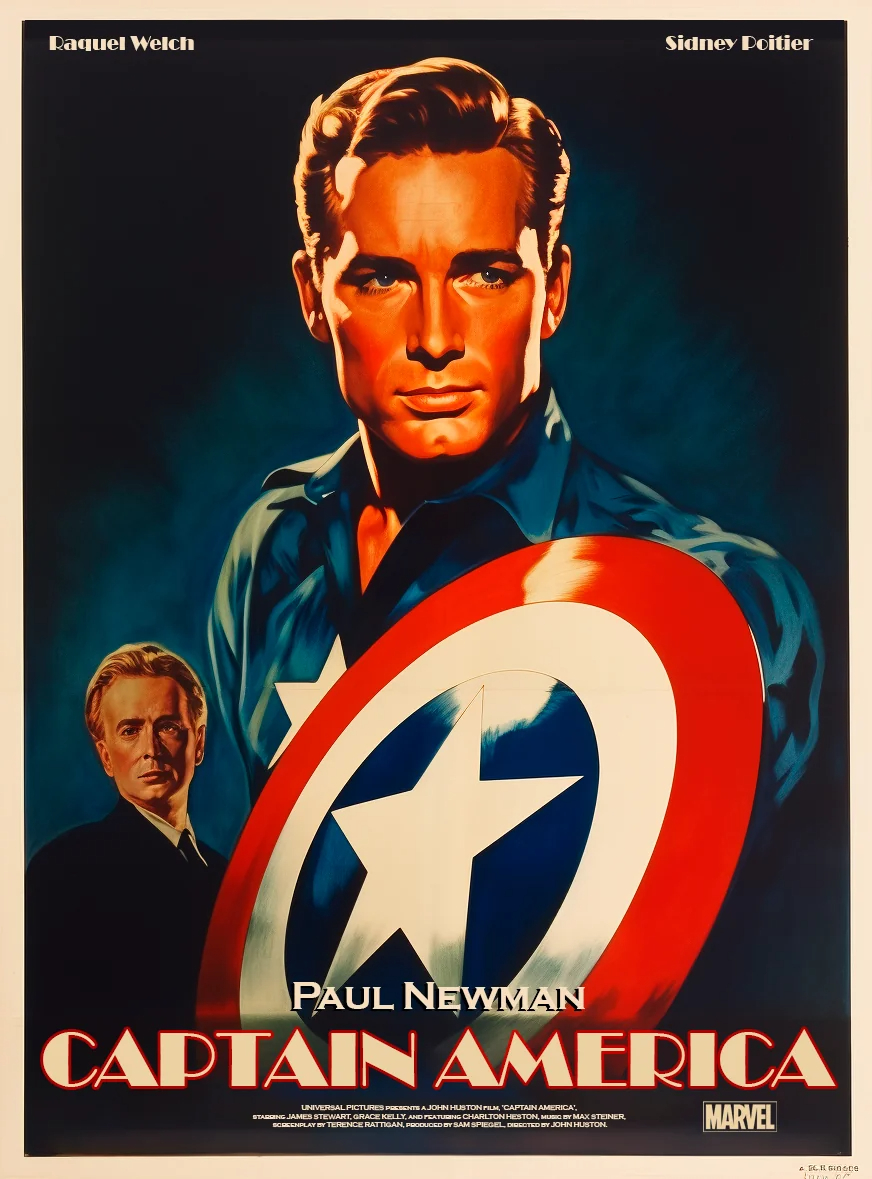 The Incredible Hulk — Starring Burt Lancaster
For the role of Bruce Banner they chose Burt Lancaster, renowned for his roles in From Here to Eternity and Judgment at Nuremberg. However, it's unclear who would portray the Hulk because CGI wasn't a thing back then.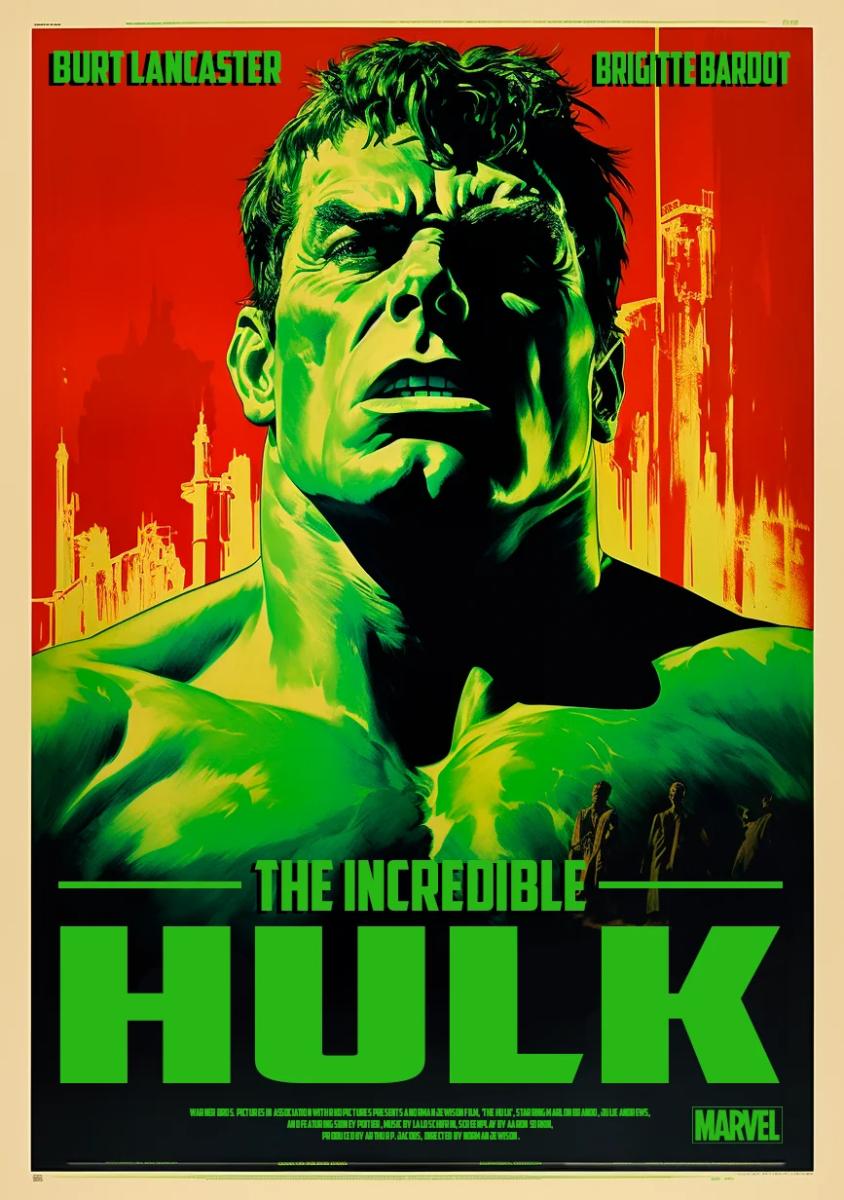 Black Panther — Starring Sidney Poitier
If Black Panther was filmed in the 60s, Sidney Poitier, a trailblazer in Hollywood known for his groundbreaking performances in films like Guess Who's Coming to Dinner and In the Heat of the Night, would bring the regal and powerful King T'Challa to life.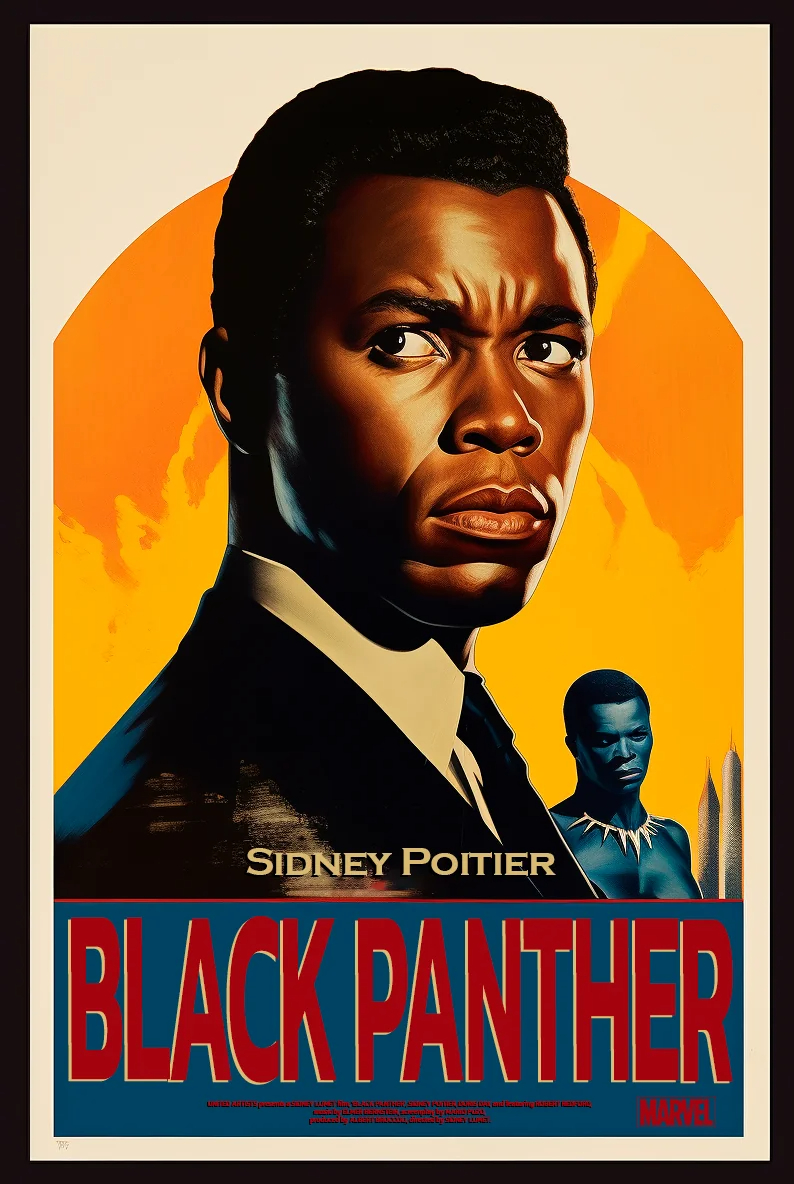 Source: Reddit