Ballad of Songbirds & Snakes Avoids Prequel Curse That Tanked So Many Films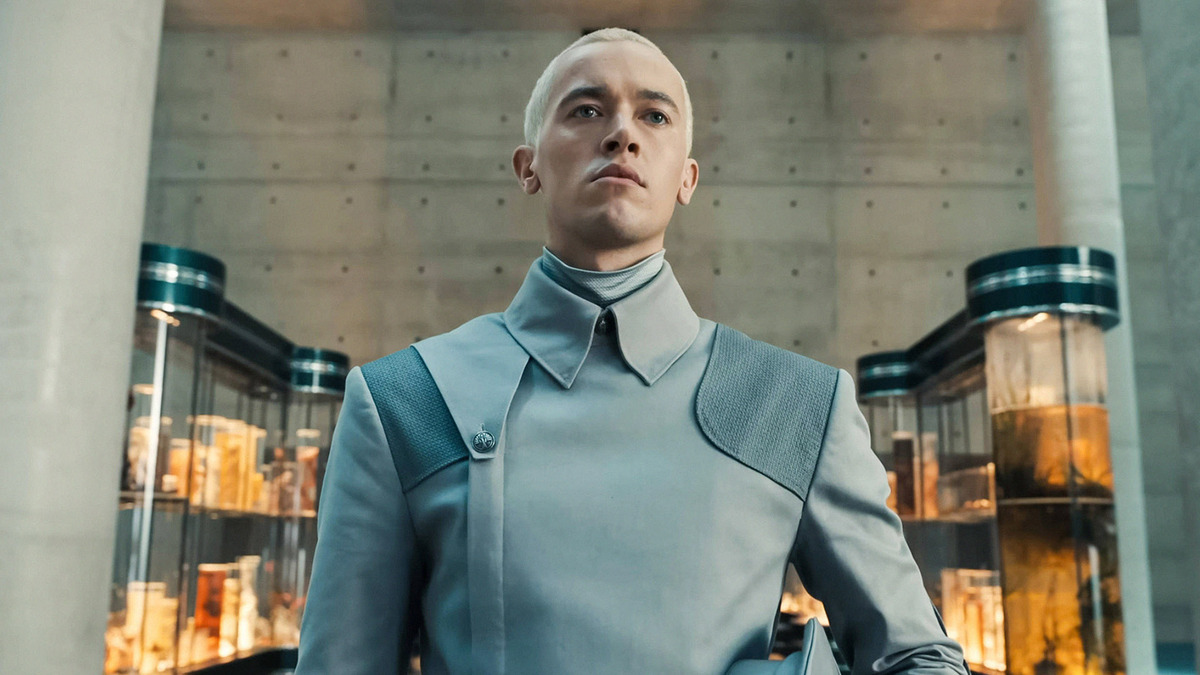 Prequels rarely succeed. Only when the team really puts their heart into it.
Summary
Prequels often don't do well, X-Men Origins and Solo being prime examples
A new prequel, The Ballad of Songbirds & Snakes, is coming out soon
But unlike the above movies, it seems to be a success
Ah, prequels. While sequels are always a hit or miss depending on whether a movie needs a continuation in the eyes of the audience, prequels are more like Russian roulette. Sometimes we think a once-popular movie doesn't need a prequel at all, but the script and its execution are so successful that the new installment becomes an instant hit. Conversely, some prequels are so unnecessary, either adding nothing to the story or literally interfering with established interpretations and lore, that they do nothing but dishonor the original.
Under these circumstances, a new, highly anticipated prequel to the incredibly successful Hunger Games film series, The Ballad of Songbirds & Snakes, will be released very soon, in just over a week.
Based on the novels by Suzanne Collins, the original films told the story of Katniss Everdeen and her misadventures in a dystopian North America of the future and immediately became a pop culture phenomenon, bringing even more attention to the author. The prequel novel (published in 2020) was also incredibly successful, but 8 years after the release of Mockingjay – Part 2, are audiences still interested in seeing another Hunger Games movie? Critics who have seen it say that The Ballad of Songbirds and Snakes broke the so-called prequel curse.
Striving to Succeed that Leads to Disappointment
Well, it's not some kind of 'curse' in fact, not at all. It's audience fatigue: instead of an original, stand-alone story, all we get is a soulless exploitation of old ones.
Take Solo: A Star Wars Story, for example. In general, Star Wars prequels are a minefield: Lucas' prequel trilogy, while commercially successful, was hotly debated and, in retrospect, not universally loved. Over time, as with David Lynch's Twin Peaks: Fire Walk with Me, the films received the warmth they deserved (mostly, thanks to the memes).
But Solo is forever doomed. Aside from the fact that fans deliberately boycotted Disney, the movie was simply unnecessary and ended up being the franchise's first box office flop.
Take another example, X-Men Origins. In 2009, fans weren't tired of endless superhero flicks and were impatient for Wolverine's backstory. But the result was even worse than expected. It wasn't a box office failure, but it disappointed fans so much that the franchise had to be "revived" once again with another subpar Wolverine movie and then a complete reboot.
Critics Praise The Ballad of Songbirds & Snakes
The movie premiered in Berlin on November 5. And oddly enough, the critics loved it! But what's the secret?
First, it should be acknowledged that the source material is what established The Ballad of Songbirds & Snakes as a potentially great movie. Many prequels lack the kind of thoughtful foundation that fans would embrace. Here, the main challenge was not to create a new compelling story, but to faithfully adapt an existing one.
Second, the cast itself! Back to Solo, the casting raised questions for many. The character of Han will always be associated with Harrison Ford and Lando with Billy Dee Williams. In our case, it's the opposite; audiences appreciated how well Tom Blyth handled the role of Coryo Snow, providing an incredibly deep character who gradually evolved from an idealistic young man into the cruel tyrant we know from the original series.
Overall, The Ballad of Songbirds & Snakes is outside of the 'prequel curse' paradigm. When a team knows what they're doing, while still being overseen by the original author, the result is a great story that will never disappoint the audience. The film will be released in U.S. theaters on November 17.
Are you anticipating the Hunger Games prequel?