Behind-the-Scenes Drama Turning The MCU Into a Dumpster Fire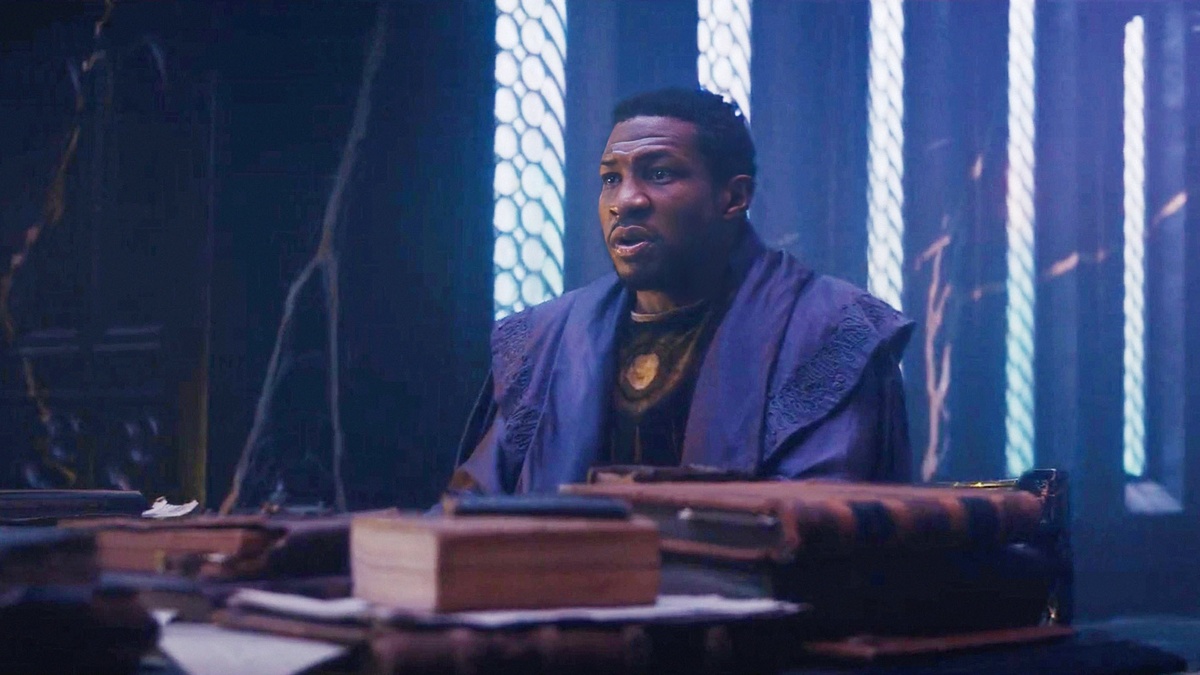 Disney clearly needs to revamp its financial model and operations. And perhaps recast Kang.
Summary
Disney 's popularity is plummeting — most of their releases have been financial failures.
The problem is very systemic and has to do with the way Marvel executives operate.
The drama surrounding Jonathan Majors and overworked employees has led the MCU to a dead end.
Disney is known for its greed, which is one of the main reasons why writers and actors went on strike. But while the company is cutting back on writers, non-A-list actors, and VFX supervisors, it's not cutting back on the gigantic budgets of its productions, which have long since become an exhausting pipeline.
While Disney and Marvel have been flush with cash since the release of Iron Man in 2008, the situation is now dire. Not that people are tired of superheroes (the mere popularity of Tom Hiddleston's Loki says otherwise), they are overwhelmed by the incredible amount of content, regularly getting mediocre movies and shows that suffer from poor writing, special effects, direction, and other aspects. But behind the scenes, there's a much more systemic problem with Disney's questionable business model, which can't handle the issues and drama that arise during production.
The problematic business-plan
Disney has turned Marvel into a cynical content production machine. After Covid-19 crashed the entertainment industry in 2020, Disney decided to raise its price tag by investing in series that would be released on Disney+.
And while in theory such a decision could have been a financial lifesaver, it didn't turn out to be so, as it led to a huge workload for employees and content fatigue for viewers who still had to somehow connect so many shows and movies in their heads into one big story.
Overworking employees
One of the reasons for the failure of Quantumania, which failed to break even at the box office, was the criticized CGI. The same can be said for the earlier She-Hulk series, which was also panned for its mediocre special effects. The VFX artists working within the MCU were so overworked, slaving away 14-hour days, that quality results were simply impossible. All of this led to the Marvel VFX workers unionizing.
It's all about how terrible the workflow was. The scripts were half-baked, and Marvel executives were overseeing them at the last minute, forcing the VFX guys to redo everything in a hurry.
'That is Kevin. And even above Kevin,' some person who worked on She-Hulk shared. 'Those issues should be addressed in preproduction. The timeline is not allowing the Marvel executives to sit with the material.'
Major Majors controversy
And of course, in such a confused and chaotic situation that turned the MCU production process into a dumpster fire, a major controversy arose — Jonathan Majors. His character (or rather characters), Kang, is supposed to be the new Thanos, the main villain of Phase 5. Except that Marvel's main villain turned out to be the actor himself.
After being accused of domestic violence by several women at once, Majors has been blacklisted by Hollywood, but Disney still doesn't know what to do with him. After all, scripts couldn't be rewritten during the WGA strike (another pressure on employees, by the way). At the end of November, Majors will go on trial.
Does the MCU have a future?
'Writing the Marvel obituary would be ill-advised,' Jason Squire, professor emeritus at USC School of Cinematic Arts, said. 'Kevin Feige is the Babe Ruth of movie executives, and Marvel has the most profitable track record in movie history. No question.'
Of course, it's too early to bury Marvel under the Disney umbrella. The franchise still has a chance to regain its former popularity — if only Disney would change its insane business model. There are a lot of new releases coming up, the most important being the third Deadpool installment after Disney acquired 20th Century Fox. There is more and more speculation about new X-Men, new Avengers and other releases.
Source: Variety.
Are you looking forward to the new MCU releases?