Blood Origin Just Proved The Witcher Has Zero Chance to Survive Without Cavill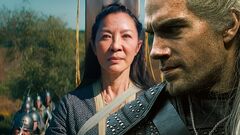 The Witcher prequel seems to have proved one thing – the franchise is a no go without its main character Geralt of Rivia who was brilliantly portrayed on screen by Henry Cavill. So it is not only the character itself but also the actor who is the driving force and the magnet of the series.
The Witcher: Blood Origin has a frankly disastrous audience score of miserable 10%, which is the worst ever for a major Netflix original. The series rating on Rotten Tomatoes is 33%, which is also something one should be ashamed of.
The majority of reviews are bad, too. The critics' consensus is that Blood Origin is "a shallow excavation of ancient lore from Andrzej Sapkowski's fantasy series," which "shares ancestral DNA with The Witcher but little of what makes the mothership series memorable."
Most of fans on Reddit are extremely unhappy with the prequel, citing bad writing, plot holes, low budget and numerous clichés. So, the audience seems to have given The Witcher's spin-off a cold shoulder. And this happened despite the series' showrunner Lauren Hissrich and writer Declan De Barra actively promoting their show prior to its release, sharing their excitement very publicly and loudly.
Blood Origin without Geralt is seen as an attempt to expand The Witcher universe. The series followed the elven kingdom as it blossomed some 12 centuries before the events of the original show. The Continent hasn't witnessed the Conjunction of the Spheres, there were no witchers and no monsters to fight. The only person which is supposed to link the spin-off with the original series is Jaskier played by Joey Batey but it looks like he failed to build this bridge.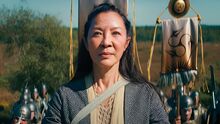 Generic and Derivative, Blood Origin is The Worst Game of Thrones Knock-off Yet
The prequel seems to be a 100% flop and it is unclear what the showrunners will do next. But they will certainly have to do damage control. The spin-off's abysmal results are a fair warning to the production team. They will now have to put their heads together to come up with a new plan, because as Hissrich once said they were thinking about even more spin-offs. Should they really continue exploring this avenue?
The reception of Blood Origin is likely to make the showrunners think about The Witcher Season 4 too, which will see Liam Hemsworth portraying Geralt. Since Henry Cavill was universally recognized as the perfect Geralt, it may so happen that it is him who the show owes its success to.
Whether or not Liam Hemsworth will be able to make Season 4 that popular is a still a question, and we are unlikely to learn the answer until it is released. But so far it seems that The Witcher as a franchise just can't survive on its own without Cavill.