Deathly Hallows Robbed Us of a Jawdropping Harry-Malfoy Scene That'd Change Everything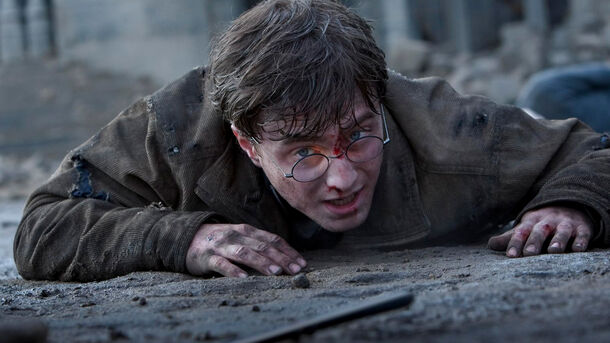 Draco Malfoy apologists, this could have been such a celebration for you.
Tom Felton's Draco Malfoy is one of the most complex characters in the Harry Potter movies, and as the franchise got closer to its grand finale, Felton's Malfoy got increasingly more sympathetic.
However, it turns out that Harry Potter and Deathly Hallows: Part 2 could have had a scene that would convince even the most adamant Draco haters that he is worthy of sympathy. According to the behind-the-scenes footage, the aftermath of the Battle of Hogwarts could have been very different for the young Malfoy.
Remember the scene in the final cut when Draco is summoned by his parents to pick Voldemort's side? Malfoy is visibly suffering from the decision, but he no longer has any control of his life; so he surrenders and approaches Voldemort to receive a humiliating hug from him in front of the Hogwarts defenders.
Well, according to the deleted scene that is still making rounds on the Internet, this could be very different. Malfoy was initially supposed to run in front of Voldemort attacking the suddenly alive Harry and throw his wand forward to protect his sworn Gryffindor enemy.
It's unclear why the creators decided to ditch the scene after all (perhaps, they did so to remain faithful to the source material, where Draco did not do anything like that).
However, should the scene have remained in the final cut, it would definitely change everything. Still, despite Malfoy's reluctance to take action in Deathly Hallows: Part 2, we still see Harry and him in relative peace in the "19 years later" epilogue scene.
Well, let's cherish the deleted scene from Deathly Hallows as our forever "what-if."