Discover Which Shrek Character Are You Based on Your Zodiac Sign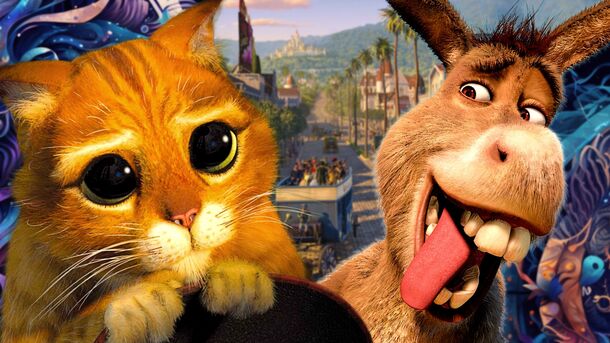 Ever wondered if your Zodiac sign is more Fiona than Donkey? Or maybe you've got some serious Farquaad vibes and didn't even know it.
Let's find out which Shrek character aligns with your Zodiac sign.
Aries (March 21 – April 19) – Shrek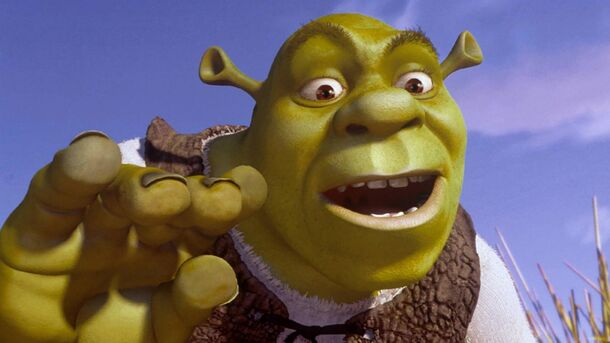 Aries, you're the main event, just like our boy Shrek. Shrek's life was simple; he lived in his swamp, scared off intruders, and enjoyed his mud baths. But when Lord Farquaad banishes all fairy-tale creatures to Shrek's swamp, our ogre's not having it. He goes on a mission with Donkey to rescue Princess Fiona, so he can get his swamp back. If you're an Aries, you're just as headstrong and willing to go on an adventure, even if it messes with your "me time."
Taurus (April 20 – May 20) – Fiona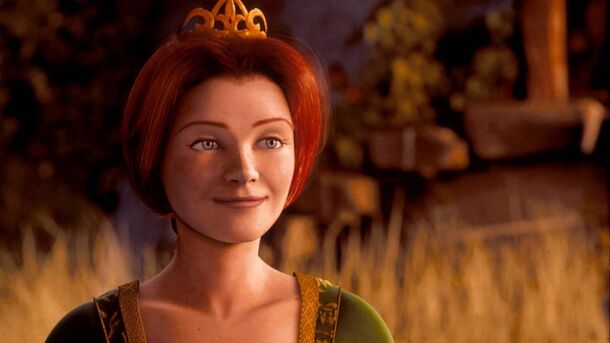 Fiona, our spirited princess, you're definitely a Taurus. Stuck in a tower, she dreams of her Prince Charming but is also capable of handling herself – she knows kung fu, even! She's a lady waiting to be rescued but flips the script when she meets Shrek and Donkey. She's strong, resilient, and practical, just like a Taurus. Plus, she's not afraid to get her hands dirty when it comes to love or combat.
Gemini (May 21 – June 20) – Donkey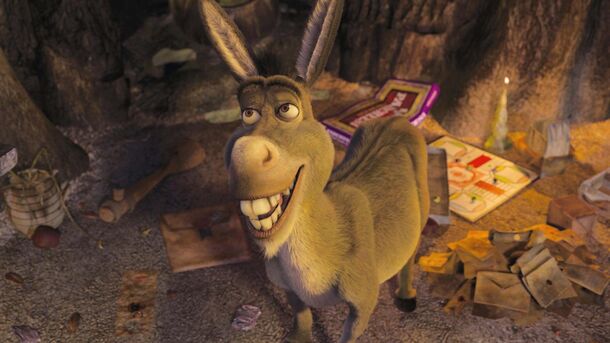 Geminis, let's talk about Donkey, your spirit animal. When we first meet Donkey, he's annoying, talkative, and avoids capture by the fairy tale creature roundup thanks to some quick thinking. He attaches himself to Shrek, much to the ogre's dismay, but eventually proves to be a loyal friend. He's pivotal in helping rescue Fiona and plays matchmaker between her and Shrek. Donkey is versatile, quick-witted, and adaptable. Sound like any Geminis you know?
Cancer (June 21 – July 22) – Dragon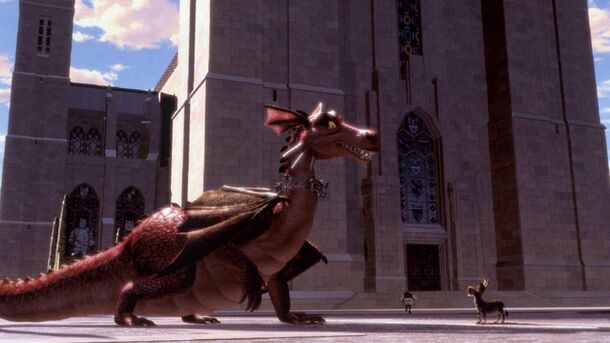 Dragon starts as the fierce guardian of the tower where Fiona is imprisoned. But as soon as she lays eyes on Donkey, she's smitten. She goes from breathing fire to melting hearts in seconds. And when her love, Donkey, is in danger, she swoops in, literally, to save the day. Just like a Cancer, Dragon is deeply emotional and protective of the ones she loves.
Leo (July 23 – August 22) – Prince Charming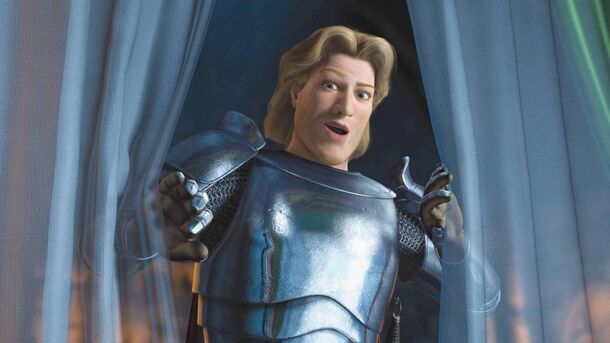 This guy believes he's the hero of the story and is utterly shocked when he discovers Fiona has already been rescued. Charming is the epitome of self-assured swagger but has a cunning side. He plots with his mom, the Fairy Godmother, to marry Fiona and become the King of Far Far Away. Just like a Leo, he's dramatic and center-stage, but his plot gets foiled when others don't play by his script.
Virgo (August 23 – September 22) – Puss in Boots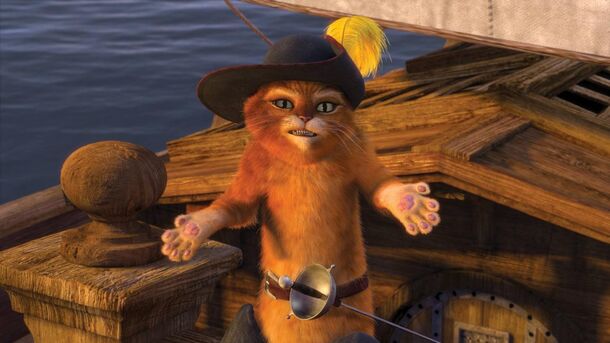 Virgos, you're analytical, and you've got finesse, which makes you Puss in Boots. Initially, he's sent by King Harold to assassinate Shrek but fails comically. Upon his failure, he has a change of heart and becomes Shrek's ally. Puss is elegant with his sword and even more so with his words. Remember the scene where he uses his adorable big eyes to distract the guards? That's some calculated Virgo energy right there. He's highly skilled, detail-oriented, and turns from a would-be assassin to a loyal companion.
Libra (September 23 – October 22) – King Harold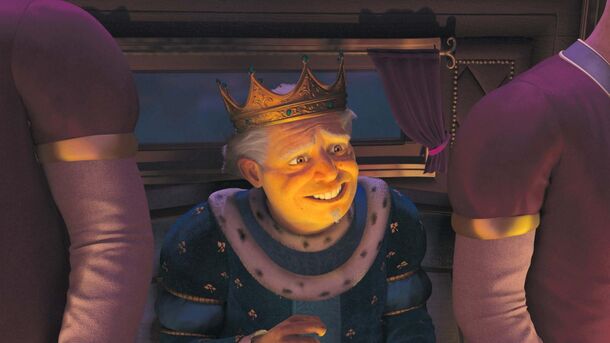 Libras, you're diplomatic and fair-minded, just like King Harold. While he starts as a character that wants Fiona to marry Prince Charming, it's more out of obligation to a deal with the Fairy Godmother than his own choice. King Harold tries to balance his duty to his kingdom and his love for his daughter, which is a tough spot to be in. In the end, he helps Shrek and takes a spell meant for his daughter, showing that his sense of justice and love outweighs the scales. Very Libra, if you ask me.
Scorpio (October 23 – November 21) – Fairy Godmother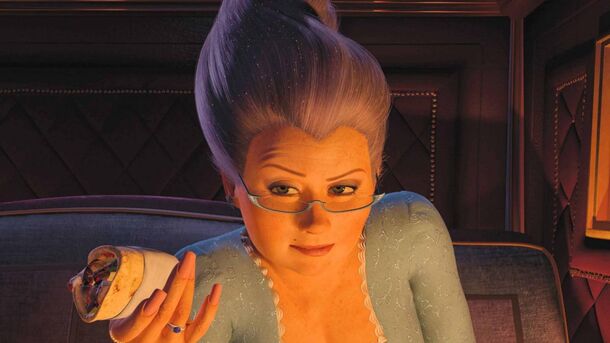 Scorpios, you're magnetic and intense. You're the Fairy Godmother. On the surface, she seems like a bubbly, wish-granting maternal figure. But nah, she's got plans. She aims to get her son, Prince Charming, into the throne by any means necessary. She's pulling all the strings behind the scenes, having initially turned Fiona into an ogre as part of her master plan. She even tries to trick Shrek into thinking that he's not good enough for Fiona. Despite her charming demeanor, she's as manipulative as they come. But you've got to give her credit for her determination.
Sagittarius (November 22 – December 21) – Gingy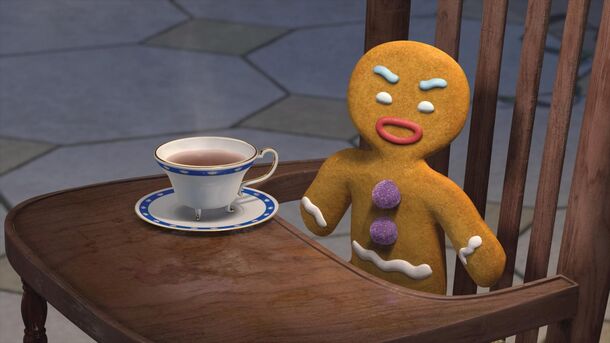 Sagittarius, you're optimistic, you love freedom, and you're also hilarious – just like Gingy, the Gingerbread Man! Remember when Lord Farquaad tortured him for information, and he snarkily replied, "Eat me!"? That's pure Sagittarian humor right there. Later, in Shrek 2, he's key in the mission to steal the Fairy Godmother's potion, showcasing his adventurous spirit. Gingy might be a cookie, but his personality is far from crumbly.
Capricorn (December 22 – January 19) – Lord Farquaad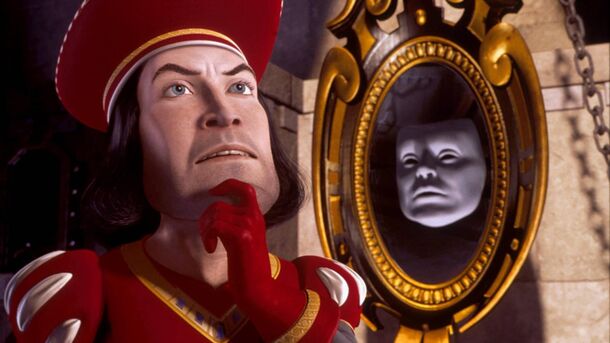 Capricorns, you're ambitious, disciplined, and sometimes you've got a little bit of a control freak vibe. And who better embodies that than Lord Farquaad? This guy wants to turn his kingdom into a 'perfect' place, even if that means banishing all the fairy-tale creatures. His main goal? Marrying Fiona to become a legitimate king. He even goes as far as to capture and torture innocent creatures to reach his aims. Farquaad's meticulous planning and strict agenda make him a classic Capricorn, albeit one with some serious issues.
Aquarius (January 20 – February 18) – Pinocchio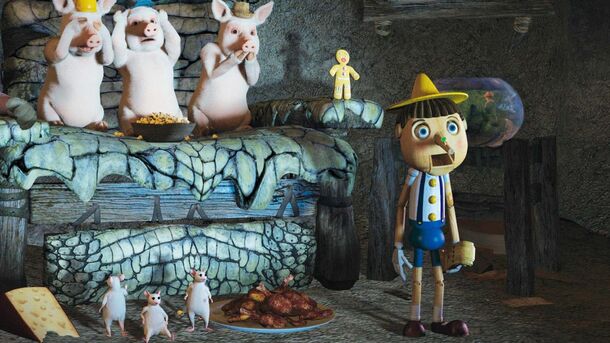 Aquarians, you're inventive and a tad quirky, just like Pinocchio. This wooden boy is initially one of the fairy-tale creatures banished to Shrek's swamp. However, his unique ability to serve as a "live" lie detector turns out to be an asset. He's different, and he uses it to his advantage. Plus, his innovative way of using his extendable nose to help save the day is nothing short of Aquarian brilliance.
Pisces (February 19 – March 20) – Queen Lillian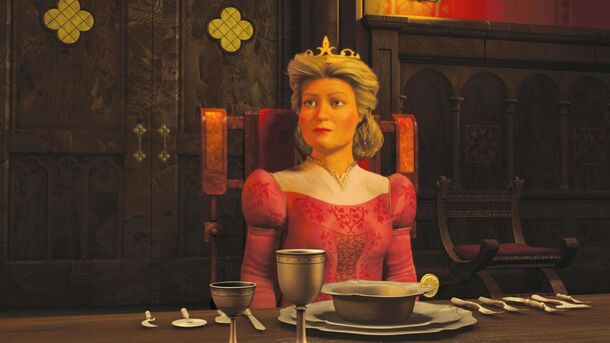 Queen Lillian is empathetic and understands the emotional complexities of her daughter, Fiona. Queen Lillian is also willing to challenge her own preconceptions, like when she initially disapproves of Shrek but eventually sees how much he loves her daughter. She even takes it upon herself to break down a castle wall to save her family. When it's about love and family, she's got a boundless ocean of compassion – just like a true Pisces.