Does Danneel Ackles Have Tattoos?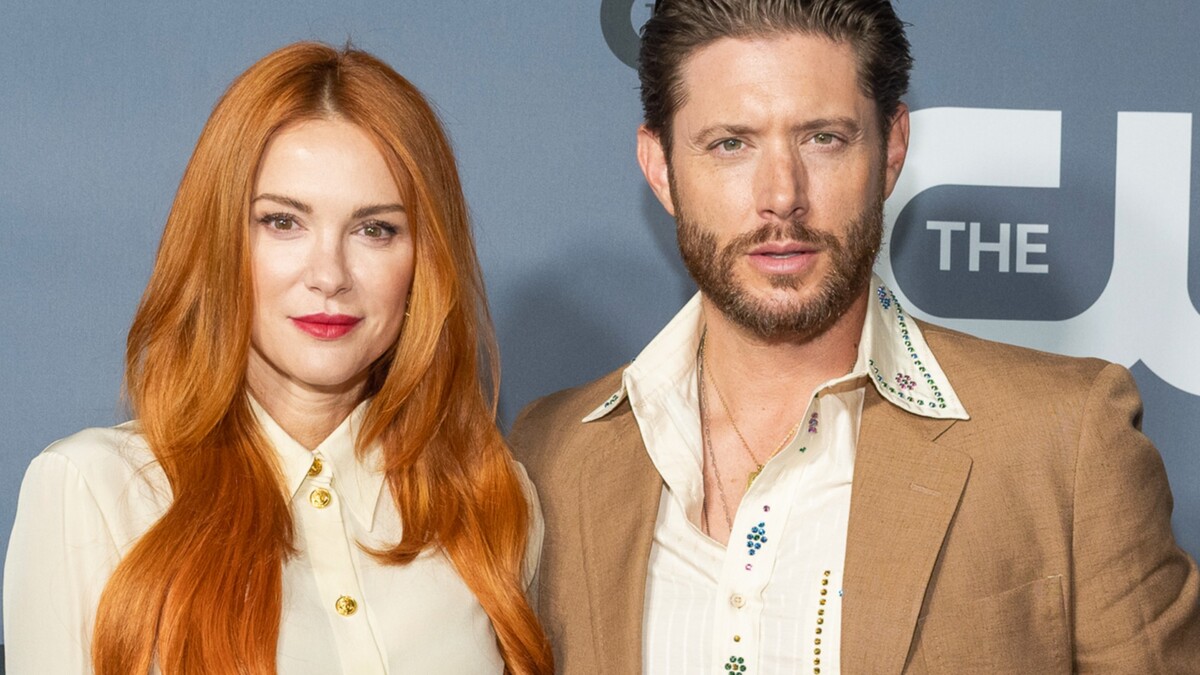 Danneel (who formerly used the last name Harris) Ackles, the beautiful American actress, still has 'Supernatural' fans fawning over her.
Model, actress, producer, is there anything this lovely lady can't do? After landing a recurring role on the hit TV show Supernatural, Danneel wed her co-star Jensen Ackles and the two didn't waste any time starting their own family. Danneel Ackles appears to have it all, but the question we pose today is, does she have any tattoos?
Neither Danneel nor her hubby appear to be shy about their ink affection, as each has shown off multiple tattoos on their respective social media accounts. Although we might not be able to state with 100% accuracy how many tattoos Danneel has and where they are located, we'll share what we do know and a bit of backstory behind each one. We can say with certainty that Danneel sported a tattoo on her backside in her 2009 Maxim photoshoot. In the background we see a car with its hood up and Danneel stands in the foreground, thumb out, as if trying to hitch a ride. Rocking a slinky black bikini, Danneel gives us just a peek. The shoot is gorgeously executed and just flirtatious enough to mesmerize us all.
The importance of family and family time is a recurring theme for the Ackles, as seen on their social media posts. After giving birth to twins Arrow and Zeppelin in 2017, Danneel had an arrow inked on her left arm that incorporates the twins' names. The arrow has a knot in the middle which holds special significance to Danneel. Her son Zeppelin was born with a knot in the umbilical cord, which can be a potentially life-threatening situation.
Danneel got a tattoo in 2020 spelling the word "mischief," a tattoo matching that of her good friend Hilarie Burton (another 'Supernatural' star, Jeffrey Dean Morgan's, wife).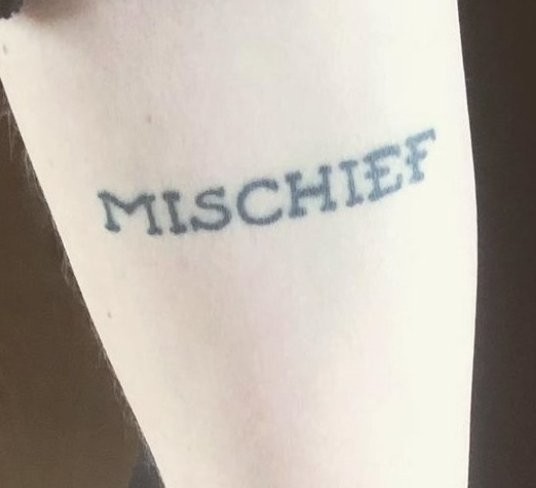 There's also an intricate design on her arm by Annie Mess from Golden Tattoos in Austin.
In early 2022, Danneel posted a picture to social media showing off a freshly inked tribal style bear tattoo on her right bicep.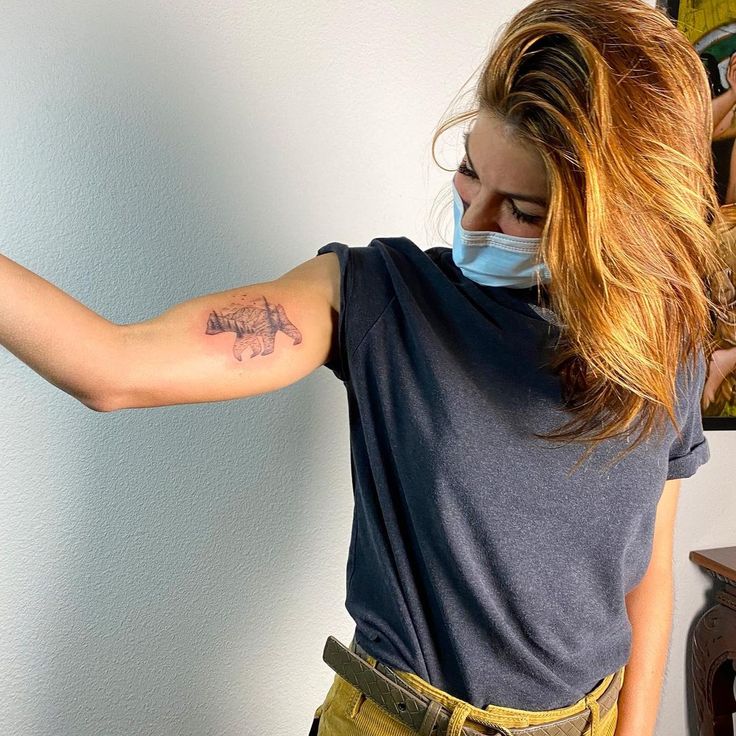 All of Danneel's tattoos are stunning and beautifully done. Each one has a deeply personal and symbolic meaning, and she rocks each and every one of them. So, yes, Danneel Ackles does have tattoos, and all of them suit her to a T. As for what her next ink may be, or if she'll get any more, who can say? But we're all certainly excited to see it if the moment arises.