Doja Cat's New Bold Look Has Fans Concerned About Her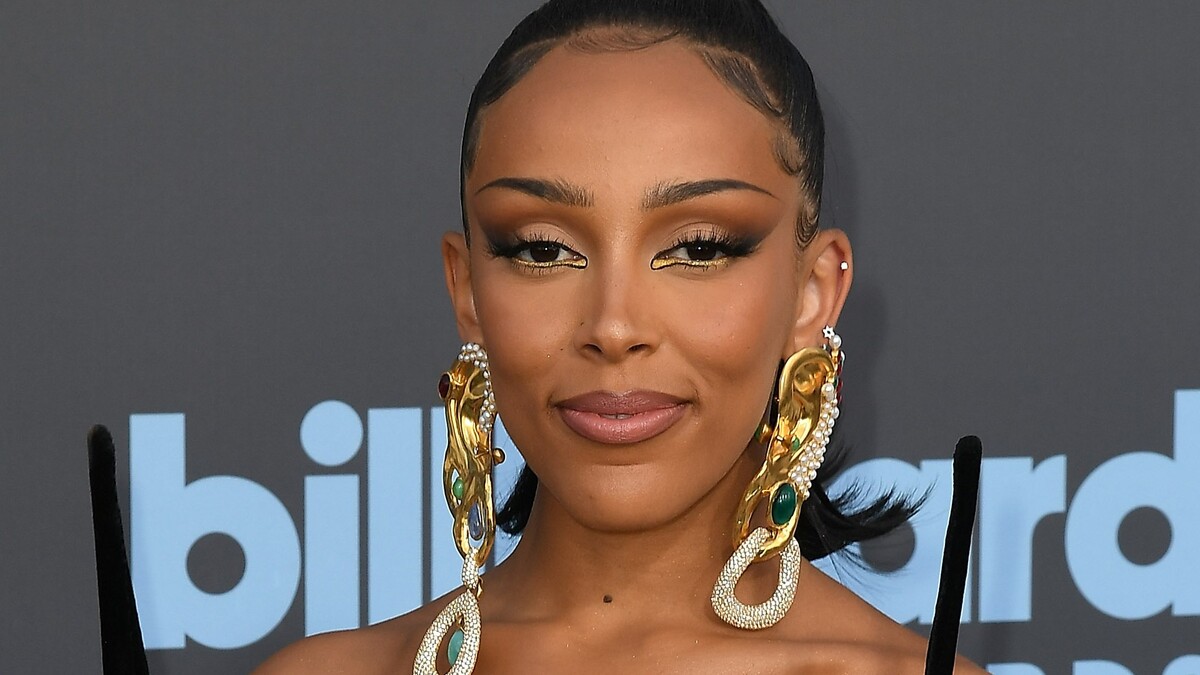 The rapper just keeps on with surprises.
Doja Cat went for a pretty radical transformation of her image, sporting a new look on her Instagram live. With her eyebrows and hair completely shaved off, the rapper embraced her "afro-centric vibes", as Snoop Dogg – who appeared to watch her live – has put it.
The transformation has prompted absolute joy among some fans, but caused some people to express concerns about Doja's well-being – after all, such radical makeovers rarely happen just out of the blue.
After all, we all still remember a certain pop star's bald head era, don't we?
The singer's new look sparked quite a conversation on social media, with some fans comparing her to Britney's unfortunate era and other pointing at how wrong this comparison actually is.
"Doja is a woman of color who faces a whole other level of hair issues and beauty standards that don't apply to Britney. Comparing the two is a little insensitive to both women." – @4GrownFolks
Doja herself assures fans she's perfectly fine and dreamed about going bald for quite a long time.
"I've never liked having hair," the rapper confessed during her live. "I just do not like to have hair. [...] And I just can't believe it took me so long to be like, 'shave your f**king head'".
Doja said she also had troubles with wigs, constantly being bothered about the way she looks. She said that when she had her natural hair on she rarely felt like wearing it out and sporting it, which is why she went for a look that felt way more comfortable. Among people who praised her new look were Snoop Dogg, who called the style "dope", and Lady Gaga, who described it as "beautiful".
Still, a lot of people started to doubt the artist was okay, recalling how Doja has been facing a lot of toxic treatment online. Recently, she went viral after 'Stranger Things ' actor Noah Schnapp exposed her interest in his castmate, Joseph Quinn, via his TikTok.
Besides, Doja's own online persona can seem a bit quirky and chaotic, especially for the uninitiated: her Twitter feed is filled with random posts, and she would frequently change her profile pic and name into something like "smell it" or "ur mum". Gen Z vibes, right?