The 'Supernatural' prequel is going to delve into the history of the Winchester family – but it looks like the creators took inspiration from unrelated shows as well.
The long-anticipated 'Supernatural' prequel, 'The Winchesters', has unveiled yet another official poster – and some fans seem to catch some 'American Horror Story' energy from it.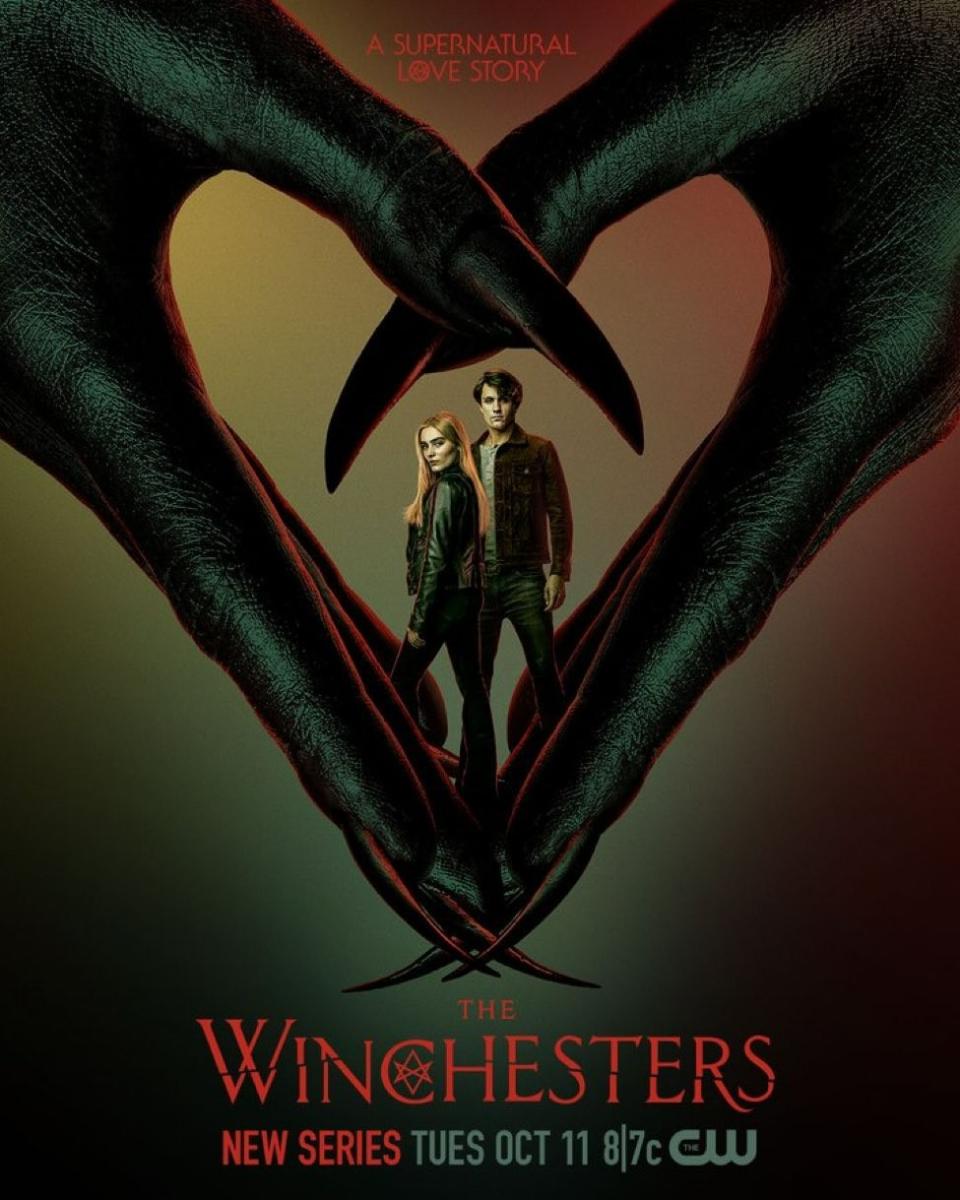 Stylistically, the poster does look like the sinister promo materials 'American Horror Story' would release, with a large object – usually a horrific one – taking up the entire space of the poster. Still, the two main characters – young John and Mary Winchesters – are a centerpiece of the poster, with two monstrous hands creating a heart shape around them. The show's motto apparently is "A Supernatural love story" – an homage to the love between the two and the original show they are coming from.
However, the similarity to the 'American Horror Story' design does not seem to melt the hearts of the majority of fans, who continue to be skeptical – to say the least – about the upcoming prequel.
Narrated by Jensen Ackles' Dean Winchester, the story of John and Mary that is about to be shown in the prequel appears to fall out of line with what 'Supernatural' has already established. In the original show, John became a hunter after Mary's gruesome death at the hands of Azazel. But the prequel appears to retcon the story and establish that it was in fact Mary who introduced John into the world of monster hunters.
Still, there is a chance 'The Winchesters' will find a way to make peace with the original show's canon, as well as with the fans who keep demanding that The CW release 'Wayward Sisters' instead of the Mary and John prequel.
'The Winchesters' is set to premiere on The CW on October 11, 2022.