On Thursday, HBO dropped a new teaser for the upcoming 'Game of Thrones' prequel, 'House of the Dragon', offering a look at new fire-breathers that will be introduced in the story. One of them drew particular fan attention.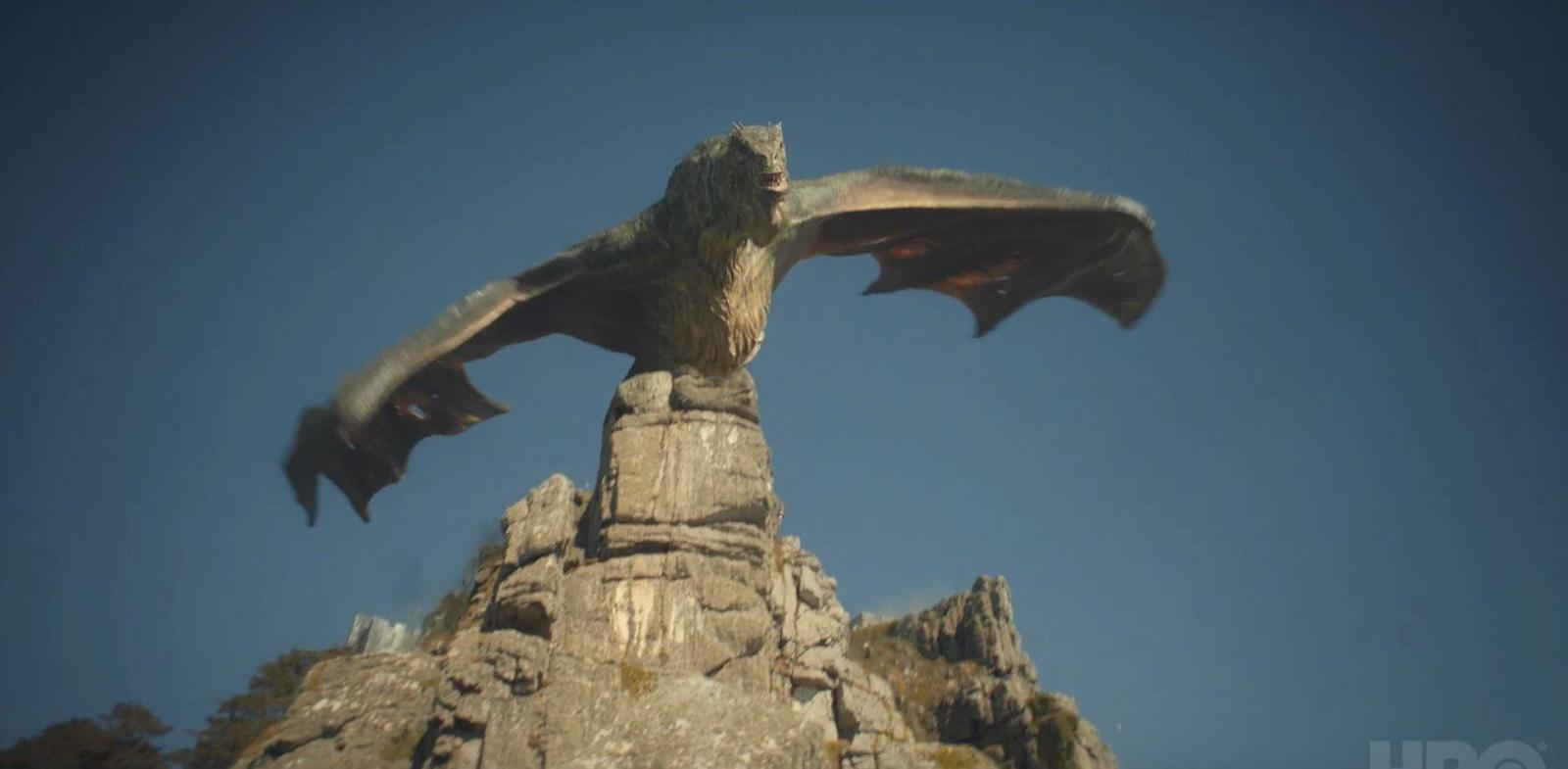 A large grayish dragon towering from a cliff is now suspected by many to be Vhagar, but there are also doubts about that. When it comes to Caraxes, he is pretty recognizable: red scales and signature long neck made it easy for fans to distinguish him from other dragons. However, the cliff dragon shown in the teaser might be too small to be Vhagar, fans argue.
One needs to keep in mind, though, that the teaser did not offer anything for scale, so the actual size of the dragon suspected to be Vhagar will be revealed in the show itself. It's unclear from the clip just how big the cliff is; which is why many fans think that the creators have deliberately left it vague in order to save the "wow" moment for the premiere.
But some eagle-eyed fans noticed something that could hint at the actual size of the dragon.
"If you look carefully there a castle between the rock, just compare the size to see how massive she is." – /frkauan
With the majority of people being confident that the most impressive shots are being saved for the show, it's almost certain that the teaser did reveal Vhagar alongside several other fire-breathers.
Every single dragon in the 'Game of Thrones' prequel, according to the showrunners, will have its own look and personality — something that fans are really looking forward to. At least nine of the 17 dragons that are supposed to appear in the show will be introduced in season 1.
'House of the Dragon' premieres this Sunday on HBO Max.