Here's A Binge-Worthy List of 10 Dark Fantasy Shows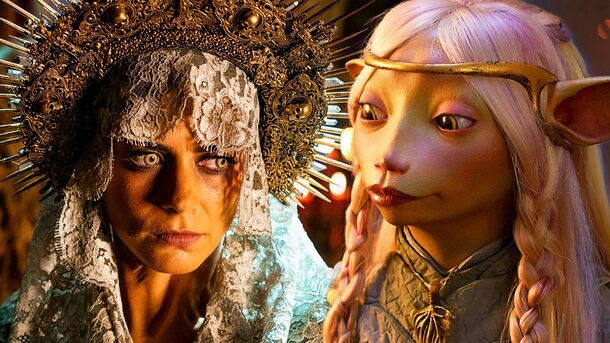 Twisted tales and fantastical frights, perfect for a binge.
These dark fantasy shows haven't quite made it into the mainstream, but that fact doesn't make 'em any less captivating.
1. The Outpost (2018-2021)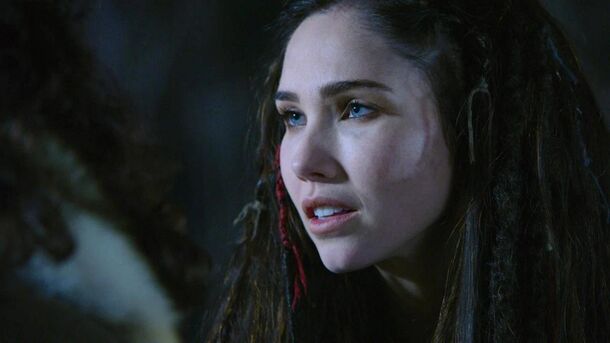 Rotten Tomatoes audience score: 87%
This series is a Netflix hidden gem following Talon, the last surviving member of the Blackbloods race, on a quest for vengeance against the men who slaughtered her people. Talon, played by Jessica Green, stumbles upon a forsaken fortress which she claims as her base of operations. She discovers her supernatural powers to summon demons, called upon through her unique blood, allies with the fortress's inhabitants, including a dashing captain and a quirky brewer, and fends off religious zealots and greedy overlords.
2. Hemlock Grove (2013-2015)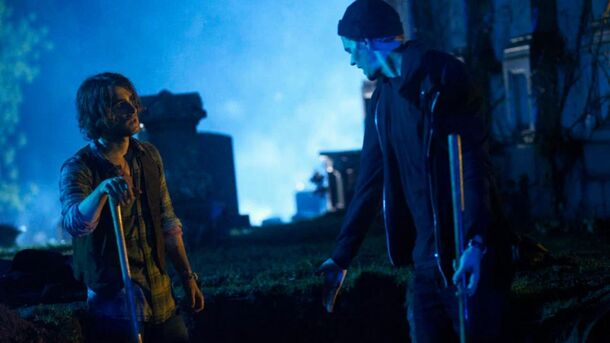 Rotten Tomatoes score: 38%
This show pulls you into the dilapidated town of Hemlock Grove, where the murder of a young girl sets off a chain of events that unveil the town's monstrous secrets. Roman Godfrey, heir to the town's wealthy benefactors, and Peter Rumancek, a newcomer with gypsy roots, become unlikely companions. Peter's a werewolf, and Roman – well, let's just say he's got his own set of peculiarities. Together, they face the town's dark underbelly of biotech horrors and ancient family curses.
3. The Order (2019-2020)
Rotten Tomatoes score: 100%
Imagine your typical college scene; now throw in some dark magic, and you've got "The Order". It's a lesser-known series about Jack Morton, a freshman who joins a fabled secret society, the Hermetic Order of the Blue Rose. While it initially just seems like a mix of magical lessons and frat parties, Jack soon uncovers dark family secrets and lands in the middle of a war between werewolves and practitioners of dark magic. As Jack gets deeper into the society's mystery, he learns about magical artifacts, spells, and his own lineage.
4. Penny Dreadful: City of Angels (2020)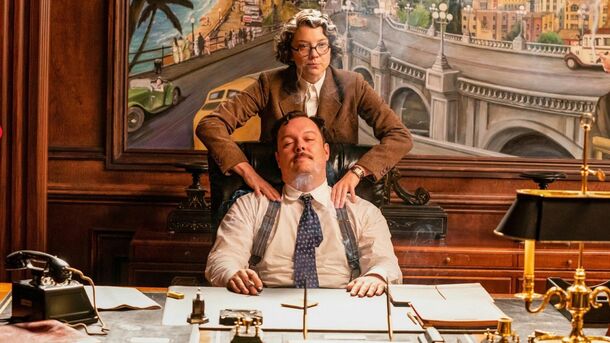 Rotten Tomatoes score: 74%
"Penny Dreadful: City of Angels" spins a tale in 1938 Los Angeles, a time and place where social tension is as thick as the mist that rolls in from the sea. This show might share its name with the original "Penny Dreadful", but it stands on its own with a brand-new storyline and characters. Detective Tiago Vega, the LAPD's first Chicano detective, finds himself in the midst of a grisly murder that hints at supernatural forces at work. It intertwines historical drama with folkloric mysticism, where Santa Muerte, the deity of death, plays a chess game with the demoness Magda, who delights in mankind's worst tendencies.
5. Carnival Row (2019-2023)
Rotten Tomatoes score: 49%
In "Carnival Row," mythical creatures have fled their war-torn homeland to gather in the grimy, neon-lit streets of a Victorian-esque city. The show chronicles the tensions between the human inhabitants and the incoming magical beings. Orlando Bloom plays Rycroft Philostrate, a human detective with a soft spot for these creatures, who uncovers a series of unsolved murders that hint at a beast stalking the row.
6. Curon (2020)
Rotten Tomatoes score: 63%
The series begins with Anna, who returns to her hometown Curon with her twin teenagers, Mauro and Daria, after a 17-year absence. But Curon isn't your quaint, idyllic village; it's a place where reflections come alive and old legends lurk in the shadows of a sunken bell tower. When Anna mysteriously disappears, her children must confront a cursed past and an unsettling presence that seems to echo from the depths of the lake. With supernatural phenomena and doppelgängers threatening their reality, Mauro and Daria have to face an ancestral evil to find their mother.
7. Dracula (2020)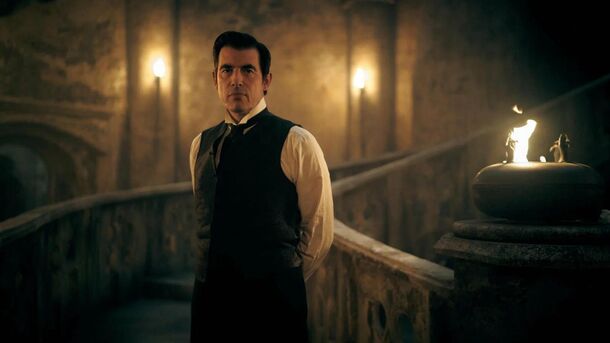 Rotten Tomatoes score: 71%
In this miniseries, the infamous Count is not just a bloodthirsty noble but a creature with charisma that's as potent as his thirst for the vein. We journey with the Count from his castle in Transylvania to the bustling streets of London, as he encounters the determined Sister Agatha Van Helsing. Agatha is not your typical nun; she's a vampire hunter with the wit to match Dracula's cunning. The game of cat and mouse is peppered with clever dialogue and a deep dive into Dracula's vulnerabilities.
8. The Nevers (2021-)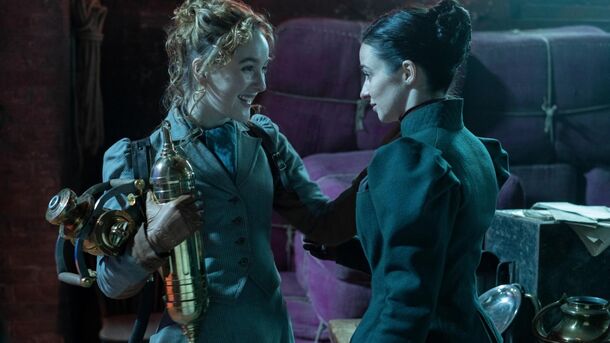 Rotten Tomatoes score: 49%
"The Nevers" is a steampunk spectacle set in Victorian London, where a group of women find themselves imbued with abnormal abilities after a supernatural event. They're known as the Touched. Amalia True, a mysterious widow with a propensity for sudden violence, and Penance Adair, a brilliant inventor, lead this motley crew of powered women. Together, they face the brutish forces of a society that fears and wishes to control their kind, with the plot unraveling a conspiracy that could change the world.
9. Warrior Nun (2020-)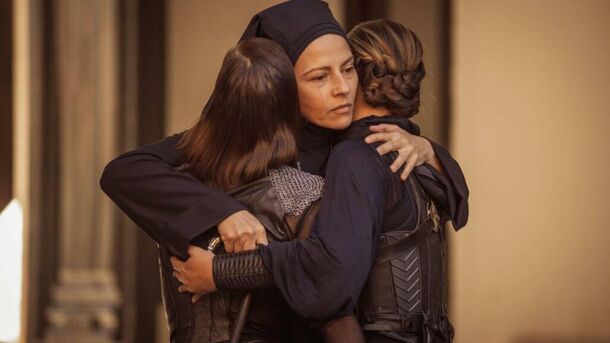 Rotten Tomatoes score: 84%
"Warrior Nun" circles around Ava, a 19-year-old quadriplegic orphan who wakes up in a morgue with a new lease on life and a divine artifact embedded in her back. She discovers she's now part of an ancient order that has been battling demons on Earth for centuries. As she comes to grips with her newfound powers and the halo in her back, Ava juggles the teenage desire for independence with the heavy responsibility of being a chosen one. It's a celestial war brought to Earth, with Ava and her sister warriors at the front line.
10. Dark Crystal: Age of Resistance (2019)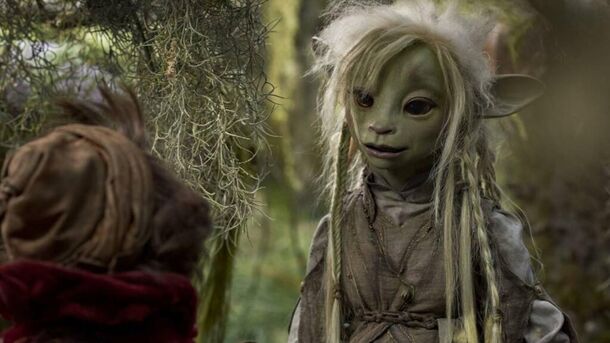 Rotten Tomatoes score: 89%
"Dark Crystal: Age of Resistance" is a prequel to the 1982 Jim Henson film. When three Gelflings – Rian, Brea, and Deet – discover the horrific truth behind the power of the Skeksis, the ruling class of their world, they ignite a rebellion. The Skeksis' dark magic has corrupted the Crystal of Truth, the heart of Thra, and is draining the life essence of the Gelflings' world. It's a grand saga of resistance as these three heroes unite disparate clans and creatures of Thra to challenge the darkness.