Homelander Fan Theory Suggests 'Herogasm' Might Adapt This Gory Scene From Comics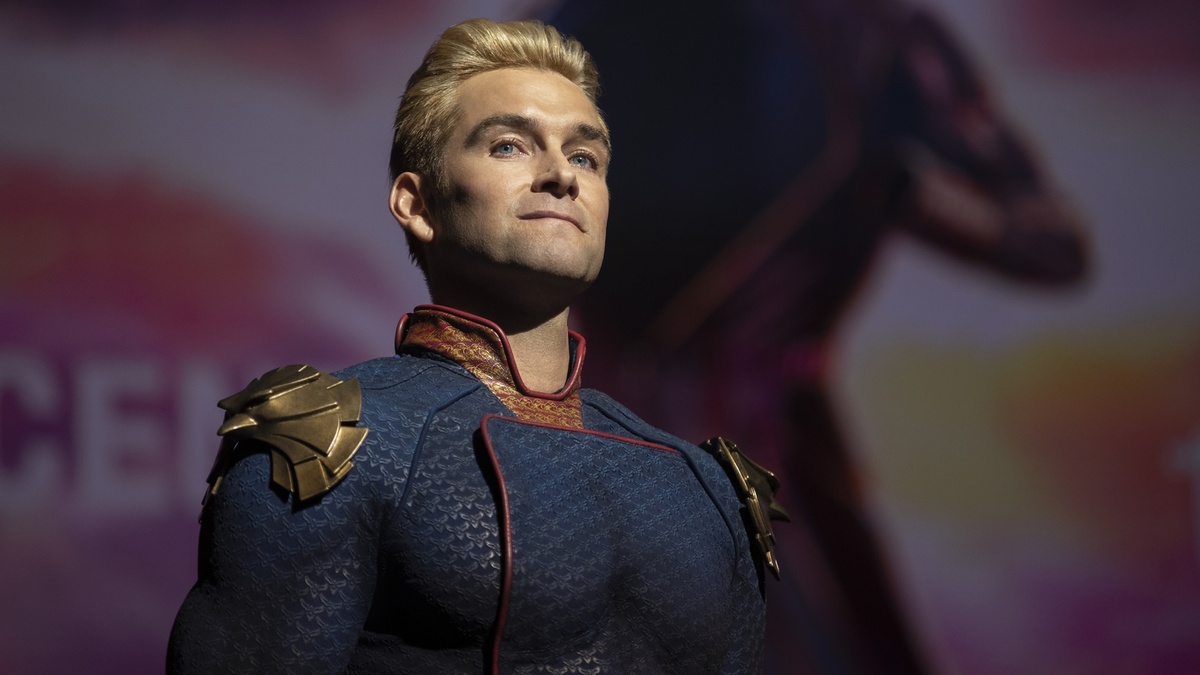 Hardly anyone has asked for it.
A couple of days separate us from potentially the most controversial episode in the history of 'The Boys ' – and maybe the entire television history – 'Herogasm'. With fans becoming more and more concerned regarding what's coming, they turn to comic books pages to try and prepare themselves. Sometimes they regret it.
For instance, one fan recalled a particularly gory scene depicted in 'The Boys' comics that shows… well, the aftermath of Homelander enjoying a sexual intercourse with a prostitute to the extent that it kills her.
To make it clearer, he simply makes her explode, with the outtake from the comics depicting every single detail of the gruesome finale.
With the TV adaptation clearly not shying away from the gore, 'Herogasm' being no exception, fans came up with a theory suggesting the adaptation of this very page. It is though that Homelander might do something as horrifying as this to the Deep's wife… after he is done with the husband.
Some people believe that the entire season was building up for something like this: "The lack of her character development this season 100% is because she's gonna be dead soon," – as one of 'The Boys' fans mentioned on Reddit.
In fact, the very first episode of season 3 has already set the bar high when it comes to gory sex scenes. After all, now that we all have witnessed a superhero blowing his lover up from inside his penis, can a violent Homelander sex scene truly take us aback, even if it features a more powerful explosion?
The thing is – yes, it can. And we will soon know the extent of trauma that 'Herogasm' will render all of us. The episode premieres this Friday on Prime Video.