iKONICs, AHGASES, and ATINYs Showing Sweet Friendship During Concert in Philippines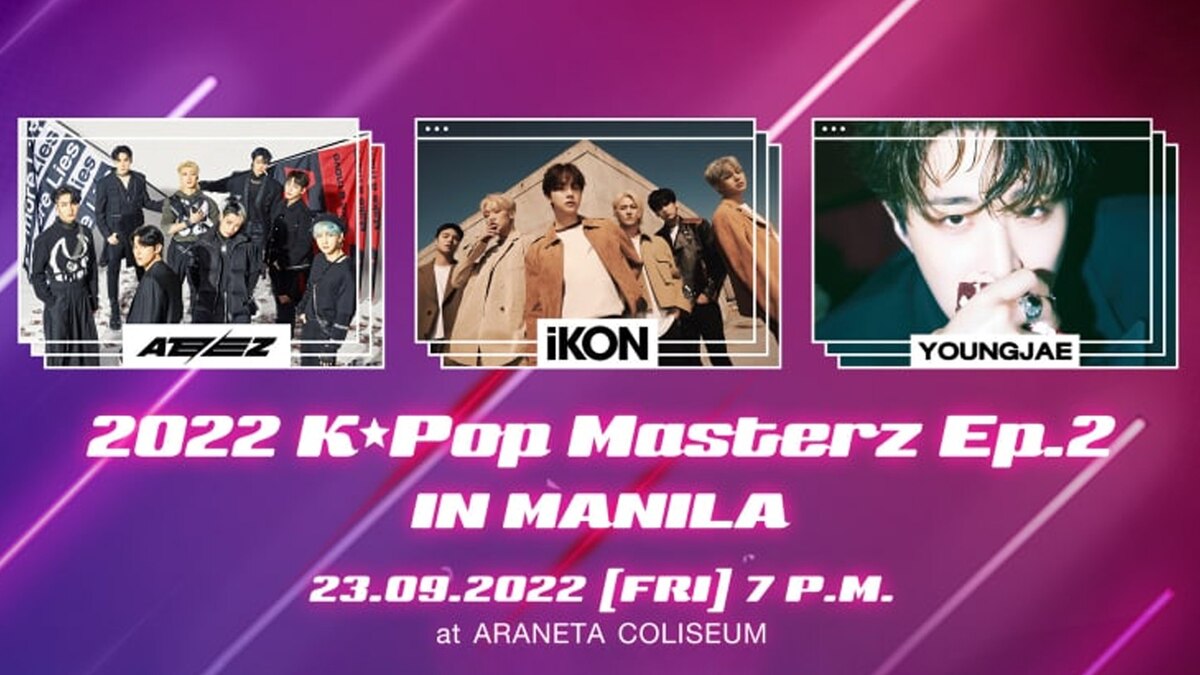 Together, three fandoms created what can be called a multi-fandom festival, full of great music, celebration, and joy.
Nothing less should probably be expected when three fandoms, known as some of the most peaceful, come together to see their favorite artists perform on one stage. Kpop Masterz Ep.2 concert was held on September 23 in Manila, Philippines. As can be seen from the divided percentage of lightsticks presented in the audience, the majority of the crowd was iKONICs who lit up the concert hall in fiery red color.
However, that didn't make other fandoms uncomfortable and worried about whether their artist would receive the deserved attention and welcomed cheers or not. On the contrary, it quickly became obvious that all the fans came here to have fun and enjoy all K-pop idols' performances.
Here are a few examples of AHGASEs, ATINYs, and iKONICs joining forces.
Turns out, GOT7 's Youngjae had a birthday on September 17. The whole crowd wished him a happy birthday and even sang a song in Korean. Youngjae was visibly touched by such a heartwarming gesture.
Three fandoms kept diligently cheering for Youngjae, ATEEZ, and iKON from the beginning till the very end. Everyone eagerly waved their lightsticks and even sang along to the fanchants when possible. Since usually every group in K-pop is associated with some color, Filo fanbases ensured no artist would become upset after not seeing their own colors in the crowd by presenting a collaborative project. Before the concert, they gave out red, orange, and green stickers for fans to cover their phone flashlights when other groups were performing and make them look like lightsticks.
After the end of all performances, everyone who attended the concert thanked each other for mutual support. Fans kept posting videos of other artists that they took during the festival and even asked for other idols' names, praising them for their stage presence, strong vocals, or visuals.
Many K-pop fans commented that this is how a healthy relationship between fandoms should be, instead of the silence that some of the fandoms often exhibit during joint events because of some online fanwars. Online communities praised Filo fans for being nice and respectful. They said K-pop idols themselves would surely love to return to the Philippines after such a warm welcome since for some of them it was their first visit to this country.