J.K.Rowling Sneaked This Smart Detail into Harry Potter Book to Honor Rupert Grint
J.K. Rowling added a little Easter egg to Harry Potter and the Half-Blood Prince that had no other purpose than honoring Rupert Grint, Ron's actor…and becoming a fun gag.
When the Harry Potter books started taking over the world, it wasn't long until Warner Bros. realized that it was free real estate and bought the rights for a live-action adaptation of the series. Well, by "not long" we mean "after the fourth book was released," but it was still a solid reaction time from such a huge company, OK?
But that's beside the point.
The point is that the book series was only halfway done when the first Harry Potter movie came out, and for the next several years, these two processes were parallel to each other. While J.K. Rowling was writing the new books, Warner Bros. was shooting movies based on the previous novels…and they obviously worked together.
JKR was, of course, quite fond of the young actors who were portraying her beloved characters, and at one point, the author even decided to include a little Easter egg as a tribute to one of them. It was during the writing of Harry Potter and the Half-Blood Prince which came out in 2005 — just as the movies caught up to The Goblet of Fire.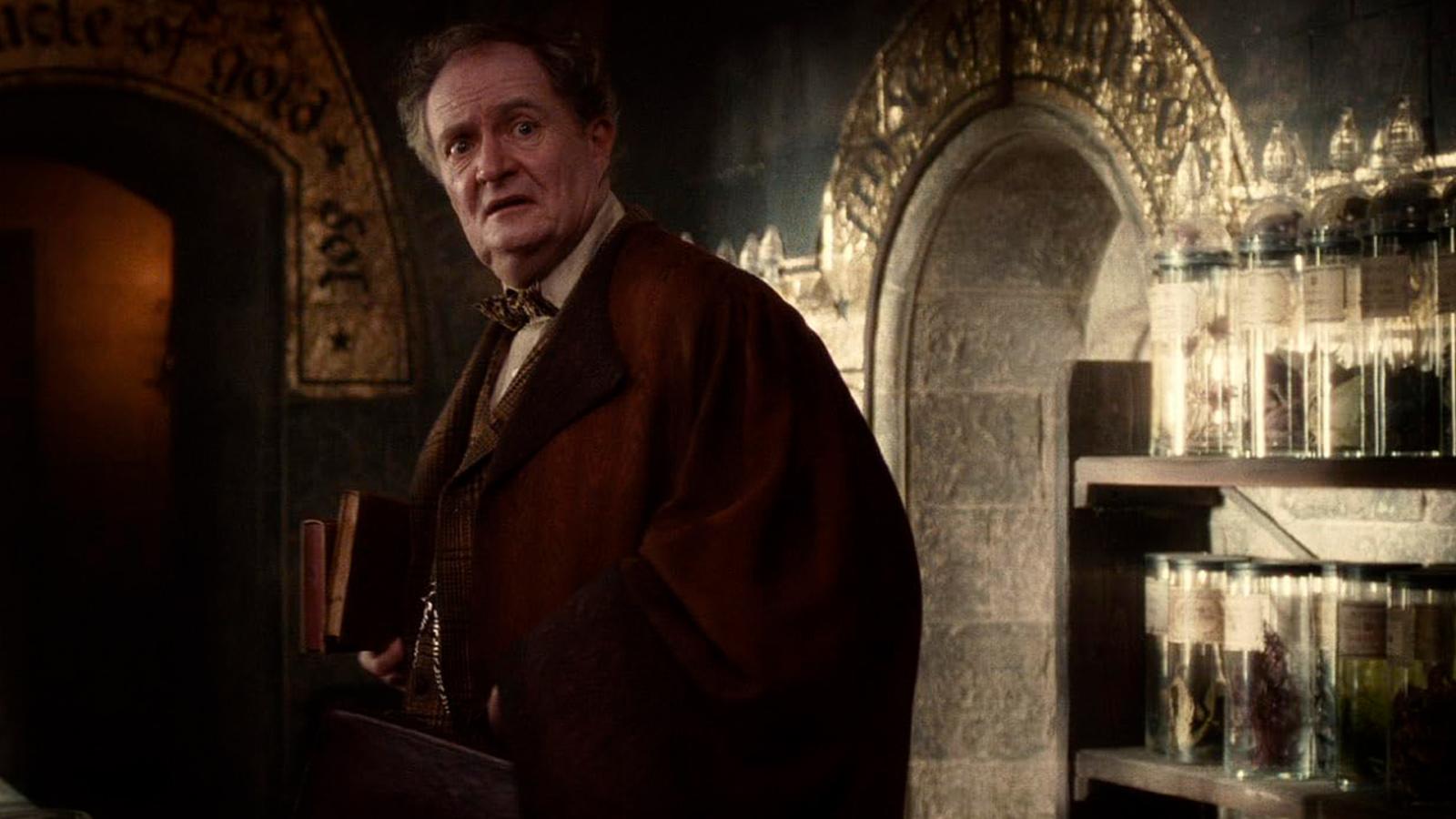 In the scene after Aragog's funeral, Professor Slughorn tells Harry that the mead he brought for that grim occasion had been tested by his house-elf to ensure it hadn't been poisoned. He calls that a necessary precaution after what happened to Harry's friend Rupert. Of course, Harry doesn't have a friend called Rupert — he has Ron.
Plot-wise, Professor Slughorn was bad with names of people he didn't consider important; he was also drunk and sloppy at that point, so it's completely understandable that he called Ron by a different name. But we, the good Muggles back home, understand that it was JKR's way of saying "cheers" to Rupert Grint.
At that point, Grint had been playing Ronald Weasley in four movies already, so there was no way this "mistake" was unintentional. It was but a wholesome little Easter egg that honored one of the young actors in the actual book itself.