Keanu Reeves Had to Pay $2M to Co-Star with Al Pacino
For Devil's Advocate, The Matrix actor had to cut a huge chunk of his salary and give it to Al Pacino just to have a chance of working with his idol.
Devil's Advocate may be a cult classic now, but back in the day, it had quite a complicated production story with multiple cuts, disagreements, changes of plans, and even sacrifices — all to produce this one movie, granted it turned out to be worth it in the end. Even Keanu Reeves had to spend his own money to make the film possible.
Initially, the cast was supposed to be very different, and instead of Keanu Reeves, it was Brad Pitt who was supposed to play the main character.
The director was different, too: together with Pitt, Joel Schumacher walked away from the project because of the weak script and the difficulties with finding the perfect Devil.
Then, it was Taylor Hackford's turn to direct the movie, and he took this opportunity with great enthusiasm. The director immediately knew who he wanted to play the Devil, and his candidate of choice was Al Pacino; but the acclaimed actor didn't think so.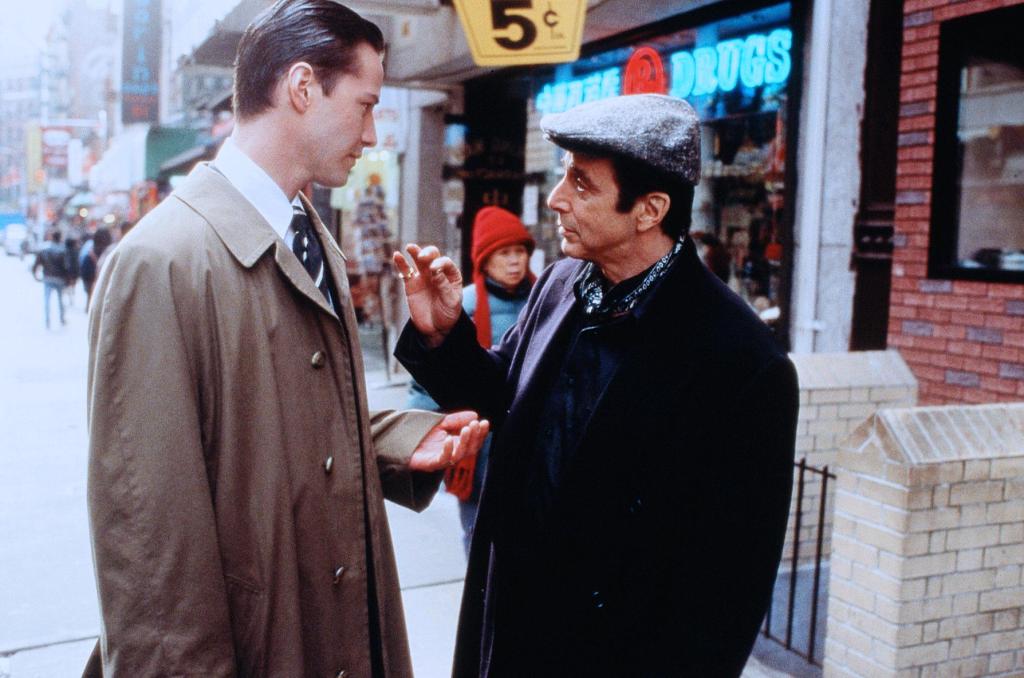 Al Pacino kept continuously refusing the offer and claiming that the script was still really bad. It wasn't until numerous changes were made that he accepted the final version.
This wasn't the end of director Hackford's struggle with Al Pacino, though. Sure, he approved the script, but he also demanded a huge salary that the movie's budget simply could not afford... and that's when Keanu Reeves came into play.
The John Wick star was already onboard at that point, and he was properly excited to co-star with Al Pacino, who was among young Keanu's idols.
In a selfless move to save Devil's Advocate and secure his chance of working with the acclaimed actor, Reeves hacked $2M off his own salary and gave it to Al Pacino instead.
"I'd rather people didn't know that... It was a private transaction. It was something I could afford to do, a worthwhile thing to do," Keanu Reeves commented many years later.
In the end, not only did his huge investment result in a phenomenal cult-classic movie and the collaboration with Al Pacino, but in Keanu himself having the time of his life on the set. "Our relationship was, for me anyway, fantastic: I had some of the best times of my life with him," Reeves shared.
Source: New York Daily News