Michelle Pfeiffer Had To Do Something Pretty Gross on Batman Returns Set
From locking themselves in motel rooms to eating 36 straight empanadas, actors have done some pretty weird things to get the perfect take. What Michelle Pfeiffer had to do for Batman Returns might be the weirdest.
Pfeiffer worked with noted eccentric Tim Burton for 1992's Batman Returns, the follow-up to 1989's groundbreaking Batman.
While Burton's flair for the absurd was evident in Batman, he pushed the limits in Batman Returns. Pfeiffer's Catwoman shared the screen with Danny DeVito's Penguin, a grotesque villain who ate raw fish and spewed spittle every time he spoke.
Catwoman visits the Penguin to discuss their shared "thorn in the side" – Michael Keaton's Batman. Things get tense, and they resort to threatening each other's pets. She takes the Penguin's pet bird out of its cage and sticks it in her mouth. He pulls a knife on her cat and she relents, letting the bird fly out of her mouth.
As it turns out, that was absolutely real. Pfeiffer really stuck a live bird in her mouth for the shot – and it wasn't a short one. Looking back, she can't believe she did that, saying she definitely could have caught a disease. At least, she was able to do it in only one shot, which limited her misery.
Burton praised her portrayal of the legendary femme fatale, touting her physical acting. Her portrayal was certainly over the top, but it was exactly what Burton was looking for. She was a leather-clad, overtly sexual, creepy anti-hero – a pretty accurate portrayal of Catwoman's comic counterpart. Pfeiffer is arguably the definitive cinematic Catwoman.
She said in a 25th reunion interview with The Hollywood Reporter that she was "completely obsessed" with the character in her youth. When the role finally came up, she was crushed when she found out Annette Bening was already cast.
She eventually got the role, swearing to Burton that she'd do whatever it takes to nail it – including, apparently, sticking a bird in her mouth.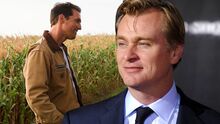 For Interstellar, Nolan Planted 500 Acres of Corn; Here's How Much He Earn Selling It
She studied kickboxing and practiced using a whip. When she was first on set with Burton, she reportedly hit him with the whip, drawing a little bit of blood. She realized it was harder to use the whip amongst the on-set obstructions, but she still managed to do all her own whip stunts.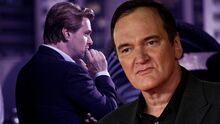 The Only Nolan Movie That Left Tarantino Utterly Baffled
It seemed she was all set for a return in the sequel, but she became pregnant and was unable to return on the studio's schedule. Burton eventually left as director, with Joel Schumacher taking over the franchise to far lower critical reviews.
Pfeiffer's superhero movie career isn't over; she'll return for the third Ant-Man and the Wasp movie this year as Janet Van Dyne.