Midnight Suns Fan Poster Is So Good It Will Make You Root For The Movie to Finally Happen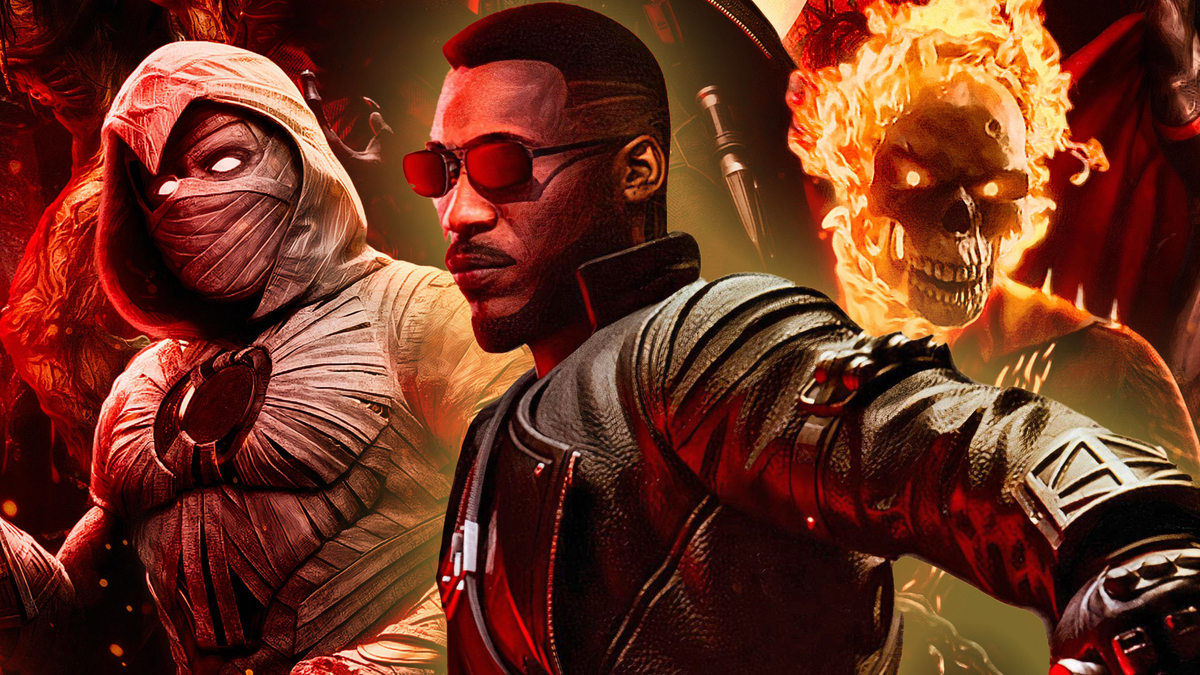 This team is fresh, different, and it's something fans are clearly eager to see.
The Marvel Cinematic Universe brought some of the best comic book superhero teams to life, including the Avengers and Guardians of the Galaxy. Isn't it time for something new and special? Fans say yes. That is why we are getting a not-so-superhero team, Thunderbolts, in the upcoming eponymous movie.
But there is one particular team fans can't wait to see on the big screen. We are talking about Midnight Suns. It is a lesser-known team in the Marvel comics that deals with supernatural threats, so think magic, dark arts, and all things eerie. With the MCU expanding its horizons, introducing a team like Midnight Suns makes sense.
Many characters were part of the line-up in the comic books with most prominent being Blade, Ghost Rider, Doctor Strange, Punisher, Wolverine, Moon Knight, and some others.
There's been a bit of confusion regarding the name of the team. Originally, in the Marvel comics, the team was known as Midnight Sons. However, for the 2022 video game, the name was tweaked to Midnight Suns.
Firaxis Games, the developer behind the game, wanted to make the team more inclusive and represent the female heroes in the group (per CBR). The original Sons title was predominantly male-centric, so the shift to Suns was a nod to the inclusion of female characters.
The anticipation for this unlikely Marvel team is reaching fever pitch. So much so that fans are taking matters into their own hands and creating their own posters. A Reddit user, BenSolo_Cup, shared their poster, and received a ton of love for their artwork.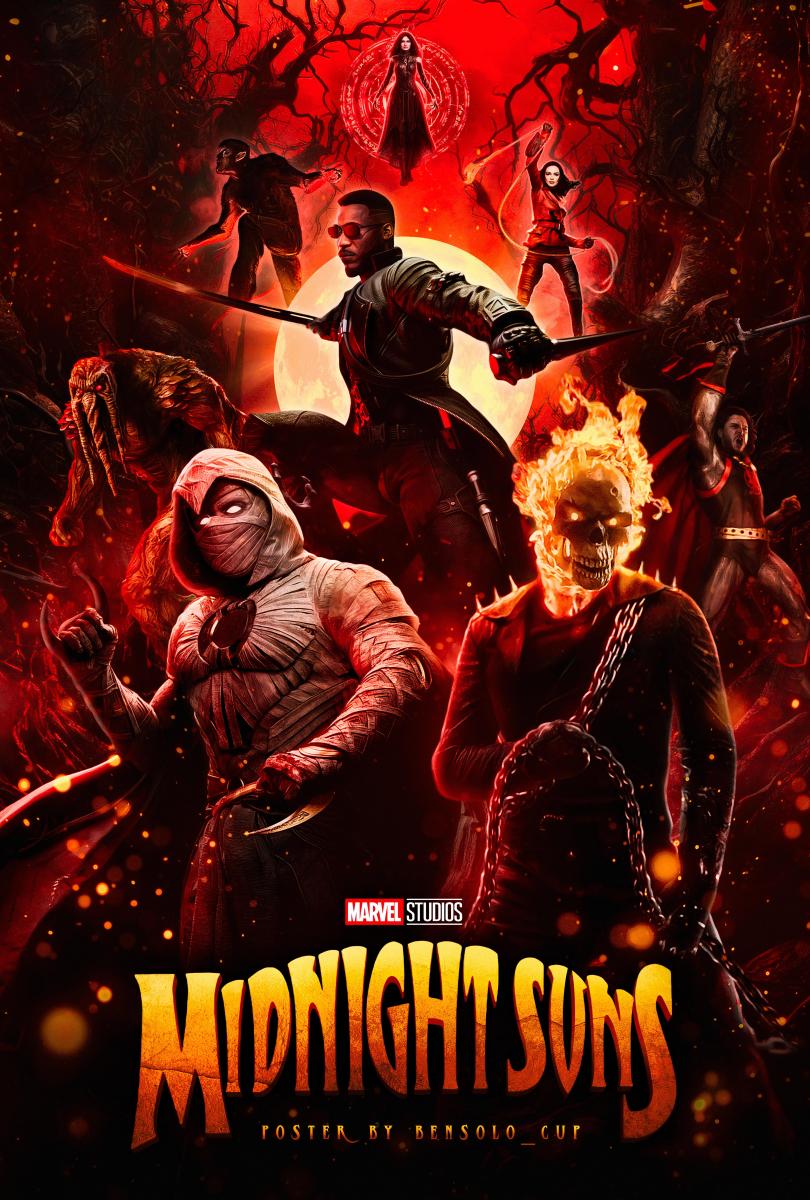 The poster suggests the following line-up: Mahershala Ali's Blade, Oscar Isaac 's Moon Knight, Kit Harington's Black Knight, Ghost Rider, and some other members. Isn't it something you'd love to see?
There's also a lot of chatter about Ghost Rider. Fans are divided between wanting Robbie Reyes or Johnny Blaze to be the Ghost Rider in Midnight Suns. Robbie Reyes appeared in the MCU (if Agents of S.H.I.E.L.D. is still part of the MCU) and was portrayed by Gabriel Luna.
Let's just hope Disney stops producing movies nobody really needed and finally start making something fans are dying to see.
Are you hyped about this team making their first appearance in the MCU?
Source: CBR