Percy Jackson Author 'Wrote Off Hollywood' After Movies' Disastrous Failure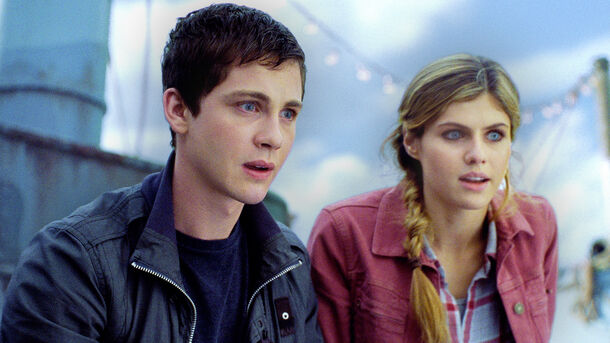 Rick Riordan was so frustrated with the first live-action adaptation it took some extra convincing from Disney Plus to get him onboard of the upcoming show.
Rick Riordan s Percy Jackson book series was a phenomenal success, and his wonderful setting of Greek mythology in the modern world earned the author millions of fans all over the globe. However, every successful book franchise has to face one dreadful process: live-action adaptation.
The first attempt to adapt the Percy Jackson series was taken over a dozen years ago with the movie Percy Jackson & the Olympians: The Lightning Thief. Even though the reception of the film was far from great, it was soon followed by Percy Jackson: Sea of Monsters, which turned out even worse than the first installment.
Rick Riordan famously hated the movies as he stated on many occasions; in fact, he distanced himself from them early on after realizing how little respect the creators had for the source material. With an approach like that, it didn't come as a surprise when the Percy Jackson movies failed — and the author was left with nothing but frustration.
"After the movie experience, I basically wrote off Hollywood for a long, long time. I really didn't want to have anything to do with the film industry. There were many years of me saying, 'I don't want to engage. I don't want to think about other adaptations. I'm done," Riordan told Variety.
As you might have guessed, things changed when Disney Plus approved the author years later, in 2019. The company suggested a book-faithful TV show instead of big-screen adaptations, and promised Rick Riordan significant creative control over the development of the series. In his eyes, this idea was very much worth a shot.
"My feeling was always that television was the better format for Percy, because it allows us a larger canvas to tell more of the story and to be more faithful to the source material, which is what the fans of the books really would love to see," the author explained.
Percy Jackson & the Olympians TV show is set to be released on December 20, 2023, and Rick Riordan is admittedly feeling really good about it. This time, the book author collaborated closely with the creators of the adaptation, and we're expecting a much more thorough and faithful live-action version of Percy and Annabeth's adventures.
Source: Variety