Reddit Just Found A Perfect Villain For 'Obi-Wan Kenobi' Season 2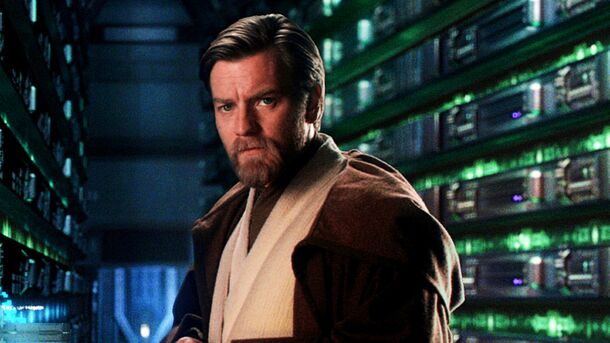 Although the Disney+ series was conceived as a limited project, it looks like there is still a possibility of another installment of the Ewan McGregor-led saga
The story, chronicling Obi-Wan Kenobi 's quest to protect young Luke Skywalker from the clutches of Darth Vader, appealed to 'Star Wars ' fans, who were excited to see their favorite Jedi back on screen. And since the last episode of the series was introduced just yesterday, fans should've been more than satisfied, yet many of them already demanding a second season, with Ewan McGregor returning to a galaxy far, far away.
In a thread on Reddit, fans speculated about the possibility of a second season, developing theories and discussing the ideal cast of characters. Obi-Wan, Reva, and Princess Leia have all been decided, of course, but a second season still needs a strong and engaging villain. And it looks like fans have already figured out who would be perfect for that role – Clone Marshal Commander Cody, also known as CC-2224.
"Solid season and outstanding animation. I hope to see Cody again. We need to know about his fate." – @Espectroerrante.
First appearing in the 'Clone Wars' animated series, Cody was an absolutely good character and capable soldier, working closely with his General Obi-Wan Kenobi on numerous occasions. Despite his loyalty to his master, in the early days of Order 66, Palpatine brainwashed him and instructed him to track down and kill Kenobi. Although the commander failed to carry out the order, the urge to kill the Jedi became his obsession, allowing fans to suggest this storyline for the still-discussed second season.
"Seeing him being obsessed with hunting down obi wan to complete his order 66 would have been cool. Also seeing a clone as an officer in the empire would have been interesting." – /whomstd-ve.
However, some fans claim that Cody will appear in the second season of 'The Bad Batch', and his fate there may prevent him from appearing in the next chapter of 'Kenobi'.
Others still don't believe that a second season of 'Kenobi' will happen at all, citing the fact that the original six episodes perfectly captured everything there is to know about the Jedi master.
"No season 2 please I think it was a fantastic one off series and while it was not necessary it added some nice things but anything more would be a stretch," – /BobSagieBauls.