Reese Witherspoon Probably Got More In Designer Clothes Than She Did In Cash For Legally Blonde 2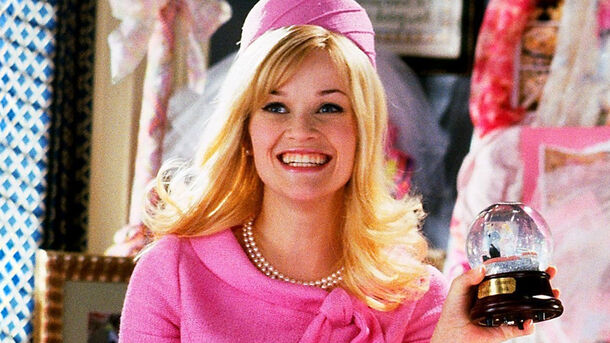 It was 100% worth it though.
After the success that Legally Blonde had, it was only a matter of time before the writers came up with the sequel. A glamorous and inspiring story of a young woman becoming a successful lawyer with little to no help from the outside world has created an example for many women like Elle Woods to follow their dreams.
Not only that, but the film was very insistent about the shoes that you must wear to follow your dreams more sufficiently: turns out, Reese Witherspoon, who portrayed Woods, walked out from the set with a whole wardrobe of her character, including 77 pairs of Jimmy Choo heels.
What's even better, is that the actress had it written as part of her payment into the contract, but never even wore the shoes again!
She shared the details of the exchange in an interview with Graham Norton. Though the topic of discussion was a more recent project of Witherspoon's, The Morning Show, it was impossible to avoid the legacy of Legally Blonde completely.
"I've never touched them. On the 15th anniversary, I took them all out of storage and tried them all on. Some of them fit, some of them didn't, but, yeah, it was very cool. I showed them all to my daughter," the actress said.
Legally Blonde 2 was just as successful as the original movie, and the leading actress reportedly got a hefty check of $15M out of it. However, considering how many awesome clothing items Elle Woods had, and how many outtakes with more outfits may have never made it to the film, the wardrobe price could easily surpass it.
What is for sure, is that Reese Witherspoon's daughter Ava Phillippe had access to the most insane collection of designer pieces growing up. All fashionistas around the world could only envy that.
If you want to see Reese Witherspoon's most recent project, you can tune in to Apple TV Plus' The Morning Show. The series just premiered its third season on September 13, so go ahead and check it out yourself.