Remember That TBBT's Ugly Wedding Dress? Mayim Bialik Thinks It Was Perfect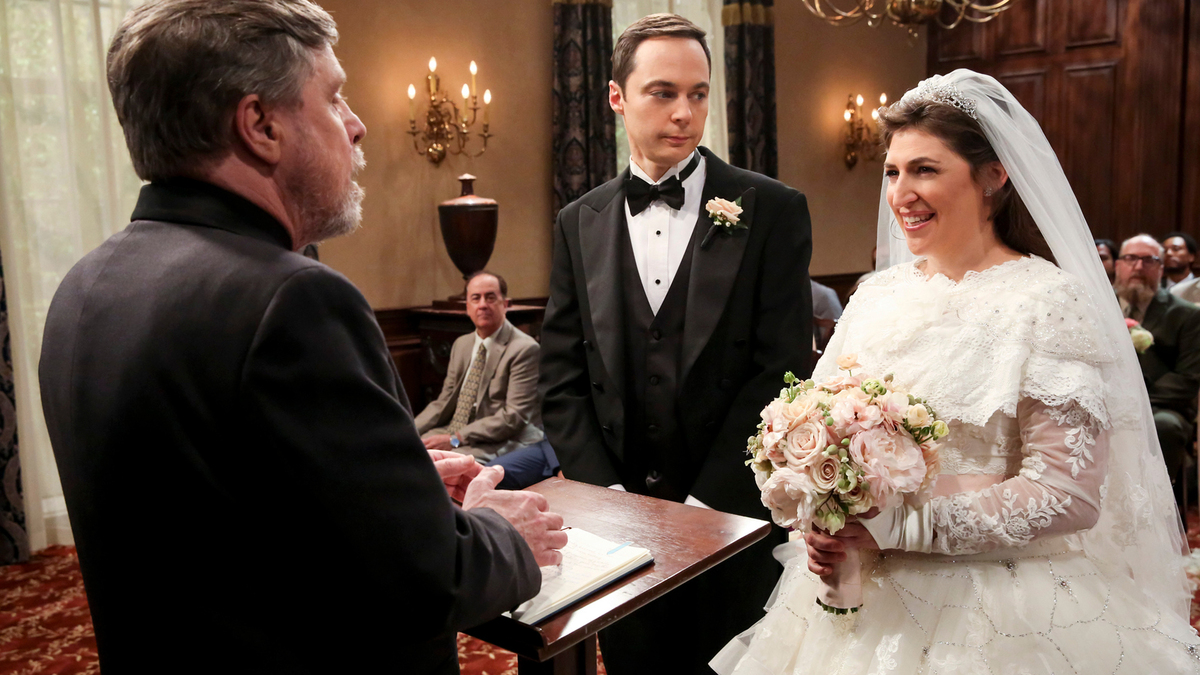 She said yes to the dress, and no one could argue with that.
There is nothing quite like a TV wedding. As much as we love to see characters get into trouble, create drama, or try to find their way out of tricky and embarrassing situations, sometimes it's more than enough to just see them happy.
And there's nothing that screams "happy" more than starting a family with the love of your life.
Although the majority of The Big Bang Theory fans weren't immediately impressed by Amy when she was introduced, her character found her way into the hearts of the audience through trial and error. Not only that, but she found a way to solidify her relationship with Sheldon in a beautiful ceremony.
The only heartbreakingly ugly part of the wedding preparations that fans still can't get over was her wedding dress.
The dress Amy finally chose was everything a little girl would want in a wedding dress. However, for a woman in her 30s, the design was overwhelming in detail and looked so horrible that neither Penny nor Bernadette could find the words to react to it.
While most would agree that the dress was atrocious, the actress behind Amy Fowler, Mayim Bialik, actually came to its defense. During a panel at San Diego Comic-Con in 2018, she recalled all of the thoughts that went into creating the dress:
"We wanted this character to get to really have a dress that embodied both of her dreams and all of her wishes. And why pick one dream or wish when you can put both into one dress? You know there was a capelet and a cape skirt and also gloves, but don't forget the tiara. It was like every single thing you could possibly want and she chose them all."
Even better, even though it was the craziest dress on the market, it was a perfect fit for Amy. As unconventional as she was, the dress didn't look out of place during the wedding scenes and didn't ruin the impressions fans got from the wedding in any way.
If you want to re-watch the sweetest Shamy episodes and refresh your memories of what led the couple to their wedding, you can stream The Big Bang Theory on Netflix or MAX.
Source: The Hollywood Reporter