Salma Hayek Gets 'a Little PTSD' From Kim Kardashian's Spicy Halloween Look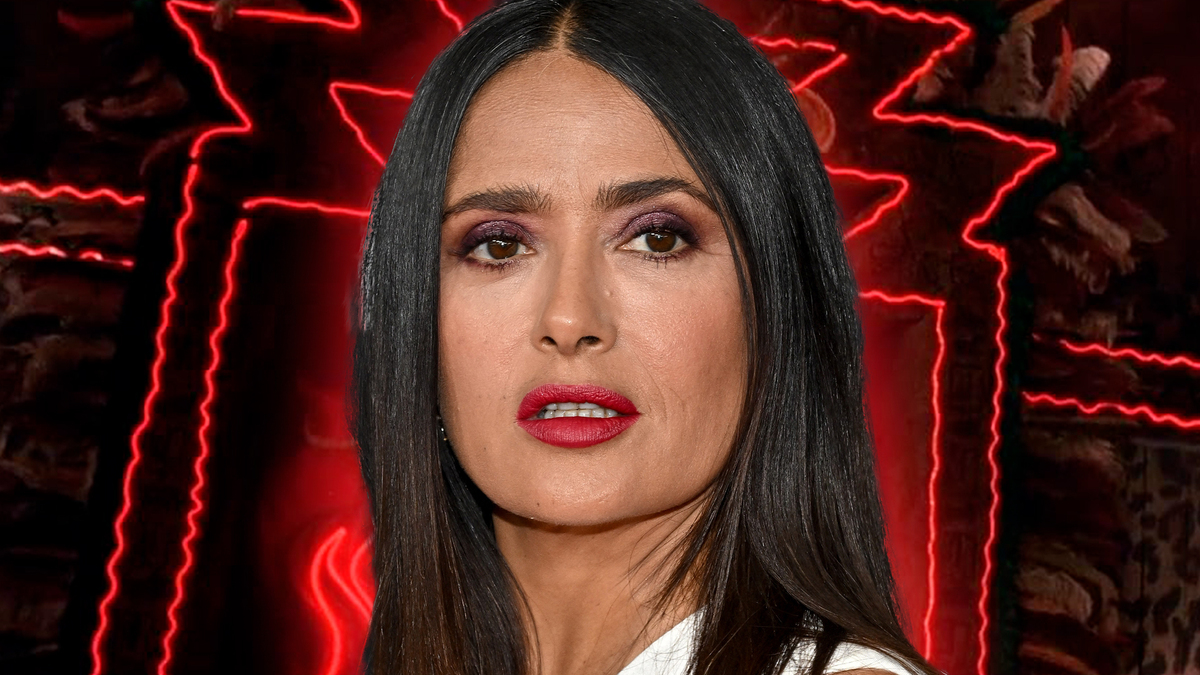 Who's knocking on the devil's door now?
In the last decade, especially with the social media revolution, Halloween has become more than just a pagan holiday. It's that time of year when all the celebrities start competing to show off the craziest costume.
This year was no exception, with stars wearing very realistic animal costumes, scary witch and vampire attires, or simply paying homage to some iconic outfits.
Kim Kardashian is known for her love of Halloween. This year, one of her costumes was highly praised not only by her fans, but also by Salma Hayek.
The thing is, Kardashian dressed up as one of Hayek's most popular and definitely sexiest characters, Santanico Pandemonium, from the iconic 1996 film From Dusk Till Dawn. Kim didn't miss a single detail in the outfit and even got a giant yellow albino Burmese python for the shoot.
She posted a video to her Instagram of herself posing in a marsala-colored bikini with gold detailing, holding the snake on her shoulders.
Salma Hayek was so amazed with Kim and her costume that she reposted her video to her own account with a caption:
"Bravo @kimkardashian I'm so honored. You've brought back some wild memories! And a little PTSD [...] Kim wore it best," Hayek wrote.
Why Did From Dusk Till Dawn Give Hayek 'PTSD'?
It's obvious that Hayek would be happy to see her iconic character brought back to life by the amazing Kim Kardashian, but what did she mean when she mentioned PTSD?
Well, the thing is, back in 1996 when Dusk Till Dawn was being filmed, Hayek was terrified of snakes, and the fact that she had to hold one on her body and even dance with it made her completely freak out.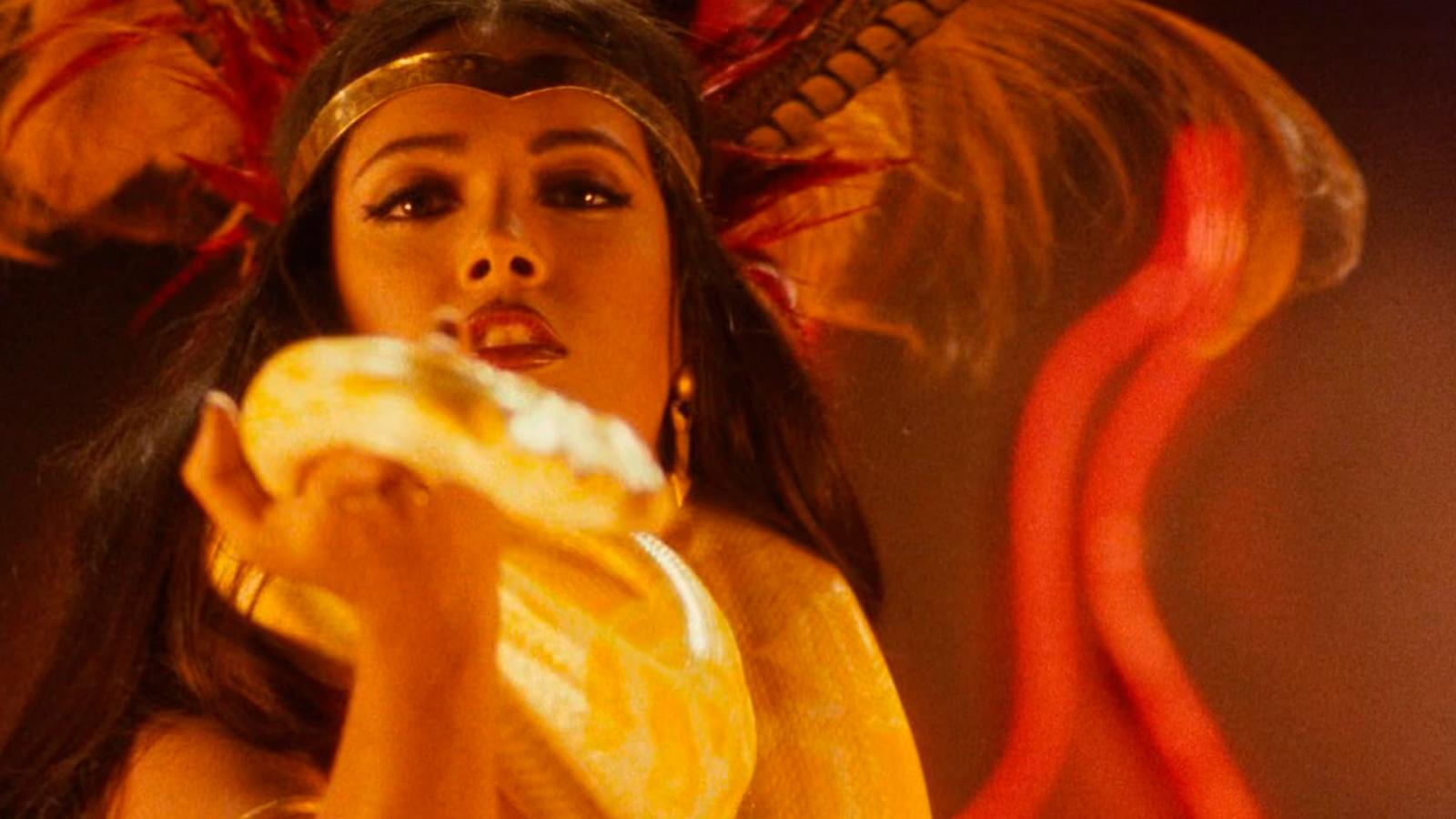 She once told Yahoo! that she said to the crew that she would never do it because snakes were her biggest fear. However, the director threatened to fire her if she didn't, so he had no choice. After some time, Salma claimed that she was actually happy she agreed to do that and confronted her fear.
The actress claimed that she had to go into a trance to do the scene. And there was no rehearsal because it just didn't make sense because you can't really teach a snake how to move in the dance scene. So she just got on stage and improvised. And frankly, no choreography could ever top that.
From Dusk Till Dawn
The 1996 movie became a cult classic and there's hardly a person in this world that doesn't know about it. Even if they didn't watch the whole movie, people certainly saw Hayek's dance scene somewhere on the Internet.
The action horror was directed by Robert Rodriguez and written by Quentin Tarantino. Tarantino himself played a part in the movie, along with George Clooney. The plot of the movie is a twisted story about two criminal brothers who take hostages to cross into Mexico.
However, the story takes us into the fantasy world when you least expect it and we accidentally find ourselves in a saloon full of vampires, one of which was Salma's character.
There's no particular genre to label this movie, but you have to check it out if you're a Tarantino fan.
Source: Yahoo! Entertainment