Scarlett Johansson Bashed Tom Cruise's $162M Movie Despite Wanting to Work with Him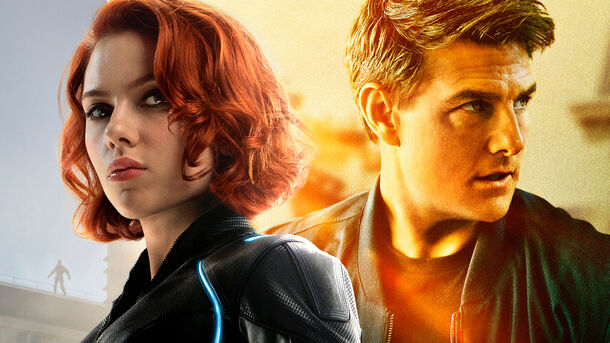 The Black Widow actress who had expressed her desire to work with Tom Cruise admitted she absolutely "hated" his and Nicole Kidman's cult-classic movie.
Scarlett Johansson is a phenomenally talented actress and a global celebrity who was launched into international stardom after first appearing in Marvel's Avengers. Having perfectly adapted the role of Black Widow, Johansson reprised it in all future installments, made a standalone movie for her character, and already left the MCU.
But as it typically happens, the most important outcome of joining such a massive franchise was not the fame and money that came along with the offer from Marvel. For aspiring actors, the opportunity to develop their talent and grow further is the biggest reward, and for Scarlett Johansson, every door was opened after the MCU.
Having already done numerous standalone movies, the actress keeps thinking big: one of her ambitions is to work on a project with Tom Cruise as she shared on more than one occasion. However, despite admiring the actor, Scarlett Johansson revealed that she "absolutely hated" one of his cult-classic movies from the 1990s.
She hated it and then loved it. Weird, right?
"I remember going to see Eyes Wide Shut and I saw it like three times in the theater. The first time I saw it, I hated it. I had a visceral reaction to it: I hated it so much. And then I was like, I have to see that movie again, I hated it so much. And then I loved it. I think in some ways, I hated the emotional experience. It's like a visceral reaction; there's passion behind it," the actress shared with The Guardian.
Johansson explained that this Eyes Wide Shut experience perfectly illustrates her general attitude toward movies. She wants her own movies to be either loved or hated, and both options are better than being stuck in between. The actress believes that a movie you hate is still a great movie as it invokes such powerful emotions inside of you — as she experienced with Tom Cruise and Nicole Kidman's classic.
Source: The Guardian