'Severance' Writer Posts S2 E1 Script Online, But It's Too Soon To Get Excited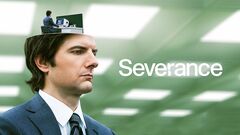 Truly exclusive content no one asked for.
'Severance ' writer Dan Erickson has apparently decided that the show spent enough time keeping fans in anticipation of season two, and shared a page of the first episode of a new season in his new Instagram post.
But no one said the script was authentic, right?
There is no better preparation for San Diego Comic-Con than an innocent trick. Naturally, the script is nothing short of a wild take on what could happen in 'Severance' if it suddenly decided to turn into a trash movie.
The "script" includes a scene where Cobel is standing near Mark's corpse with a machete stuck in his torso. Harmony herself says an extremely unnatural line that reads "Now that's what I call Severance, motherf**ker!", with Mr. Milchik standing by her side and cheering up. Mark's corpse then rises up and reassembles itself back together only to attack Cobel with a machete… only for the "script" to reveal that it all was a flash-forward.
The chances of the "script" turning out to be authentic are, to put it mildly, extremely low, and fans laughed at themselves for vigorously zooming in on the fake lines.
"This is hilarious. The fact that he put in effort in writing this is just so funny to me." – /endofsequence.
Some people seemed to be lowkey on board with things taking the insane direction depicted in the fake script offered by Erickson. Others thought that it might be possible the scene will actually make it into the real show but turn out to be a fever dream.
It's still unknown when season 2 of Apple TV 's Emmy-nominated drama will premiere, but we might get more updates on that later in the week as 'Severance' creators turn up at San Diego Comic-Con for their own panel.