Star Wars Celebration Day 1 Recap: Every Major Announcement You Might Have Missed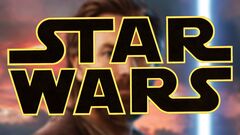 The biggest Star Wars event just finished day 1, and even the most avid fans of the franchise will be pleased with a whole bunch of big announcements and trailer premiers.
The four-day celebration takes place in Anaheim, California, and will feature everything Star Wars- related, from books, comics and Lego sets to Q&As with the stars and unseen BTS footage. But most of all, fans are waiting for announcements of new Disney movies and series, and the first day has certainly already lived up to even the wildest expectations.
Here's everything you might have missed from day 1:
'Andor ' Trailer and release date
Diego Luna's Cassian Andor finally presented himself to the fans, thanks to the first teaser trailer for the upcoming Disney+ series. The project will explore the galaxy far, far away from a new perspective, with a strong focus on ordinary characters trying to start a rebellion against the Empire's ruthless rule. The trailer promises a more down-to-earth approach, with scenes shot on location rather than on a green screen, and serious actors, including the legendary Stellan Skarsgard, joining George Lucas' space opera. The first season of 'Andor' will consist of 12 episodes, and the series is scheduled to premiere on August 31, 2022.
'Star Wars: Skeleton Crew' with Jude Law officially announced
It looks like another Hollywood heavyweight actor will get his own Star Wars series. Jude Law has been confirmed to lead the upcoming series 'Skeleton Crew' on Disney+. The story will follow a group of 10-year-old children lost in a galaxy far, far away, trying to find their way back to the small planet on which they were born. With John Watts, of MCU 's 'Spider-Man' fame serving as creator and showrunner, this teen-centered show is bound to make quite a splash when it premieres sometime next year.
'The Mandalorian' season 3 and 'Ahsoka ' release dates revealed
The Pedro Pascal-led show was the first true hit for Disney+, so fans couldn't help but wonder when they would see Mando and Grogu again. As we learned, the third season of the incredibly successful show will start in February 2023, and many of the characters will return, including Pelly Motto, Bo-Katan and Greef Karga. And the 'Ahsoka' series, with Rosario Dawson as the titled character, is also gaining momentum, with an official announcement that it will premiere next year.
One 'The Mandalorian' character is set to become a major force in season 3
During the secret presentation of the first footage from season 3 of 'The Mandalorian' it was revealed that Bo-Katan Kryze (Katie Sackhoff), the former terrorist trying to get Darksaber back from Moff Gideon (Giancarlo Esposito ), will play a significant role in the upcoming season, possibly even facing off against Mondo and Grogu at some point.